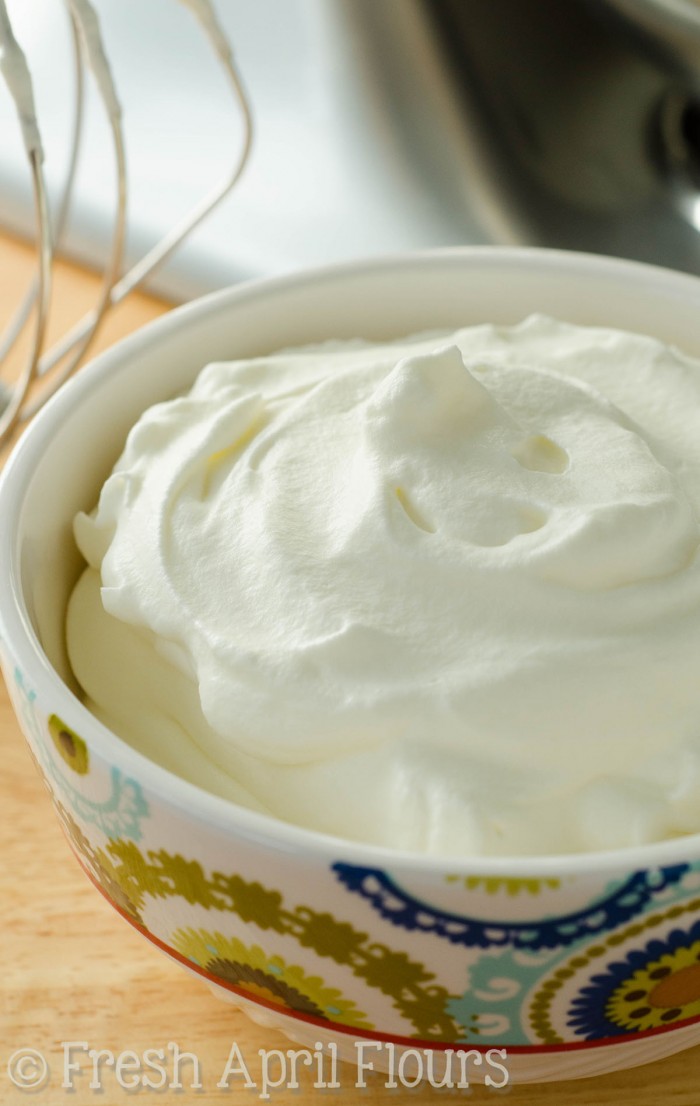 Fresh, homemade whipped cream is one of those things that sounds super intimidating and like something you would never think to try your hand at making at home. I'm here to tell you, it's my job and duty as your resident recipe provider and baking coach to tell you… It's not hard. And you can totally do this.
The first time I made whipped cream at home, I failed miserably. I beat it way too long, because I had no idea what I was doing or looking for. I was essentially well on my way to butter, which is what you'll get if you beat your cream long enough. Lucky for you, I took lots of (not so pretty) pictures along the way so you know just what to look for when you make your own whipped cream this weekend (see what I did there?).
First, you'll need some whipping cream/heavy cream/heavy whipping cream. Uhh… Why is dairy so confusing? I'll make this simple: fat content varies just a tad among the contents of these weirdly labeled cartons. Whipping cream is typically around 30% milk fat while heavy cream/heavy whipping cream is sitting pretty at around 36%. Any of these are fine, just don't try this with milk or even half-and-half. They just do not contain enough fat to be stable at a whipped state. We want to drink (I mean whip?) the fat.
A bit of sugar and some vanilla extract hang out with your heavy cream to make one of the simplest "recipes" ever. Depending on what I'm using my whipped cream for, I use anywhere from 1/2 to 1 full teaspoon of vanilla extract. Add as much or as little as you wish.
Next, you'll attach the whisk to your stand mixer. You may also use a handheld mixer, but keep in mind, my instructions reflect the use of a stand mixer, which is typically much stronger than a handheld one. Times may vary, but the process will look the same.
Turn the mixer to medium speed. The mixture will start to get frothy and bubbly.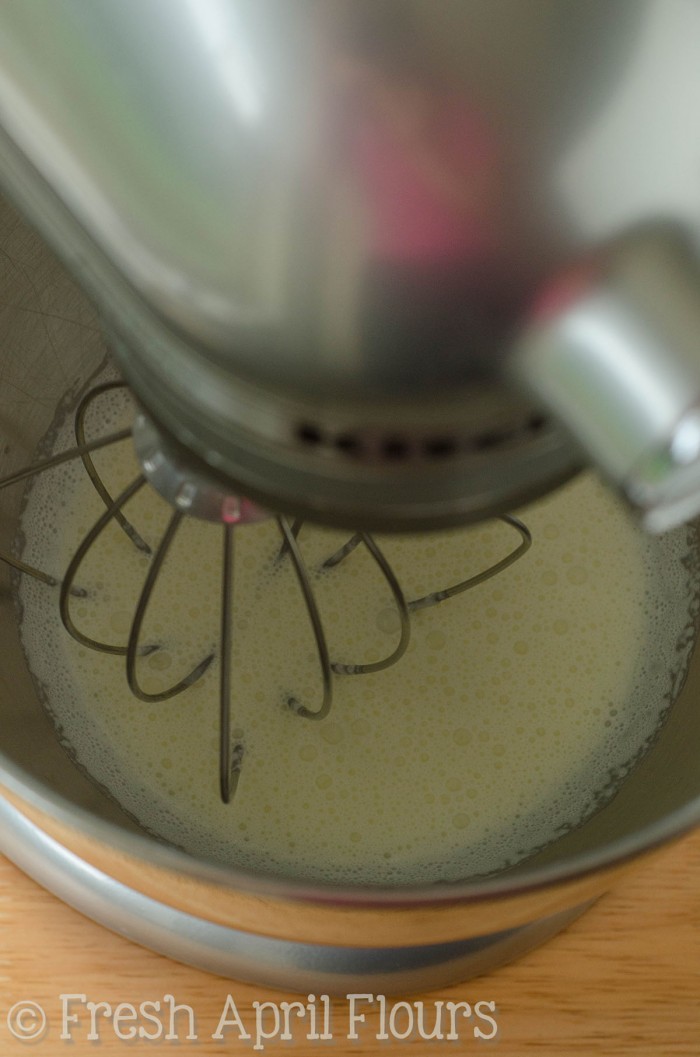 After about 2 to 3 minutes, the mixture will start to thicken.
Once it appears thick (the trail of the whisk will start to become visible), increase the speed to medium-high and beat for an additional 30 seconds to 1 minute.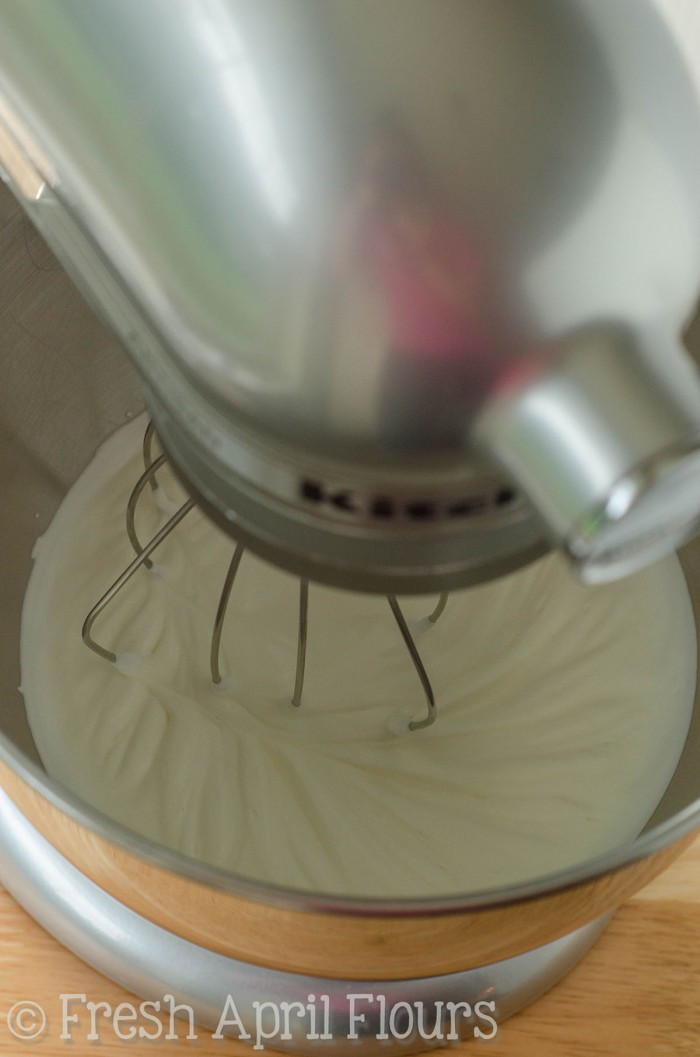 At this point, your whipped cream should start to look "billowy" and the trails from your whisk will be quite distinct. Pull the whisk out of the bowl and check that the whipped cream in the bowl has formed what are called "stuff peaks." This is just a fancy term for "the whipped cream stays standing up when you pull something out of it."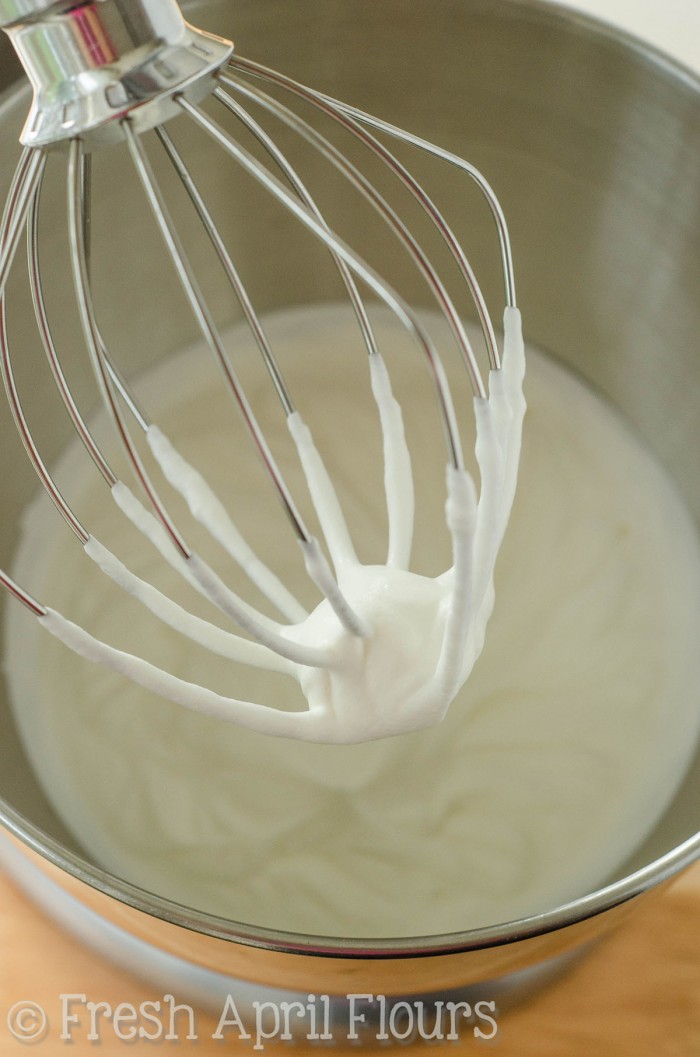 You can double check that your whipped cream is done by removing the whisk and flipping it upside down. If the peak stays tall without drooping off, it's done. If it's still a bit droopy, put the whisk attachment back on the mixer and beat another 15 seconds on medium-high until stiff peaks form, checking after each 15 second increment. For reference, I took about 25 photos of this pose right here ↓↓↓ and this was the very last shot. The photo shoot for just the whisk took about 7 minutes. A good peak will stay standing that long.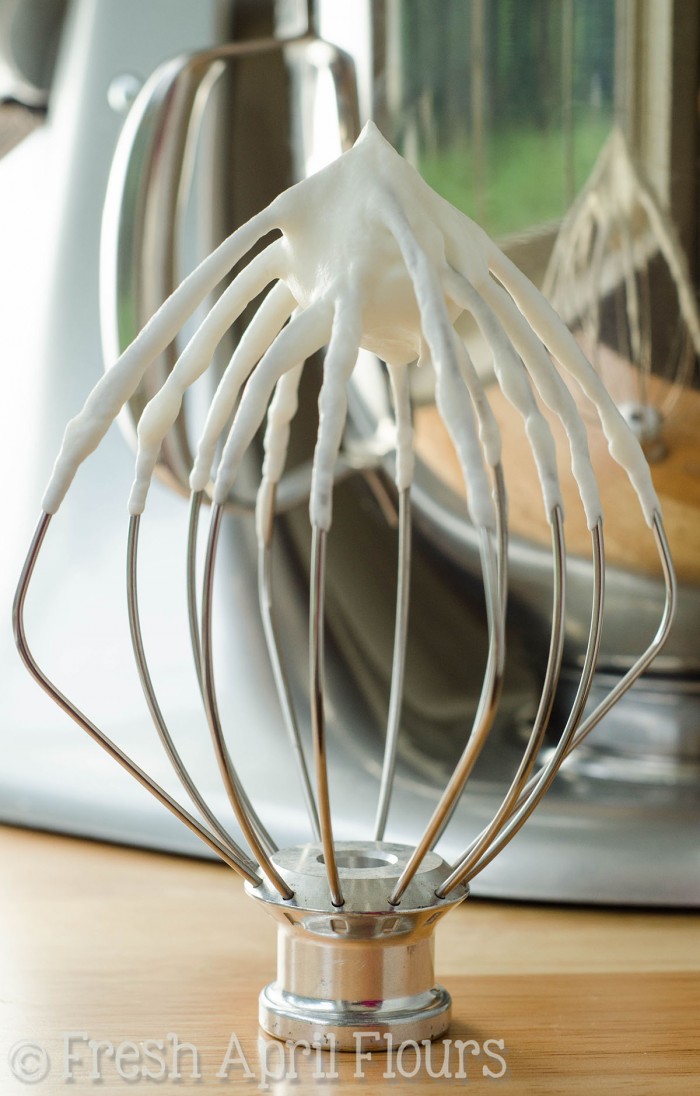 And just like that… You've made your own whipped cream at home! Use it for cakes, pies, fruit, or whatever it is you enjoy eating topped with a nice dollop of whipped cream.
I promise you, making your own whipped cream at home is much easier than you think it is. It might take a bit of practice, but once you have it down, it's one of those things that impresses your friends and your dessert guests because it tastes out-of-this-world better than anything from a can, or worse… CoolWhip. Blech!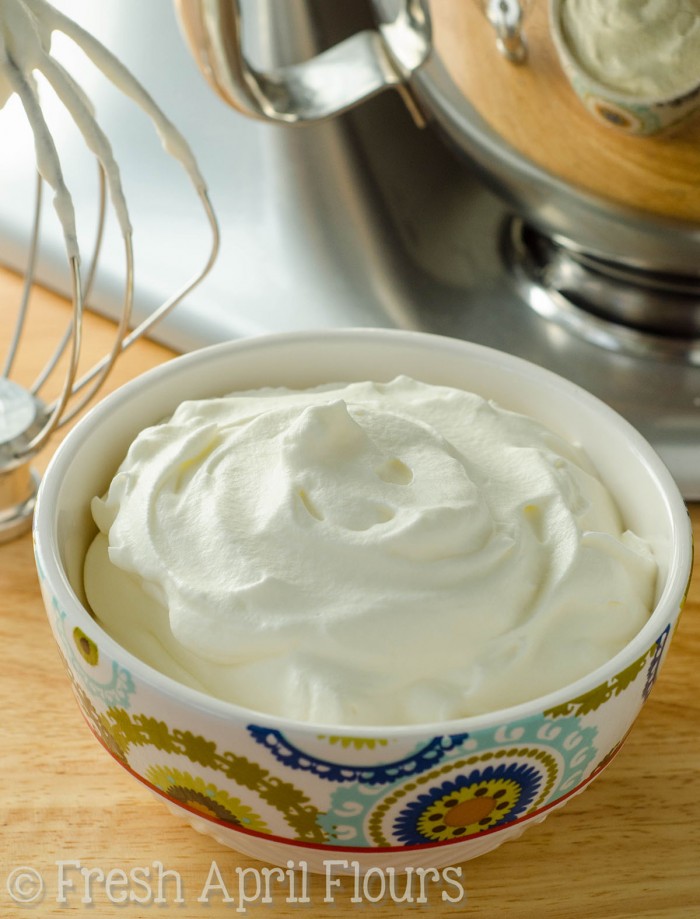 Get to whipping, superstar! I believe in your peaks.