Flaky Buttermilk Biscuits From Scratch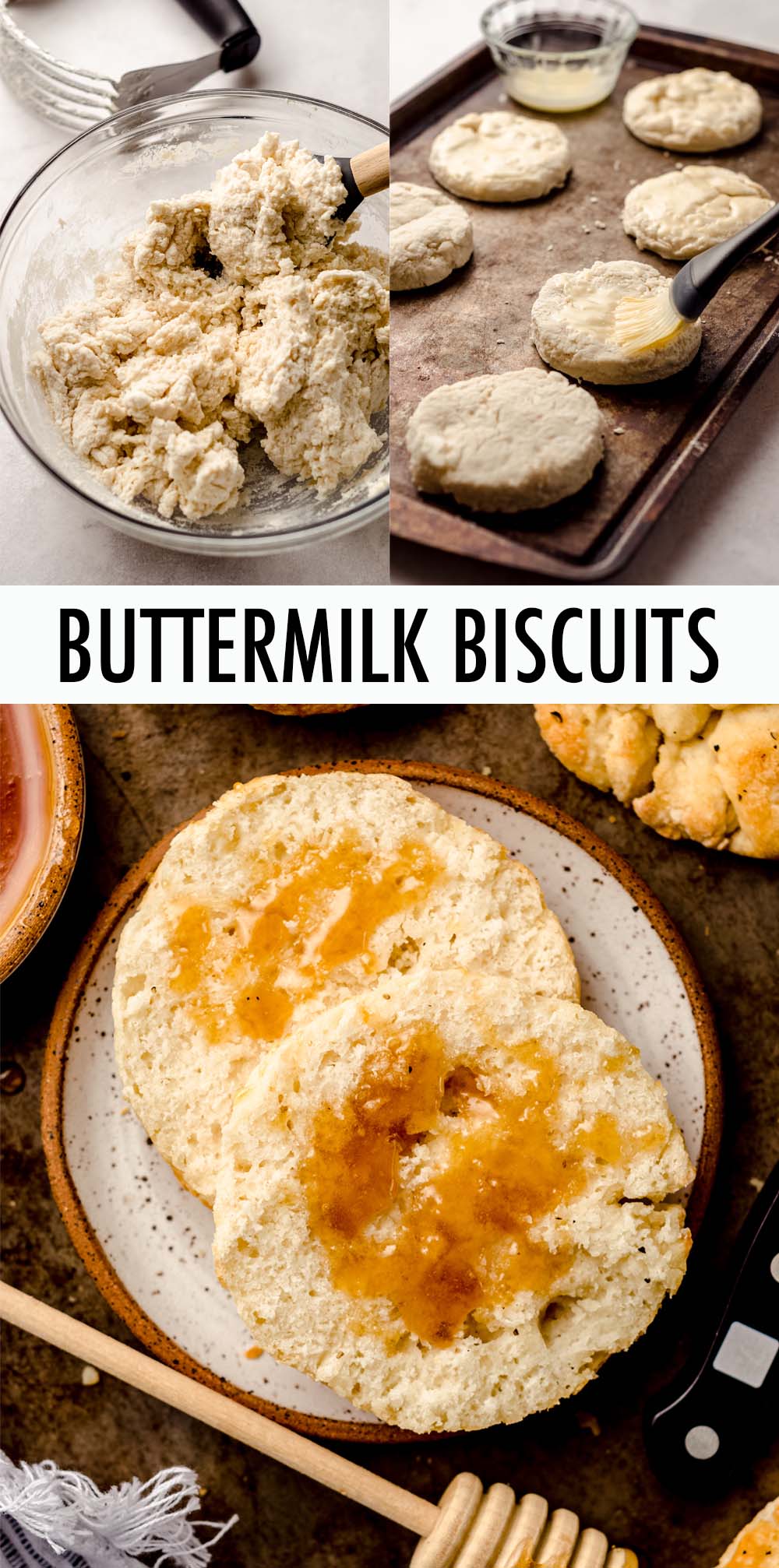 As an Amazon Associate, I earn from qualifying purchases. Read the full disclosure here.
This homemade buttermilk biscuits recipe is crispy on the outside, flaky on the inside, and made with just a few simple ingredients. They can be made vegan with a couple easy swaps.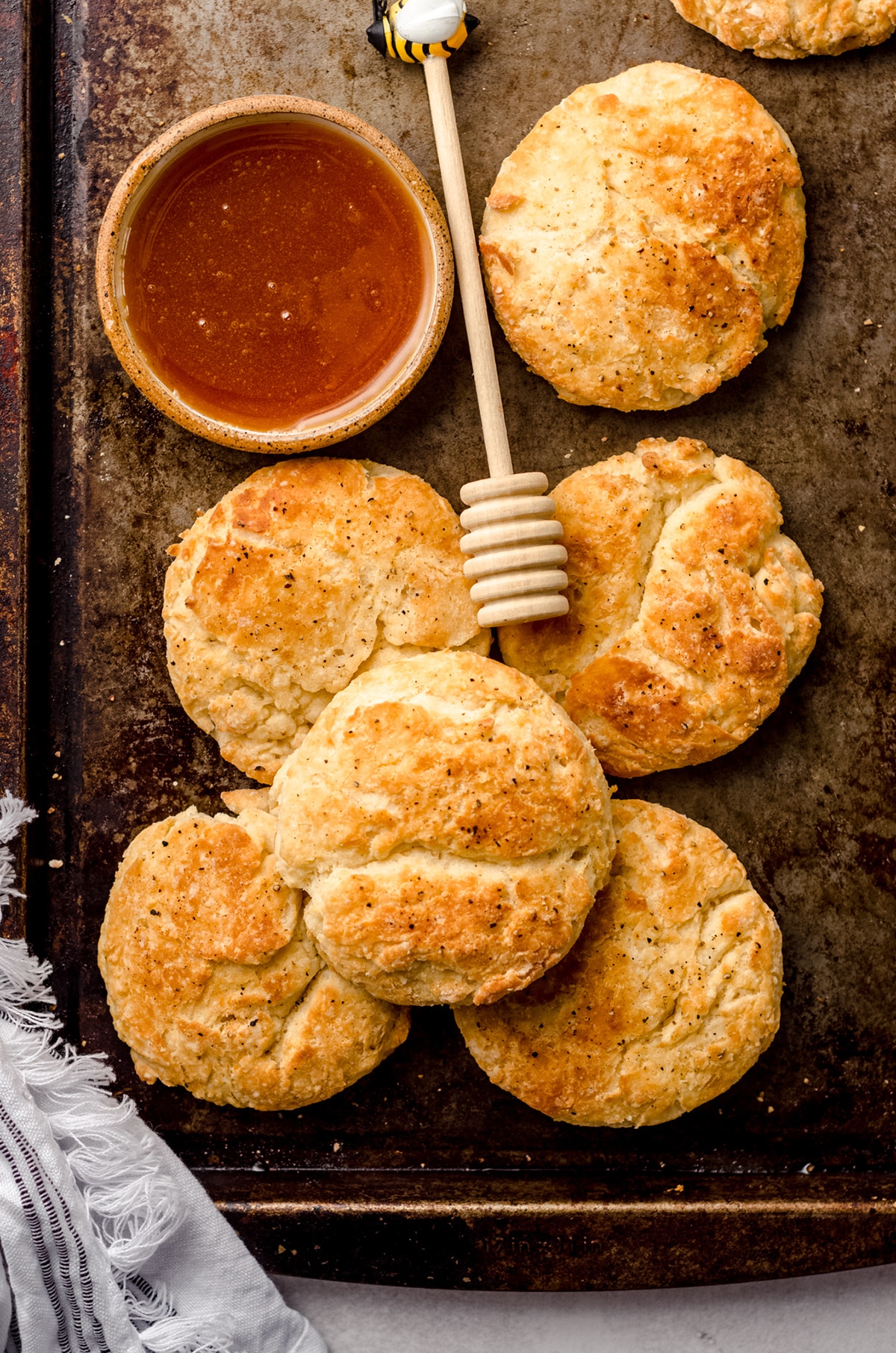 You'll Love These Flaky Buttermilk Biscuits
Today is one of my favorite days here at Fresh April Flours, as I'm participating in a little blog hop called Freaky Friday! Michaela from An Affair From The Heart put together this event where one blogger makes a recipe from another assigned blogger's blog.

I was assigned to pick a recipe from Sheila's blog, Life, Love, and Good Food. Funny enough, I actually have met Sheila in real life, even if only briefly one time! We shared a ride from the airport to the hotel we were staying at in the fall of 2019 for a blogging conference. She was such nice company and her Southern accent was just the sweetest and made me feel totally at ease with getting into a car with a stranger (LOLz).
I was excited to start digging through Sheila's recipe index and I was really impressed to see a giant collection of cherry desserts, some which I will be adding to my summer baking list (like this chocolate cherry loaf because you know I love my chocolate + cherries).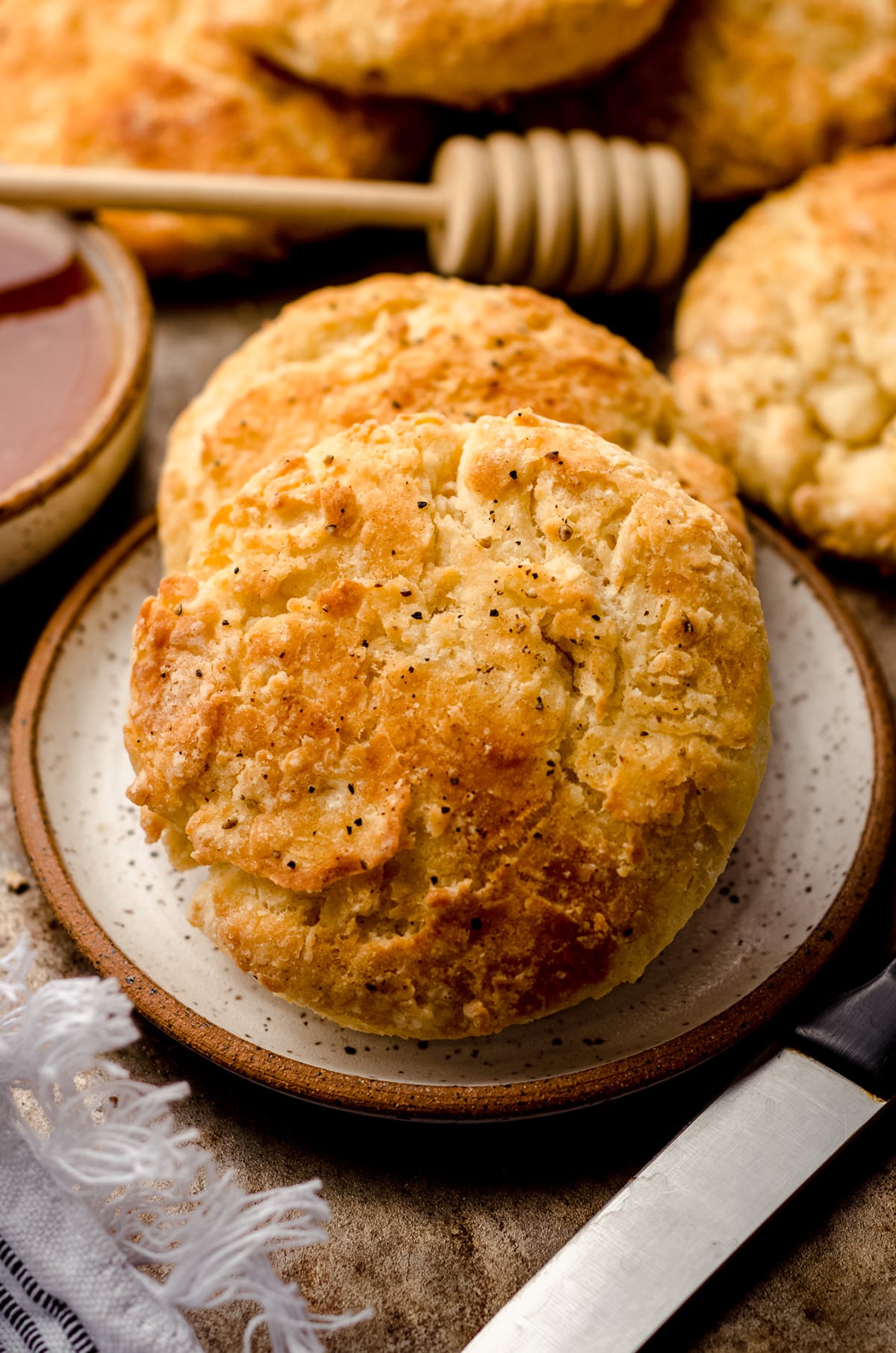 I also knew I was meant to have Sheila for one of these Freaky Fridays because she has a corned beef with coleslaw recipe and Reubens are my favorite lunch or dinner sandwich (please also see our host Michaela's cream of Reuben soup which I recently made and ADORED).
While I was perusing Shelia's site for a recipe, these homemade buttermilk biscuits caught my eye as soon as I saw them. In her original recipe, she cut the biscuits into heart shapes and I just couldn't pass up reading that post to find out why.
It turns out Sheila is born and raised a Southern girl (from Tennessee!) so I figured she knew the best way to whip up some biscuits. She learned this homemade buttermilk biscuit recipe from her dad, which just melted my heart, as I learned how to make my favorite childhood cookie, sfratti, from my dad.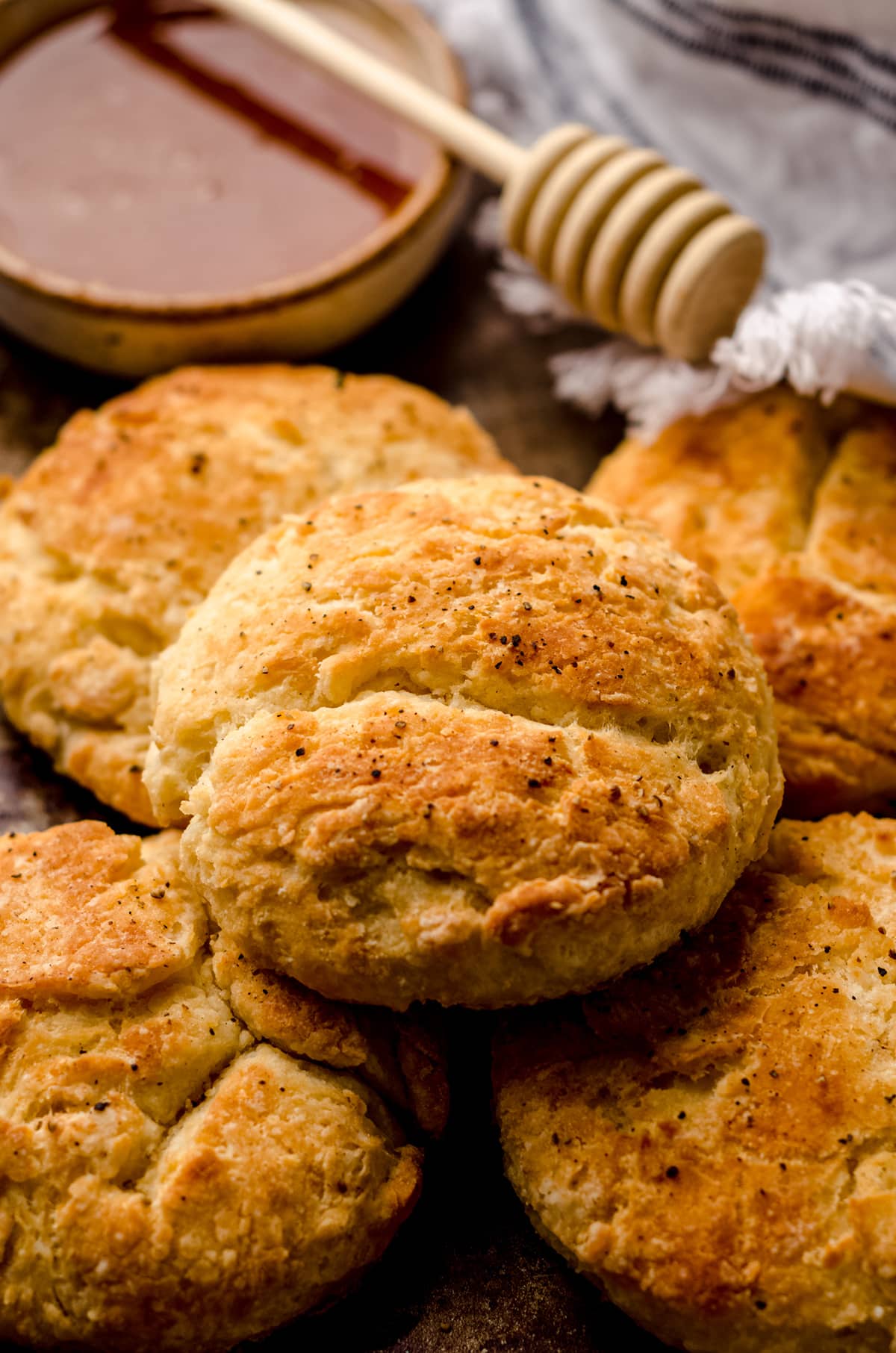 The heart shape was simply because her biscuits are also made with love, which I thought was so cute. Heart shaped goodies are just so much more fun than regular shaped goodies (try my heart shaped red velvet Rice Krispies treats if you don't believe me).
Also, full disclosure, I have never been able to get traditional buttermilk biscuits to turn out for me (I can, however, make a mean savory pumpkin biscuit!!), so I figured if Sheila couldn't get me to do it right, then I could give up.
Thank goodness I gave Sheila's Southern homemade biscuits a try because they were not only superbly delicious and really simple to make, they were perfectly flaky, had the perfect taste, and thanks to her suggestion of adding cracked pepper to the top and then drizzling with honey, I found my new favorite way to dress a biscuit.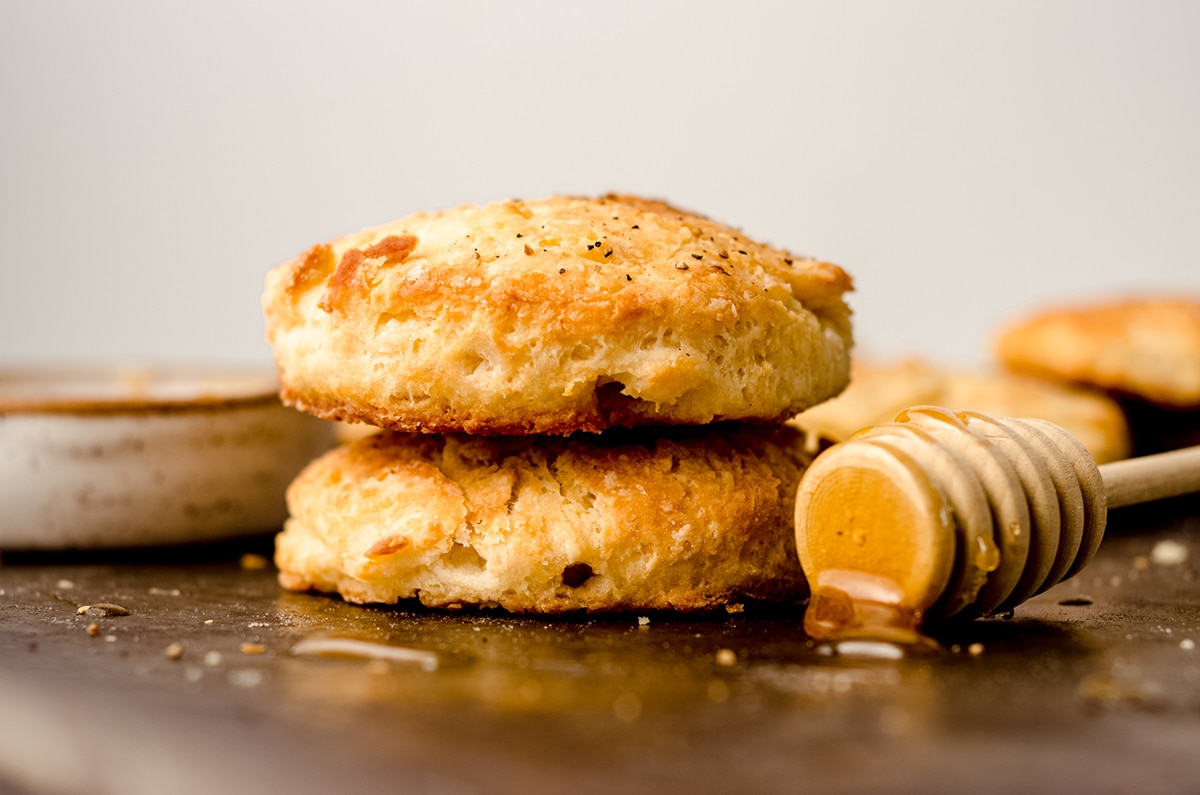 Aside from an egg, cheese, and either sausage or bacon. Breakfast sandwiches are my love language, after all.
Buttermilk Biscuits Recipe Ingredients
The ingredient list for this recipe for buttermilk biscuits is really simple.
For these buttermilk biscuits, you will need:
• sifted flour (bread flour or all-purpose flour)
• baking powder
• baking soda
• sugar
• butter or shortening
Either of those fat sources works perfectly, you'll just want to choose your preference and keep in mind if you use shortening, you won't have that buttery taste.
In Sheila's recipe, she suggests brushing the raw biscuits and then again the baked biscuits with additional melted butter, so if you're looking to keep these dairy free/vegan and using shortening for your fat, I highly recommend using some vegan butter for that additional brush of butter.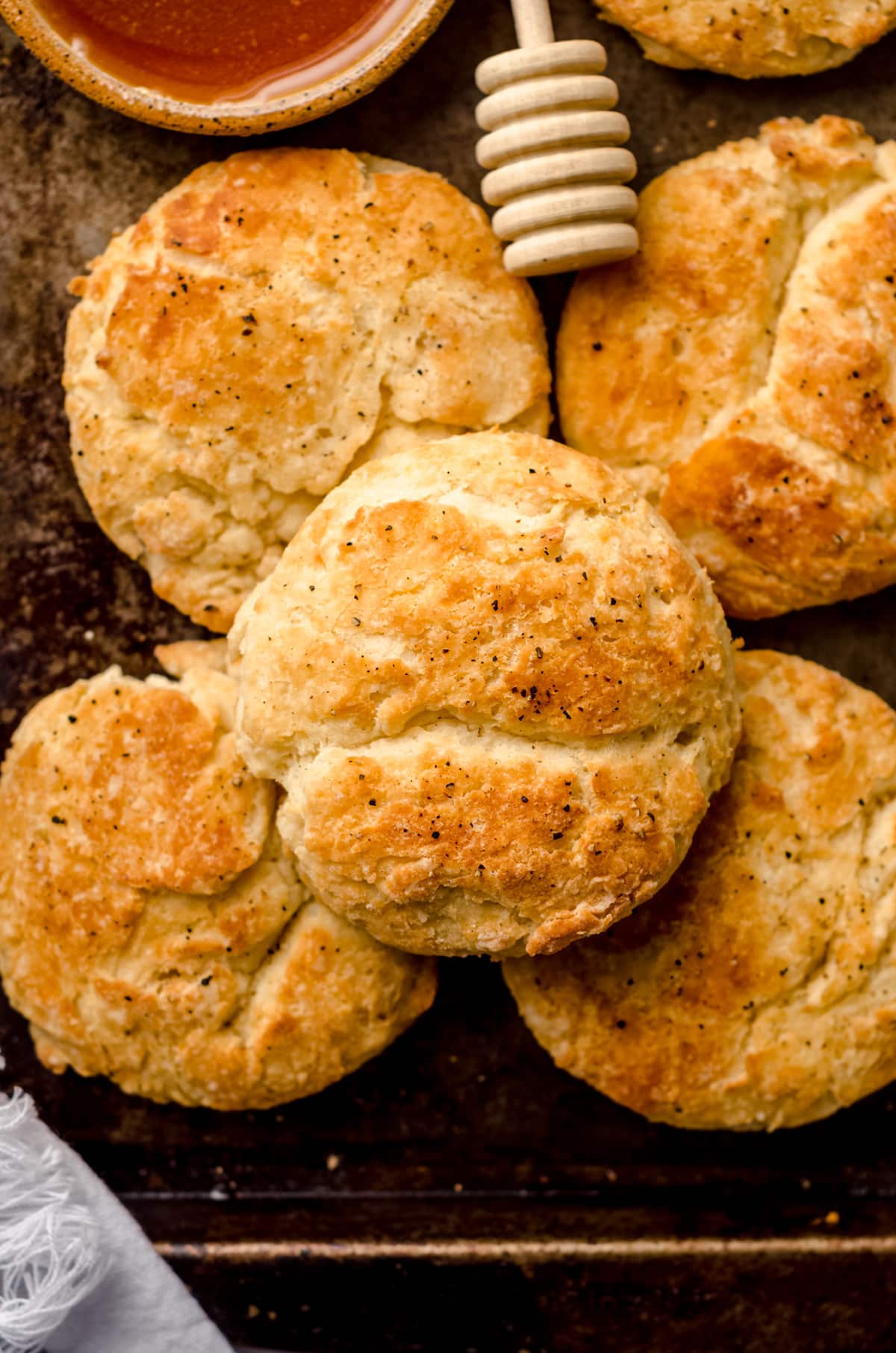 How to make Buttermilk Biscuits from Scratch
STEP #1
To get these biscuits started, sift all of your dry ingredients into a bowl.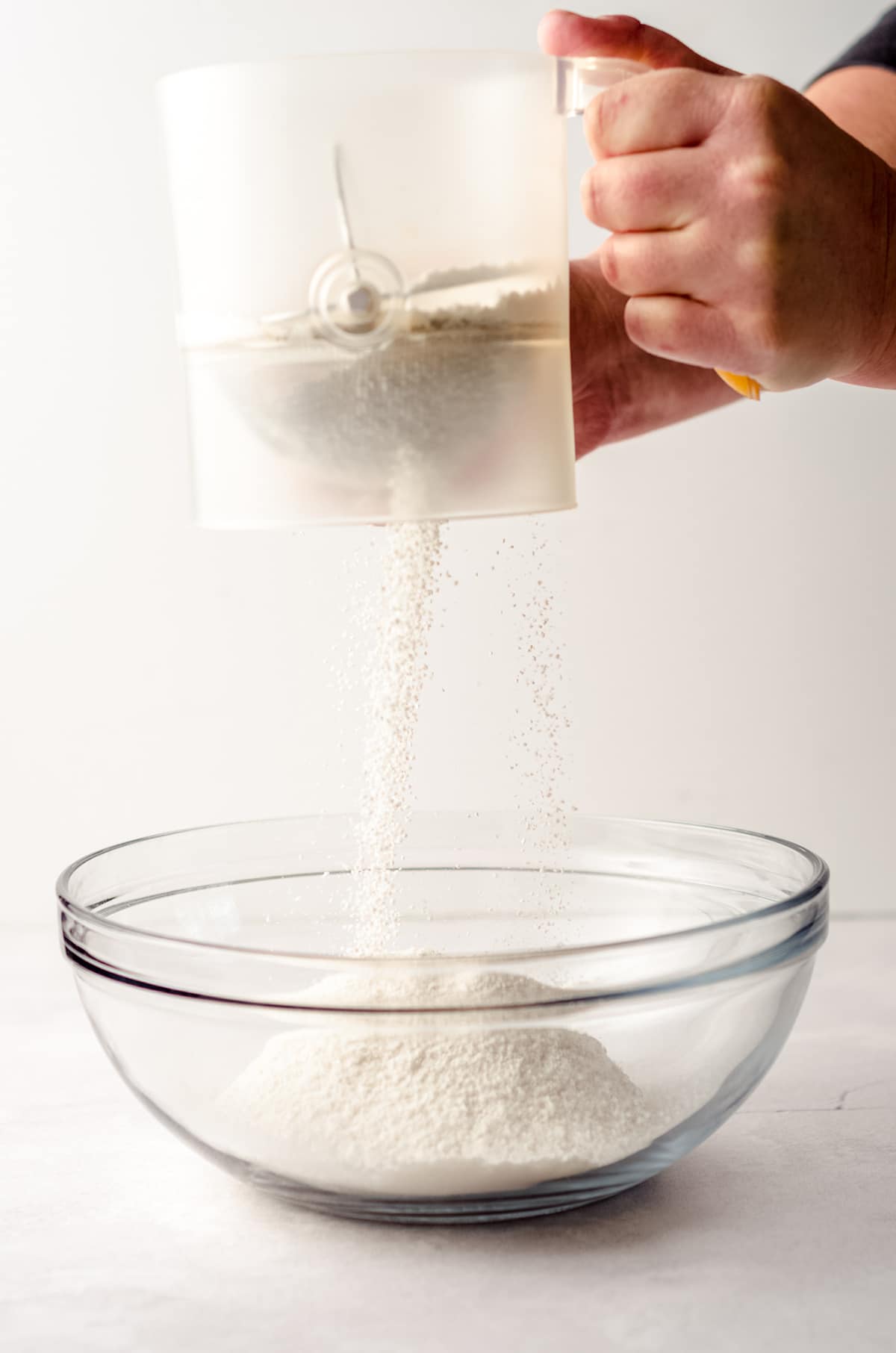 STEP #2
Then, cut in the cold fat until it makes coarse crumbs. I like to look for dime to pea size pieces of fat at this stage.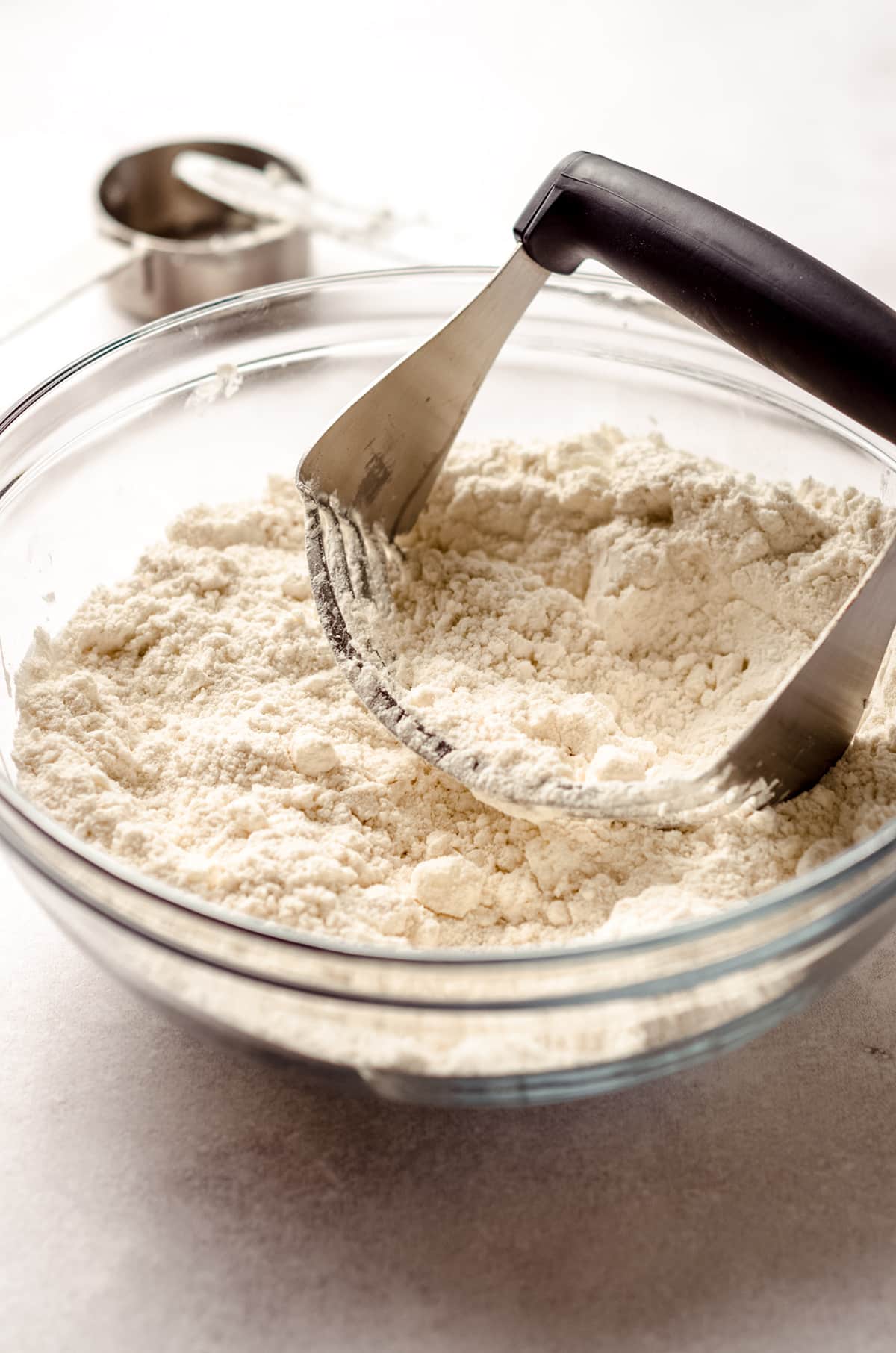 STEP #3
When all of the fat is incorporated, add all of the buttermilk and stir the dough together just a few times until it is just starting to moisten.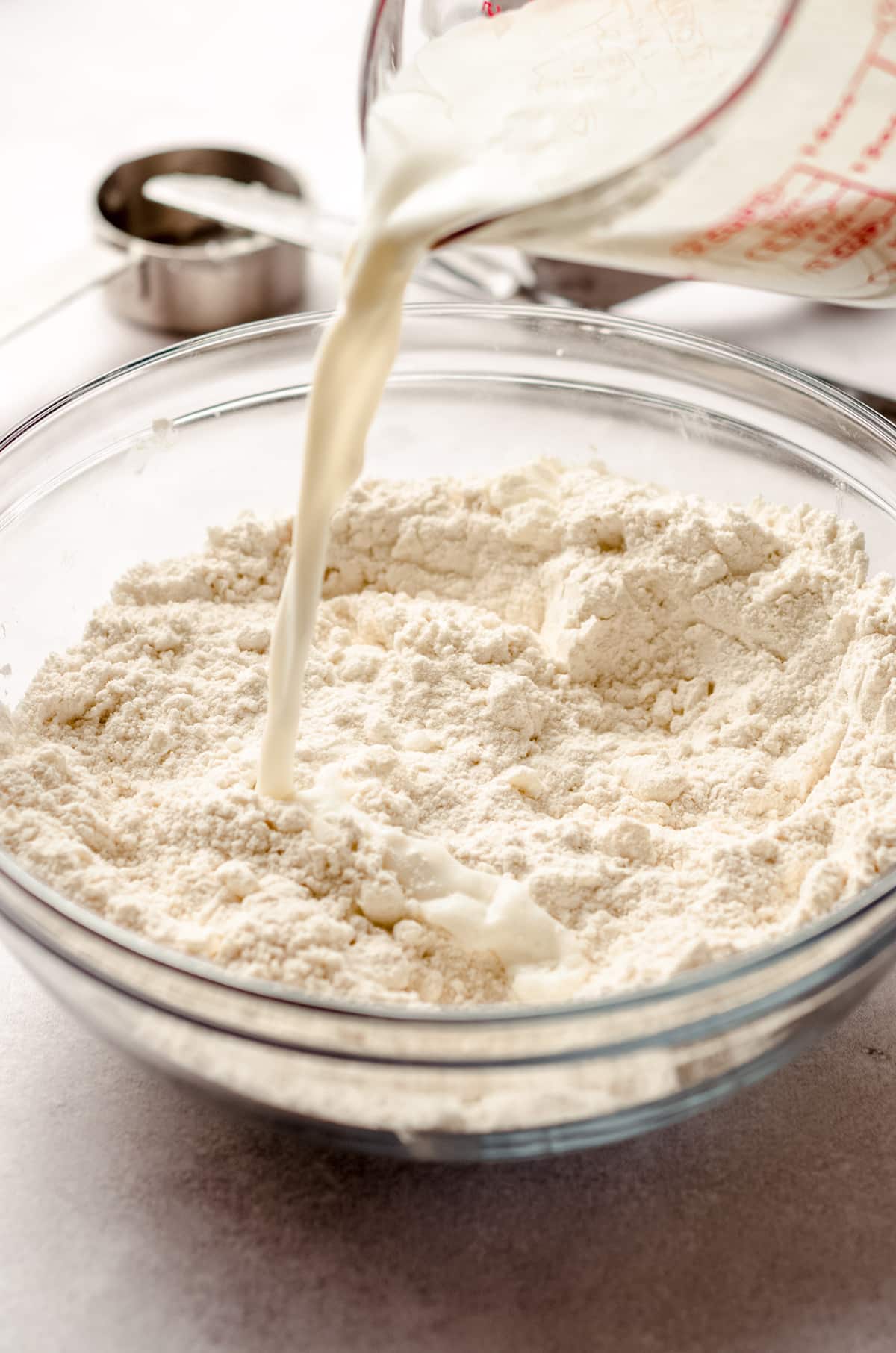 STEP #4
Once your biscuit dough has just come together, turn it out onto a floured surface and pat it with floured hands into a disc about ½" thick.
STEP #5
Use a round cutter (or heart shaped, like Sheila did!) to cut out biscuits, pressing straight down and being sure not to turn the cutter at all.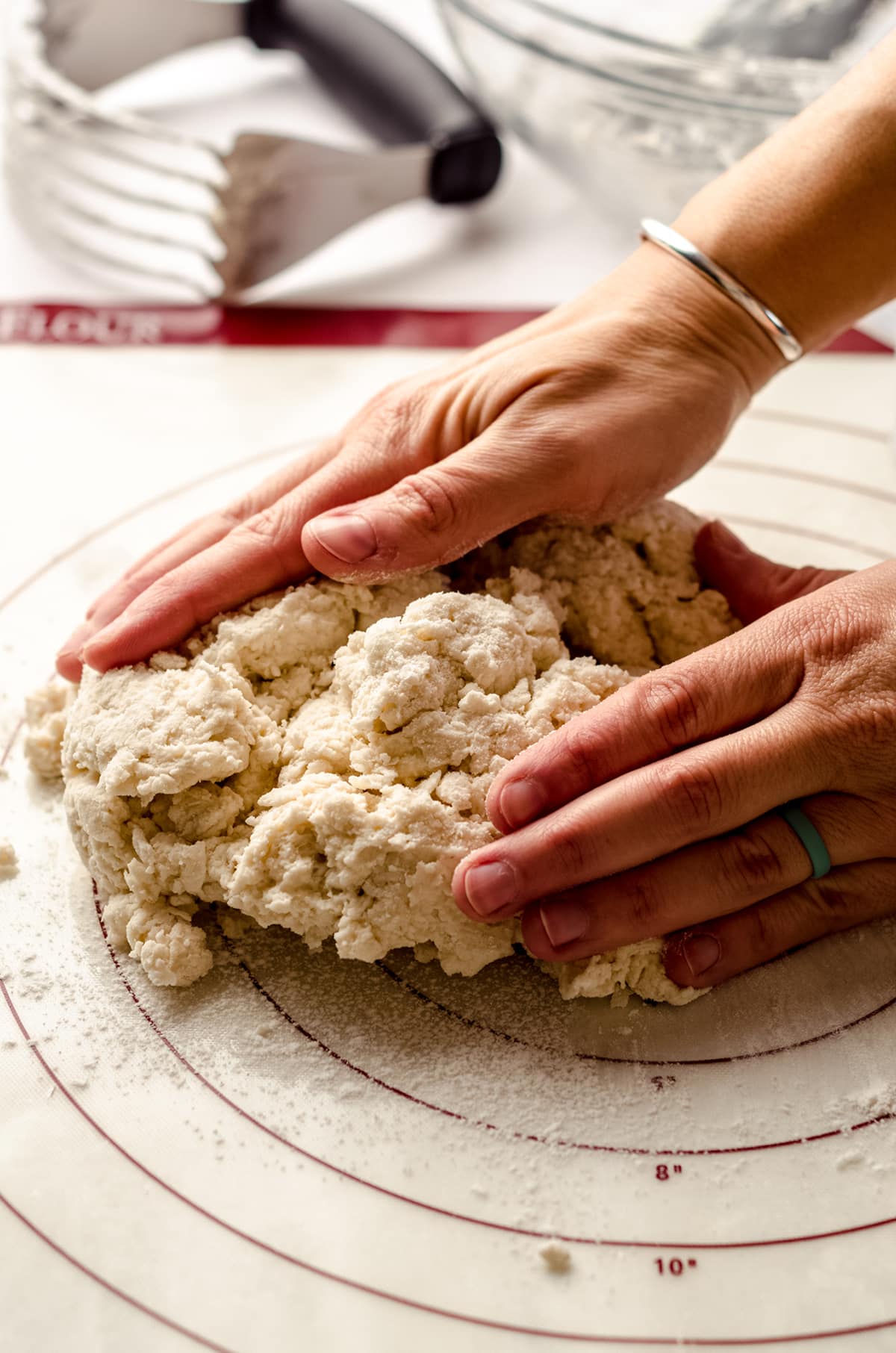 Keeping the cutter straight makes for clean edges and allows the biscuits to puff up nice and tall in the oven.
WHAT TEMPERATURE DO YOU COOK HOMEMADE BISCUITS?
Homemade biscuits do best at a higher temperature in order to create the best flaky layers. You will bake these homemade biscuits at 400ºF (204ºC), so be sure your oven is nice and hot before putting the biscuits in to bake. A good rule of thumb is to wait 15 minutes after your oven signifies it is ready.
Best Buttermilk Biscuits Recipe Tips and Tricks
KEEP THE FAT COLD
The only thing you must do, regardless of which fat you choose, is keep the fat nice and cold.
The best way to do this? Measure out the fat then stick it in the fridge for about 30 minutes before starting your biscuits.
Why do we want to keep the fat cold? The same reason we use cold butter and shortening in pie crust— to keep the biscuits flaky.
When cold fat goes into the oven, it creates a pocket of air and then melts, leaving behind two layers of biscuit that sit together and create a flaky pocket once the air deflates.
Cool, huh? Keep that fat nice and cold.
HOMEMADE BUTTERMILK
The last ingredient you'll need is buttermilk (this is a homemade buttermilk biscuit recipe), which you can either purchase or make yourself.
Making your own buttermilk is as simple as mixing white vinegar or lemon juice with milk (dairy or otherwise). Either will work great for this recipe!
BRUSH WITH BUTTER BEFORE AND AFTER BAKING
When you have all of your biscuits cut, brush them with melted butter and then, like Sheila suggests, sprinkle them with some freshly cracked black pepper. This is the *chef's kiss* on top and adds a little pizzaz to the whole biscuit situation and also what I do with my soft sourdough dinner rolls to make them ultra buttery.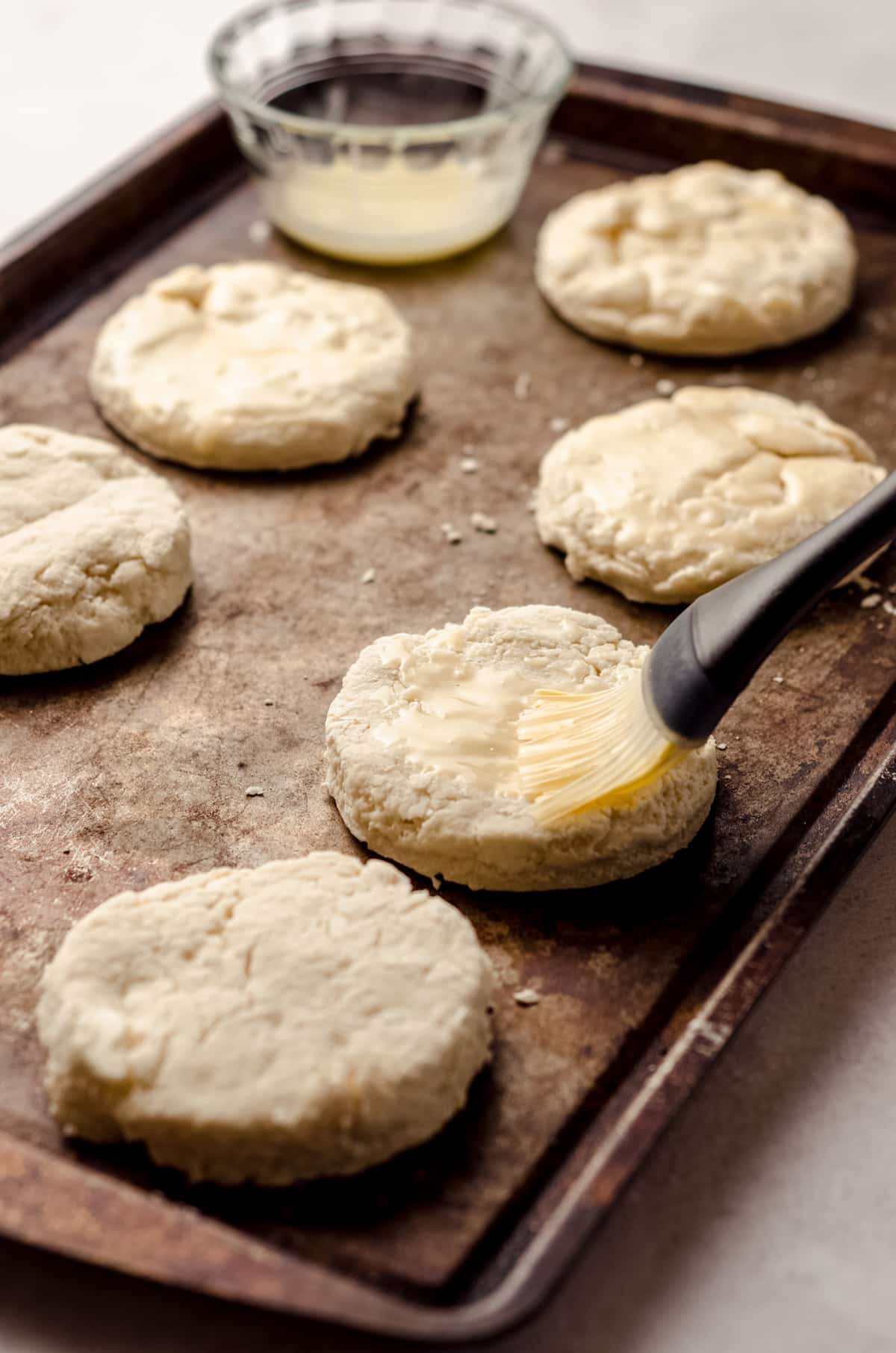 After the biscuits are baked, that last brush of melted butter just seals in all the flavor, gives each biscuit even more buttery flavor, and creates the perfect vehicle for your favorite topping.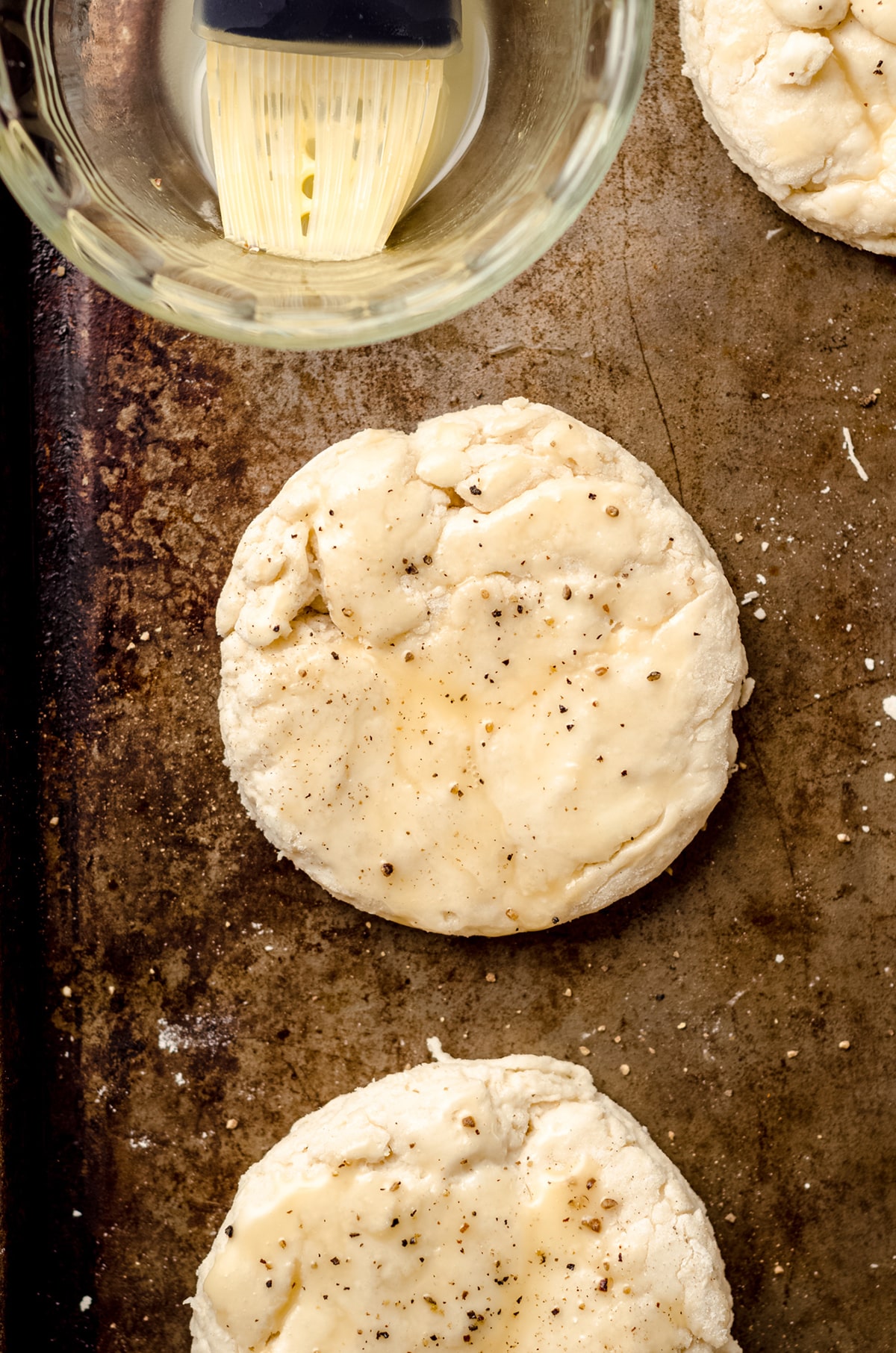 How to serve Flaky Buttermilk Biscuits
I had never actually thought to drizzle honey on my homemade biscuits, but it turns out, that's a totally delicious choice. Aside from using biscuits to dip into soup, stew, or gravy, consider jam/jelly, cinnamon honey butter, or even more butter, because why not?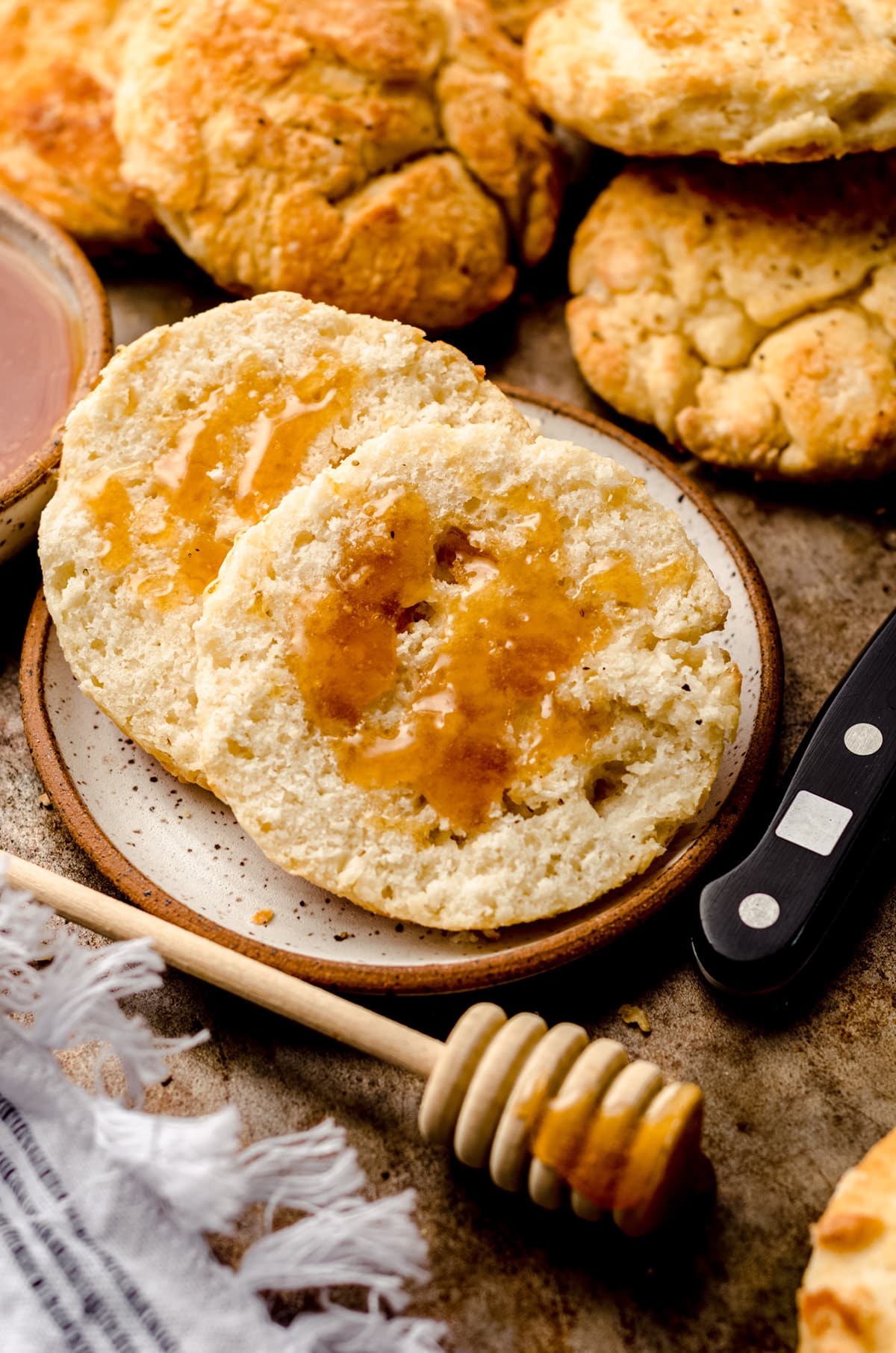 Keeping Your Homemade Buttermilk Biscuits Fresh
Freshly baked biscuits keep well at room temperature for about 2 to 3 days, although they are freshest on day 1. Be sure to wrap them tightly with foil or store in airtight container. Storing them this way in the refrigerator will make them last about 1 week. Utilize your oven, toaster, toaster oven, or air fryer to crisp them up before enjoying.
Recipe for Buttermilk Biscuits FAQs
If you are in the market for a perfectly flaky biscuit recipe, this is it. I am so glad that when I shuffled through Sheila's site that this biscuit recipe stood out to me, because I never need another recipe again.
Also be sure to check out Sheila's extensive soup and stew collection if you're looking for a recipe to make alongside your delish biscuits.
Take a look at all of our 2022 Freaky Friday Winter Edition Recipes:
Best Buttermilk Biscuits Recipe
This homemade buttermilk biscuits recipe is crispy on the outside, flaky on the inside, and made with just a few simple ingredients. They can be made vegan with a couple easy swaps.
Ingredients
2

cups

(240g) sifted flour1

3

teaspoons

baking powder

½

teaspoon

salt

¼

teaspoon

baking soda

½

teaspoon

(2g) granulated sugar

⅓

cup

(37g) vegetable shortening or unsalted butter2 plus more for brushing3

1

cup (240mL)

buttermilk
Instructions
Preheat the oven to 400ºF (204ºC).

Sift the flour, baking powder, salt, baking soda, and sugar into a large bowl.

Add the cold fat to the flour mixture and blend with a fork or pastry blender until it becomes coarse crumbs.

Add the buttermilk all at once and stir just until the dry ingredients are moistened4 and create a shaggy dough. Turn the dough out onto a floured surface and knead 4 to 5 times5, patting with floured hands into a disc about ½" thick.

Using a biscuit cutter dipped in flour, press cutter straight down into the dough and place cut-out biscuit onto a large baking sheet. Brush biscuits with melted butter and sprinkle with freshly ground black pepper.

Bake biscuits for for 10 to 12 minutes or until tops are golden brown. Remove from the oven and brush again with more melted butter. Biscuits are best served warm, but leftovers can be stored at room temperature up to 3 days. Biscuits freeze well, up to 3 months. Thaw in the refrigerator or at room temperature. Warm or toast as desired.
Notes
Flour: you can use all-purpose or bread flour. "Sifted flour" means sift it and then measure it.
Shortening/butter: regardless of whether it's shortening or butter, be sure to keep it refrigerated until you are ready to add it to your dough.
Brushing with butter: if you want to keep these biscuits vegan, I do not recommend brushing them with shortening, but rather dairy-free butter.
Mixing the dough: once you add the buttermilk to the dry ingredients, stir only until the dry ingredients are just moistened to avoid over-mixing.
Knead the dough: be sure not to over-knead the dough. Over-kneading can result in tough biscuits.
Recipe republished with permission from Life, Love, and Good Food
Nutrition Disclosure
All nutritional values are approximate and provided to the reader as a courtesy. Changing ingredients and/or quantities will alter the estimated nutritional calculations.
Serving:
1
biscuit
|
Calories:
209
kcal
|
Carbohydrates:
26
g
|
Protein:
4
g
|
Fat:
10
g
|
Saturated Fat:
3
g
|
Polyunsaturated Fat:
3
g
|
Monounsaturated Fat:
4
g
|
Trans Fat:
1
g
|
Cholesterol:
3
mg
|
Sodium:
371
mg
|
Potassium:
74
mg
|
Fiber:
1
g
|
Sugar:
2
g
|
Vitamin A:
49
IU
|
Calcium:
127
mg
|
Iron:
2
mg