As an Amazon Associate, I earn from qualifying purchases. Read the full disclosure here.
Learn how to make buttermilk in your own kitchen– you only need 2 ingredients!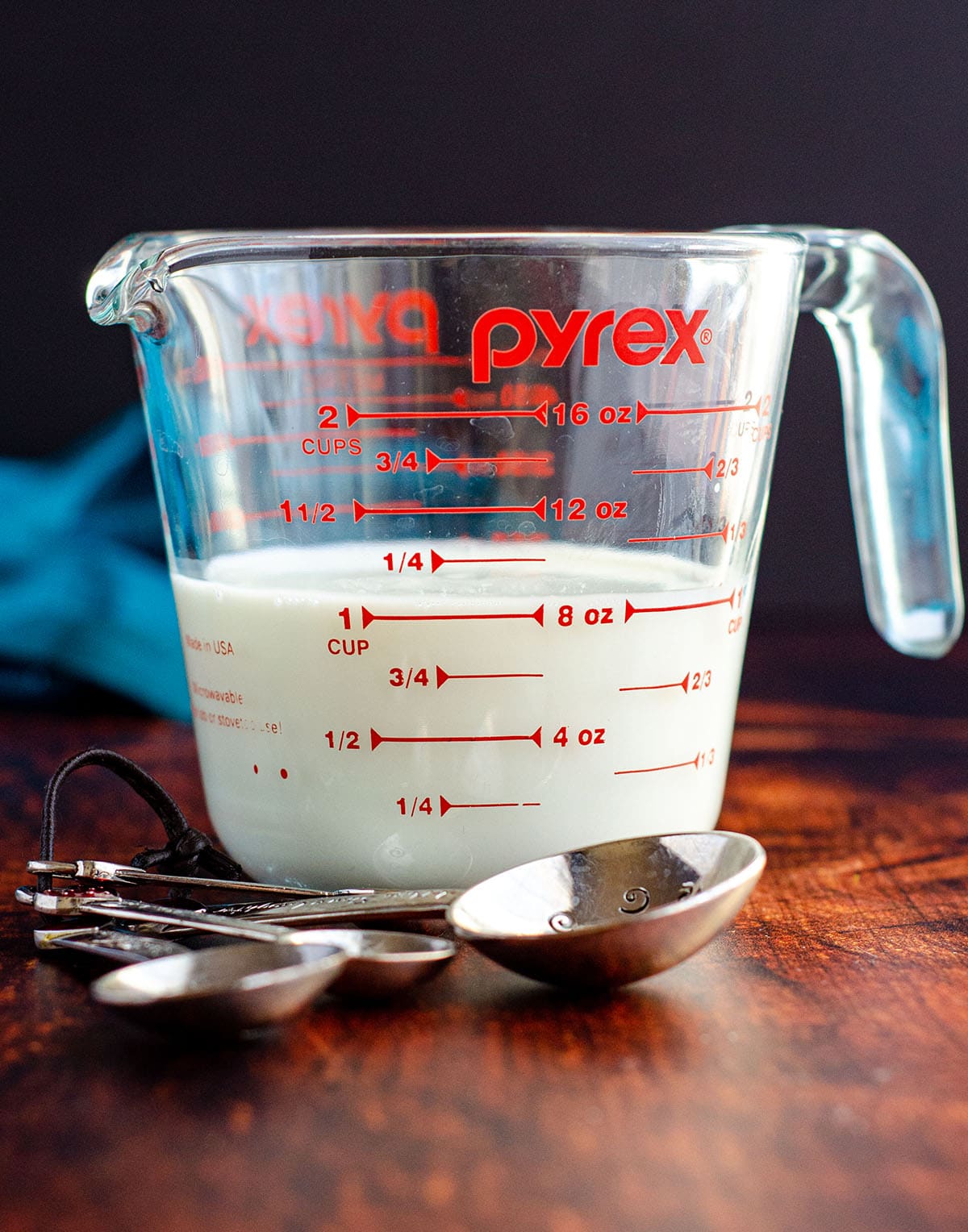 I have a giant confession:
I can't tell you the last time I actually bought buttermilk.
And as an avid, frequent baker, I use buttermilk a lot.
In fact, it's one of those ingredients I should have on hand because of the sheer fact that I use it so much, but I don't, because since I learned that I could make buttermilk in my own kitchen, I haven't bought it since.
Sorry, buttermilk manufacturers. I'm about to turn a whole bunch of people into believers like myself, so… My bad.
But really, I've been blogging for almost 6 years, and I have a whole bunch of recipes that call for buttermilk. In fact, here are all of my recipes containing buttermilk. And you'll see that a lot of those recipes are of the red velvet variety.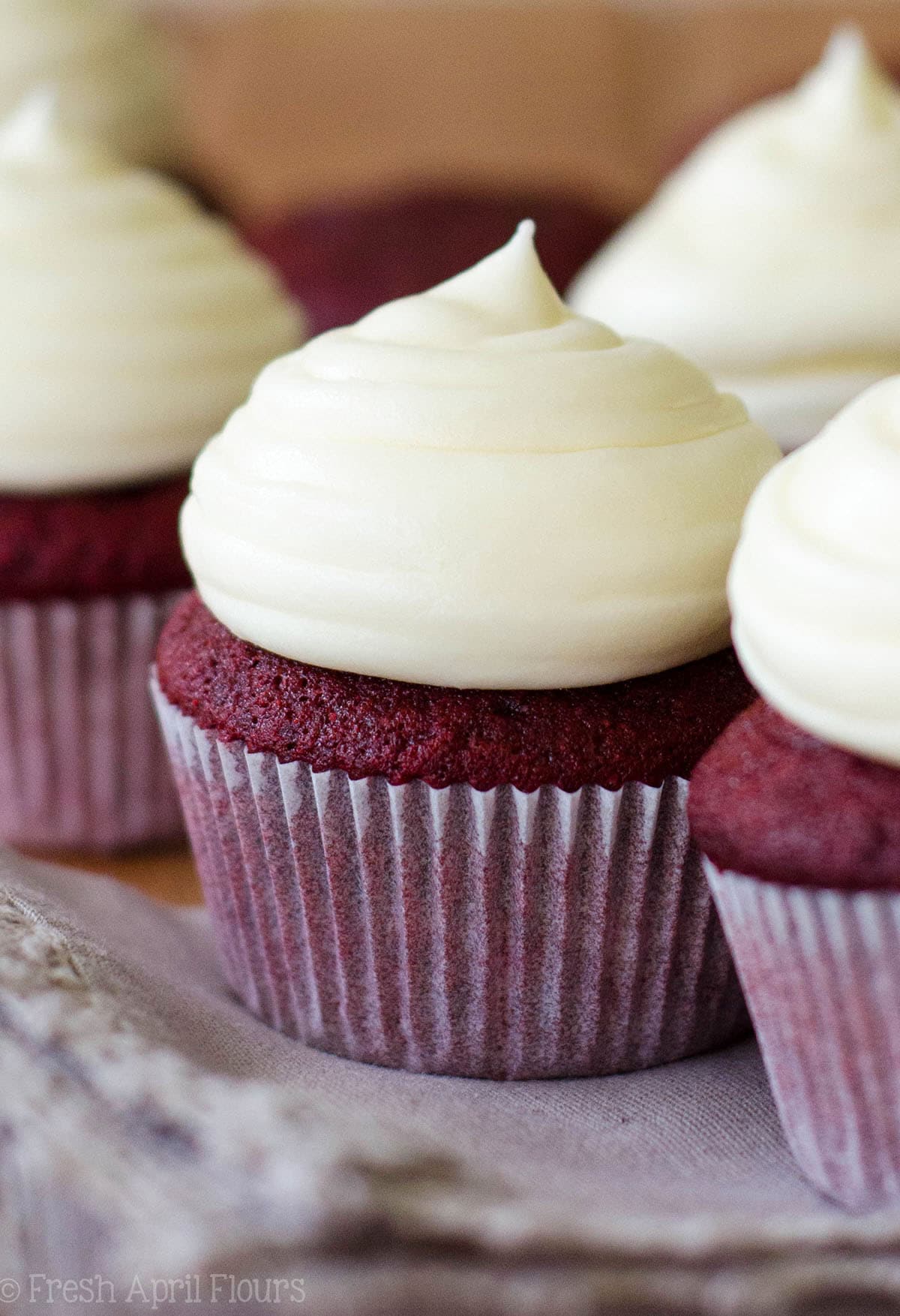 So here I stand, at the beginning of Fresh April Flours' first official "red velvet week," showing you just how easy it is to make buttermilk in your own home. One less ingredient to buy, and I can almost 100% guarantee you have the ingredients you need to make it yourself.
Before we get into exactly how to make your own buttermilk, let's talk about what it is and why it's important in baking.
WHAT IS BUTTERMILK?
Buttermilk is an acidic baking ingredient. Traditionally, buttermilk is the byproduct of butter and what is left after the churning process. When left to ferment, buttermilk naturally turns to a thick and tangy cream, which is low in fat.
Commercially made buttermilk is simply low fat milk that has been fermented by a bacteria culture. The milk is then heated to remove the bacteria, leaving behind safe-to-consume fermented milk.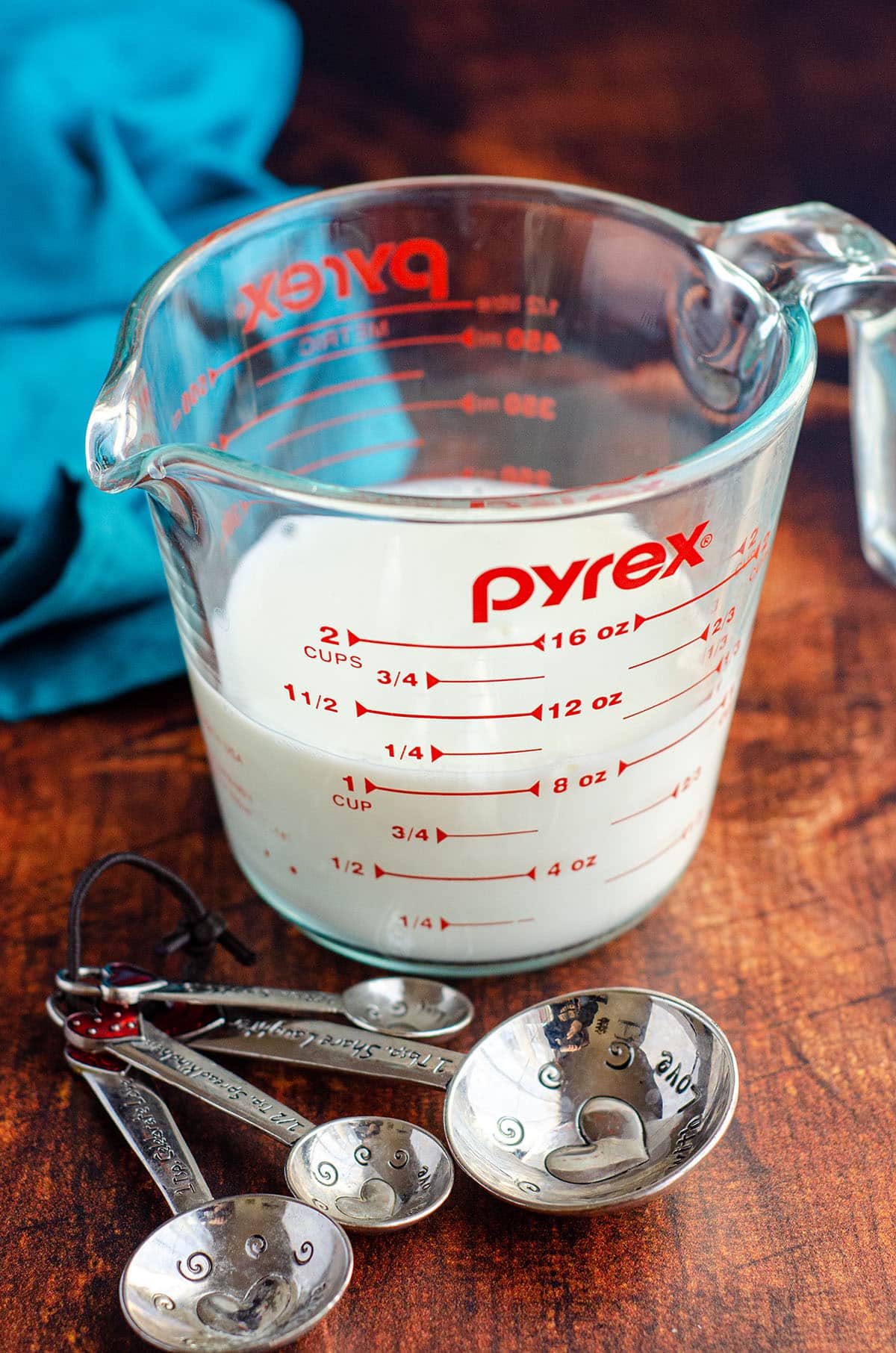 WHAT DOES BUTTERMILK DO IN BAKING?
Buttermilk, like yogurt and sour cream, also helps tenderize gluten, which brings body, moisture, and a softer texture to baked goods.
You'll often find buttermilk included in recipes that contain baking soda as the leavening agent.
Baking soda is simply an acid in powder form, and it needs an acid to activate it. Improper activation or no activation at all can leave baked goods dense and heavy instead of light and fluffy.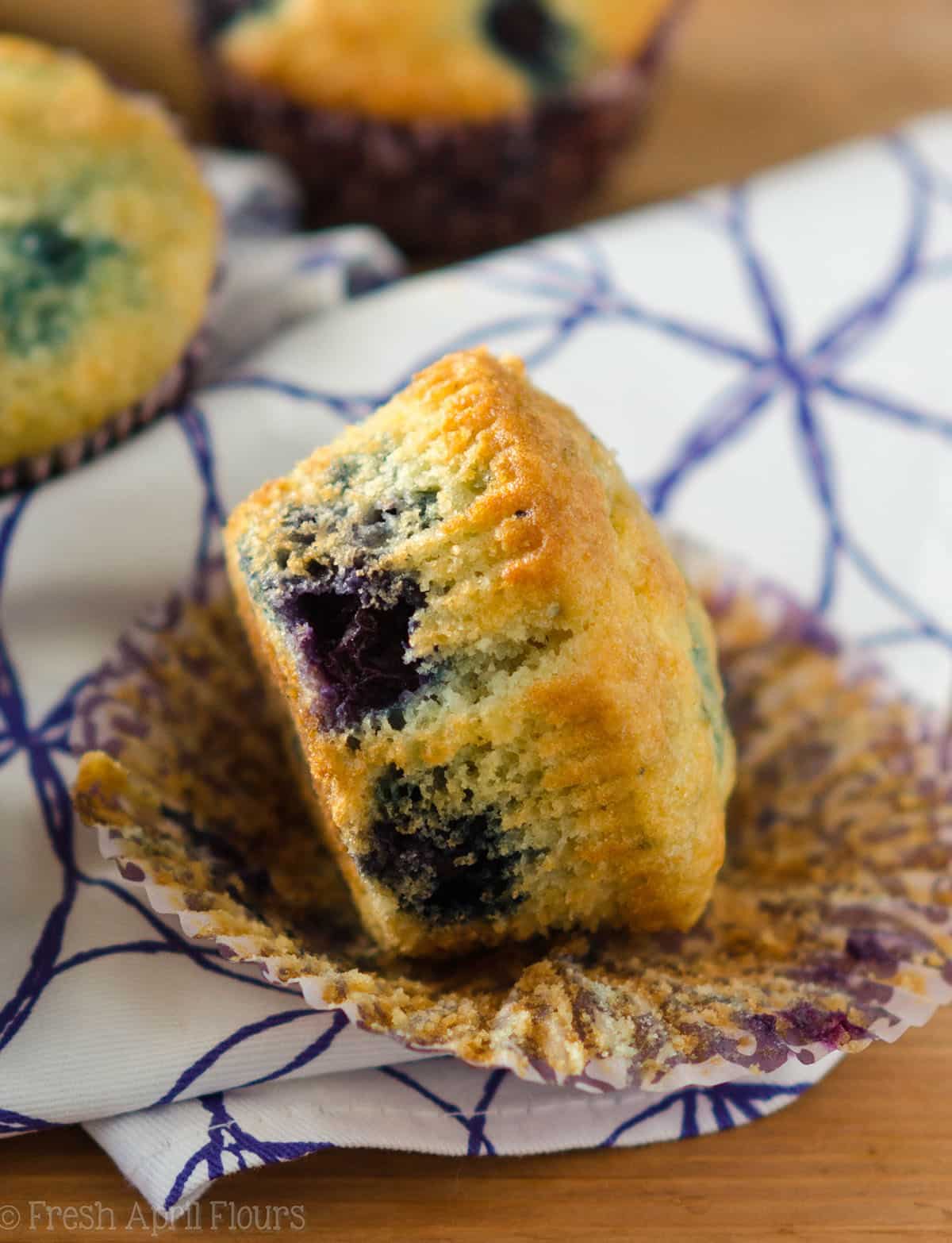 SO NOW YOU'RE THINKING… HOW CAN I MAKE BUTTERMILK?
Homemade buttermilk is two very simple ingredients. Milk + white vinegar or lemon juice. And about 5 minutes.
Simply pour 1 Tablespoon of white vinegar or lemon juice into a measuring cup, and then add milk to the measuring cup to bring the level to 1 cup.
This means you'll need 1 cup minus 1 Tablespoon of milk. It's just easier to add the fermenting agent first than to try to measure that!
Stir it up, let it sit for 5 minutes, and then it's ready to go!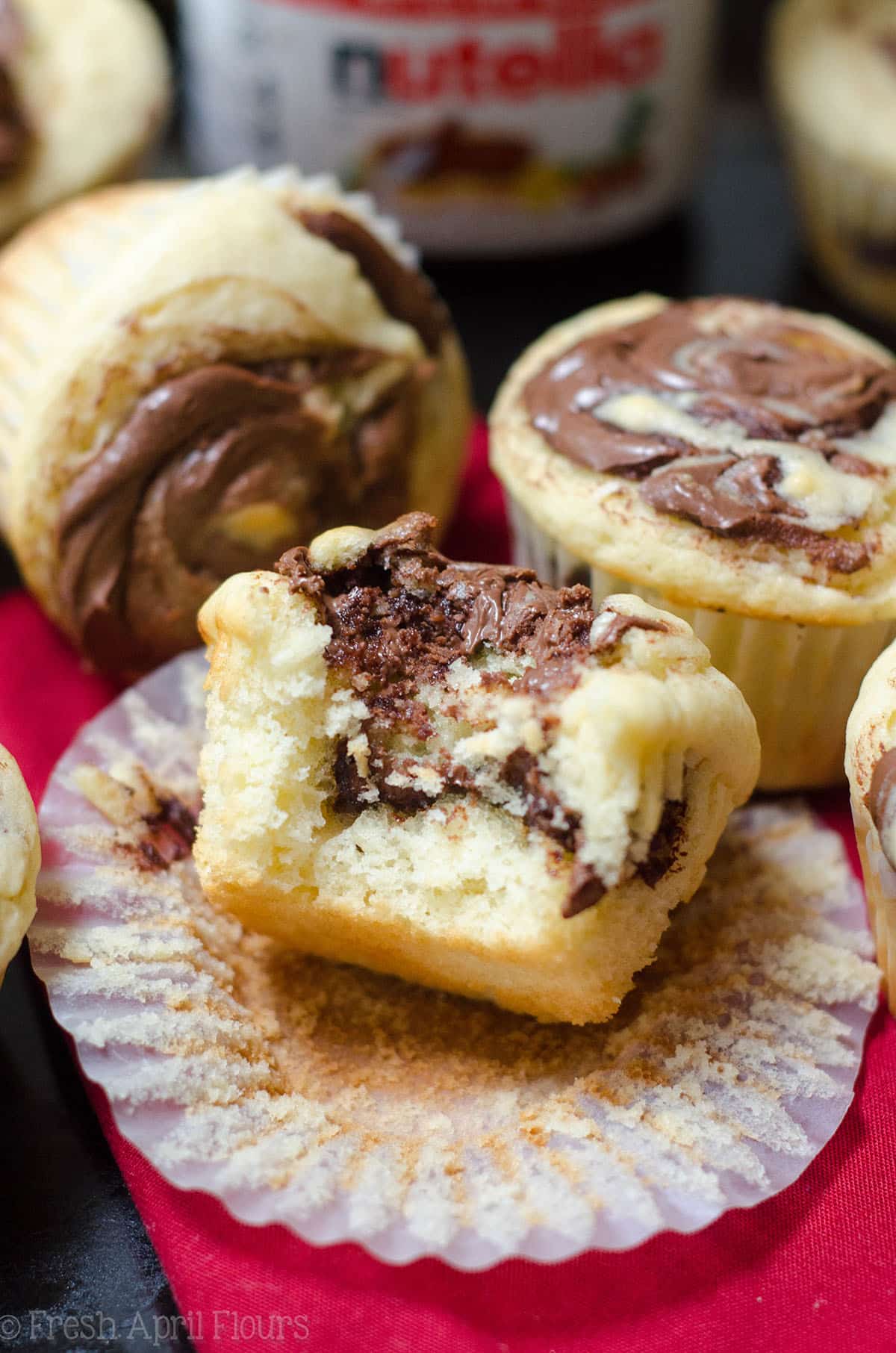 WHAT IF I DON'T NEED A WHOLE CUP OF BUTTERMILK?
Adjust the recipe as necessary to your needs. Only need ½ a cup of buttermilk? Reduce vinegar or lemon juice to ½ Tablespoon and add milk accordingly. Only need ¼ cup? Adjust to ¼ Tablespoon.
The conversion couldn't be simpler.
WHAT KIND OF MILK DO I USE FOR HOMEMADE BUTTERMILK?
You can use any kind of milk you prefer. I typically use whole cow's milk because it's what we have on hand (toddlers!). I have used almond milk, skim milk, 1% milk, and 2% milk. You can even use soy milk to make homemade buttermilk.
Truly, any milk is fine, even non-dairy. You just have to ferment it a bit with vinegar or lemon juice.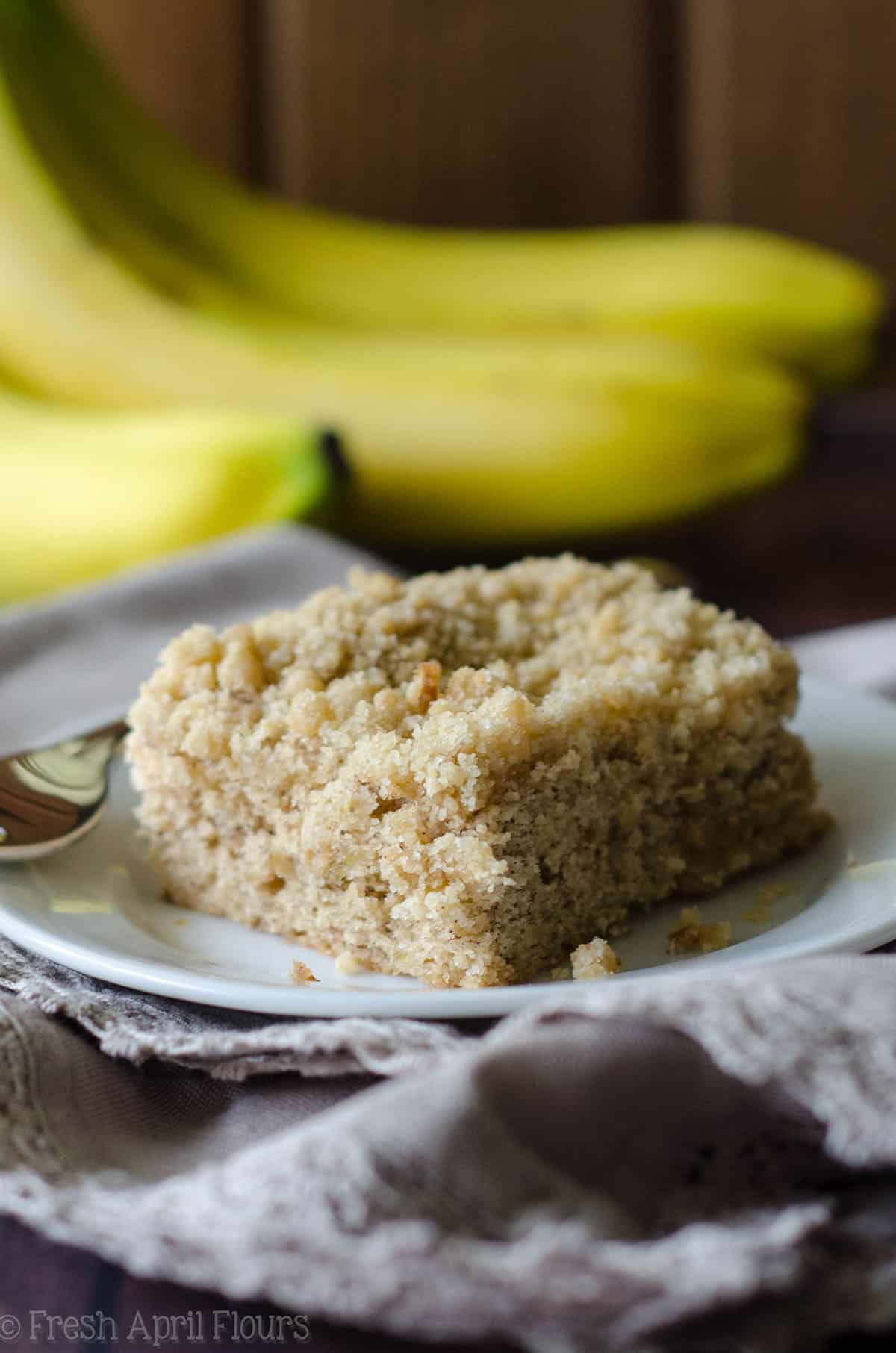 HOW QUICKLY SHOULD I USE MY HOMEMADE BUTTERMILK?
Once your buttermilk is ready to use, you can use it right away. You can, however, let it sit if you don't need to use it right away.
Use the expiration date on your original milk source as a guide.
Your homemade buttermilk will last just as long as regular milk. Just give it a good stir before using it again.
WHAT CAN I DO WITH LEFTOVER BUTTERMILK?
In the event you don't use all of the buttermilk you made, you can absolutely freeze it and save it for later.
You can either:
1) freeze it as one large batch, making sure you build an expansion cushion in your container
2) or pour it into an ice cube tray and then transfer the cubes to a bag or other container to keep in the freezer.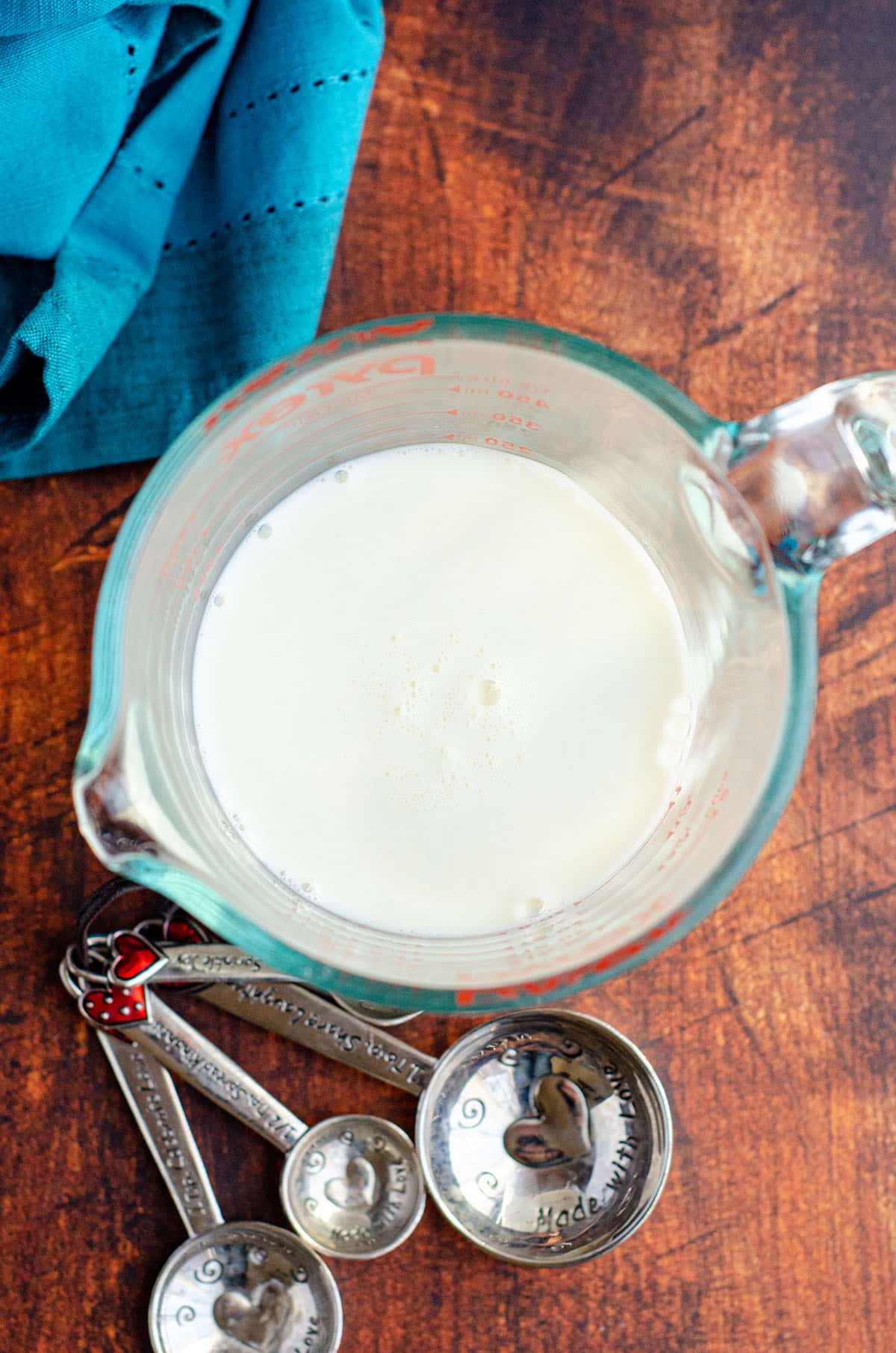 So there you have it! I hope you'll turn to homemade buttermilk the next time you need it and never steer away from baking something just because it calls for this easy-to-make-yourself ingredient.
Happy baking!
Homemade Buttermilk
Learn how to make buttermilk in your own kitchen– you only need 2 ingredients!
Ingredients
1

Tablespoon

(15mL) distilled white vinegar OR lemon juice
milk

any
Instructions
Add vinegar or lemon juice to a measuring cup.

Add milk to the measuring cup to bring the level to 1 cup. Stir and allow to sit for 5 minutes.

Proceed with recipe as directed. Store leftovers in the refrigerator up until the expiration date on the original milk container. Buttermilk freezes well, up to 2 months. Thaw in refrigerator or microwave as needed.
Nutrition Disclosure
All nutritional values are approximate and provided to the reader as a courtesy. Changing ingredients and/or quantities will alter the estimated nutritional calculations.
Serving:
1
cup
|
Calories:
149
kcal
|
Carbohydrates:
11
g
|
Protein:
8
g
|
Fat:
8
g
|
Saturated Fat:
5
g
|
Polyunsaturated Fat:
0.3
g
|
Monounsaturated Fat:
2
g
|
Cholesterol:
29
mg
|
Sodium:
93
mg
|
Potassium:
366
mg
|
Sugar:
12
g
|
Vitamin A:
395
IU
|
Calcium:
301
mg