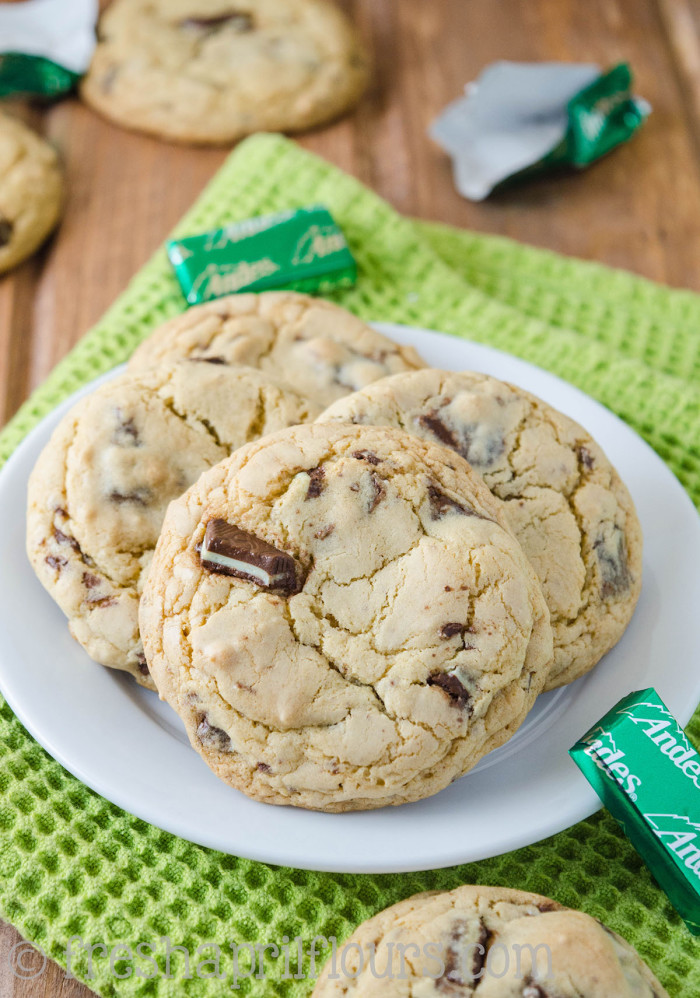 I know the world is in loveeee with chocolate + peanut butter, but there is one chocolate + another flavor that I believe is underrated and not enjoyed in enough "things" other than ice cream and Christmas coffee/candy/cookies. Proudly raise your hand if you are a mint chocolate lover and don't care about seasonal flavors and would eat a candy cane in the middle of the summer (me– it's happened). Hello, my minty lovelies! You're going to love these cookies.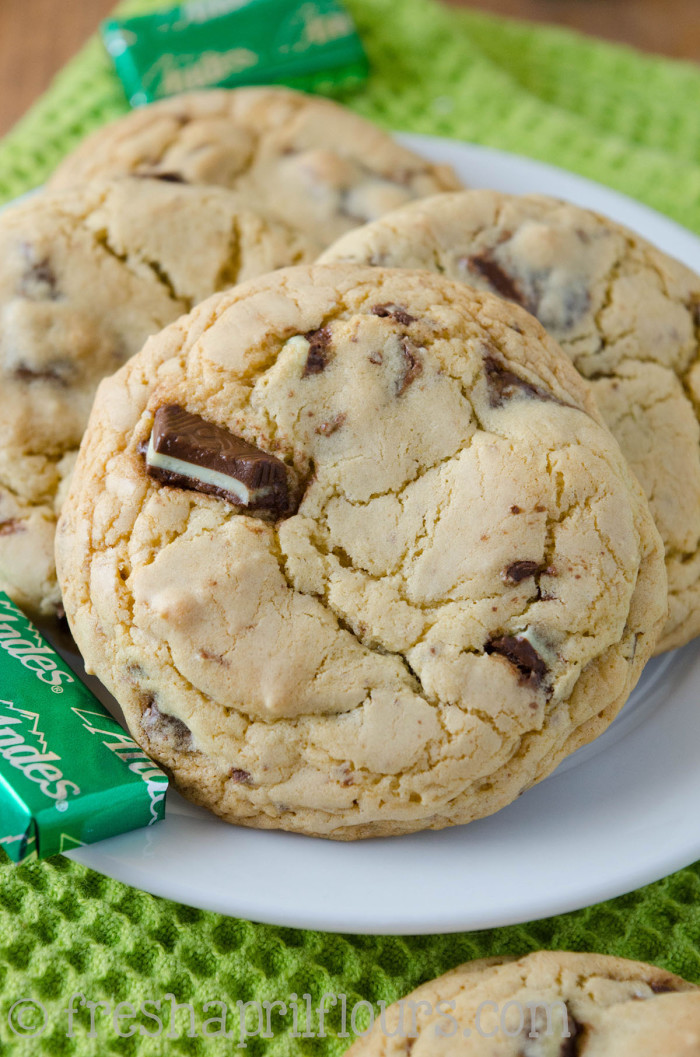 I have an abundance of candy leftover from developing lots of cookbook recipes, and I'm slowly working my way through all of it so that we don't wind up eating all of it ourselves. I recently used up the rest of my Oreo cookies for the filling in my future SIL's bachelorette party cake (I put them in this frosting), and I have a few other candies that I'm itching to throw into some brownies or homemade ice cream (stay tuned). One of the things that was staring me in the face every time I opened my baking cabinet was an entire box of Andes mints (side note: mint chocolate puppy chow was one of the most popular flavors among my taste-testers). I am going to visit a good friend of mine later this week who just had a baby, and she is a mint chocolate freak, so perfect timing means I was chopping up Andes mints before I could think twice about starting to bake cookies at 8:30pm on a Tuesday night (hello, 9:30pm bed time).
The great thing about these cookies, however, is that they are ready in less than a half an hour, so I didn't miss my bed time, yay! A few of my cookie recipes require chilling the dough (these and these–> but sooo worth the wait!), but this cookie dough is a bit more forgiving and won't spread too much in the oven. Another thing I love about this recipe is that it makes a pretty small batch. At 16-18 cookies, you won't be left with a billion cookies you feel forced to eat and/or pawn off on your friends (although I'm sure your friends would love you for that), plus doubling the recipe is easy math. That's my kind of recipe right there!
I use entirely brown sugar in this cookie recipe. Why? Brown sugar is loaded with moisture and deep, rich flavor. I wanted the cookie itself to complement that sweet and minty flavor nicely without making it too sweet, so packing it with brown sugar (as opposed to white) added just the right amount of sweetness while keeping the inside of the cookie moist and chewy. The brown sugar also helps caramelize the edges of each cookie so the exterior has a bit of a crunch (not too much though, juuuuust right).
There is no need to roll these cookies into balls, just drop them nicely onto your baking sheet with a cookie scoop (this is my favorite), give them a little room to grow, and let them rest on the baking sheet once they're done baking. They will puff up quite a bit in the oven, but once they cool, the edges will crisp up a bit, the cookies will flatten out just a tad, and you'll be left with deliciously chewy and moist cookies that are absolutely bursting with creamy, dreamy, minty chocolate.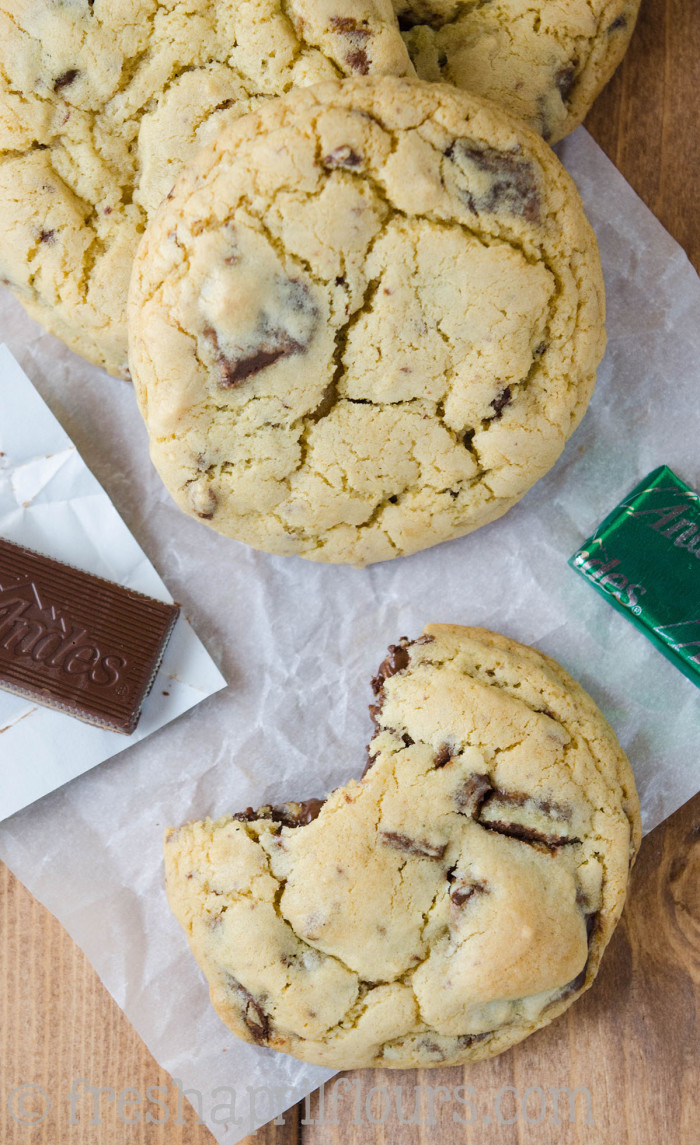 These may be my new favorite way to enjoy Andes mints (next to that puppy chow— seriously– you want this book), and I know that even if you're not a mint chocolate lover, you know someone who is, and that person will love you even more if you bake them these cookies. And remember– less than 30 minutes from start to finish. How can you refuse a recipe that easy?!
If you love mint chocolate, you'll love my Skinny Shamrock Shake! Never mind if it's not March… Plus, SKINNY!