Chewy Oatmeal Raisin Cookies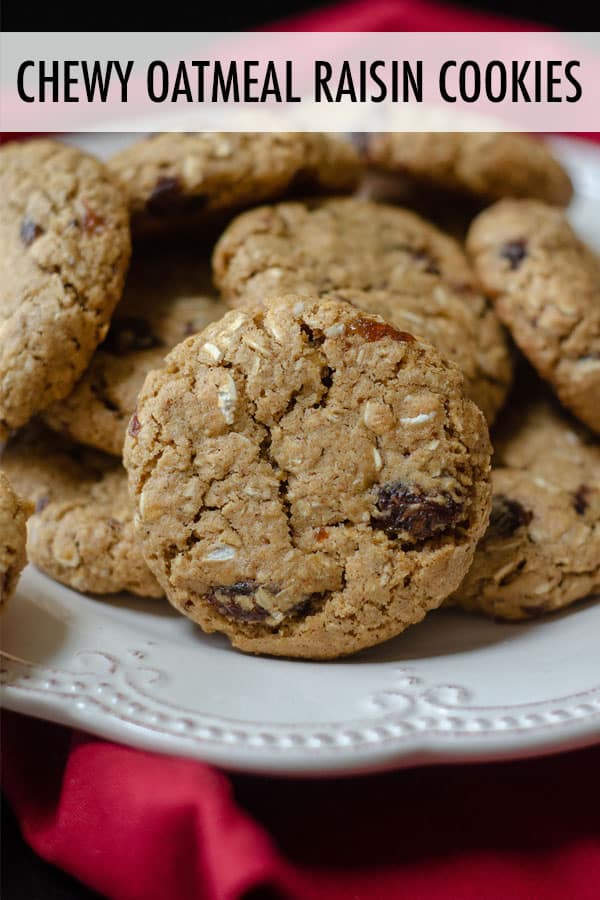 As an Amazon Associate, I earn from qualifying purchases. Read the full disclosure here.
These oatmeal raisin cookies are chewy, buttery, and sweetened with brown sugar and molasses.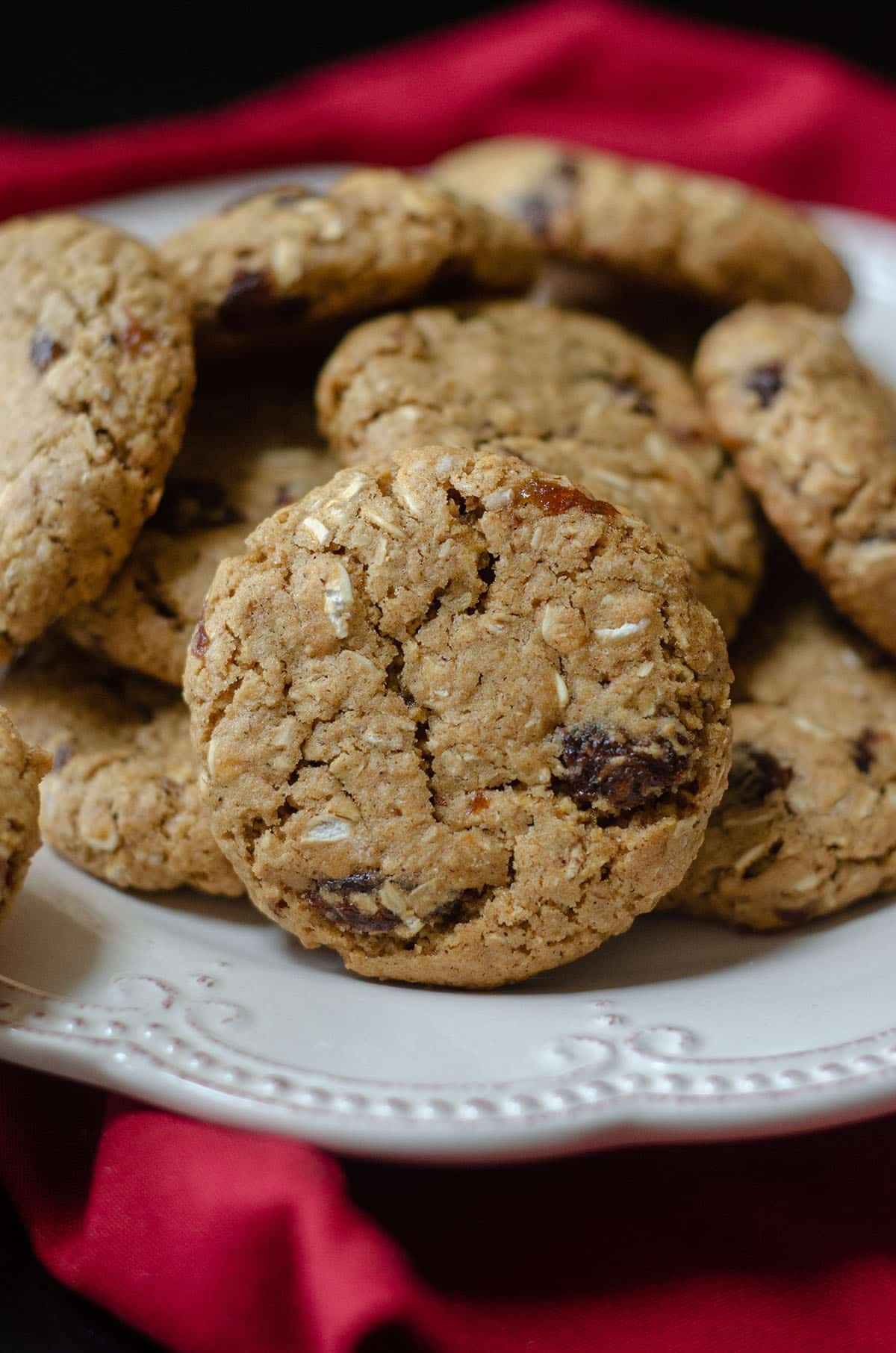 My favorite question to ask people, especially people I'm meeting for the first time is this… If you could choose one dessert to have for the rest of your life, what would it be?
I'm talking if this dessert were on a table with all the most delicious desserts you can think of, you would choose it no matter what. You love it that much. I figured this was the perfect post for my birthday, because birthdays mean desserts, yes?
Also, birthday calories don't count, so… Bring on the sugar!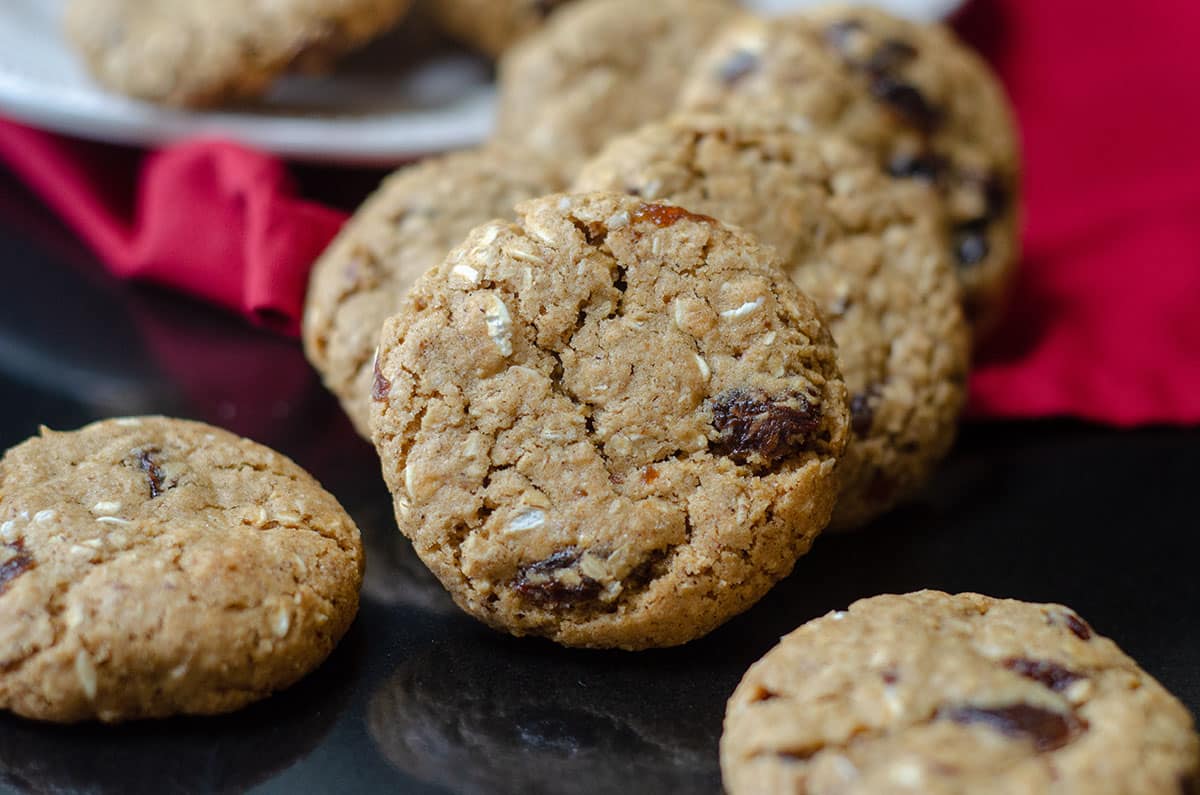 Although I have three favorite desserts, one being yellow cake with chocolate frosting and the other being carrot cake with cream cheese frosting, if I am presented with an oatmeal raisin cookie, I will choose it 12 out of 10 times.
This may seem plain Jane, unconventional, unimaginative, but it's the truth. I'm surprised at how many of you pick "basic" desserts for the answer to this question. So while you read through this… Think about your answer, and don't feel bad if it's "regular." Ain't nothin' wrong with a classic.
RAISIN LOVER OR HATER?
Now, let's talk oatmeal raisin cookies. First of all, there is a time and a place for raisins in food. The time is "always" when the place is "in my oatmeal cookies," and the time is "never" when the place is "in my carrot cake.
Are you a raisin lover or hater?
I find most people are the latter, and it makes me sad to think that people love the crap out of grapes and then don't love them anymore when they're old and shriveled. Give raisins a chance!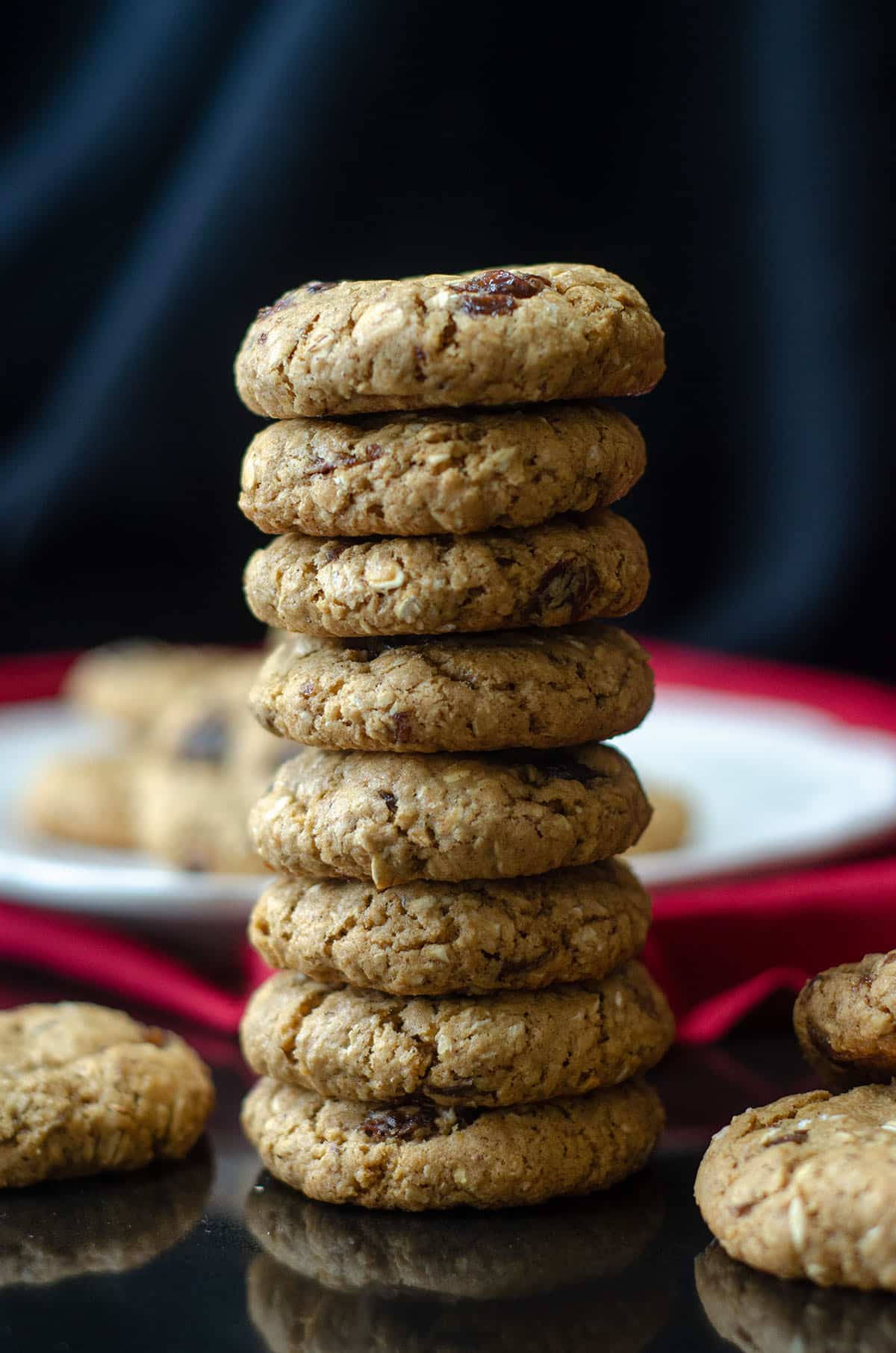 My favorite oatmeal raisins can be many things… Loaded with raisins, containing a small amount of raisins, accompanied by chocolate chips, studded with walnuts… Like I said, many things. I'm not picky about that.
But there is one thing my oatmeal raisin cookies must be and that is CHEWY. If they are crunchy, fahgetaboutit. I want to feel like I'm eating a bowl of oatmeal that is much less healthy for me.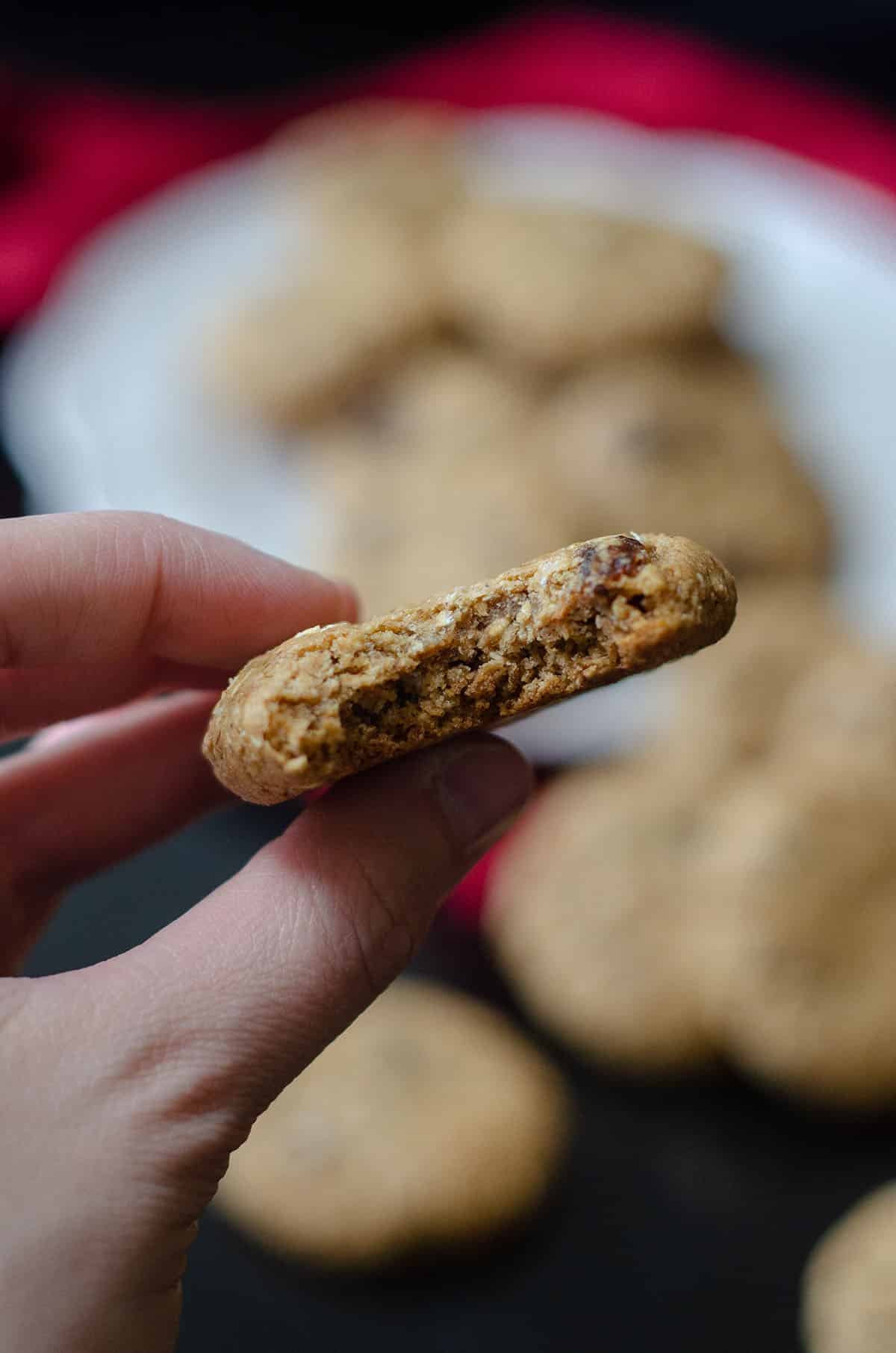 How do I get my oatmeal raisin cookies to stay chewy?
MY SECRET TO CHEWY OATMEAL RAISIN COOKIES
I have a little trick– lots of brown sugar and the addition of some molasses. Ohhh my goodness, molasses. If it weren't for the molasses in these oatmeal raisin cookies, they would just be pretty good.
The molasses makes these cookies so moist and chewy while also adding a bold, rich, hearty sweetness to the cookie's flavor. It takes them from pretty good to pretty darn great. Do not leave it out.
You might need to make an extra run to the grocery store for it, but it will be so worth it. Plus, it lasts a long time and I promise I have a whole slew of recipes you can bake that use molasses.
I get my base cookie recipe straight from Betty herself. You'll see I increased the amount of oats because I feel the original just needed some more oats per bite. The amount of oats in an oatmeal raisin cookie is proportionate to the amount I will enjoy it. Truth.
SOAK THE RAISINS TO KEEP THEM SOFT AND PLUMP
I also like to soak my raisins in warm water before I get to baking. This keeps them plump, beautiful, and adds to all the chewiness these cookies have going on. Just 10 minutes in a bowl of warm water and a little pat dry with some paper towels.
This cookie dough will need to be refrigerated for at least 45 minutes before it's baked. It is quite sticky, and allowing it to harden up a bit will not only make it easier to roll into balls, but it will keep your cookies from spreading too much during baking.
You can even refrigerate your dough up to 2 days, so this is a great plan ahead cookie recipe.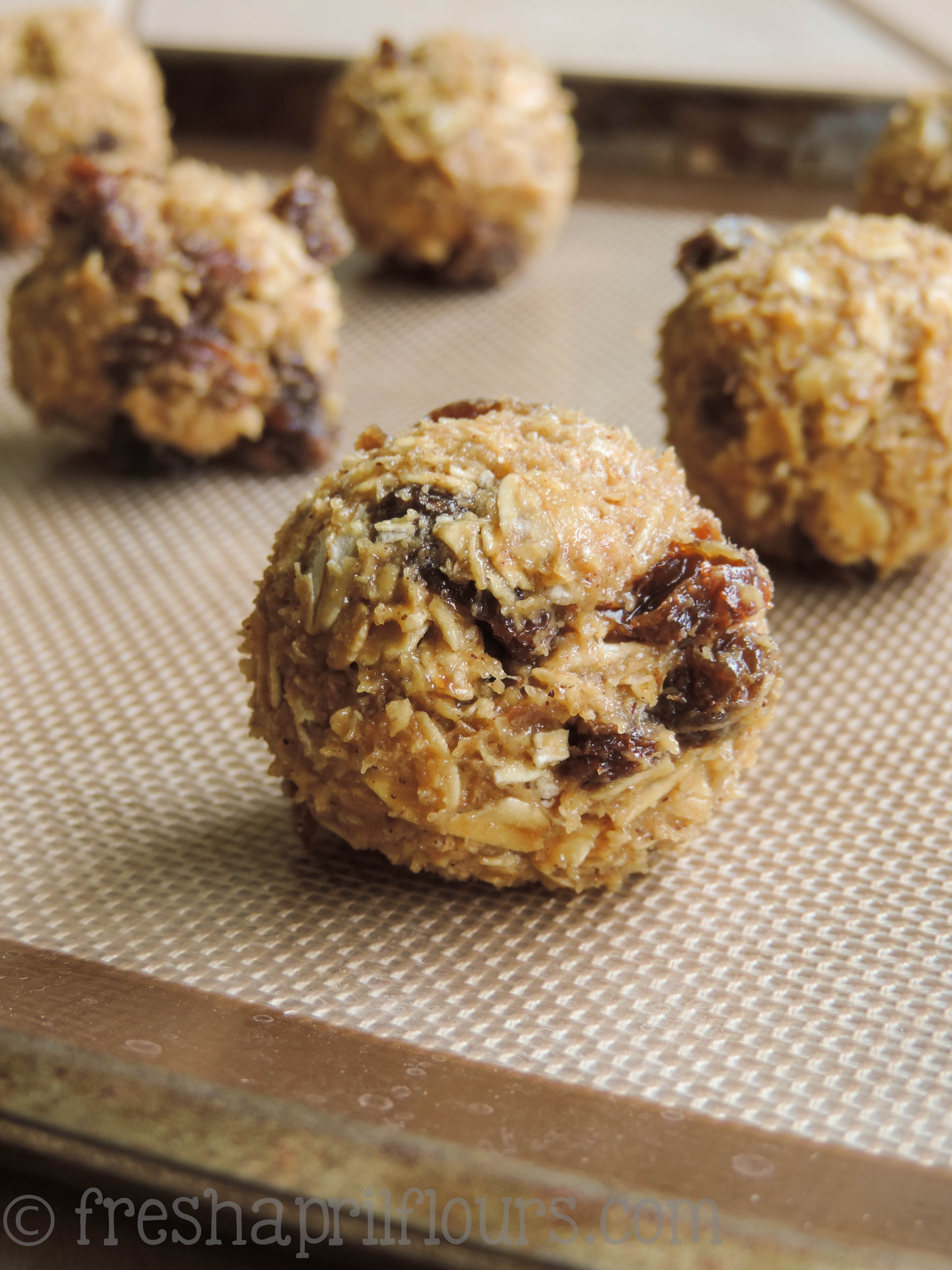 These cookies are just the right amount of sweetness with a touch of saltiness, they have at least a couple juicy raisins in each bite, and they really do rock my I-could-eat-these-for-the-rest-of-my-life world. Feel free to add some nuts or some chocolate. You may just have to up your baking time a tad to account for the extra goodies.
These cookies are a great version of a classic. Simple, easy, and an oatmeal raisin crowd pleaser. It's a good thing I am not forced to choose one dessert to have for the rest of my life, but just know if you ever forced me to, I would single-handedly put Quaker out of business.
Love oatmeal cookies as much as I do? Try any of my oatmeal cookie variations next: oatmeal chocolate chip walnut cookies, oatmeal monster cookies, funfetti white chocolate chip oatmeal cookies, and white chocolate cranberry oatmeal cookies.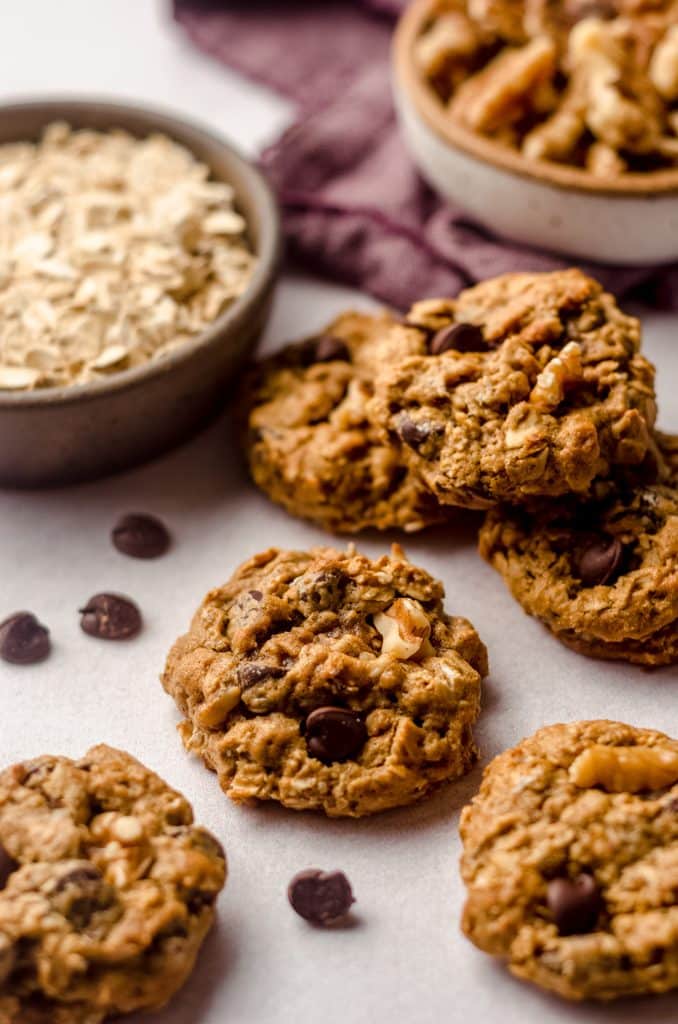 Chewy Oatmeal Raisin Cookies
These oatmeal raisin cookies are chewy, buttery, and sweetened with brown sugar and molasses.
Ingredients
1

cup

raisins

1 and 2/3

cup

all-purpose flour

be sure to measure properly

1

teaspoon

baking soda

1

teaspoon

ground cinnamon

1/2

teaspoon

salt

1/2

cup

(1 stick) unsalted butter

softened to room temperature

1

cup

packed brown sugar

1/4

cup

granulated sugar

2

large eggs

room temperature

2

teaspoons

vanilla extract

3

Tablespoons

molasses

3

cups

old fashioned oats

do not use quick oats
Instructions
In a small bowl of warm water, soak raisins for 10 minutes, drain, then blot until dry.

In a medium size bowl, whisk together flour, baking soda, cinnamon, and salt. Set aside.

In a large bowl with a hand mixer, or a stand mixer fitted with the paddle attachment, cream together the butter and both sugars until smooth. Add the eggs and beat on high until combined. Add the vanilla and molasses and beat on high again until completely combined, scraping down the sides and bottom of the bowl as needed.

With the mixer on low, slowly add the dry ingredients to the wet ingredients and beat until combined. With the mixer still on low, add oats and raisins.

Cover and chill the dough for at least 45 minutes or up to 2 days in the refrigerator. If chilling for longer than an hour, allow dough to sit at room temperature for at least 20 minutes before rolling and baking.


When you are ready to bake the cookies, preheat the oven to 350ºF. Line 2 large baking sheets with parchment paper or silicone baking mats and set aside.

Using a cookie scoop (I use this #50 cookie scoop for all of my standard size cookies), scoop dough into your hand and roll into a ball and place on prepared baking sheet. Bake cookies for 11-13 minutes or until edges just begin to brown. Remove from oven and allow to rest on baking sheet for at least 3 minutes. Cookies will look underdone, and will "set" as they cool on baking sheets. Store cookies covered tightly at room temperature up to 5 days. Baked cookies freeze well, as does unbaked rolled dough (up to 2 months). Do not thaw and add an extra minute to baking time.
Nutrition Disclosure
All nutritional values are approximate and provided to the reader as a courtesy. Changing ingredients and/or quantities will alter the estimated nutritional calculations.