50+ Halloween Food Ideas for Kids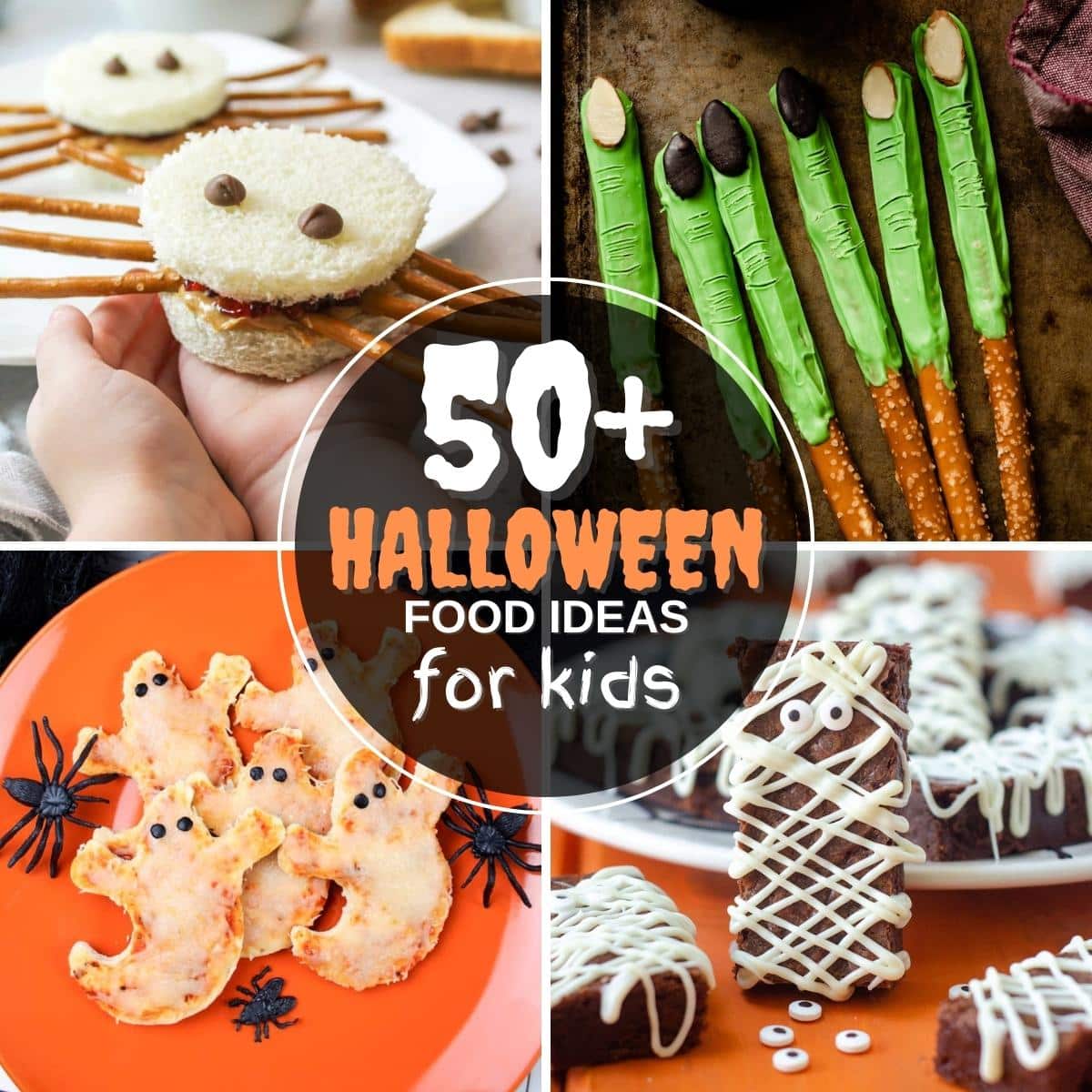 As an Amazon Associate, I earn from qualifying purchases. Read the full disclosure here.
All of the fun Halloween food ideas you need for kids in one spot– from appetizers and non-alcoholic drinks to main dishes and desserts, grab all the easy recipes to create one spectacular Halloween bash!
I have to admit– I never thought much about Halloween until we had kids. Our first son was only 4 months old when his first Halloween rolled around, but the following year, he was ALL ABOUT the trick-or-treating and Halloween talk has not stopped since.
We have totally become that family who plays Halloween music year round, ask when Halloween season is starting again basically as soon as Thanksgiving hits, and don't forget, we were making Halloween cookies out of gingerbread cookie dough in January (thank you, Halloween cookie cutter collection!).
I've rounded up some easy Halloween food ideas that you can make with your kids, that kids can make completely on their own, and some that will require a little more help from an adult, but will still appeal to your little ghouls and kids of all ages.
---
---
---