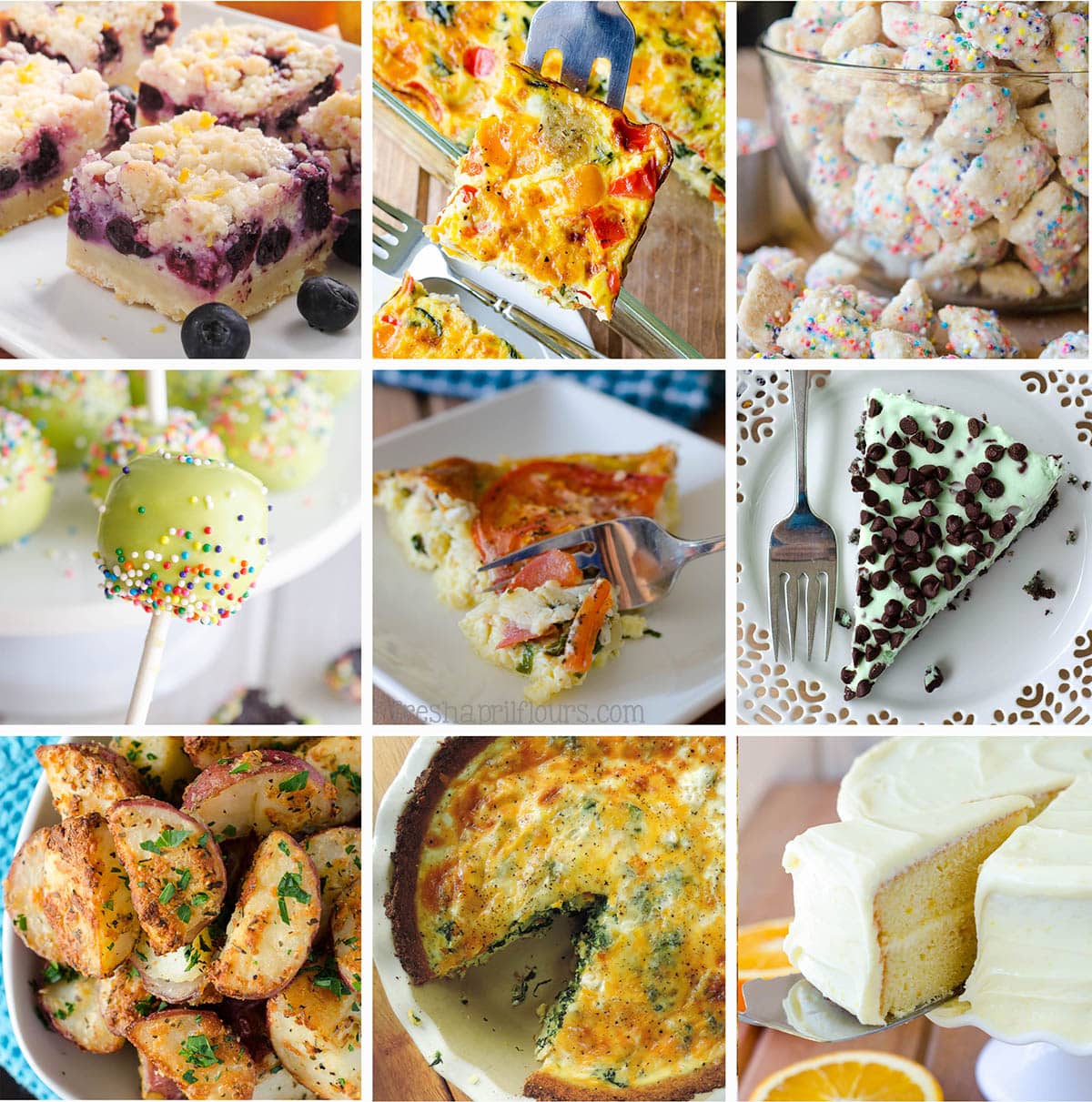 As an Amazon Associate, I earn from qualifying purchases. Read the full disclosure here.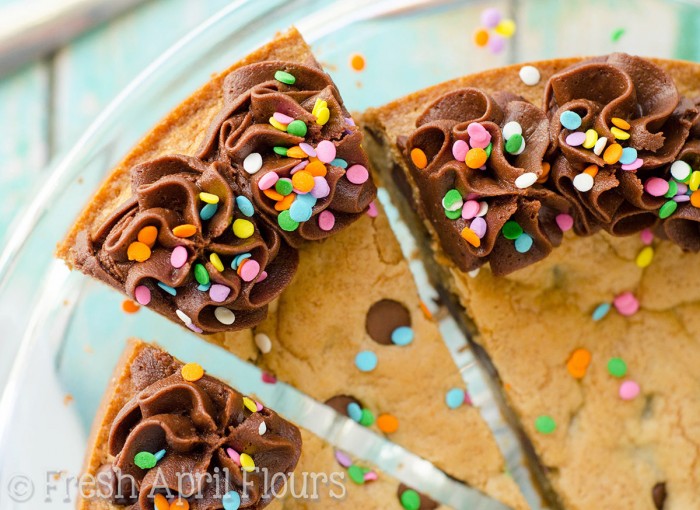 PHEW! What a year! It's been an absolute whirlwind for me personally and professionally. I think I jammed as much into a year as I could, so I'm hoping 2017, while still exciting, has a little less craziness attached to it.
This year, FAF got almost 1,000,000 pageviews. GUYS. That is amazing to me. I know it could be more in the grand scheme of a blog, but I also know that my first year of blogging saw barely a fraction of that. I have only all of you to thank for that, so thanks. From the bottom of my stand mixer.
Now, onto the top 10 of 2016.
This list was generated from Google Analytics, and I was sort of surprised by a few of them, especially considering 4 of them were posted this year, one of them just a few months ago. If I would have gone off of what I thought made the top 10, a few of these would be missing!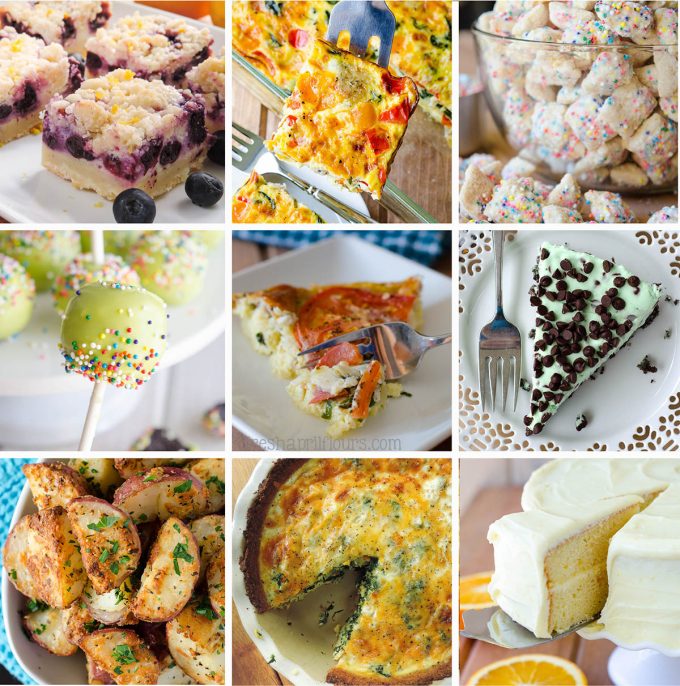 #10 No Bake Mint Chocolate Chip Pie
A personal favorite that I turned into a Christmas pie as well! No bake is so great because you can save all that oven space for the important main dish!
#9 Cake Batter Puppy Chow
The heart and soul of my cookbook, this puppy chow is the one that started it all. Plus: SPRINKLES!
#8 Make Ahead Meal: Breakfast Casserole
This is one that surprised me considering I only posted it this summer! This breakfast casserole saw the inside of so many of your ovens this year, and I am so glad! It's a personal favorite and I've made it so many times in the last few months.
#7 Cheesy Vegetable Quiche with Cauliflower Crust
A super oldie but goodie, this gluten free quiche will have you forgetting there's no gluten in the crust.
#6 Chocolate Chip Cookie Cake with Chocolate Fudge Frosting
I made this chocolate chip cookie cake in celebration of my 30th birthday in 2015, and it has proved to be the perfect cake for celebrating really any occasion.
#5 Orange Creamsicle Layer Cake
Another recipe that is near and dear to my heart because ORANGE is one of my favorite flavors for anything. This orange creamsicle cake was the star of the dessert show for our Easter celebration this year, and I've made it a few times since for other celebrations.
#4 Cake Pops 101
This tutorial for cake pops took me so long to put together, but it was so worth it since I constantly get comments on it about how easy it is to follow and how helpful the pictures are. Cake pops used to be my speciality, but now YOU can be the pro with the help of this thorough post.
#3 Roasted Herbed Red Potatoes
This was also a centerpiece at our Easter celebration this year, and I cannot believe it scooted itself up to the top 3 of this year. Roasted potatoes. POTATOES. You guys are tater crazy!
#2 Blueberry Lemon Pie Bars
These bars have been in the number 1 spot for the last 2 years of my blogging, so it doesn't surprise me that it's near the top…
#1 Crustless Caprese Quiche
…but I can't believe THIS is what beat it out. This quiche was something I threw together one day and decided to take pictures of. We had leftover basil that needed to be used. Huh. How about that. Long live crustless quiche!
Some of my personal favorites that made the top 25:
•Lemon Crinkle Cookies
•Mini Cookies & Cream Cupcakes (pictured below)
•Cappuccino Cookies
•Pumpkin Spice Coffee Creamer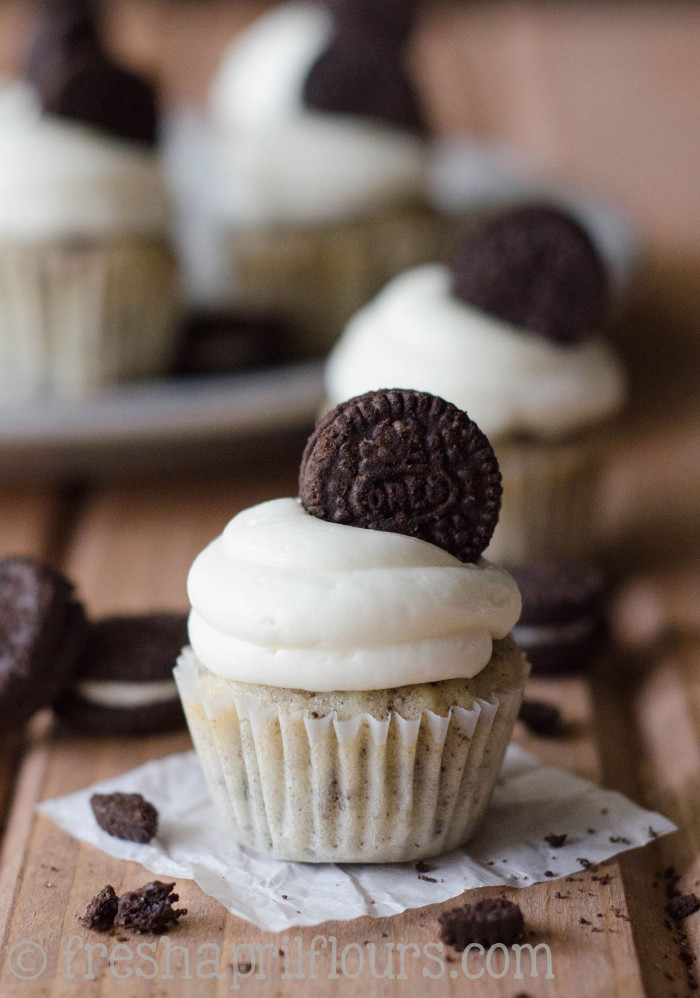 I apologize that I don't have a recipe fails post for 2016, but the truth of the matter is, I really didn't fail as much as I have in the past (see 2014 and 2015 for examples). I think that's because this little guy made it so I wasn't in the kitchen as often as I have been previously. Also, I did get really good at doing things with 1 arm, so maybe becoming a mom has been good for me in many aspects of life?! Let's go with that.
Thank you, again, for another wonderful year. I'll see you in 2017!