As an Amazon Associate, I earn from qualifying purchases. Read the full disclosure here.
Yesterday, I told you all about the most popular recipes from FAF for 2015. It was a joyous celebration, remembering all of the happy times on my blog, all the wonderful things that came out of your kitchens, graced your tastebuds, and made your friends smile. I love bringing you all my best recipes, but I'll tell you what…
Not all of them start out great from the beginning. In fact, most of them take a time or two until I get it just right.
Since this was my first full year of blogging, I had way more fails this year than last. In fact, I had to cut some out. Yeah. Bad.
I would say that the majority of the time, my recipes are still edible. They're just not all that pretty or perfect or shareable. But some… Ohhhh, some of the things on this list were just… Awful. I have quite a doozy on this list, and I've saved it for very last.
I made a resolution at the end of 2014 to take more pictures of my fails. So, friends… Prepare thine eyes.
Here we go! The best of the worst. Or something like that.
CRANBERRY GINGERBREAD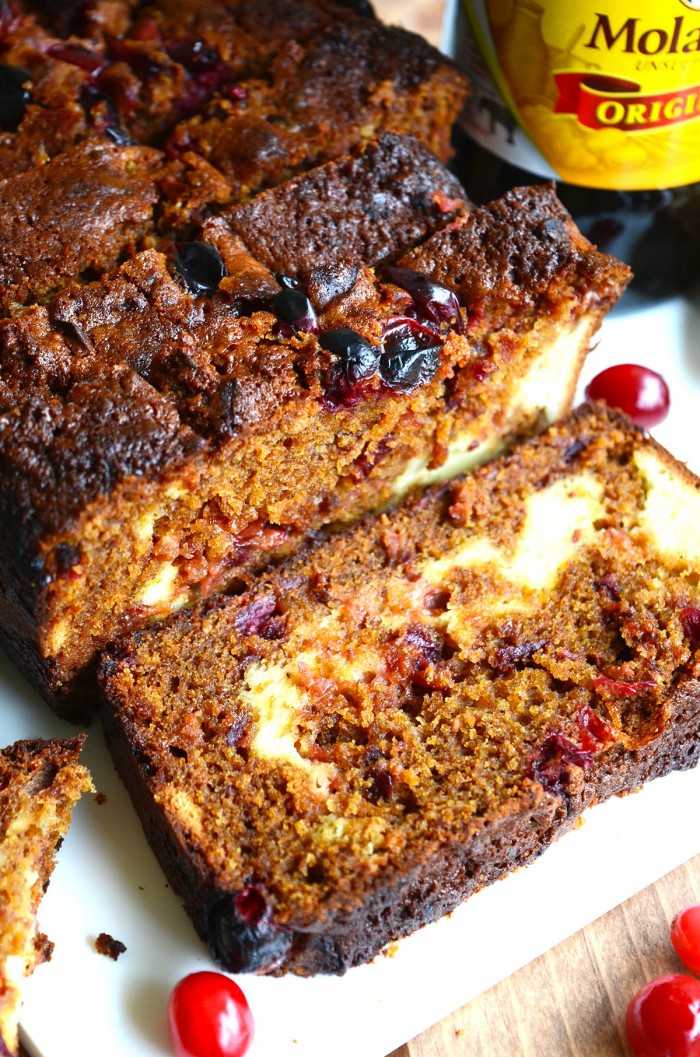 I mentioned in my recipe post for this bread that it took me a ton of tries to get it right… And although this was technically a 2014 fail, it sort of spilled over to 2015 when I just kept not getting it right even into early January when I needed to use up my cranberries.
I tried so hard to make a cream cheese swirl in this bread, but it just wasn't working out. The pan was too full, and it just kept spilling over the sides.
And then the top burned a lot (if you look closely, you can totally see that– I tried to distract you with pretty crannies).
I think I made it 2 or 3 times with the cream cheese filling before I decided to nix it, but then the bread was still all goopy and too much for the pan and still burned a lot on the top. Thank goodness for trying again this year, because that bread turned out fantastically.
17th time is a charm!
LEMON POPPYSEED BREAD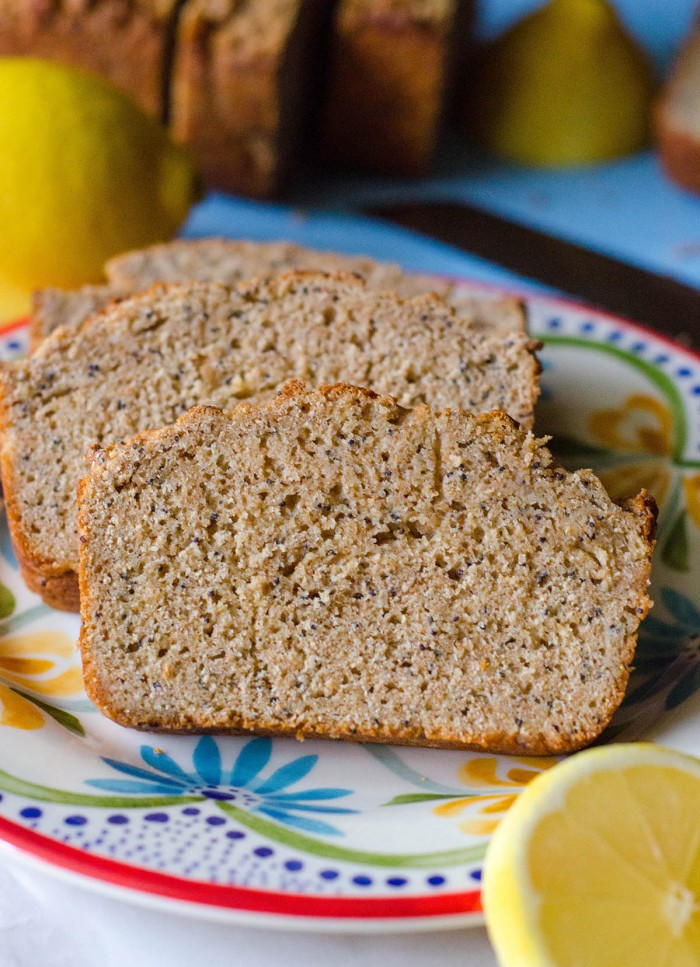 It's funny… I made this bread a ton when we first moved in together almost 4 years ago. But for some reason, I tried to make it even healthier than it already was, and it just got completely ruined.
Don't let the pretty picture fool you– this bread was like eating lemony sand. I need to just stick to the original. Someday I will bring it to you! Until then… Lemon poppyseed success.
CORNBREAD, TAKE 1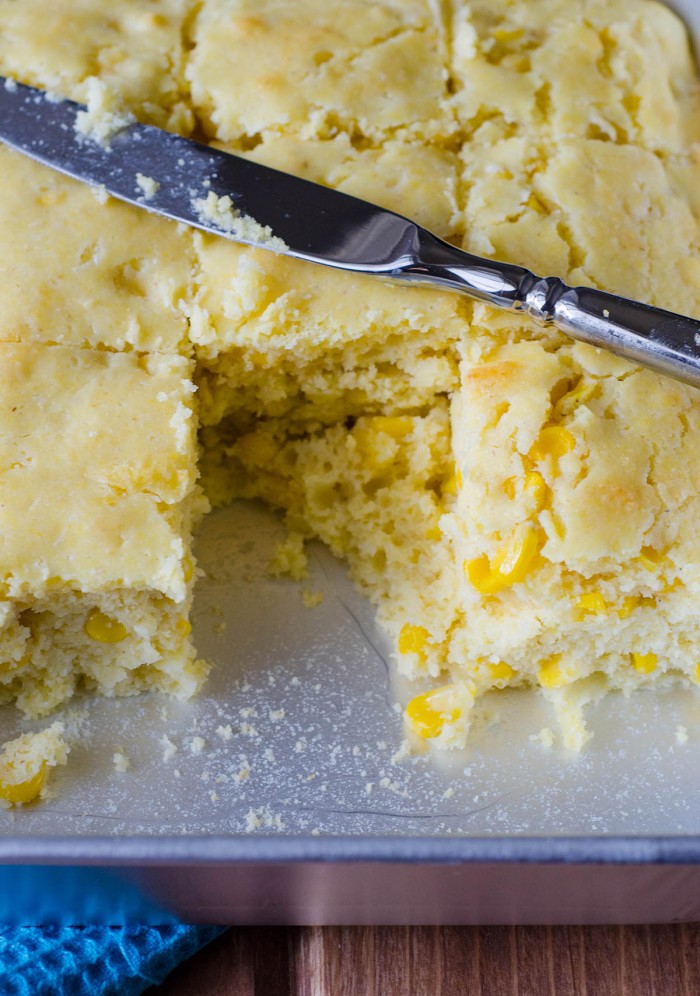 Speaking of trying to keep things healthy… This cornbread was just a complete disaster.
My MIL has an incredible cornbread recipe that she passed down to me when Matt and I got married, and it is to dieeeeee for. But it uses about 73 sticks of butter. So… I tried to make it less buttery. And it was disgusting.
We didn't even eat a bite of this.
It was super underdone on the inside, but the outside was getting crispy and crumbly. It was a mess. Straight into the trash. I made it to go along side my amazing buffalo chicken chili. Too bad. Just the chili for us, please!
CORNBREAD, TAKE 2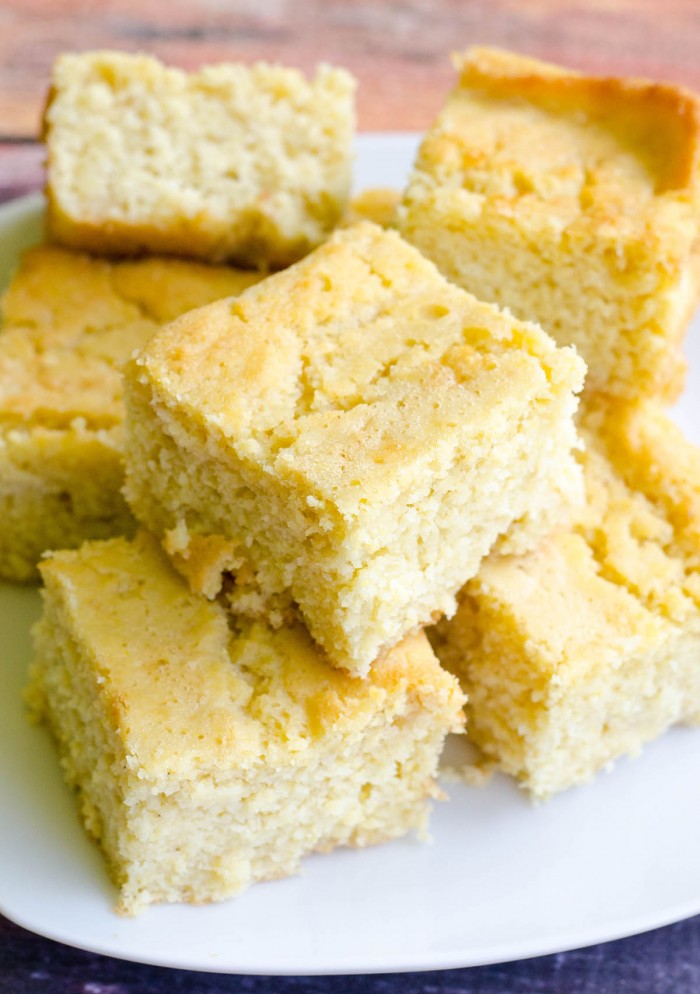 Yep, just as terrible, but in a different way. They were so moist that they were basically wet.
But I made cinnamon honey butter to spread on it, and that? Amazeballs. But the pictures for that turned out terribly (thanks to some yellowish tinge to our living room that day?!) and I didn't have anything else to spread it on.
Ugh. Whatever. Someday for that one, too!
HEALTHY BLUEBERRY MUFFIN FOR 1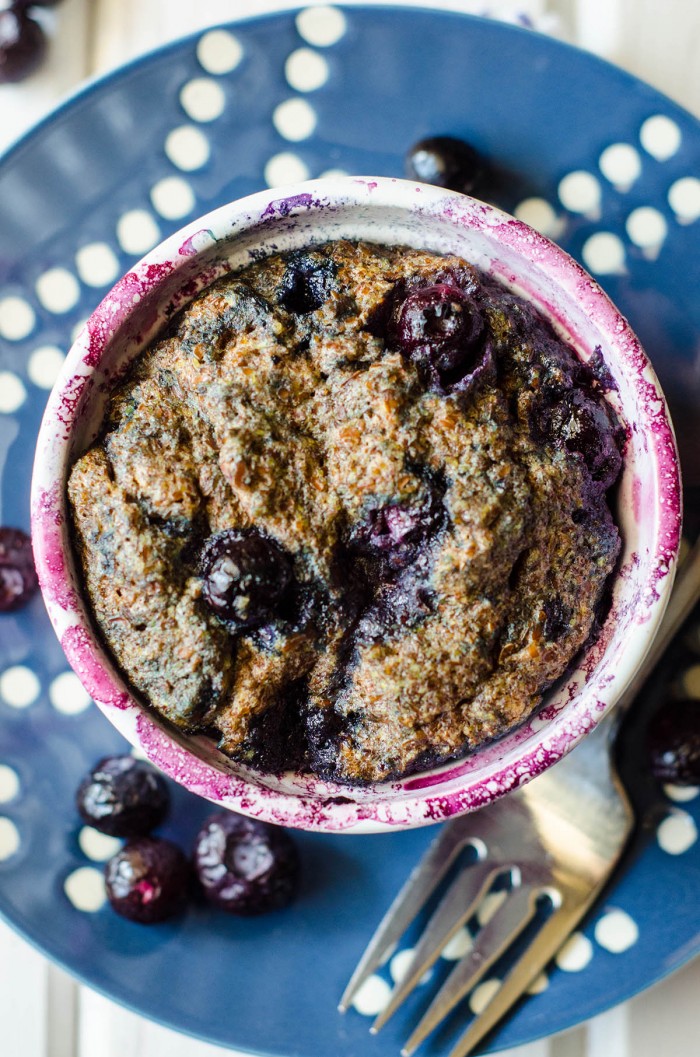 Another recipe that I've made a ton of times, but when I decided to make it all pretty and photograph it, I realized just how not pretty and not so great for the blog it is.
I developed this recipe when I started watching my carbs closely. It's made with flaxseed, honey, olive oil, and other good-for-you ingredients. But it was not blog worthy. And in order to make the center done the whole way, the top winds up looking so ugly.
But it does look semi-pretty in that ramekin, right?! #brightside
FLOURLESS PEANUT BUTTER CHOCOLATE CHIP CAKES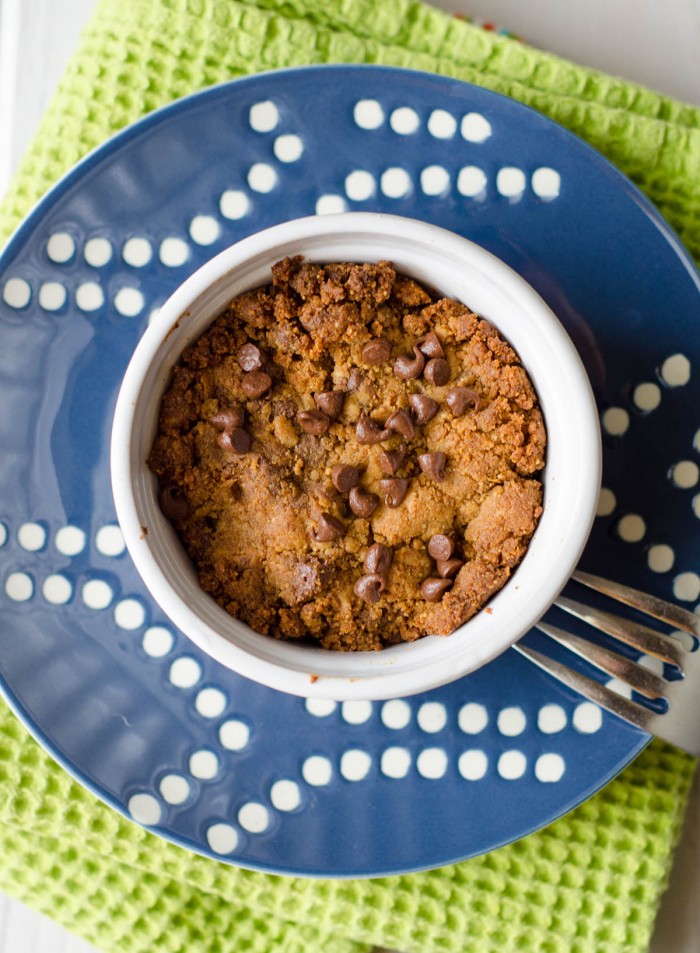 They looked pretty at first, but…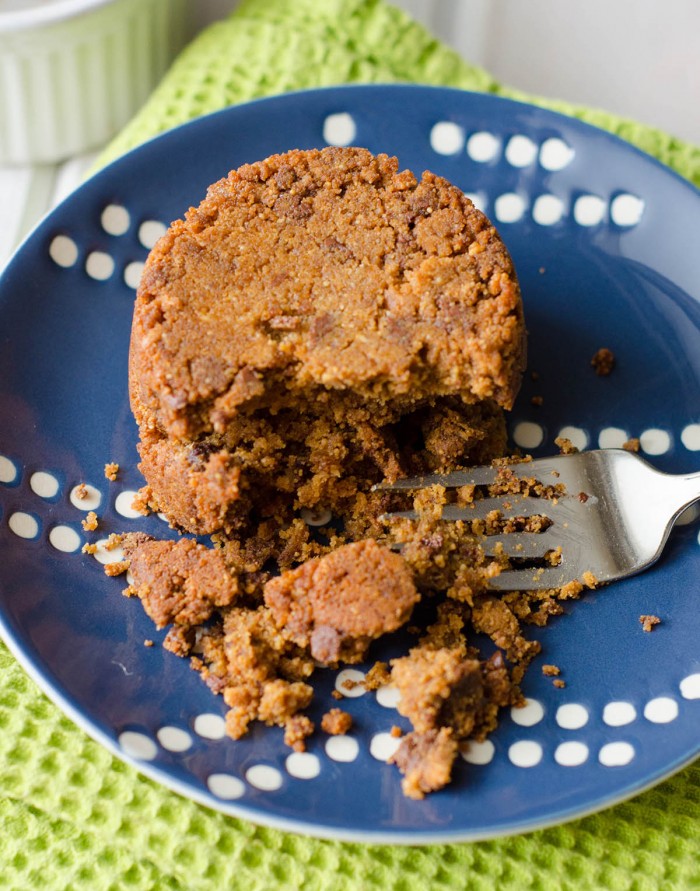 …what a crumbly mess. Just… Stop. I made these crunchy peanut butter cookies to make me feel better after such a terrible fail. I felt a little bit better. And can you tell I just really wanted a ramekin on that polka dotted blue plate?! I finally stopped here with molten chocolate chip cake for oen.
SNICKERS PUPPY CHOW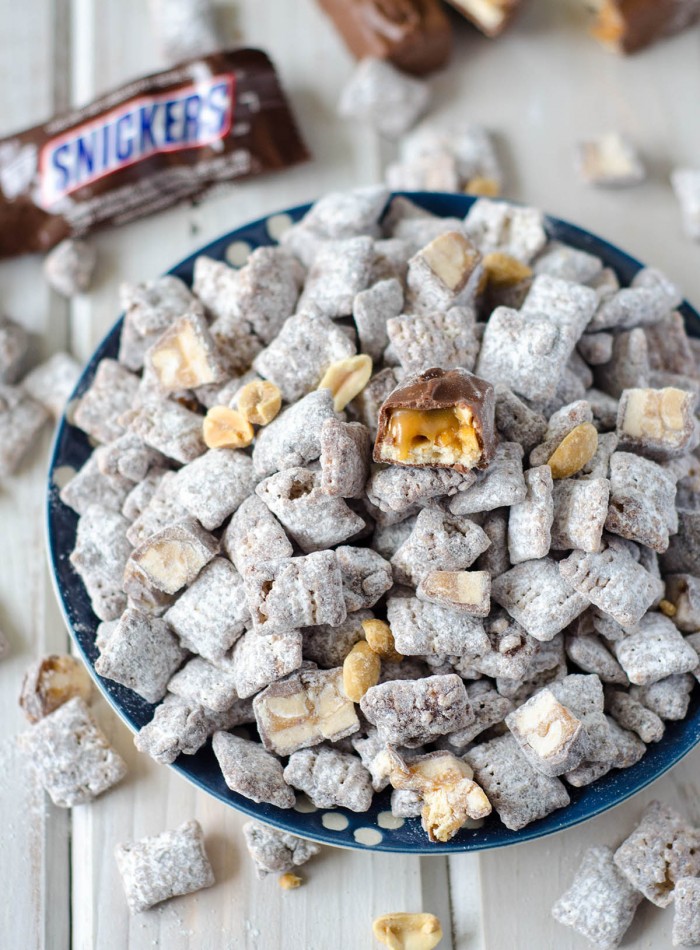 Sounds great, right? It tasted wonderful… For about 15 minutes. But I used jarred caramel sauce and it just made all of the puppy chow super soggy. It was so gross. My taste testers still ate all of it, but I decided to leave this one out of the cookbook…
CURRY CASHEWS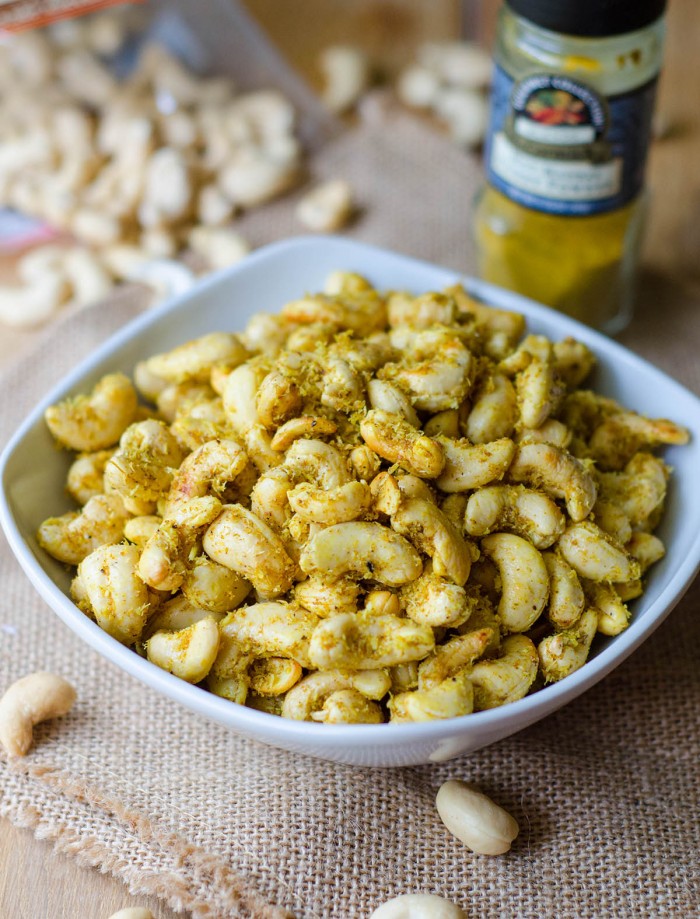 Another one of those things that looks good but just wasn't. No flavor! Just spice! Blech. Good thing my second attempt went much better than this.
BLUEBERRY BUTTERCREAM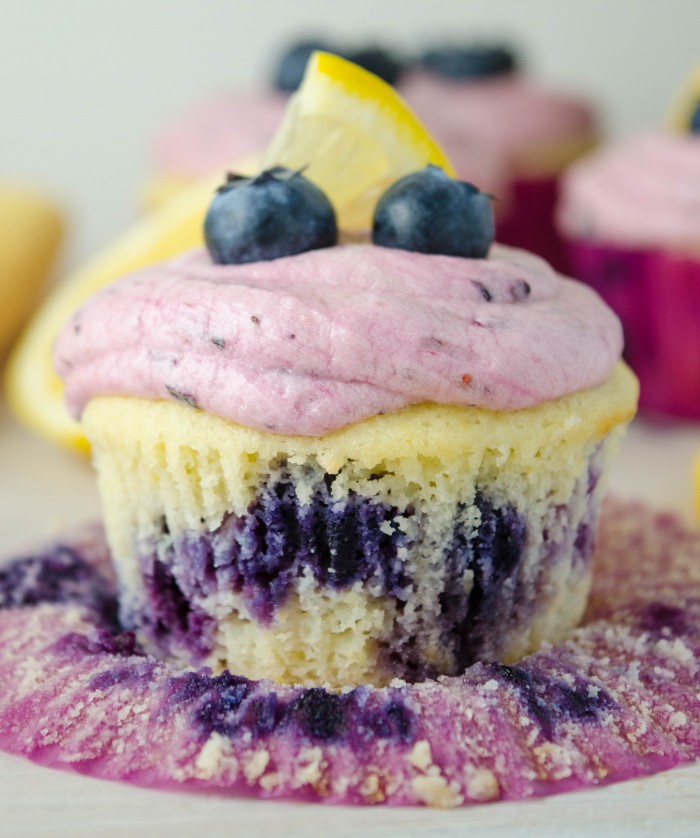 I made these cupcakes for my BIL's wedding and decided a few weeks before the wedding to make sure my recipe was perfect. I thought it would be a great idea to double duty with a blog recipe, but instead of doing my usual vanilla buttercream,
I thought it would be delicious to use a blueberry buttercream.
Holy moly, did these taste amazing.
But the longer my cuppies sat during their photoshoot, the more I noticed the buttercream was drooping. And drooping some more. And eventually, it totally slid off the top of the cupcake. UGHHHHHH. But next time… Freeze dried blueberries or something. Because those cupcakes?! Sooooo good (here are the blueberry lemon cupcakes with lemon buttercream!).
The frosting… Not so much. Well, good for the tastebuds, but not for practical cupcake decorating.
CHOCOLATE DONUTS WITH COFFEE GLAZE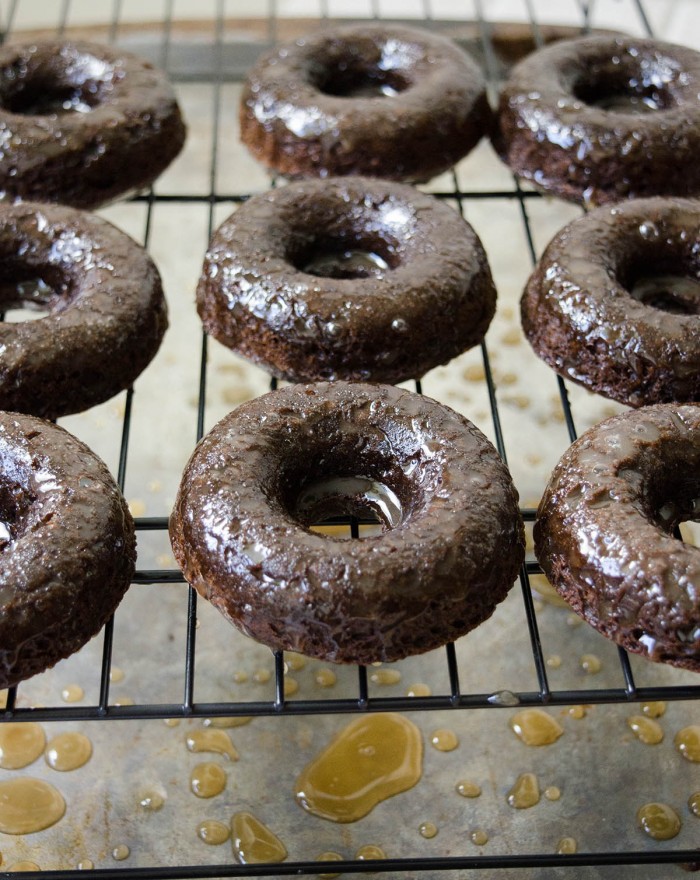 So tasty, but all that drippy glaze? Yeah. Nothing like what my simple vanilla glaze should be. There should not be more glaze on the drip catcher than the actual donut. I was not happy with this! Perhaps I will try again, because the donuts themselves were perfect!
FUNFETTI BISCOTTI, TAKE 1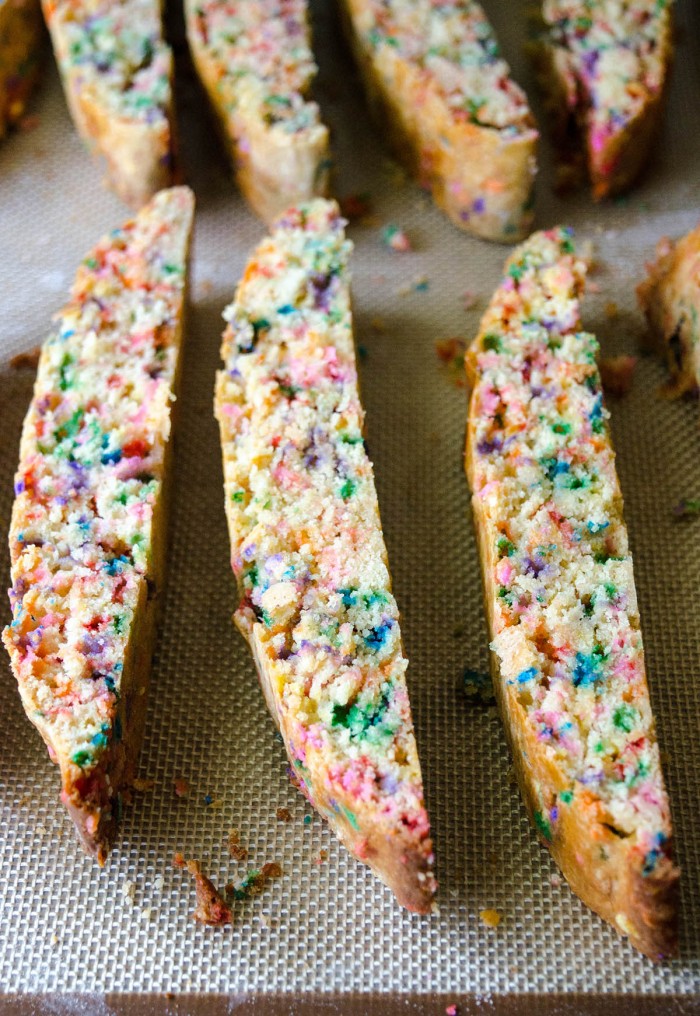 These may look perfect, but they were not. They fell apart so easily, and when I took them into work, they were basically a pile of chunks of biscotti. This picture is deceiving, as I snapped it before I tried to move them. Thank goodness take 2 was perfection.
S'MORES GRANOLA BARS, TAKE 1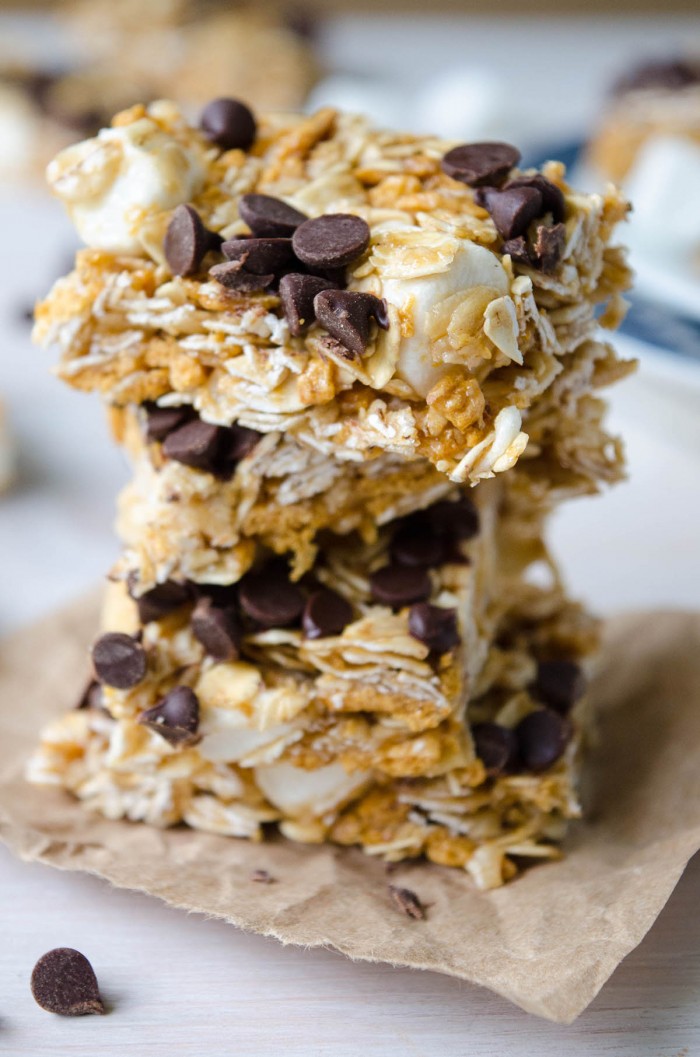 SO DELICIOUS. But super floppy. They actually started to sag as I was snapping photos. Blueberry buttercream's BFF.
S'MORES GRANOLA BARS, TAKE 2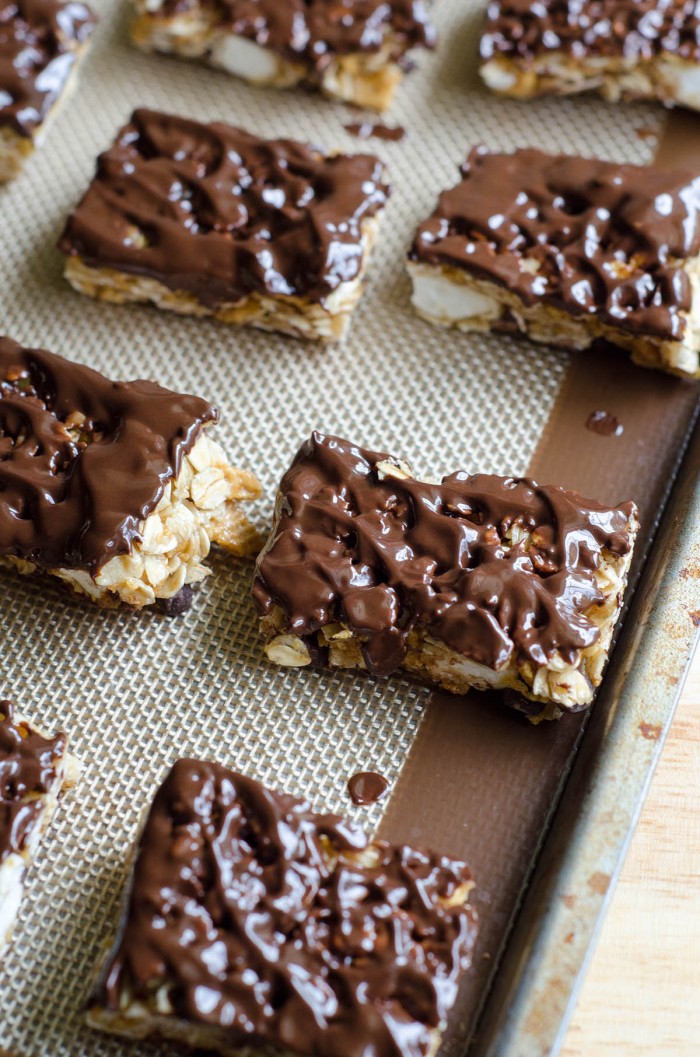 Tried so solve the floppy granola bar problem with some chocolate. Nope. Just made them even heavier and extra floppy. In fact, they fell apart completely when you held them up. But hey… They tasted great! More #brightside business here.
PINEAPPLE UPSIDE DOWN RAMEKINS, TAKE 1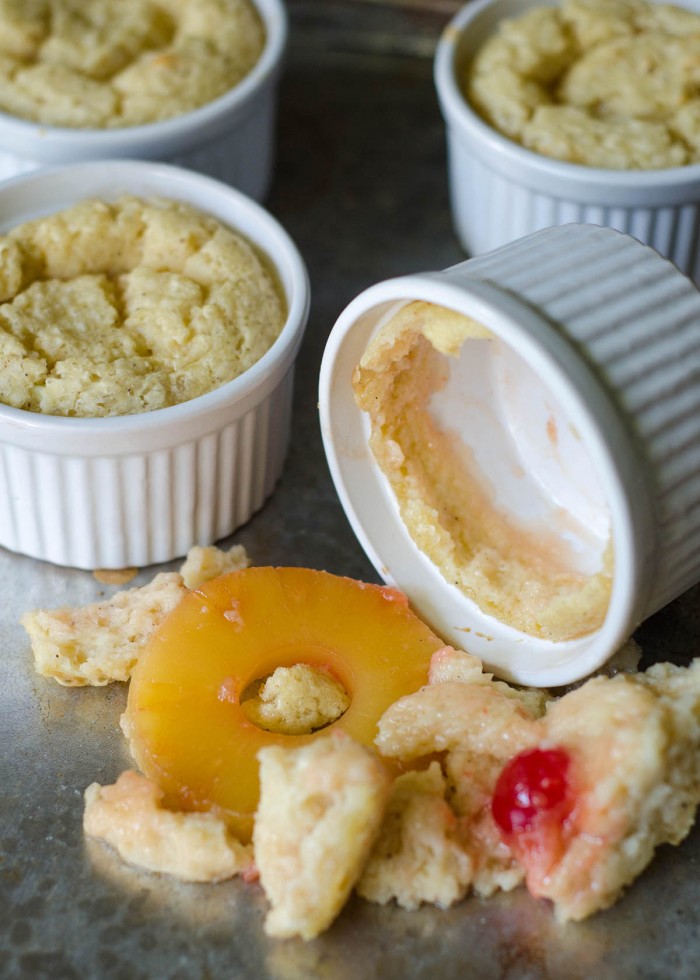 I whipped up this recipe one summer afternoon, poured it into the ramekins, then realized I completely forgot baking soda. But they were totally already in the oven.
Awesome.
THEN, I decided to try again, adding the baking soda, but realized I completely forgot sugar.
REALLY?!
So I scraped everything out, added the sugar, and hoped for the best. Lucky for me, that worked out just fine, and I was able to bring you beautiful upside down cakes. But not before I snapped a picture of my lovely fail!
POACHED EGG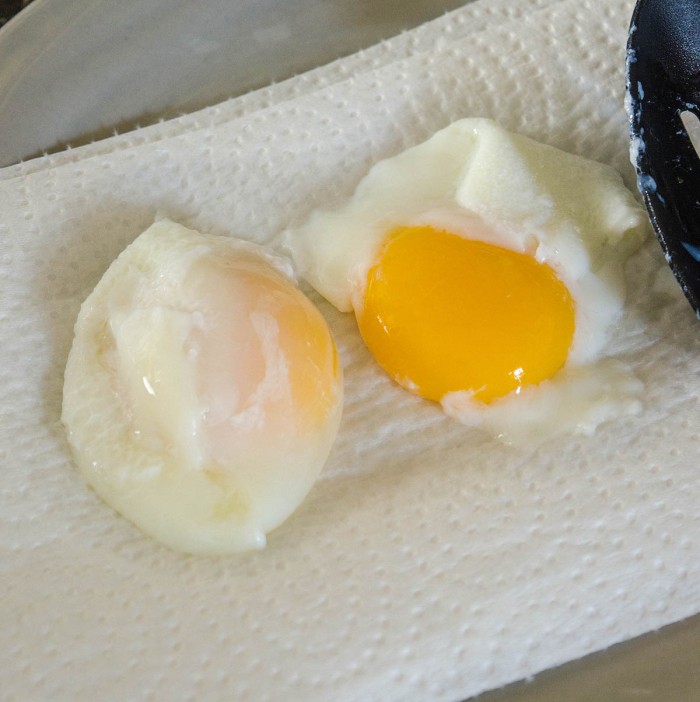 When you know how to do something but decide to take pictures and a video of it, sometimes your nerves/expectations get the better of you and you wind up with ugly poached eggs. See?
I'm not perfect, even when the poached eggs I photograph are perfect. Yes, I'm super proud of those pictures. Probably one of my favorite photo shoots ever!
CHOCOLATE CHIP ZUCCHINI BREAD, TAKE 1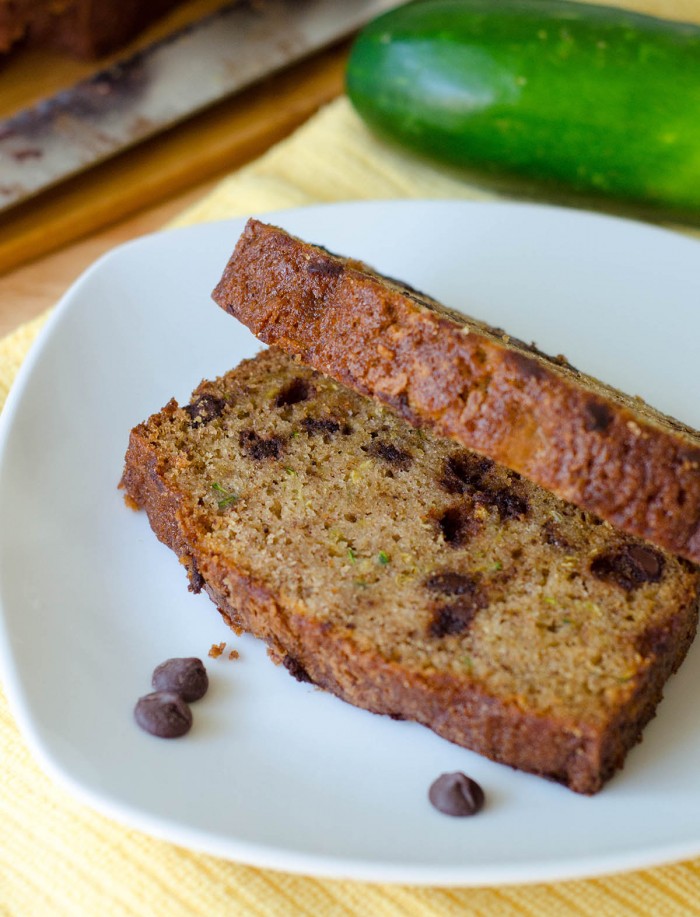 My beloved chocolate chip zucchini bread? The first time I made it for the blog was not great. All of my chocolate chips sunk to the bottom. Womp womp.
After a bit of adjusting of my recipe, those little chippies hung out perfectly spaced out in the bread like they were supposed to. Good news: the first batch still tasted great. And yes, we ate all of it. Quickly.
BANANAS FOSTER BREAD PUDDING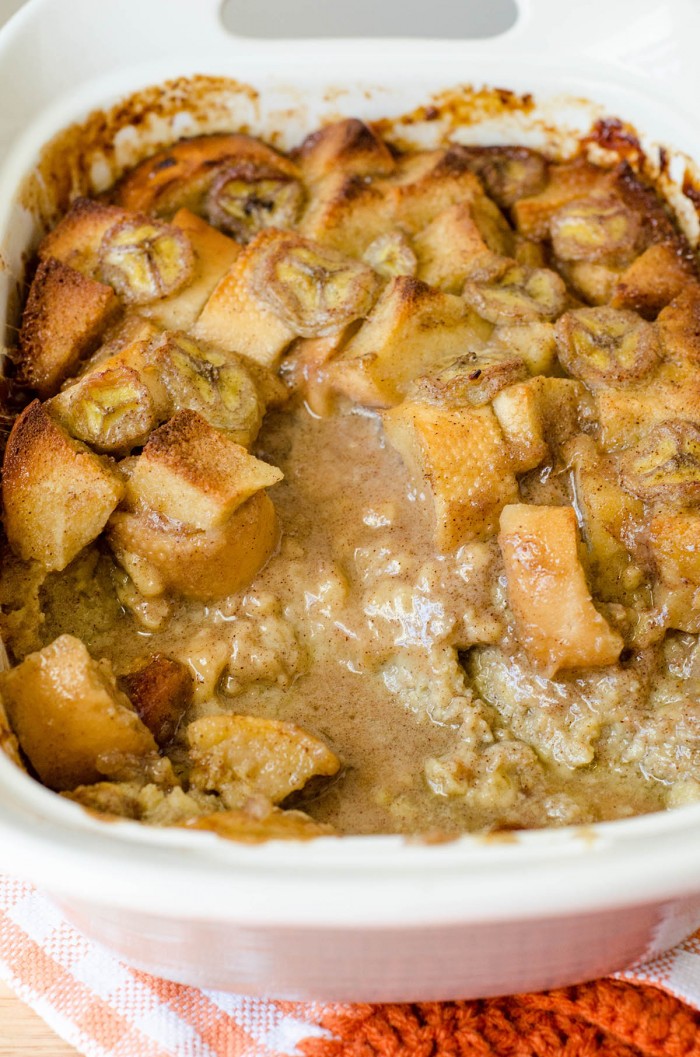 Well, I tried. Really hard. I took so many pictures of every single step.
I worked so hard to time my soaking session perfectly with the light in my kitchen, and the result was just… Gross. I made this right after we got back from our cruise, so yes, it made me cry.
The mix of post holiday let down and failing in my kitchen did not go well. There was one good thing about all of this: the top layer that was not a gross and soggy mess was absolutely delicious.
And yes, I scraped that layer off and took it with us to hang out with our friends that evening. I will try again on this one… It just tasted too good not to try again!!
SWEET POTATO FRIES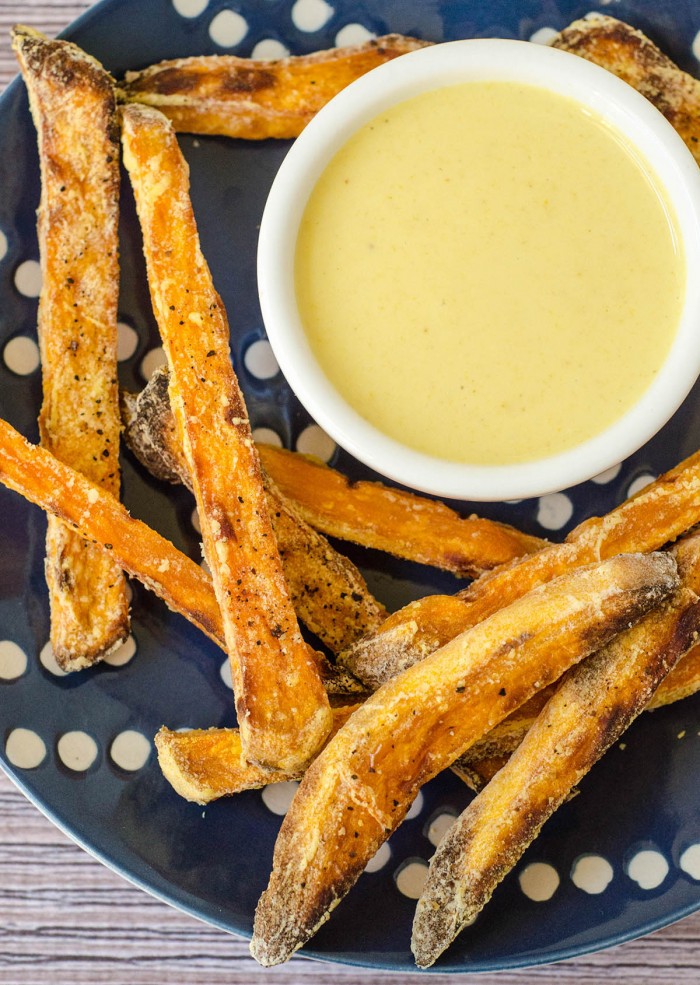 Ok, people… Making crispy sweet potato fries is impossible. Especially at home in an oven. And if you tell me you've made them before, you're lying. Seriously lying.
Let's just all agree that crispy sweet potato fries at home (or ever, really) are impossible. Just stop lying to yourself, world. But homemade honey mustard dipping sauce? Delish.
That will have to make an appearance sometime with something else at some point!
HOMEMADE CHAI LATTE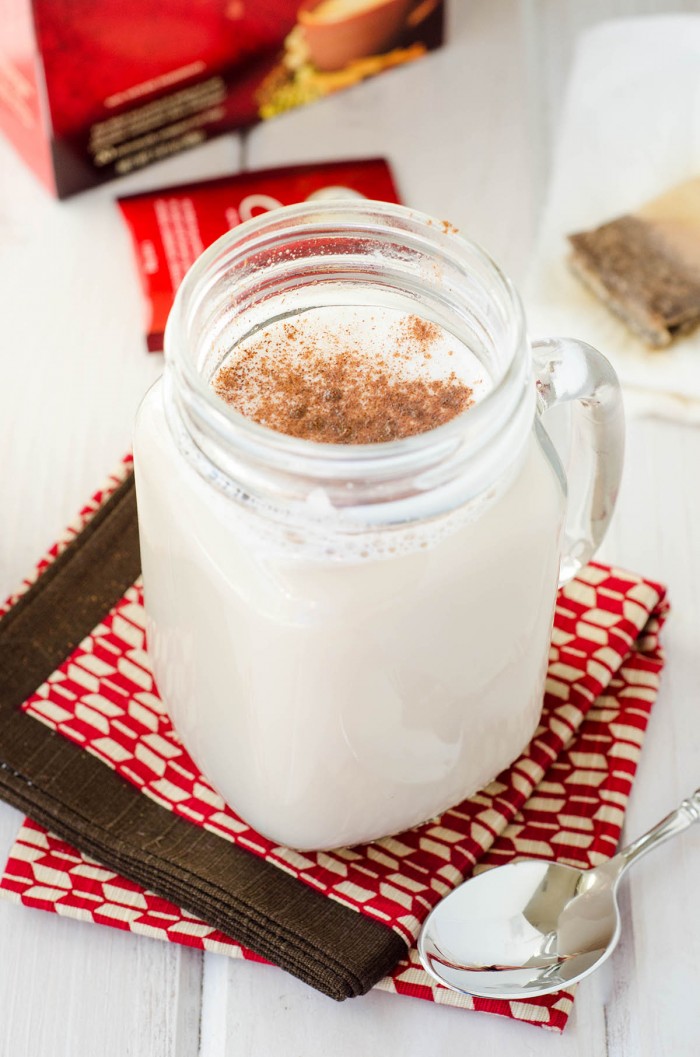 This was not good. Not good at all. It looked pretty! But it was pretty awful. Probably mostly because homemade frothed milk is virtually impossible without a milk frother. I found a great tutorial, but… It lied to me.
I wanted to try again with some tweaks to the tutorial, but then I got pregnant and gave up caffeine for several weeks, and then it was December and no longer relevant to the season.
So… Until I get a real milk frother and am drinking tea again, this recipe will be on the back burner.
Thank goodness for Starbucks.
NONPAREILS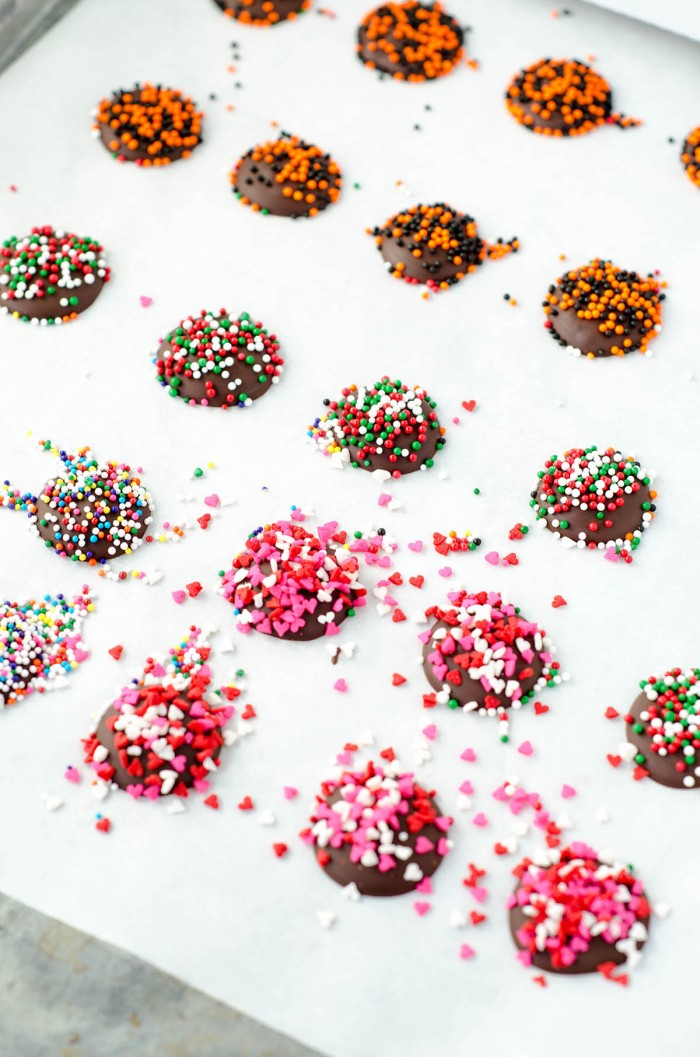 These looked adorable. ADORABLE! But as soon as I picked up the parchment? All the sprinkles fell off. Turns out, I waited too long and my chocolate was basically set before I sprinkled sprinkles all over them.
Yeah… Great idea at the time, but this one needs more thought and a better method next time!
REESE'S PIECES OATMEAL COOKIES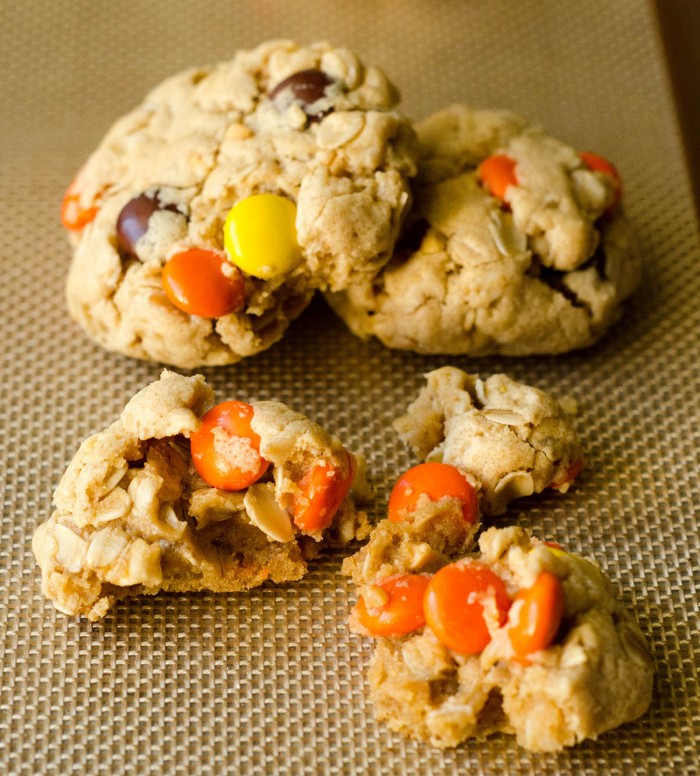 You know how much I love my oatmeal cookies, but these were just bad. I don't know that I had enough butter in my cookies, and they were just a crumbly mess.
After I baked a few of them to test how they would fare in the oven, I decided to smush the rest into a baking pan to make one big cookie to hopefully cut into squares. That was also a mess.
I took it to work anyway, and all of the crumbs disappeared. As did all the spare Reese's Pieces that jumped out of the cookies/squares since there was nothing to hold them in.
Yeah. Big fail. Better luck next time.
PUMPKIN SWIRL BROWNIES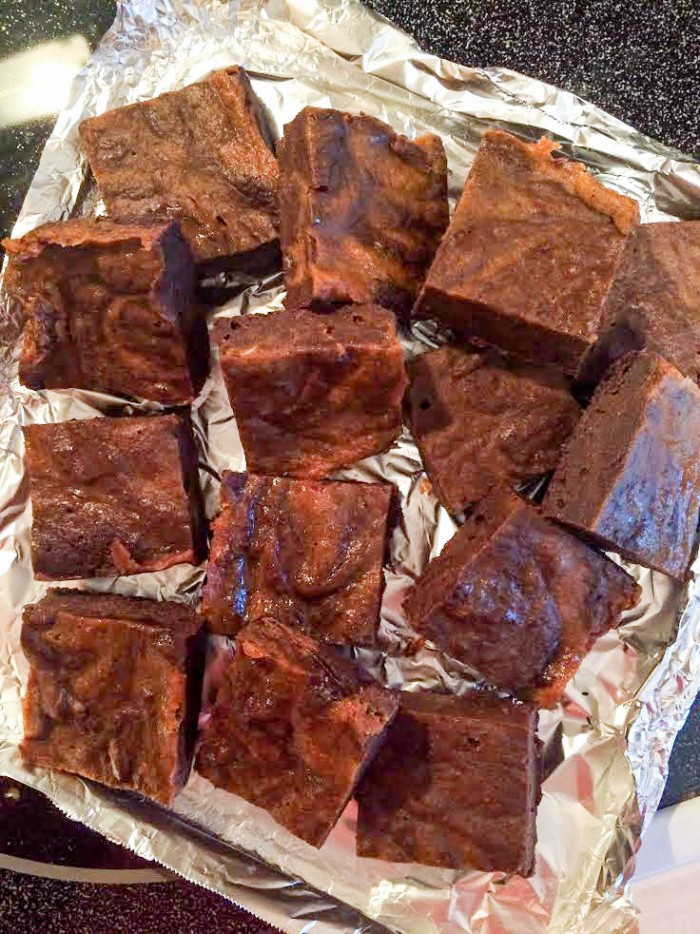 Tasted great, but looked like poop. And the texture was pretty awful. I tried these 3 times. Perhaps we will have another cranberry gingerbread moment next year and I'll have these perfected.
Pumpkin swirl brownies may be happening in my summer time maternity leave. Grocery stores have pumpkin all year round, right?
HOMEMADE NUTELLA
Hmm… Where to begin on this one?
This recipe started out well… Actually, that's a lie. I had to shake the hazelnuts in a large bowl with a lid to remove the skins, and part of the way through my shaking, my lid came off.
So I had hazelnuts everywhere.
I figured this was ok, because we keep our kitchen floor very clean (honestly, you could eat off of it), so I picked them all up and started again. It started going really well after that… My hazelnuts blended beautifully and a finger swipe taste was super tasty.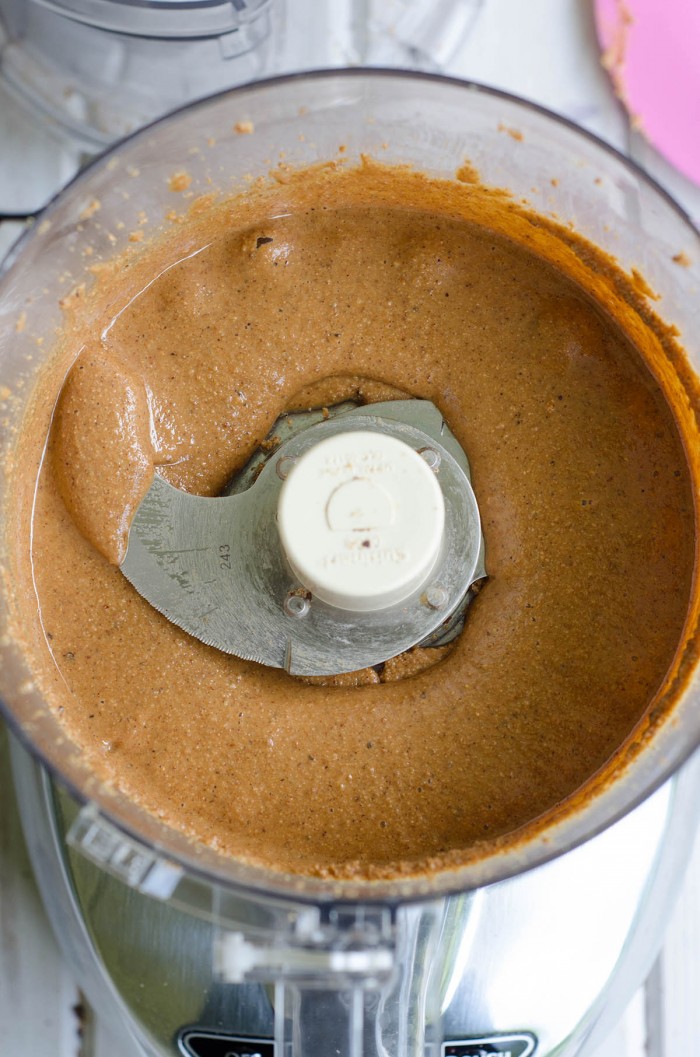 I was excited it was going so great! I added my sugar, cocoa powder, salt, and oil. But instead of using hazelnut oil like my recipe called for, I decided to use another kind of oil because I didn't feel like finding hazelnut oil.
I think I may have used vegetable? I'm not really sure, it's all a blur because after I started my food processor and walked away, I started smelling some burning.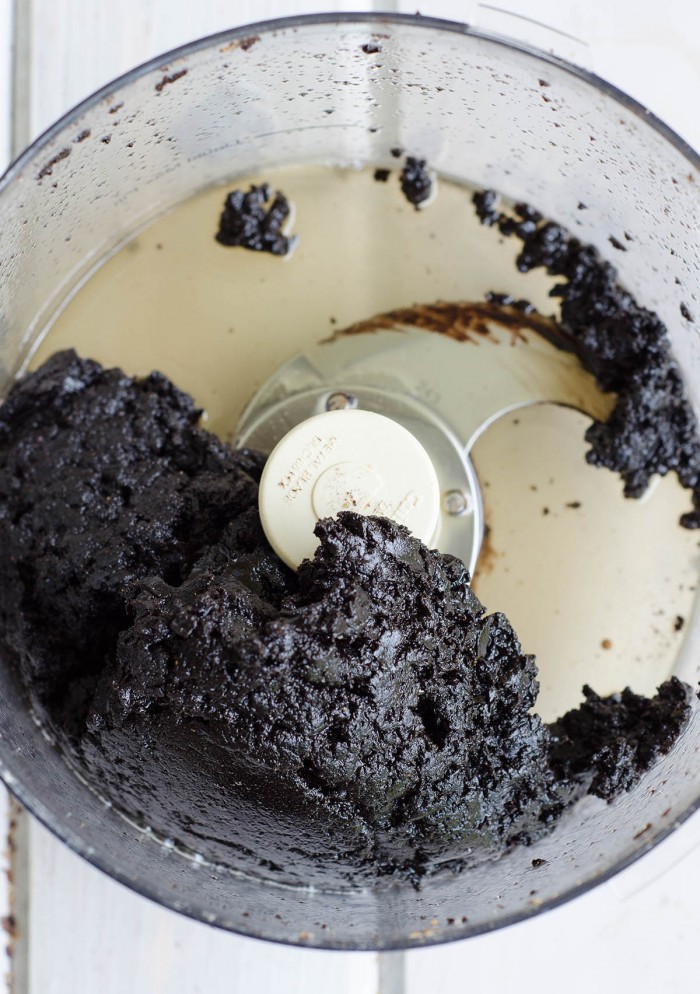 I came back into my kitchen and things had gone downhill super fast. I had a big ball of black crap flying around in my food processor, and all of the oils from the nuts had separated and combined with whatever oil it was that I had added.
The ball of black crap was flinging around in the oil, making a disgusting squishy noise and smelling really not good. I opened it up, tons of steam came out, and so did a really not wonderful smell of toasted nuts and burned… Something. This was bad. Sooooo bad. We didn't save this at all, because after one taste test, well… We decided the best place for it was the trash.
We laughed about this one a lot. In fact, I'm laughing all over again remember how much of a disaster it was. Moral of the story: if your nuts go flying from the beginning, chances are the recipe is on its way to failure.
So there we have it, folks. I am not perfect, and I never claim to be. While I do produce a lot of beautiful and wonderful baked goods, I also produce a lot of crap. I hope this not only makes you feel better about your own fails, but shows you how much love and time I put into bringing you the best of the best.
Thank you, as always, for reading, for baking, and for sharing. Here's to a prosperous 2016 and maybe a few less fails. Or not… Because then how would I make this great post at the end of the year??
What was your biggest baking fail in 2015?