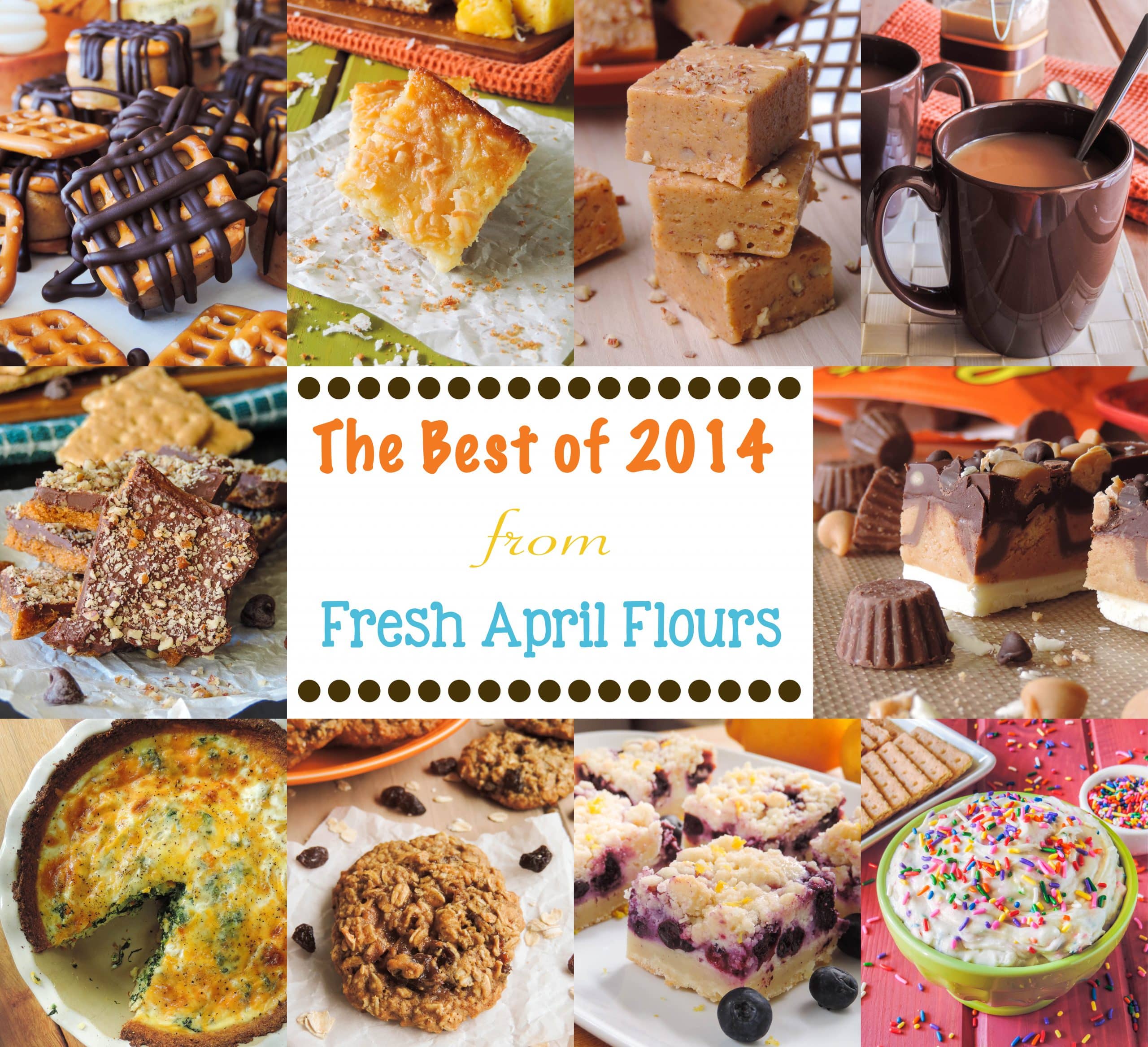 As an Amazon Associate, I earn from qualifying purchases. Read the full disclosure here.
YOU GUYS! This year has been absolutely incredible for my blog! I posted my very first recipe (don't look too hard, my photography skills have gotten much better!) on April 13, and my blog got about 400 views that entire month. 400. I'm doing that just about daily now with monthly views hovering around an average of about 12,000 total. Umm, some quick math? That's 30x more views per month, and every month that number grows.
That is all 110% thanks to you. Each and every single one of you who reads my posts, shares my recipes, Pins my photos, or puts my recipes into action in the kitchen. I am blown away every day by the number of people I have interacting on my social media platforms from all over the world, and the number of places I've been featured. There are some big name food bloggers out there. Hundreds. Thousands, really. And you choose to come to mine? Even if you visit those big namers as well… You still come here. And that means the world to me!
All of that being said, I wanted to do a recap of Fresh April Flours' most popular recipes. Depending on when you started visiting my blog, whether or not you come on a regular basis, and whether or not you follow my IG, FB, or Pinterest, you may have even missed some of these popular recipes! Do you think you know what the most popular recipe is? It might surprise you…
So, without further ado… I bring you The Best of 2014!
#10 Pina Colada Bars
A cocktail in the form of a bright, boozy, bar dessert!
#9 Chewy Oatmeal Raisin Cookies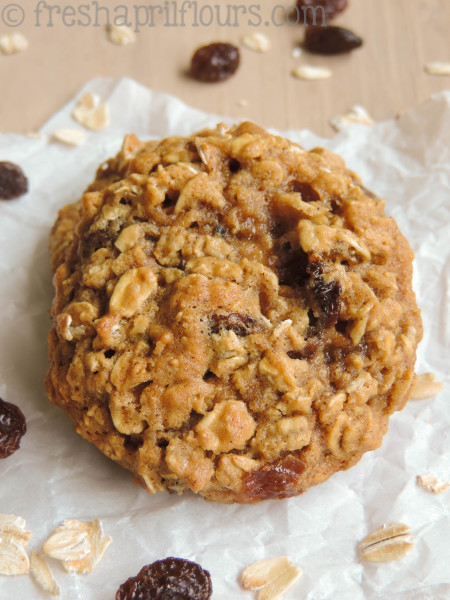 My favorite dessert ever, plus, it was posted on my birthday. Double love!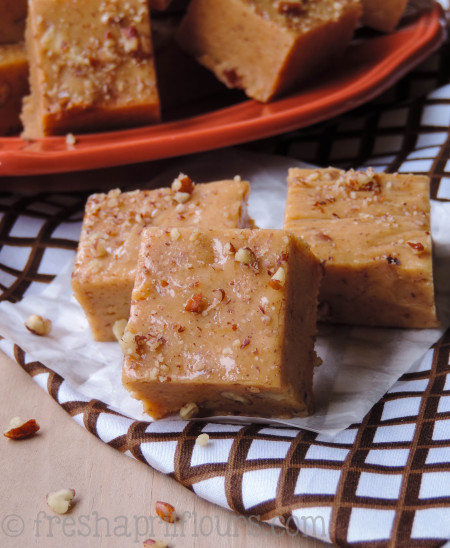 Does this one really need an intro? This fudge is probably one of my favorite recipes ever ever ever.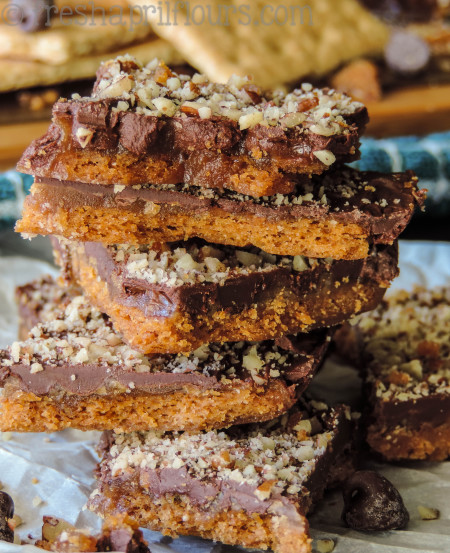 This guy screeched into the top 10, beating out these beauties at the last second. It absolutely flew past those other 3 recipes, probably because they make a great addition to homemade gifts and cookie trays!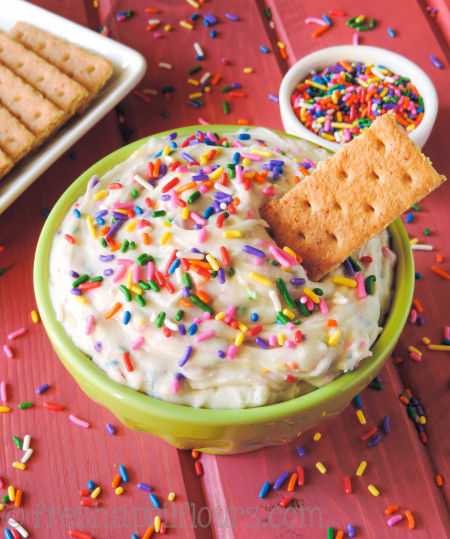 Cake batter in spreadable and dippable form… I mean… Does it get better than that? Hardly.
#5 Pumpkin Peanut Butter Pretzel Bites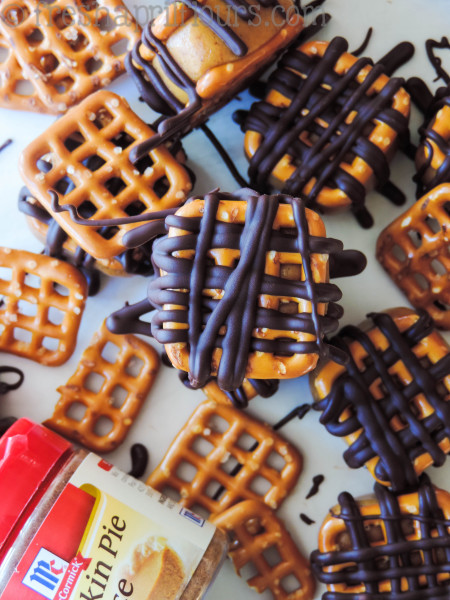 This was a flavor combination I wasn't sure of… But as soon as I took my first bite, I knew I was onto something great. And you all agreed!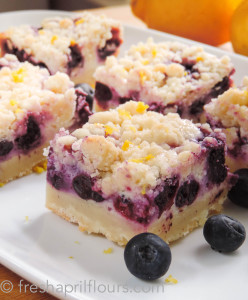 A summer favorite that grew popular seriously overnight thanks to foodgawker.
#3 Triple Chocolate Peanut Butter Bites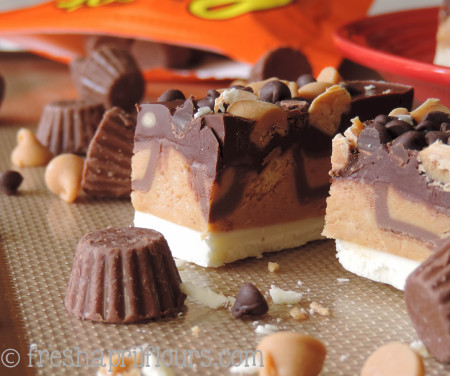 Chocolate and peanut butter, 3 times? I mean… It's no surprise this one is a reader favorite! It's also my most pinned pin on Pinterest (8K as of writing this post)!
#2 Pumpkin Spice Coffee Creamer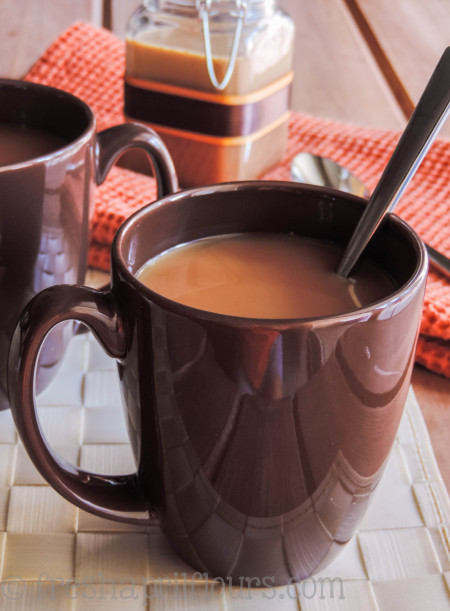 Y'all went cray over this one (shocker) and it's only been living here for 3 months.
#1 Cheesy Vegetable Quiche with Cauliflower Crust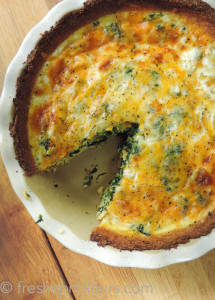 This quiche. Ohhhh, THIS QUICHE! I remember exactly where I was when I got the email from a woman at Huffington Post about featuring my recipe in an article about using cauliflower as a substitute for just about anything. I was in CVS waiting for the pharmacy tech to retrieve my prescription, and when she came back to me, I was practically speechless. I actually stood in the middle of one of the aisles Googling this woman's Twitter handle and trying to see if she was legit. When I realized everything checked out, I gave her the ok (pretending I was cool as a cucumber but I texted Matt and my mom IMMEDIATELY with things like "omg" and "wtf" and "AHHHHH!"). I was expecting to be featured eventually, but when I logged into my stats the very next day at work, I had something like 700 views before 8am. I almost you-kn0w-whatted in my pants. That day, it got 4,500 views! And it still gets visits daily. Sorrynotsorry to the people who come to by blog from HuffPost hoping for healthy recipes and find mostly non-diet desserts. It's all about balance… Or something.
So there you have it. My best. And tomorrow… You'll find out my worst. But not in the way you think you will… Stay tuned!
Have you tried any of these recipes? Which one is your favorite?