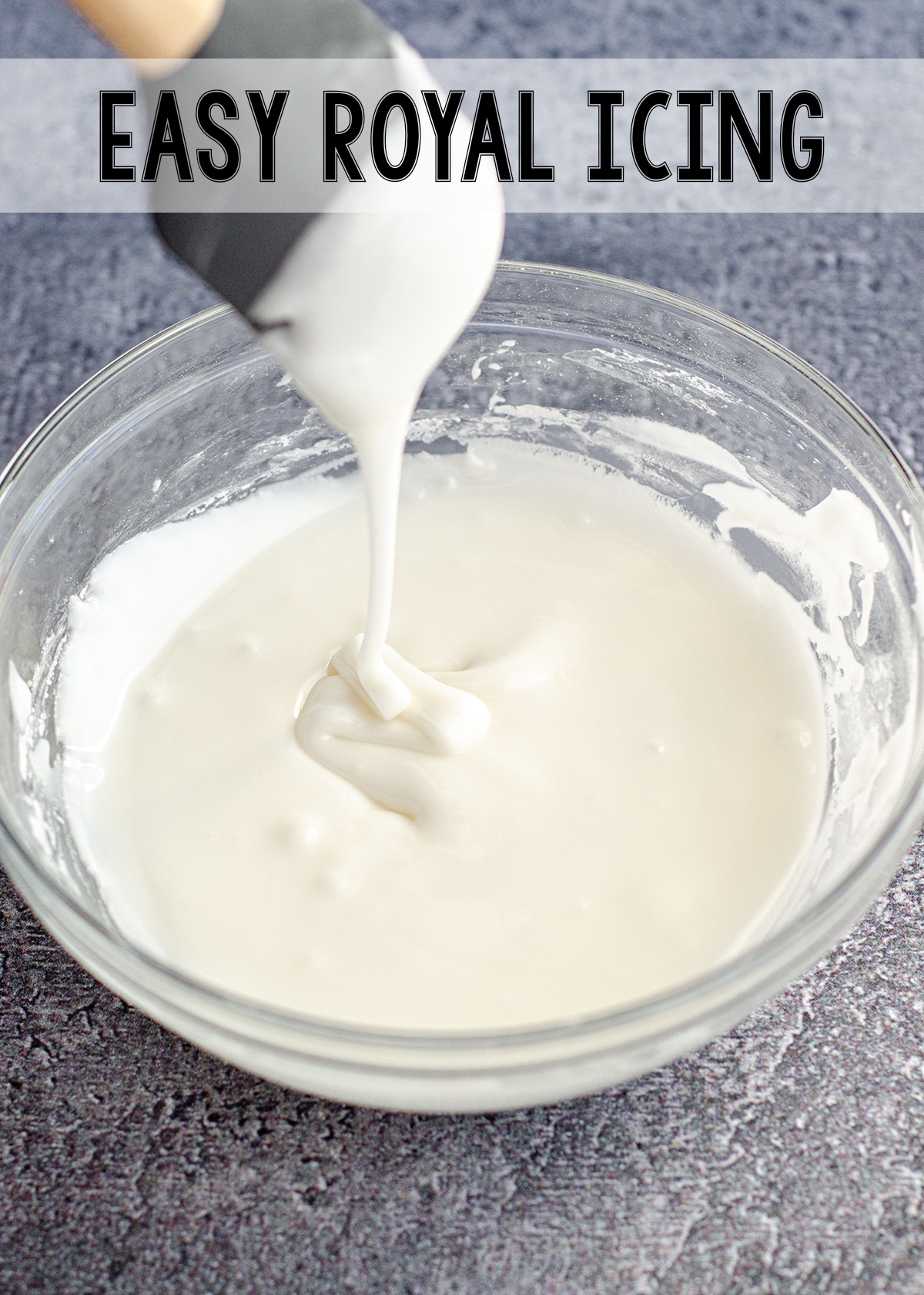 As an Amazon Associate, I earn from qualifying purchases. Read the full disclosure here.
With millions of page views and nearing triple-digit 5-star reviews since 2020, this easy royal icing recipe has been so many people's solution to making royal icing without meringue powder. My trusted easy royal icing recipe for sugar cookies will totally change the way you think about royal icing. It comes together super quick and you don't even need a mixer! Best of all, this is royal icing is made without meringue powder.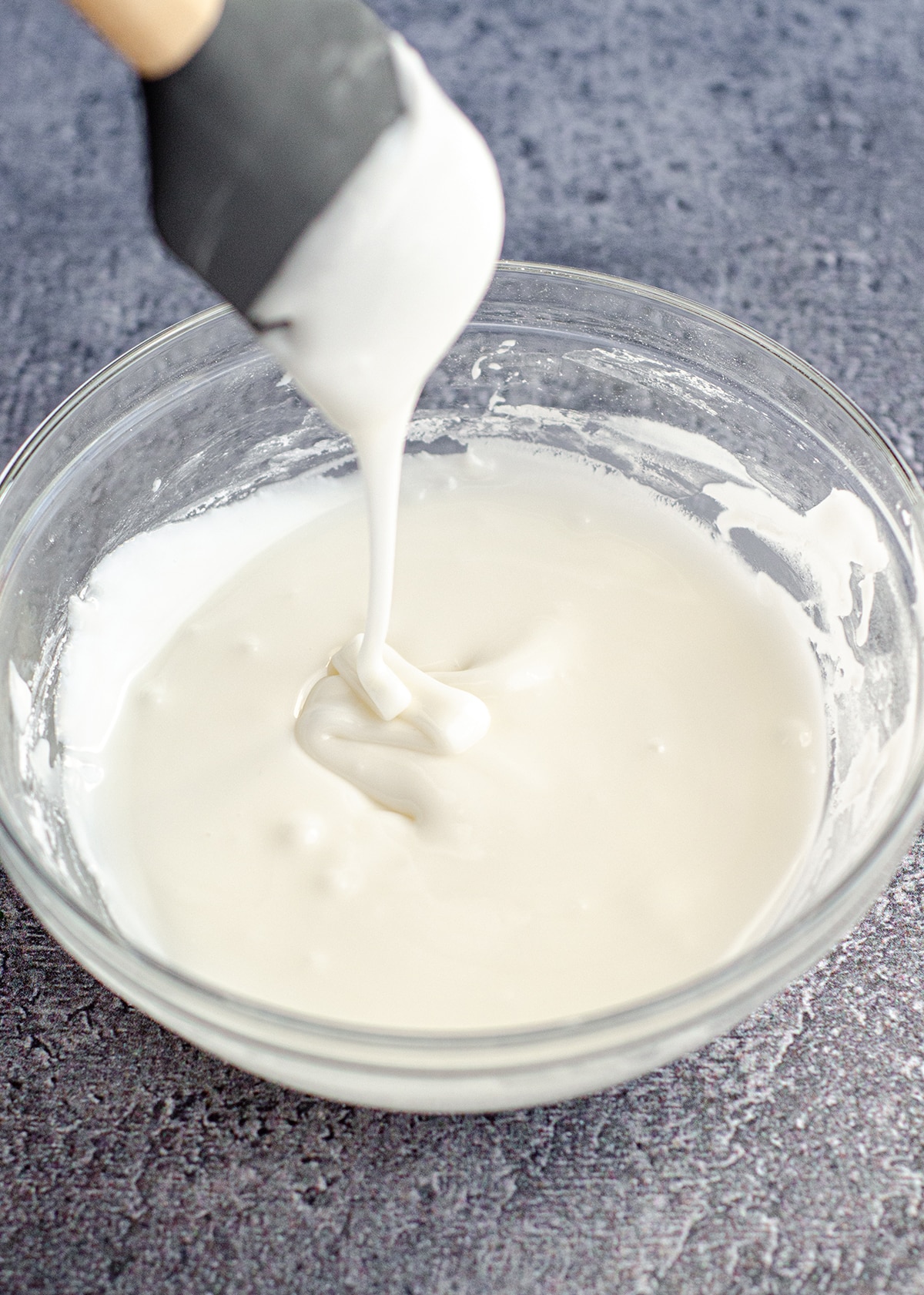 Many years ago, when I started learning how to bake from scratch, I began with a cake decorating class.
It was in that class I learned how to, first and foremost, decorate a cake with simple buttercream, but it's also where my baking skills blossomed and I learned many more crucial skills surrounding cake decorating.
Believe it or not, I brought a cake I made from a box to my second cake decorating class. But by the third class, I had tried my hand at doing it from scratch, and I believe that's where my passion for baking was born.
It was my science away from science, when science was still my full time job, and it was interesting, fun, therapeutic, and something that made me really proud.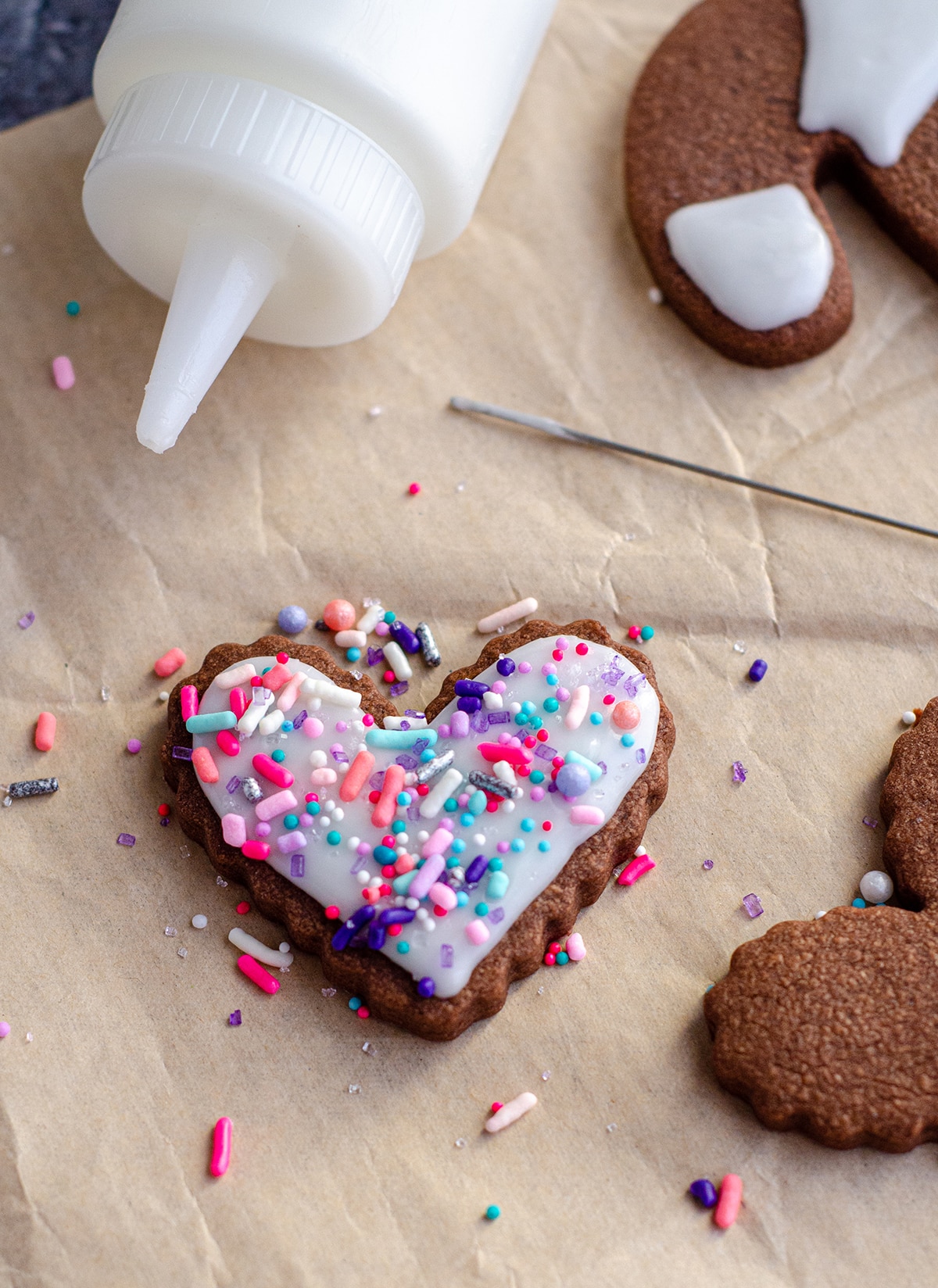 When I started taking the second set of classes which covered decorating cakes a little more in depth, I learned all about traditional royal icing, which in the grand scheme of cake decorating is fairly simple, but to a beginner can be a little intimidating.
WHAT IS TRADITIONAL ROYAL ICING?
Traditional royal icing consists of powdered sugar, water, and meringue powder, which is simply an egg white substitute made primarily of dehydrated egg whites and stabilizers.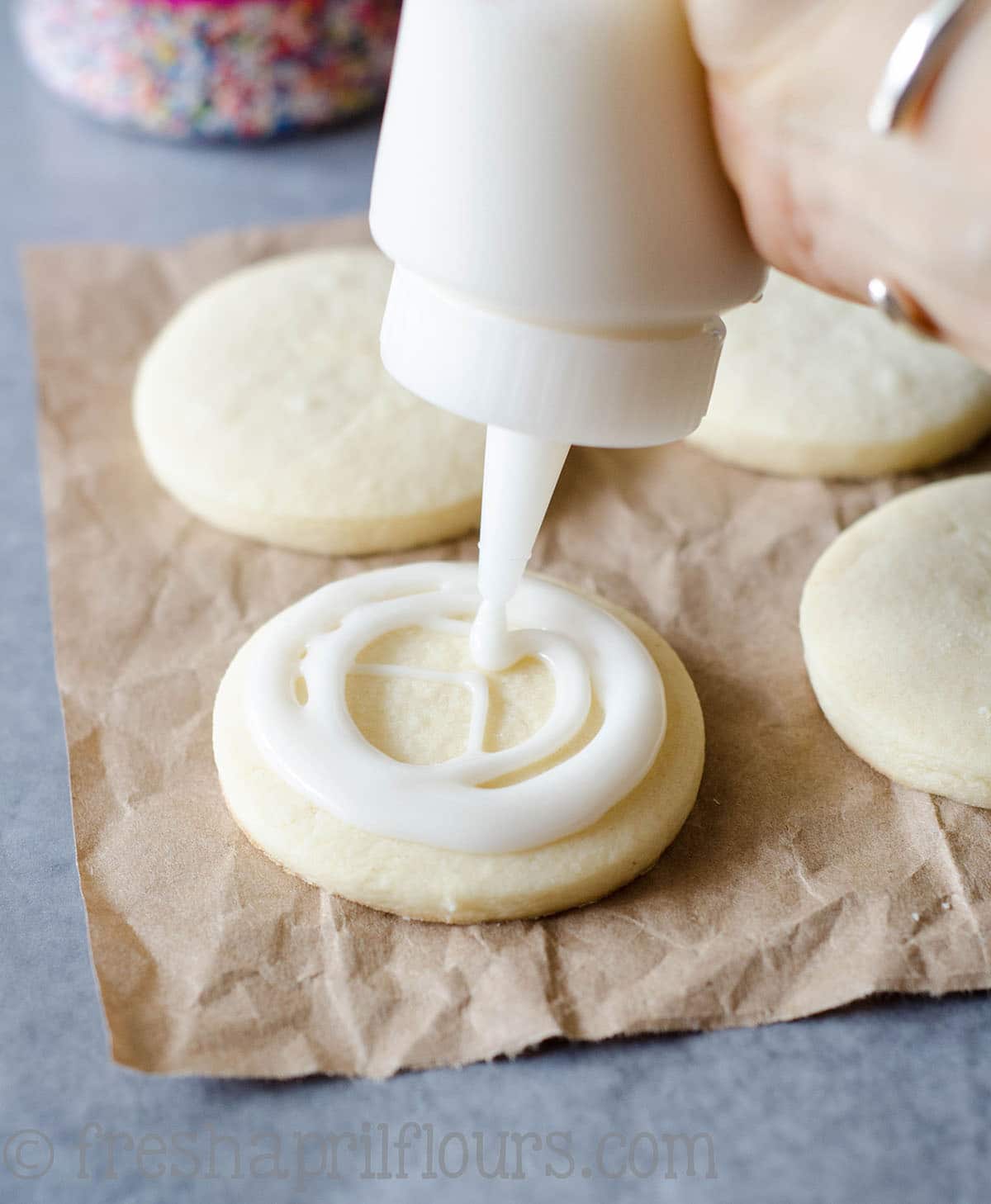 It can be finicky and hard to navigate at first, and it requires the use of a mixer. It is absolutely perfect for piping intricate royal icing flowers and other components to cakes and cupcakes, but when I started working with cut-out sugar cookies, I didn't love the extra work that went into traditional royal icing.
"We made this to decorate shortbread Christmas cookies this year. We divided it into three bowls & colored it. Super simple, worked great, and tasted good."

Melissa, reader
Though cut-out sugar cookies aren't all that difficult, they can take up some time between rolling, baking, cooling, and drying (I prefer to decorate day-old cookies, personally).
I longed for a simple and easy cookie icing that was made without meringue powder and didn't require me to get out my mixer again.
Did you also know that the enemy of traditional royal icing is grease? So ensuring all of your equipment is completely spotless is one more thing to think about and prepare for. Not into it for my cookies.
And thus my easy royal icing recipe was born!
Once I made myself this easy recipe for decorating my sugar cookies, I've never looked back.
And I'm sharing all my tips and tricks with you here so that you, too, can have the best icing to decorate your next batch of sugar cookies.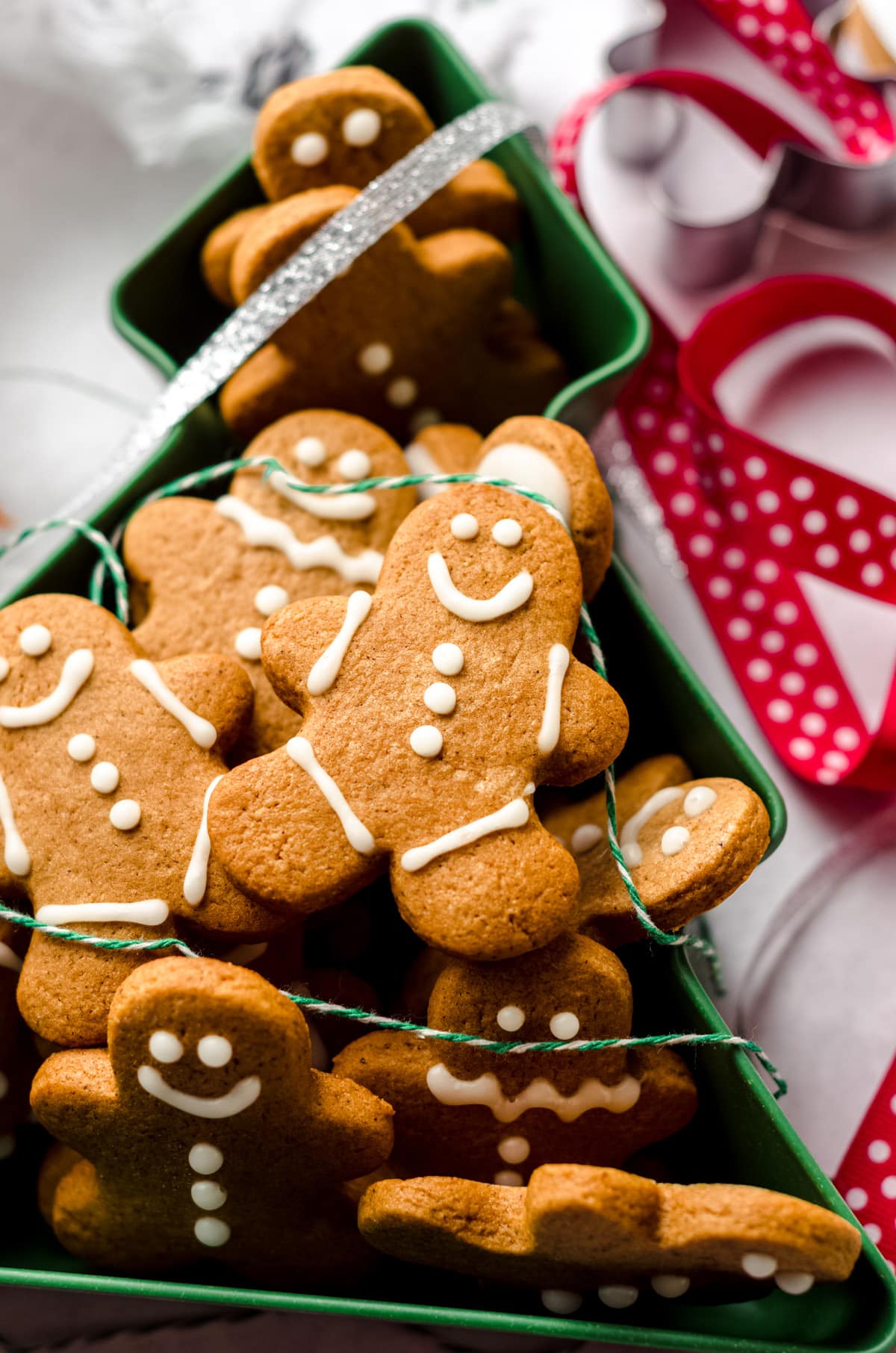 This is also a great gingerbread house icing recipe that's easy and can involve the kiddos. AND! It's an easy Christmas cookie icing which means more time for baking and less time for standing over the mixer.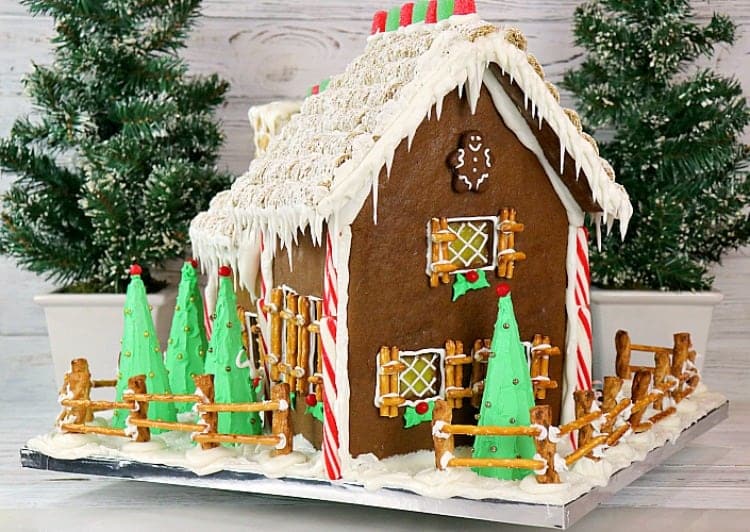 Gingerbread house photo courtesy of Renee of Kudos Kitchen By Renee
---
INGREDIENTS FOR THIS EASY ROYAL ICING RECIPE
You only need a few ingredients for this recipe, and you may already have them all on hand.
For this quick royal icing, you will need:
• light corn syrup
• powdered sugar
• vanilla extract
• warm water (hardly an "ingredient!")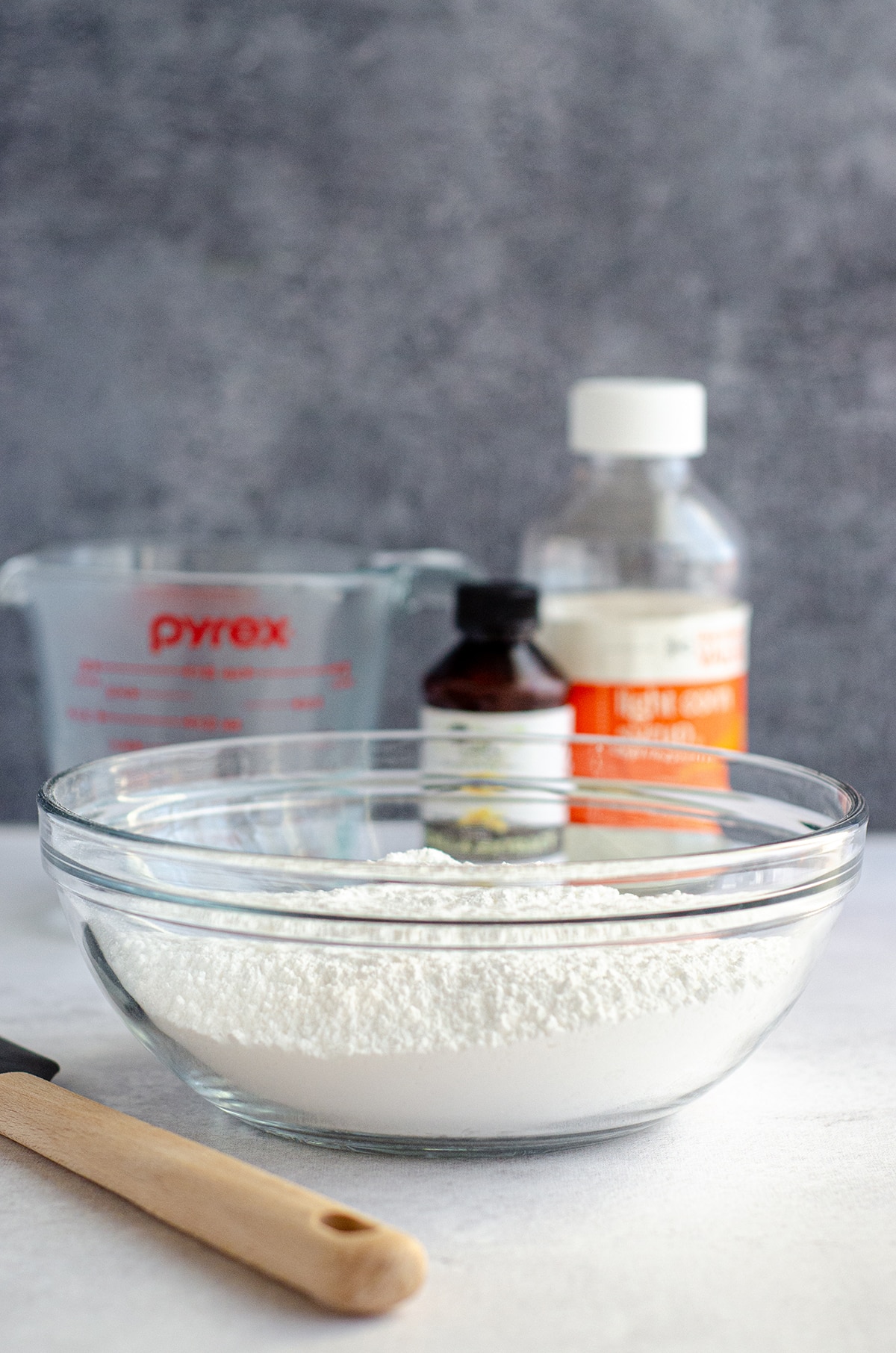 Because this royal icing is made with corn syrup, it's not ideal for piping flowers and intricate pieces to adorn your cakes and cupcakes. But it is an ideal royal icing recipe for cookies because it outlines and floods (fills in) quite easily with just a simple addition of water.
HOW TO MAKE EASY ROYAL ICING
If you haven't already seen the video floating around on this post, the video shows you exactly how to make this royal icing. It really is as simple as stirring together the ingredients, but there is one teeny tiny catch…
You'll need to test the viscosity of the icing before it's ready to use.
Now, don't let that terminology scare you. This simply means you're going to stir your royal icing up, drip some of it right back into the bowl, and then count to see how long it takes the drip to dissipate.
I aim for 12 seconds. Which I think is perfect for making a general outline that will seamlessly blend with your flood (the icing you use to fill in).
You can see in the video that I like to make a sort of squiggle so I can see a large area of dissipating icing.
If you're looking for more of a traditional outline royal icing that you want to allow to dry before you fill it in, aim for 14-15 seconds. This is also the viscosity you'd want for piping details on top of already dried icing.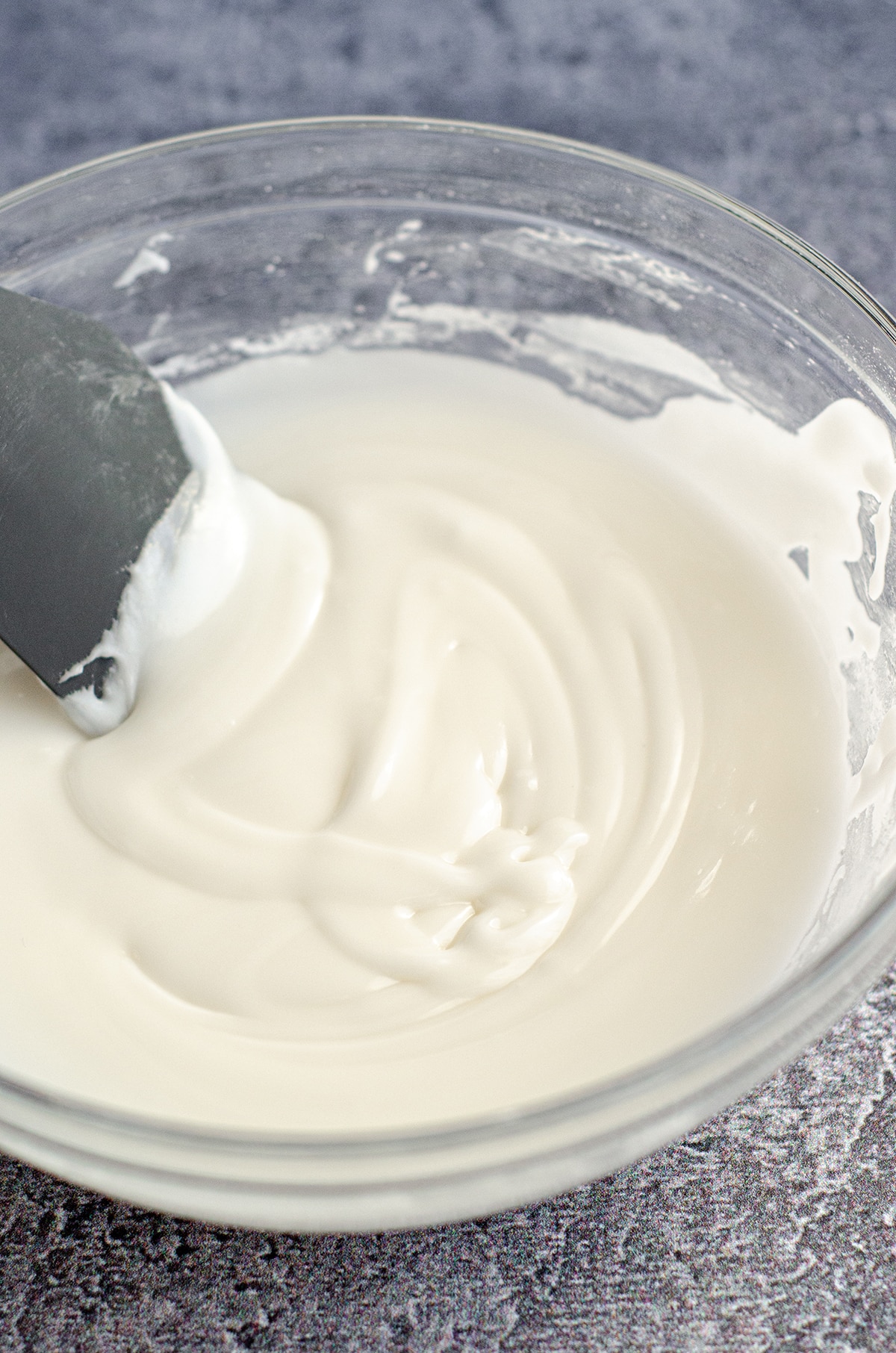 I will, however, warn you that at the 14-15 second range, it becomes quite difficult to press through a piping tip, and I find it works best to keep a warm compress or cup of warm water close by to loosen up the corn syrup as needed, especially in colder weather.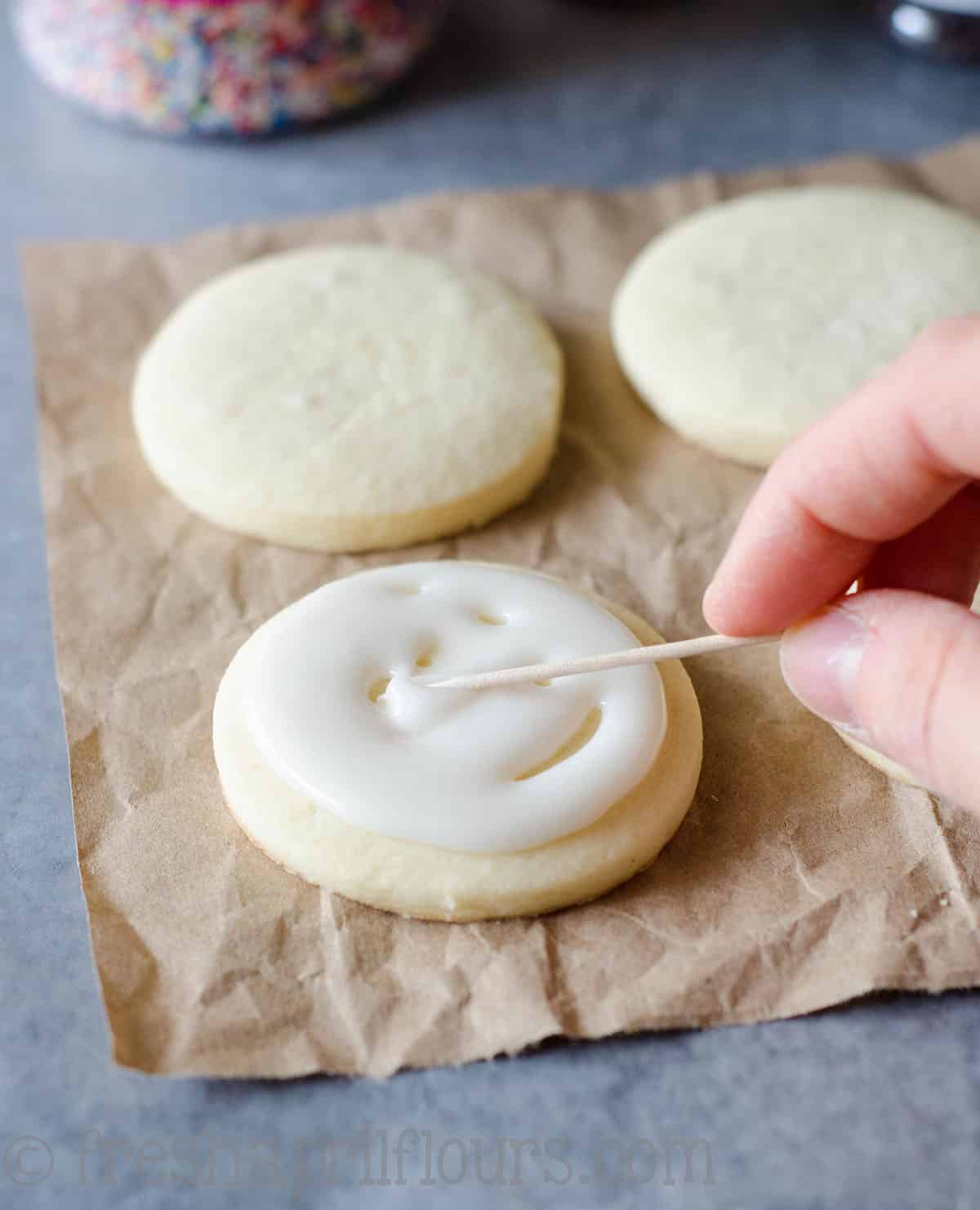 The best part about this icing is that since you don't need a mixer, if the viscosity is wrong, dump it back into the bowl, add more water to thin it out or more powdered sugar to thicken it up. No big.
See? Easy!
"The icing was so easy to make thanks for the recipe. I have always been so scared to try it but you made it simple so thanks for that."

Sheri, reader
WHAT ARE THE BEST TOOLS FOR PIPING ROYAL ICING?
When it comes to actually using this royal icing, I tend to use decorating bottles for my flood icing, but I always run the risk of the icing getting low and an air bubble blasting through the tip and ruining my hard work. So sad!!
I find it best to use piping bags, either disposable or reusable, fitted with Wilton tips #2 or #3.
You can also use larger tips like a 1A if you're using it for something like a gingerbread house and you need a little more volume in your squeezes.
And, for coloring royal icing (and any icing or frosting, really), I always always always recommend gel colors. My favorite are AmeriColor and they are seriously the best.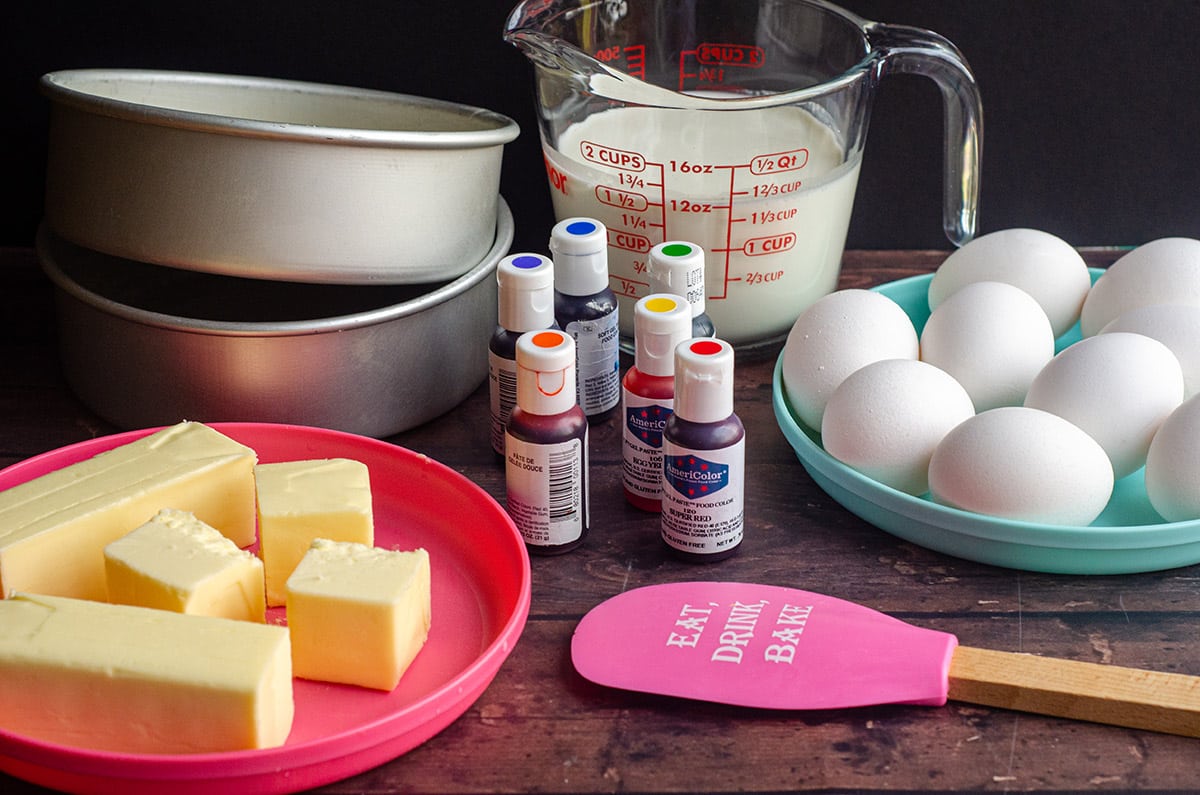 (AmeriColor gel colors pictured here with ingredients to make my rainbow cake)
They won't water down the icing you worked so hard to get juuuust to the right consistency, and the color selection is huge and gorgeous. Find them in a 12 pack or a 50 pack (the one I have!).
So there you have it. My super easy and quick royal icing that doesn't require much work for you. It's reliable, it's stable, it actually tastes good, and it's the perfect way to decorate any and all of your cookies, not just ones that you roll and cut out.
Truly, it is the best royal icing recipe I know that isn't the traditional.
I've also used this royal icing to decorate things like bundt cakes, when I want to make a royal icing drip cake. The viscosity of this icing makes a gorgeous drip!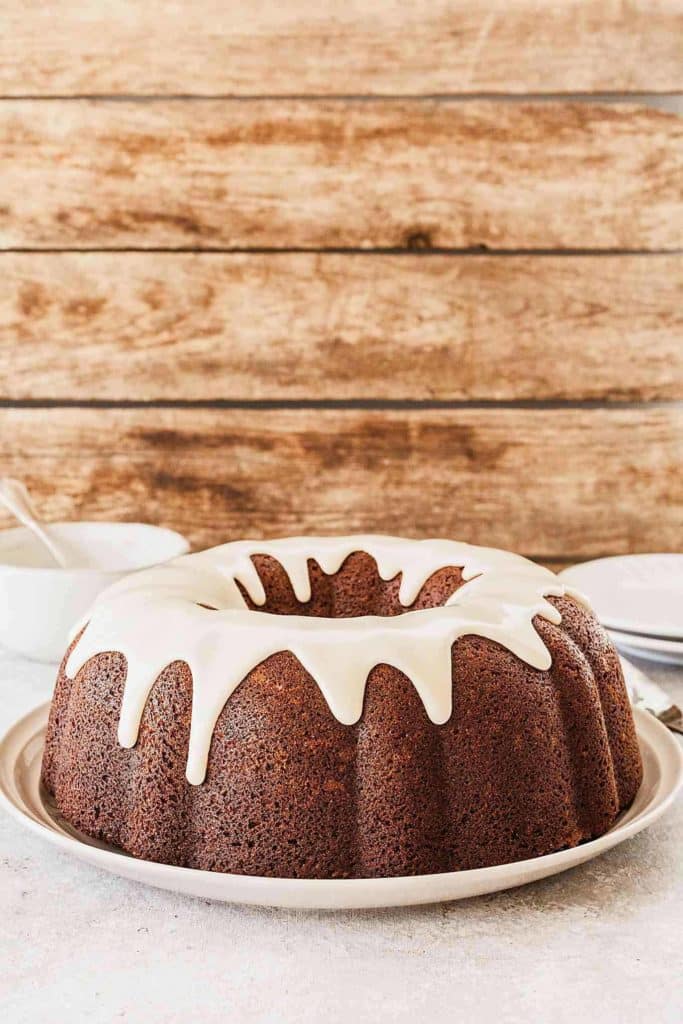 Beautiful royal icing drip cake courtesy of Lindsay from The Live-In Kitchen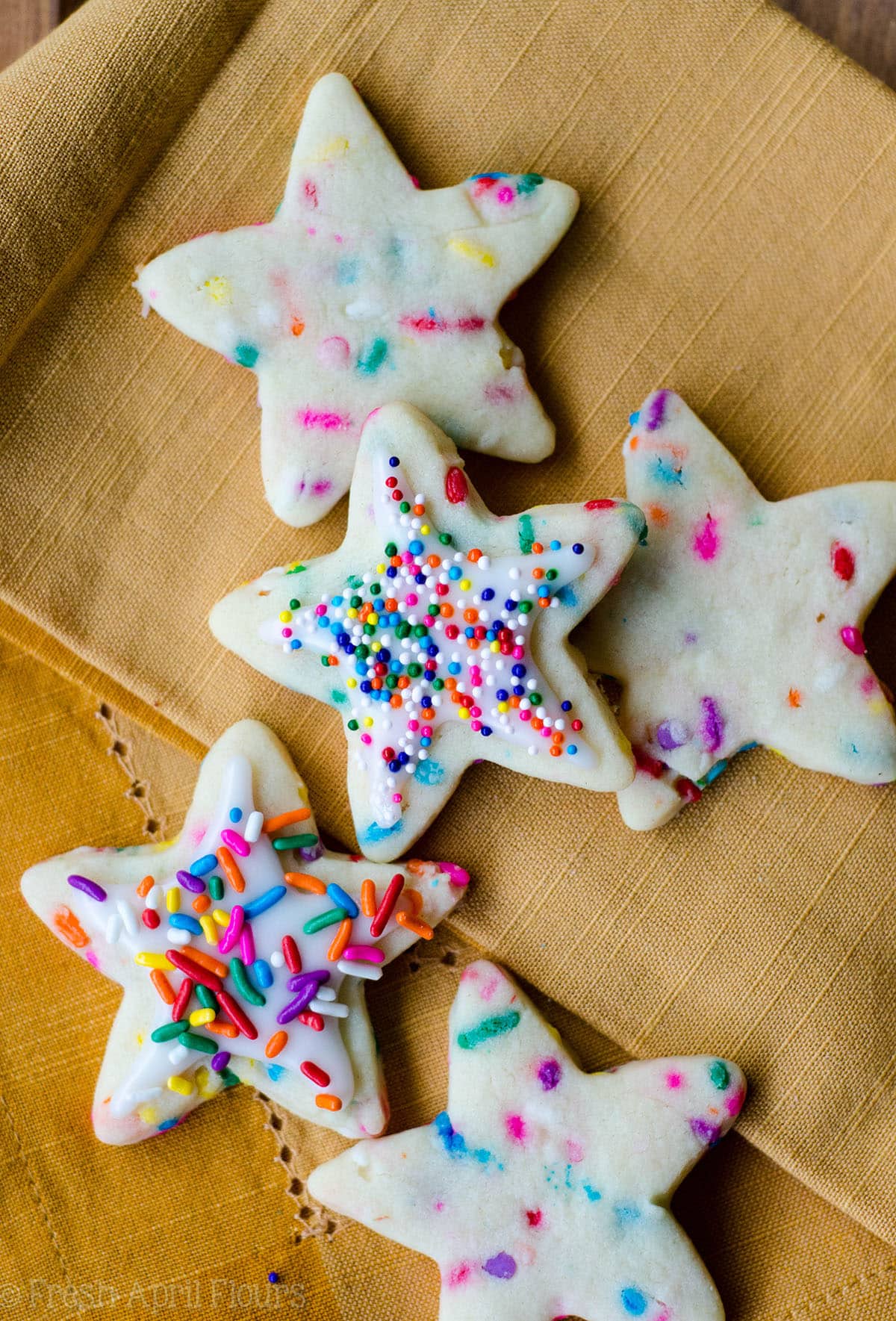 I hope you'll give my simple royal icing recipe a try and I can't wait to see all your beautiful cookies!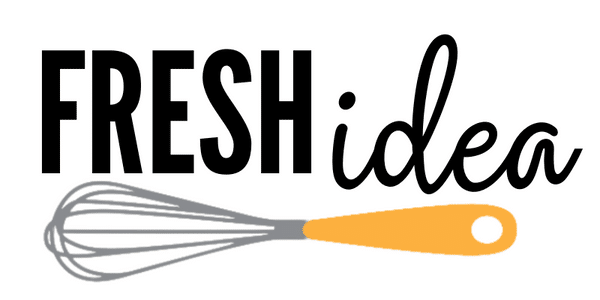 EASY ROYAL ICING RECIPE FAQS
More Favorites from Fresh April Flours
Easy Royal Icing Recipe
This easy royal icing comes together quickly and you don't even need a mixer! Best of all, this is royal icing made without meringue powder.
Ingredients
1 and ½

cup

(180g) powdered sugar

2

Tablespoons

(30mL) warm water

½

Tablespoon

(10g) light corn syrup

⅛

teaspoon

vanilla or almond extract
Instructions
Place powdered sugar in a medium bowl and set aside.

1 and ½ cup (180g) powdered sugar

In a small bowl, combine warm water, light corn syrup, and extract. Stir until corn syrup is dissolved.

2 Tablespoons (30mL) warm water,

½ Tablespoon (10g) light corn syrup,

⅛ teaspoon vanilla or almond extract

Add sugar water to powdered sugar and stir until completely combined. Mixture will be thick. The consistency you're looking for is a slowly dripping icing that disappears into the bowl within about 12 seconds. Add water by drop if you think it's too thick. If it becomes too thin, add more powdered sugar by the teaspoon. Use immediately.

If you need to wait to use your icing: cover tightly, and use within 1 day. You will need to stir it up again and possibly add more water before using. Re-test the consistency before using.
Nutrition Disclosure
All nutritional values are approximate and provided to the reader as a courtesy. Changing ingredients and/or quantities will alter the estimated nutritional calculations.
Serving:
1
cup
|
Calories:
733
kcal
|
Carbohydrates:
188
g
|
Fat:
0.02
g
|
Sodium:
12
mg
|
Potassium:
4
mg
|
Sugar:
185
g
|
Calcium:
4
mg
|
Iron:
0.1
mg