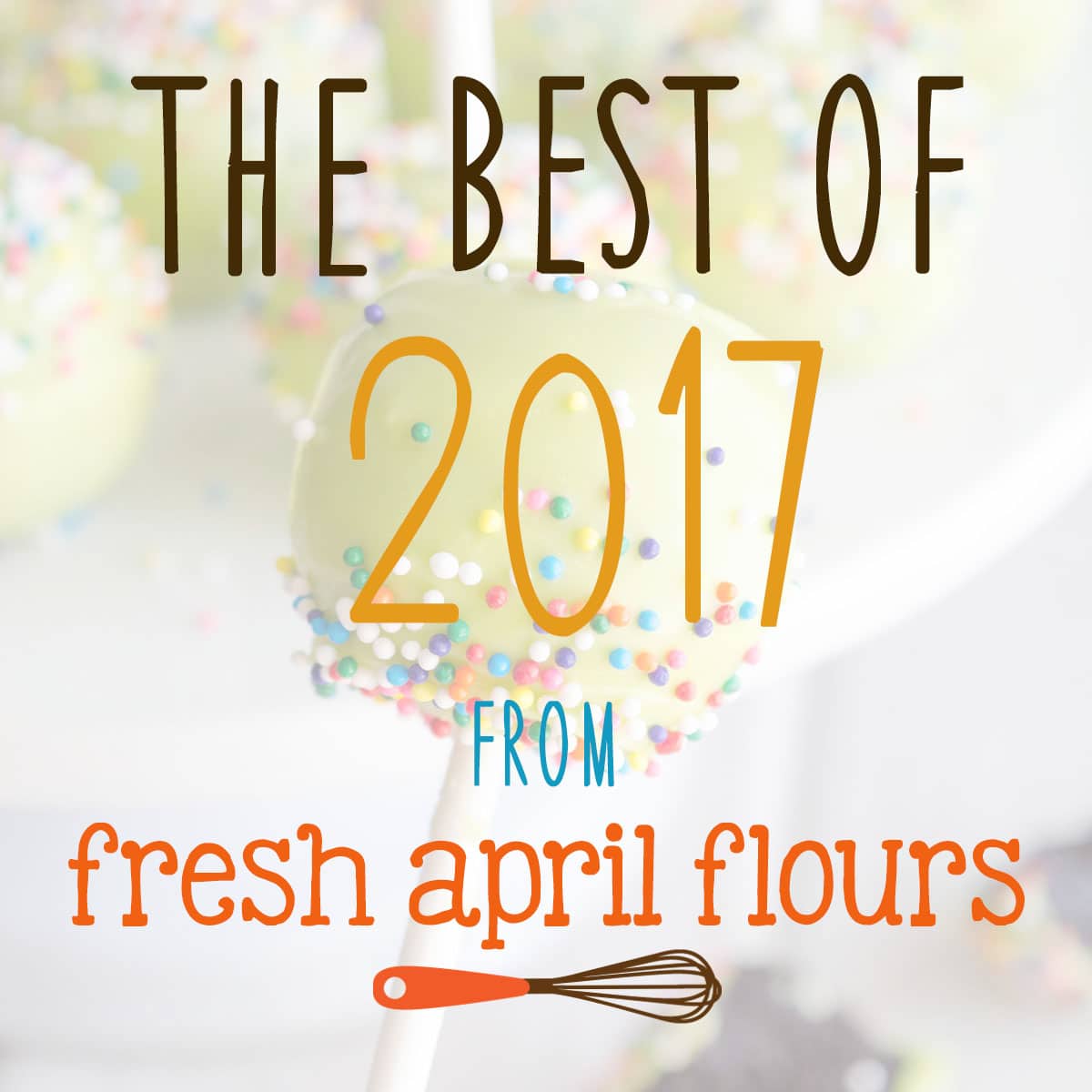 As an Amazon Associate, I earn from qualifying purchases. Read the full disclosure here.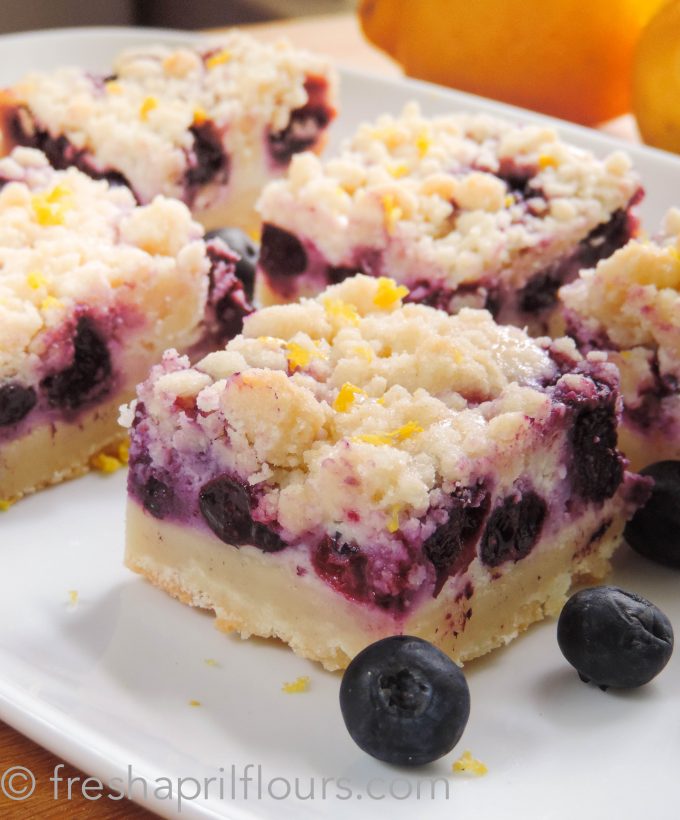 Friends. I am blown away. Absolutely blown away. You all surprised the heck out of me by blowing 2016 out of the water in terms of page views, engagement with my social media, and pins.
This past year has been incredible for my blog, and I'm happy to say that I said that last year, and this year just got better.
Of course… YOU are to thank for that. For reading, for pinning, for baking, for sharing, and, most importantly, for ENJOYING my recipes! Thank you, from the bottom of my mixing bowl.
So 2017's top 10 really surprised me. Why? Because for a very dessert-heavy blog, the top 3 recipes were all savory. Uhh… Cool? I mean. Yeah! Cool! That's totally super cool. You trust me with your dessert and your sides/breakfast/entrees. I dig it. Keep it up!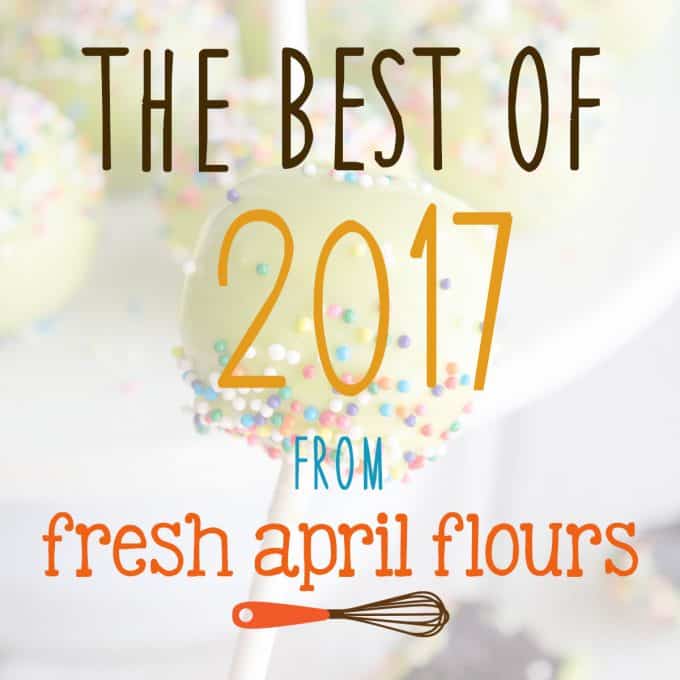 Without further ado, here are the top 10 recipes from Fresh April Flours for all of 2017.
A personal favorite, this cake is jam packed with orange marmalade and all the orange flavor you could ever want. Plus, covered in an orange cream cheese frosting? Yeah. No surprise this cake made the top list.
The heart and soul of my cookbook. It's a party in a bowl. And SPRINKLES! Plus a video for your enjoyment and to show you how to make it!
This is a personal favorite of mine, because I have had so many people comment on it letting me know how helpful it is. I love that my billion photos have served their purpose in helping others celebrate whatever occasion it is they're serving cake pops for. But I have to say… Why have I not been invited to all of these celebrations? Hmm? Next year, folks. You know where to find me.
This recipe has sifted through the top 10 for years. It's a great meal for breakfast, lunch, dinner, or a snack. And it's gluten free, low carb, and full of protein and fiber! To help digest all of those desserts.
I professed my love for crinkle cookies again this past cookie season, and these lemon babies were the first ones that really stole my heart. They're summer in a cookie!
Plain and simple, this is the perfect cake for celebrating. It's easy, it's classic, and it's just begging for sprinkles, decorations, and big obnoxious number candles. And, I mean, it's a giant cookie. How can you not love that?
Always a fan favorite. These pie bars are just perfection.
This recipe was #1 last year, and rightfully so. The caprese combination is so popular, and mixing all that delicious jazz with eggs for a meal is an even better way to get that combo all up in your belly.
A great side for dinner, a wonderful complement to quiche, and so so popular this year. People go nuts over these potatoes! And lucky for you, I have a video for them!
Guys. GUYS. This casserole is so stinkin' easy, you'll wonder why it's even a recipe. I've made this casserole more times than I can count, and it totally saved my life during maternity leave. Which reminds me, I should probably bake up and freeze a few before May comes, otherwise I may not eat again… But really. Sausage, peppers, cheese, or really, whatever add-ins you're into, this casserole can be prepped anywhere from 2 hours to 24 hours ahead of time. How's that for awesome?
So there you have it– the recipes that made FAF fans all over the world swoon. Did any of your favs make the list?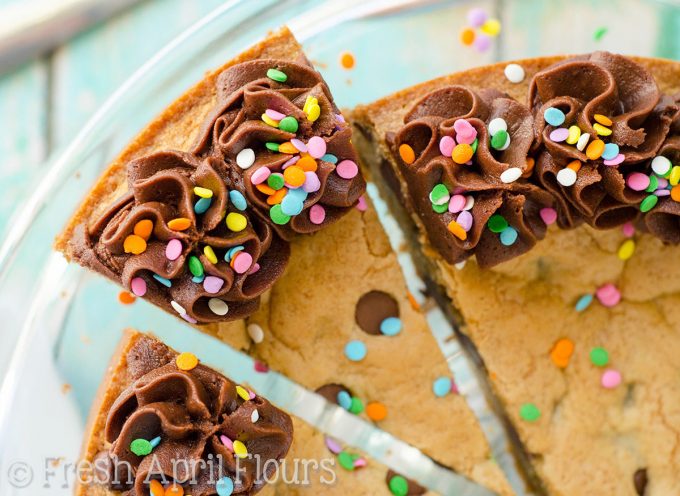 And now a handful of my favs that made the top 25:
•No Bake Mint Chocolate Chip Pie
•Easy Cut-Out Sugar Cookies
•Almond Flour Pecan Sandies
•White Layer Cake with Whipped Cream Buttercream
•Vanilla Bean Cupcakes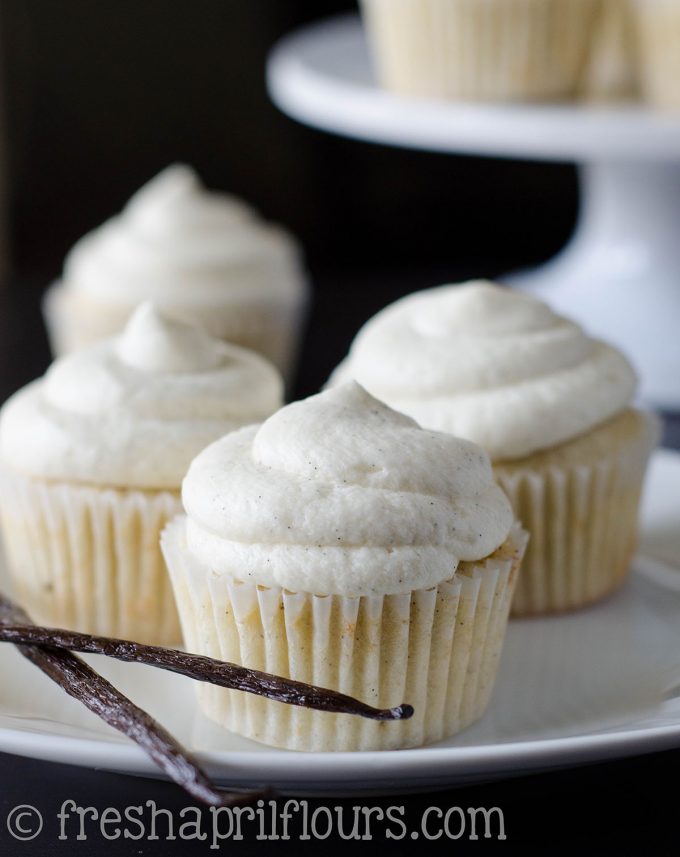 As always, sharing my recipes with all of you warms my heart so much, so please let me know if there is anything you're looking forward to seeing in 2018. I'll do my best to fill some requests before life gets crazy with another kiddo, but please send them my way and help keep up my inspo!
Thanks for a great year, friends. Here's to 2018 and even more FAF spreading the love, one sprinkle (or potato??) at a time!