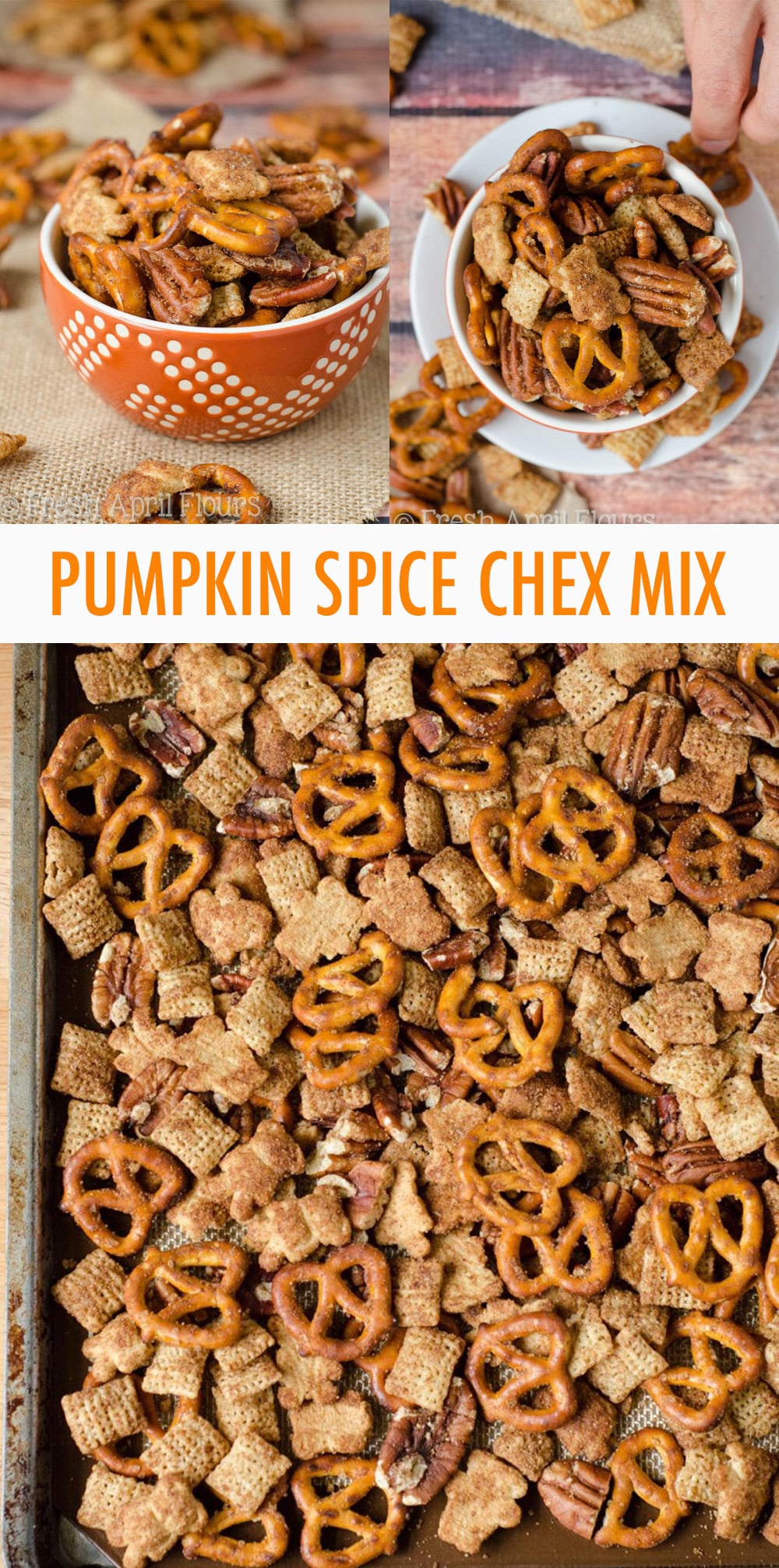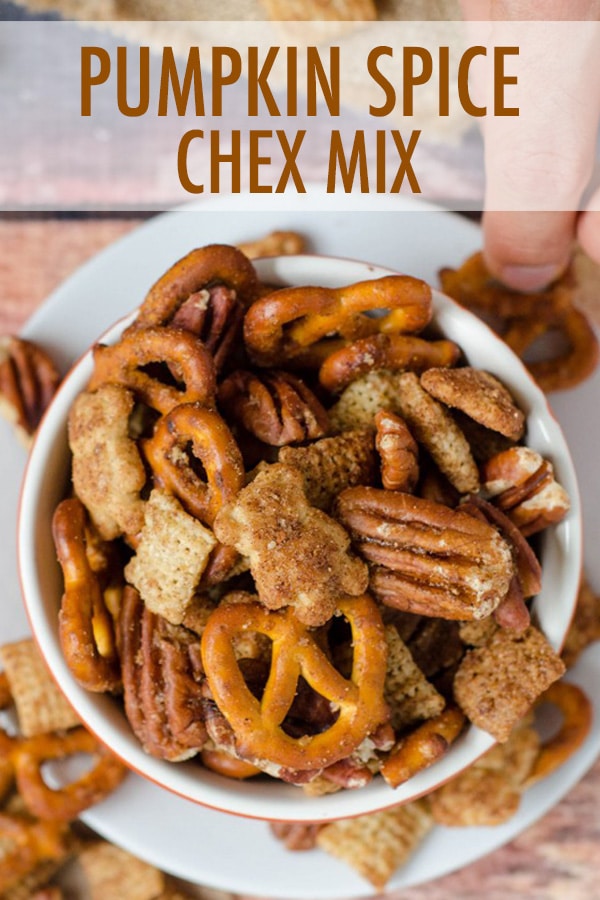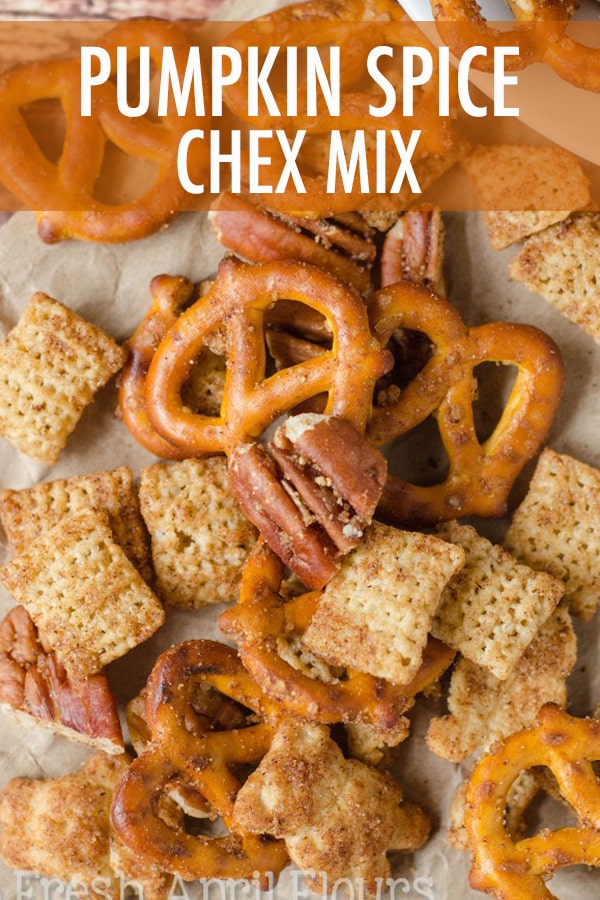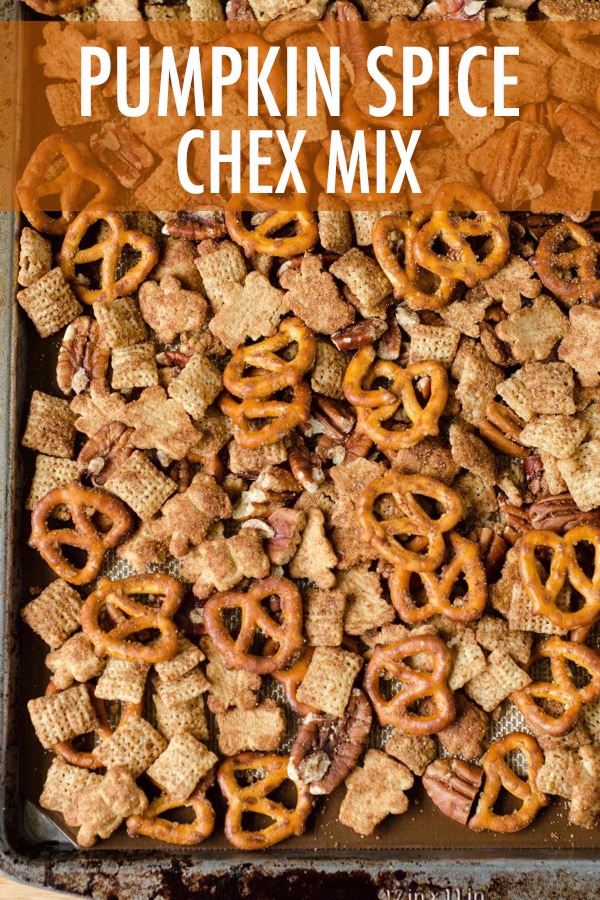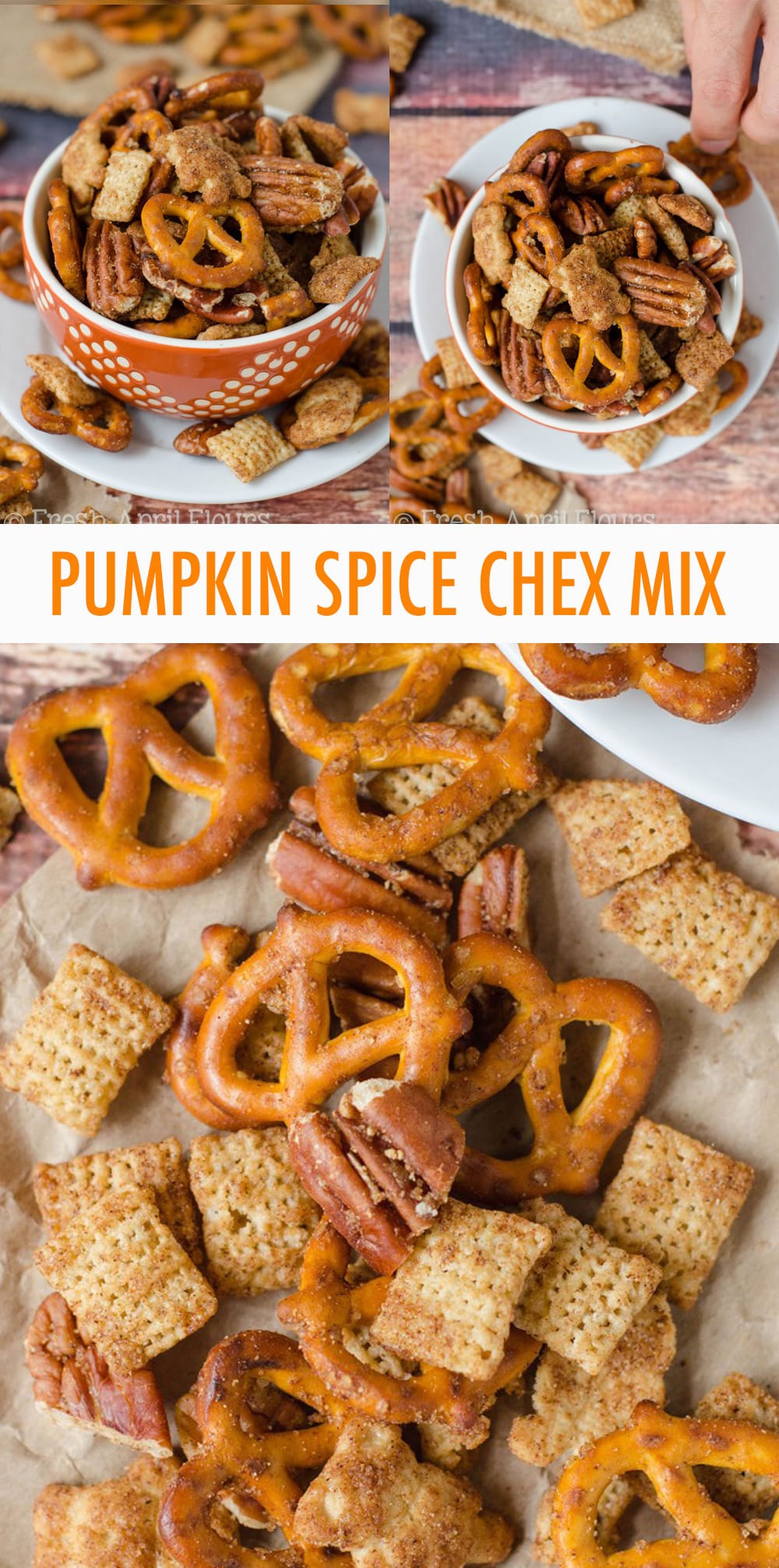 As an Amazon Associate, I earn from qualifying purchases. Read the full disclosure here.
A sweet and salty snack mix packed with pumpkin spice flavor. A must-have for cozy weather snacking!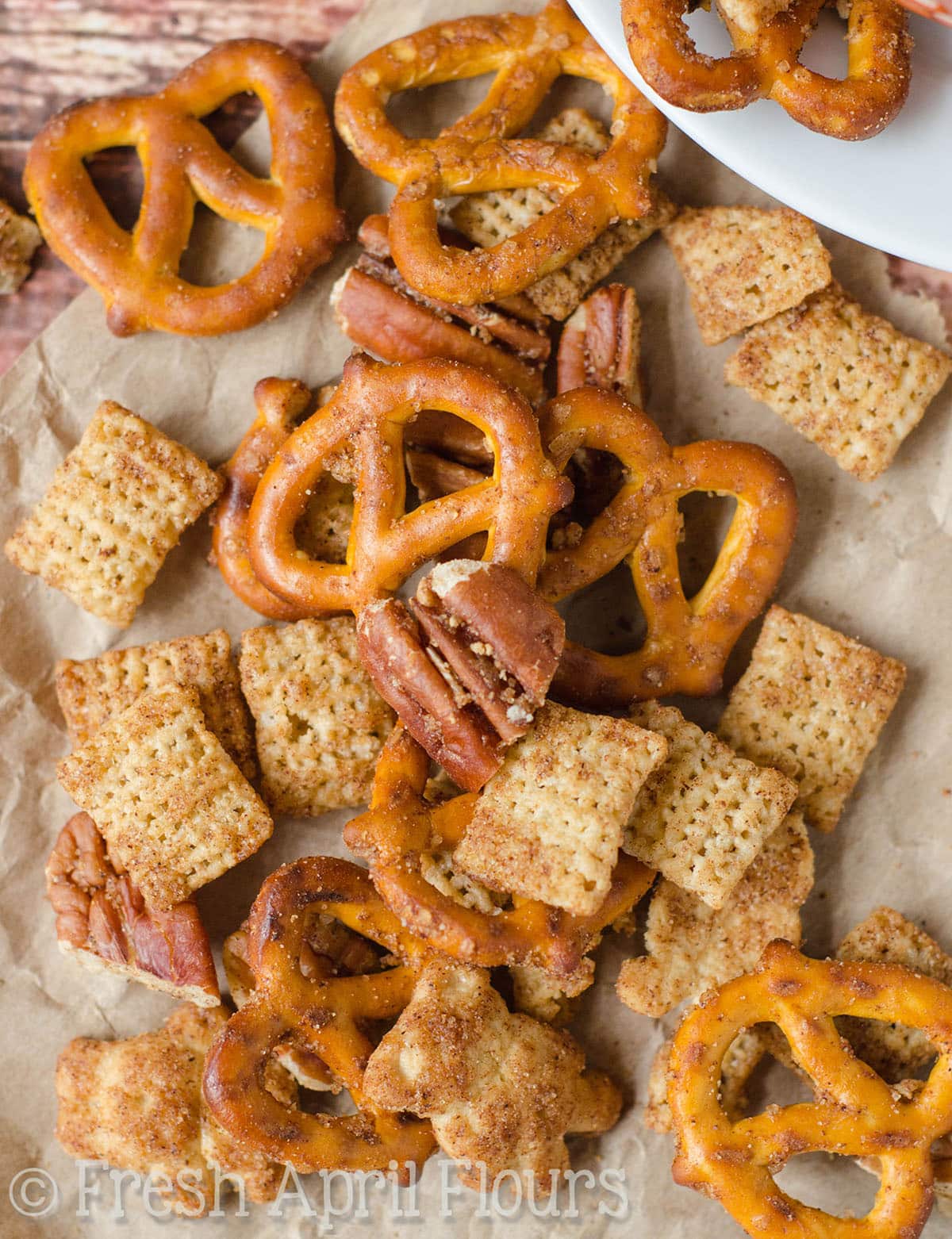 I am SUCH a fan of snacks. Like… Huge fan. Don't get me wrong, breakfast is my #1 fav meal (helloooo, eggs Benedict!), but I love the idea of snacks and having snacks and keeping snacks around.
For the most part, the snacks we keep in our kitchen are fairly healthy (lots of nuts/seeds, veggies, fruit, nut butter, hard boiled eggs, popcorn, 85% cacao chocolate bars), but every once in awhile, you'll find something unhealthy (currently? CANDY CORN!).
It's rare, but it happens.
I am, of course, always baking something, so there's usually cookies (<– actually, there is ALWAYS a stash of these just in case I need some decorated cookies STAT!) stashed away in the freezer or leftover frosting if you're in need of a sugar fix.
One snack you will likely not find in our house is Chex mix. This is not because we don't like it. This is because if you gave me a bag of cheddar Chex mix, you would be embarrassed FOR me how quickly I could devour the entire bag.
That stuff… Is crack. CRACK.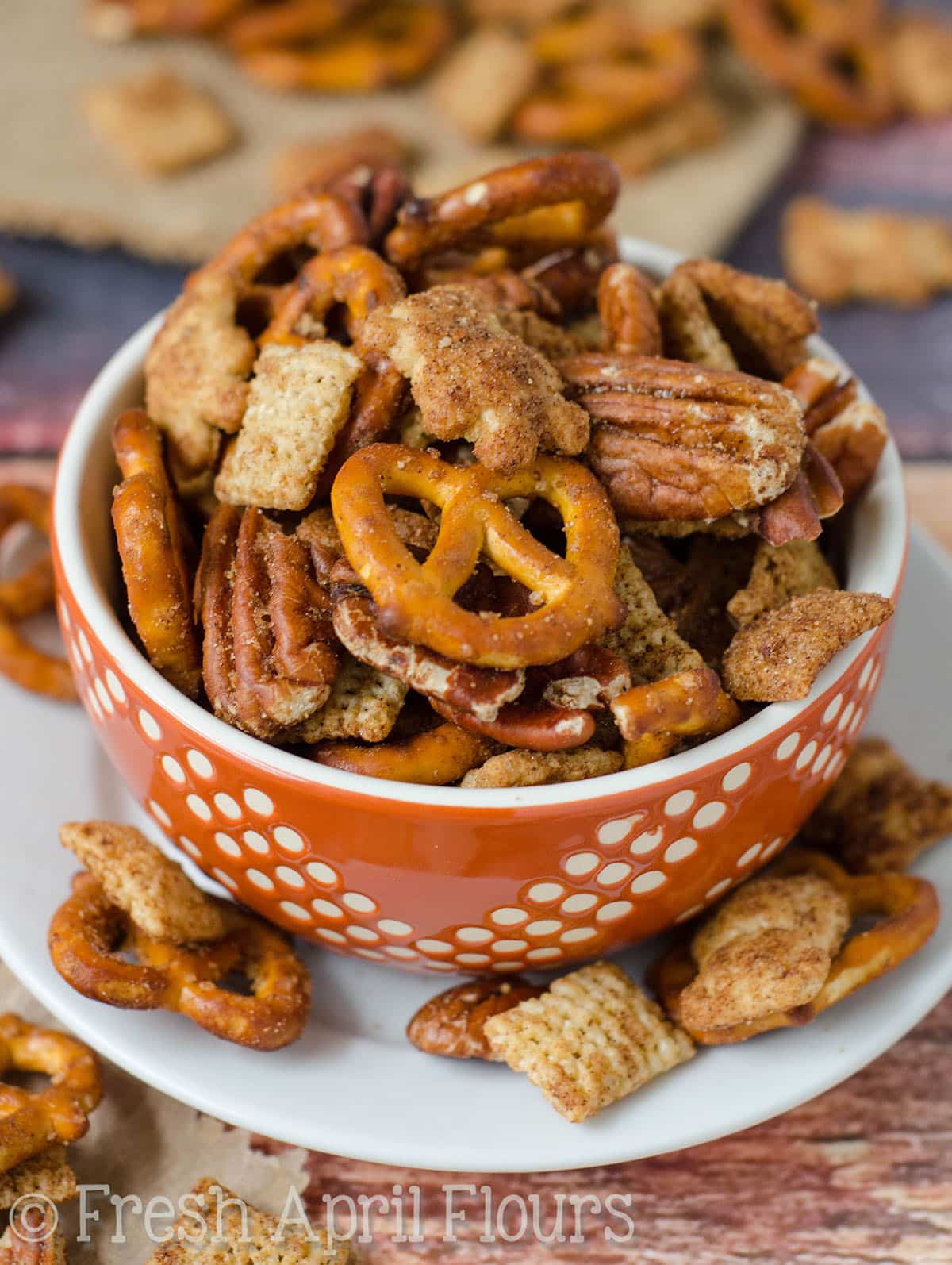 So finding out I could make Chex mix at home came with mixed emotions… Extreme excitement, because YAY, but also a little bit of fear… Fear that I would never be able to stop making it.
It's kind of like when I finally figured out how to make granola at home. Yeah, more of that coming soon.
My friends Jennifer and Trevor over at Show Me The Yummy inspired me to make my own Chex mix, and of course, I had to put a fall spin on it. And of course, that fall spin was PUMPKIN. All the yes to pumpkin spice all up in my Chex mix.
I started thinking about tasty treats that would be made even better with pumpkin spice all over them. When I realized that EVERYTHING was the answer, I decided on a few fall-y staples: pecans, pretzels, and graham crackers.
But not just any graham crackers– Teddy Grahams! Because why the heck not?
Also, adorable faces. No brainer.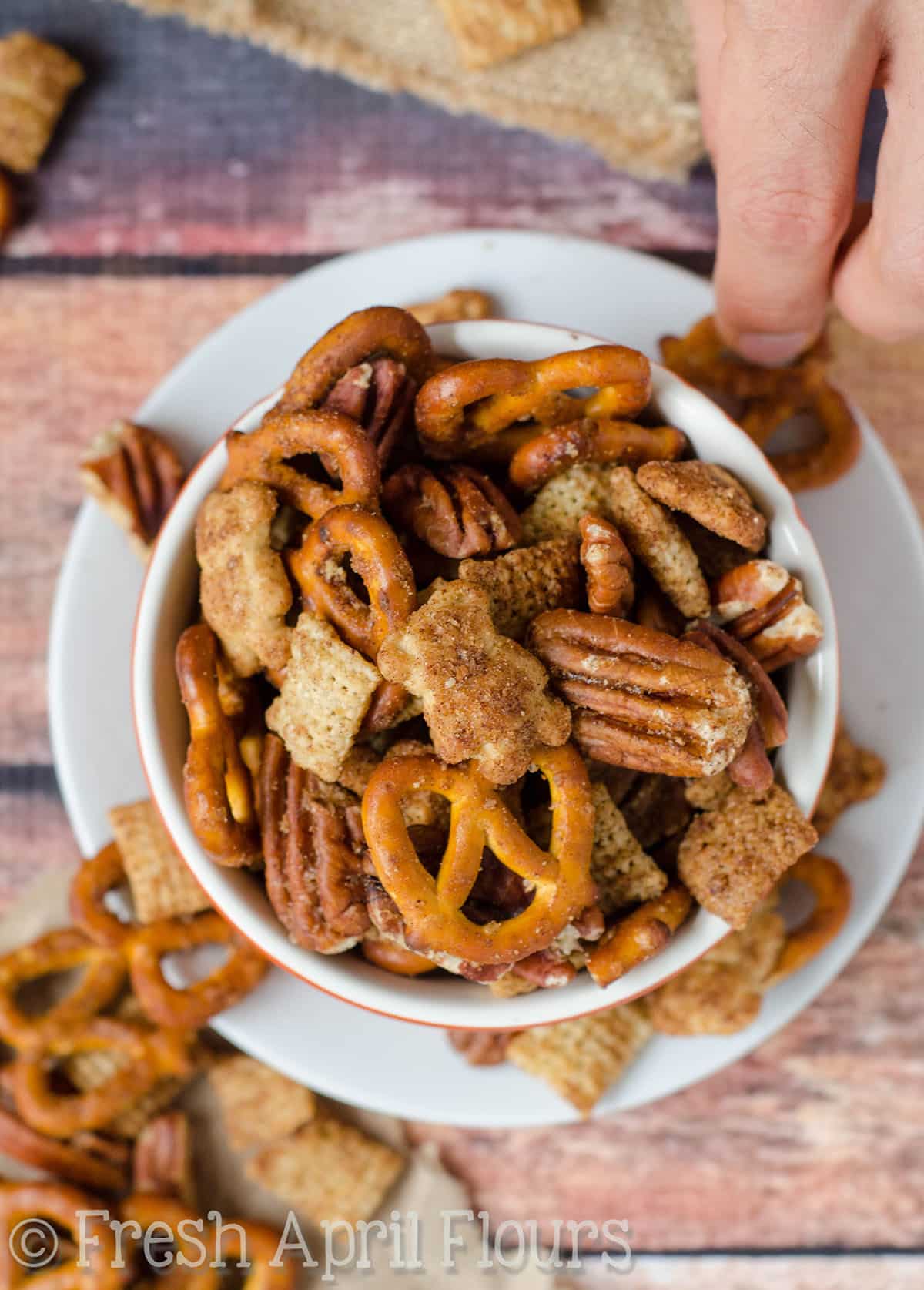 This homemade Chex mix could not be any easier. If it was any easier, it would be in a bag in the grocery store, but it's not… So grab your Chex cereal and your other goodies and let's do this!
You'll combine your Chex, pretzels, Teddy Grahams, and pecans in a very large microwave safe bowl. Then, you'll melt some butter, add some vanilla extract, a generous sprinkling of brown sugar + pumpkin pie spice, a good (but gentle) stir, and then… The easiest part.
All this crunchy pumpkiny goodness goes right into the microwave. Yep. That's right! No oven. Just 3-4 minutes in the zapper. You'll stop after each minute to stir your Chex mix.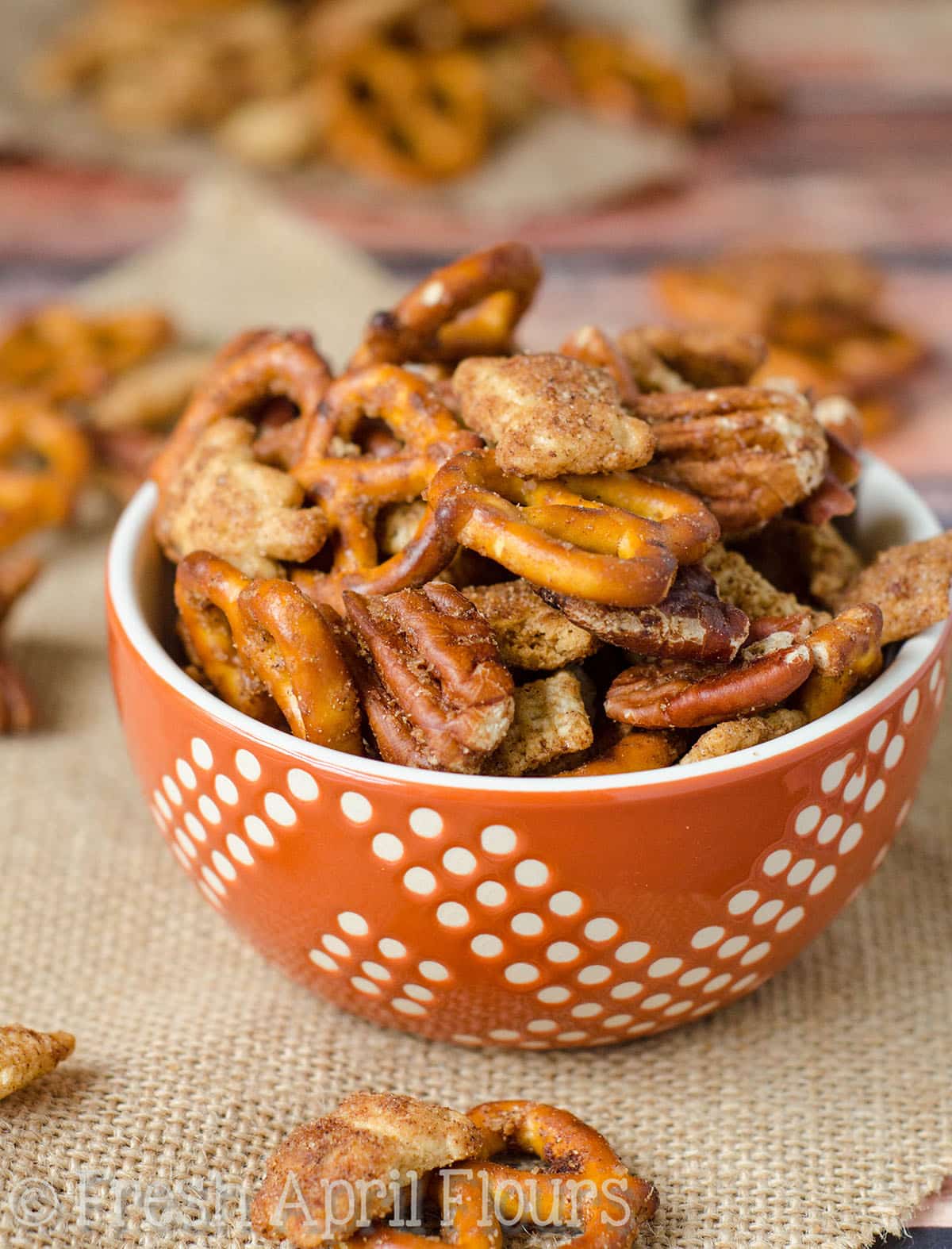 While you're stirring, you might notice your Teddy Grahams getting a little soft. This is ok. Just stir gently so as not to break or disintegrate them. They will get crunchy again! I promise.
Allow the Chex mix to cool, try not to sneak too many taste tests before it's ready, and now you have yourself a delightful little snack to cozy up with in this chilly weather! Don't forget your pumpkin coffee, duh.
Umm… This Chex mix did NOT last long in our house. I packaged some up for my brother-in-law and I would be lying if I said I didn't sneak a few bites from his bag (sorry, Nick!). I kept some for us and took the rest to work, and it was absolutely gone within 1 work day.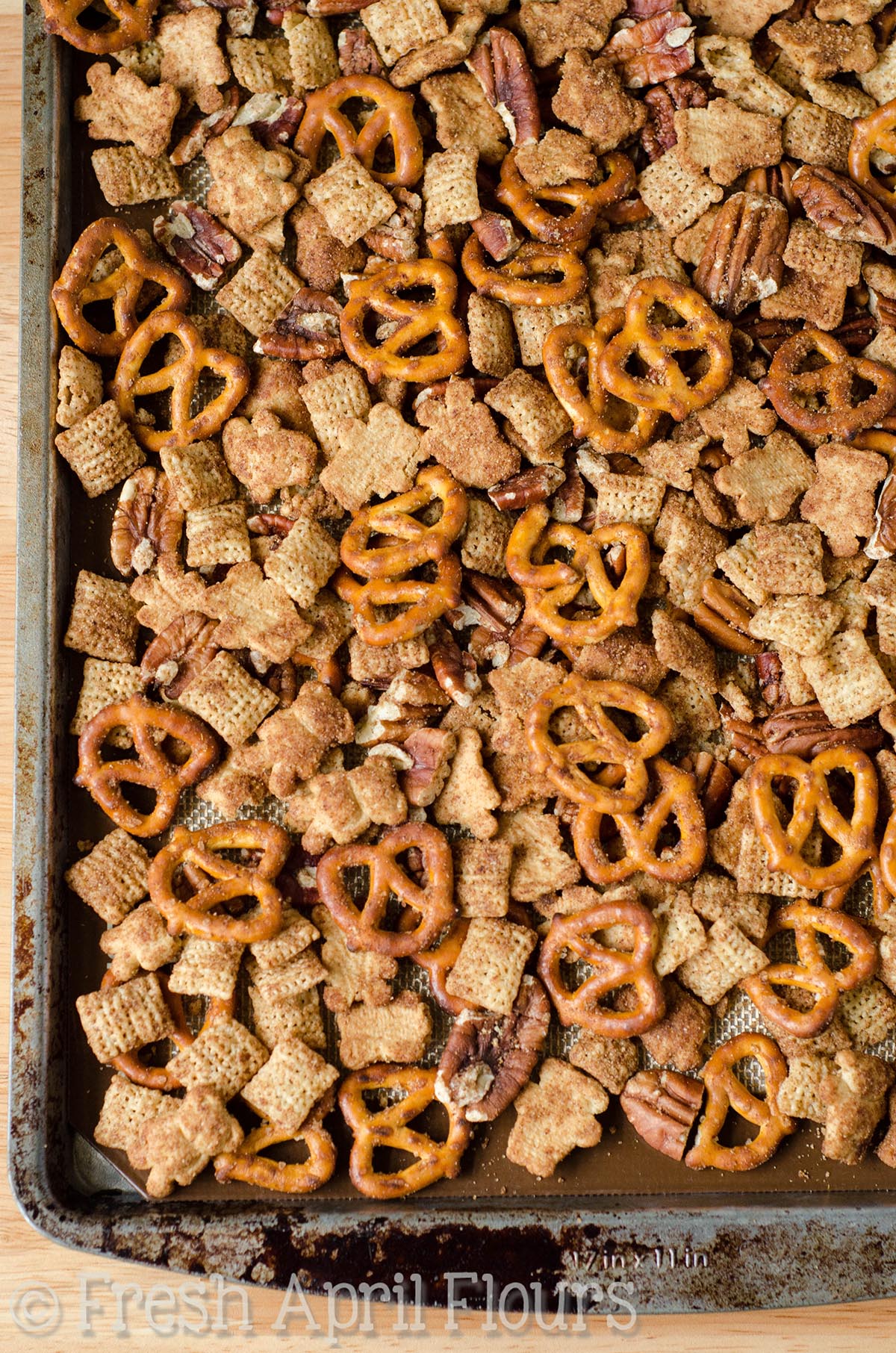 The sweet and salty combination of everything goin' on in this Chex mix is the ultimate fall snack, and the pumpkin spice just adds the perfect something extra to each bite!
I'm so glad I found out how easy it is to make this crack stuff at home, so don't be surprised if some more varieties show up in the future. Because don't forget, I am ALLLL about the snacks. Seriously.
More fun pumpkin recipes to snack on: pumpkin hand pies, pumpkin biscuits, pumpkin streusel muffins, pumpkin bundt cake, pumpkin spice cookies, and pumpkin spice puppy chow.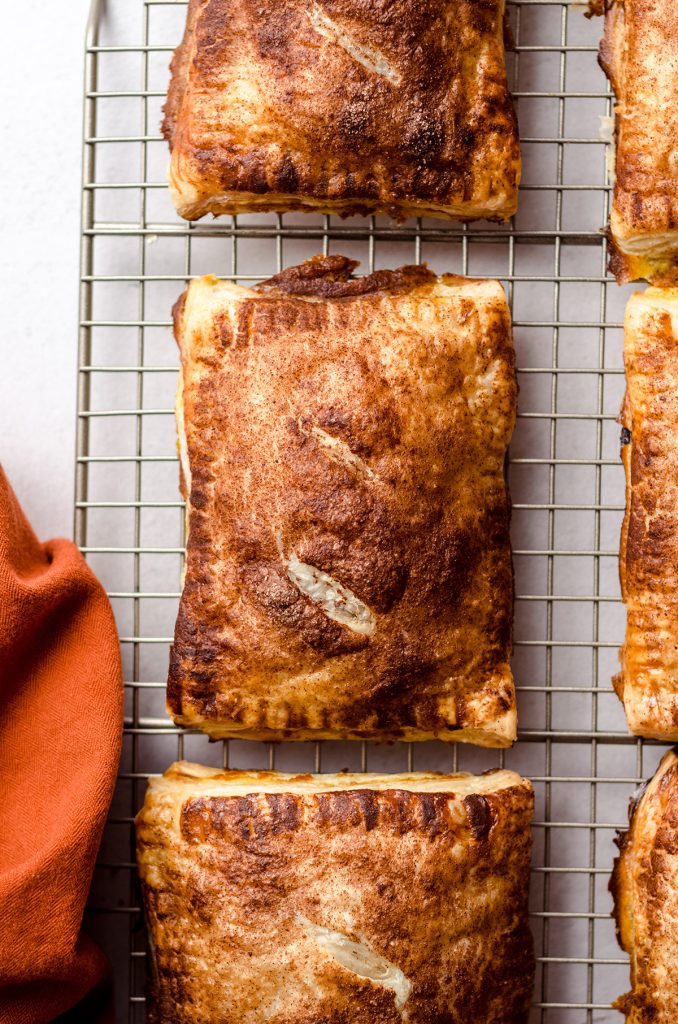 Pumpkin Spice Chex Mix
A sweet and salty snack mix packed with pumpkin spice flavor. A must-have for cozy weather snacking!
Servings:
6
cups Chex mix
Ingredients
2 and 1/2

cups

Rice Chex® cereal

2

cups

mini pretzels

1 and 1/2

cups

Cinnamon Teddy Grahams

6

ounces

pecans

coarsely chopped

1/4

cup

unsalted butter

melted

2

teaspoons

vanilla extract

1/4

cup

+ 1 Tablespoon brown sugar

1 and 1/2

Tablespoons

pumpkin pie spice
Instructions
Line a large baking sheet with parchment paper or a silicone baking mat. Set aside.

In a large microwave safe bowl, toss together the Chex cereal, mini pretzels, Teddy Grahams, and chopped pecans. Set aside.

In a small microwave safe bowl or a glass measuring cup with a spout, melt the butter. Stir in the vanilla extract. Add the brown sugar and the pumpkin pie spice and stir until completely combined. Pour butter mixture over the cereal mixture and stir gently with a spatula until all of the sugar and spice is distributed evenly.

Put the bowl in the microwave on HIGH for 1 minute, then stir gently with a spatula to distribute heat. The Teddy Grahams will start to get slightly soft. This is ok. This is why I encourage you to stir gently. They will get crisp again once Chex mix cools. Heat Chex mix again in 1 minute increments for a total of 3-4 minutes, stirring after each minute. Stop when the Chex mix begins to brown. Pour onto prepared baking sheet and allow to cool. Store Chex mix in an airtight container or large zip-top bag at room temperature up to 2 weeks.
Nutrition Disclosure
All nutritional values are approximate and provided to the reader as a courtesy. Changing ingredients and/or quantities will alter the estimated nutritional calculations.