Homemade Cinnamon Raisin Peanut Butter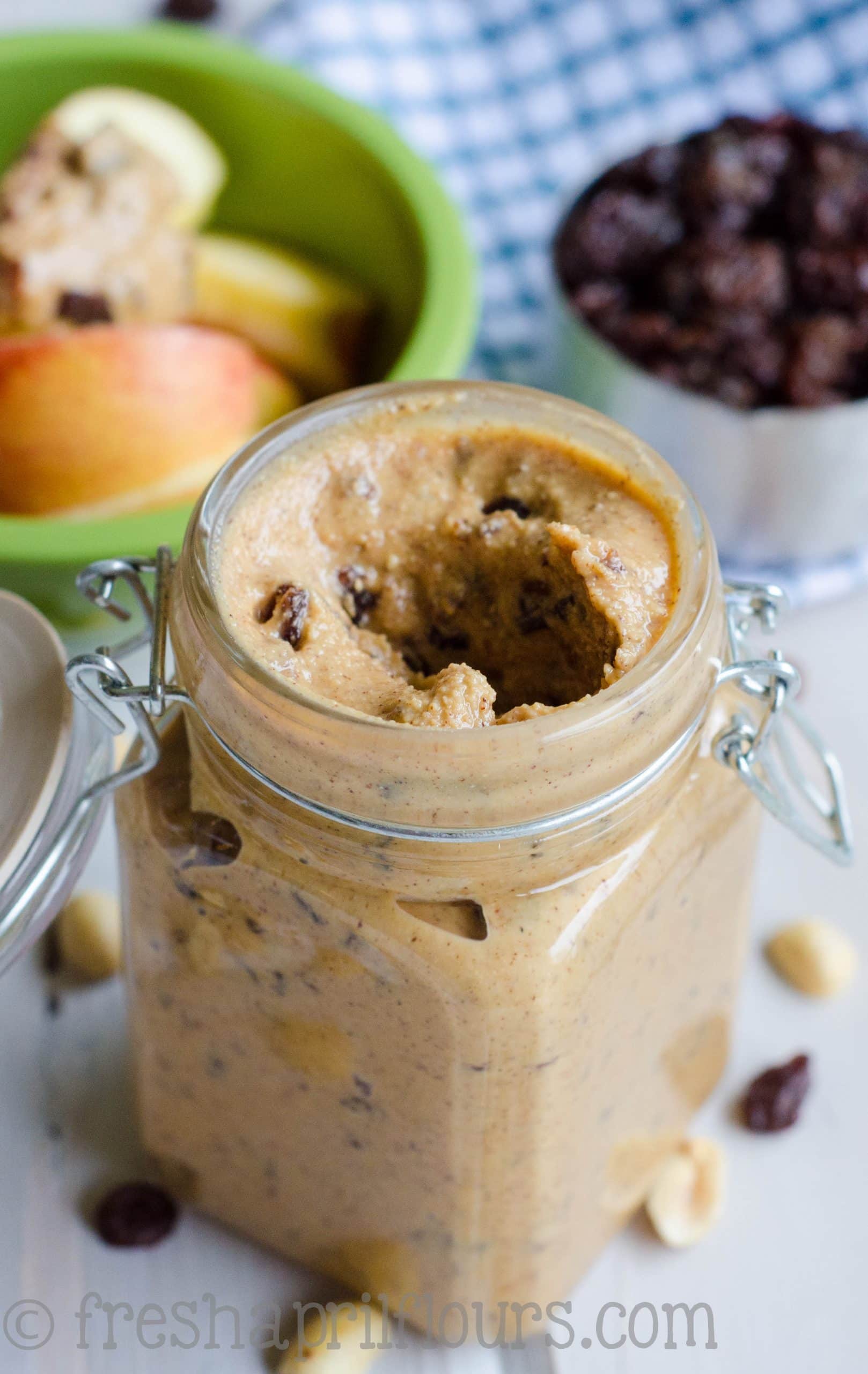 As an Amazon Associate, I earn from qualifying purchases. Read the full disclosure here.
Mouthwatering homemade peanut butter that is lightly spiced with cinnamon and sweetened up with raisins.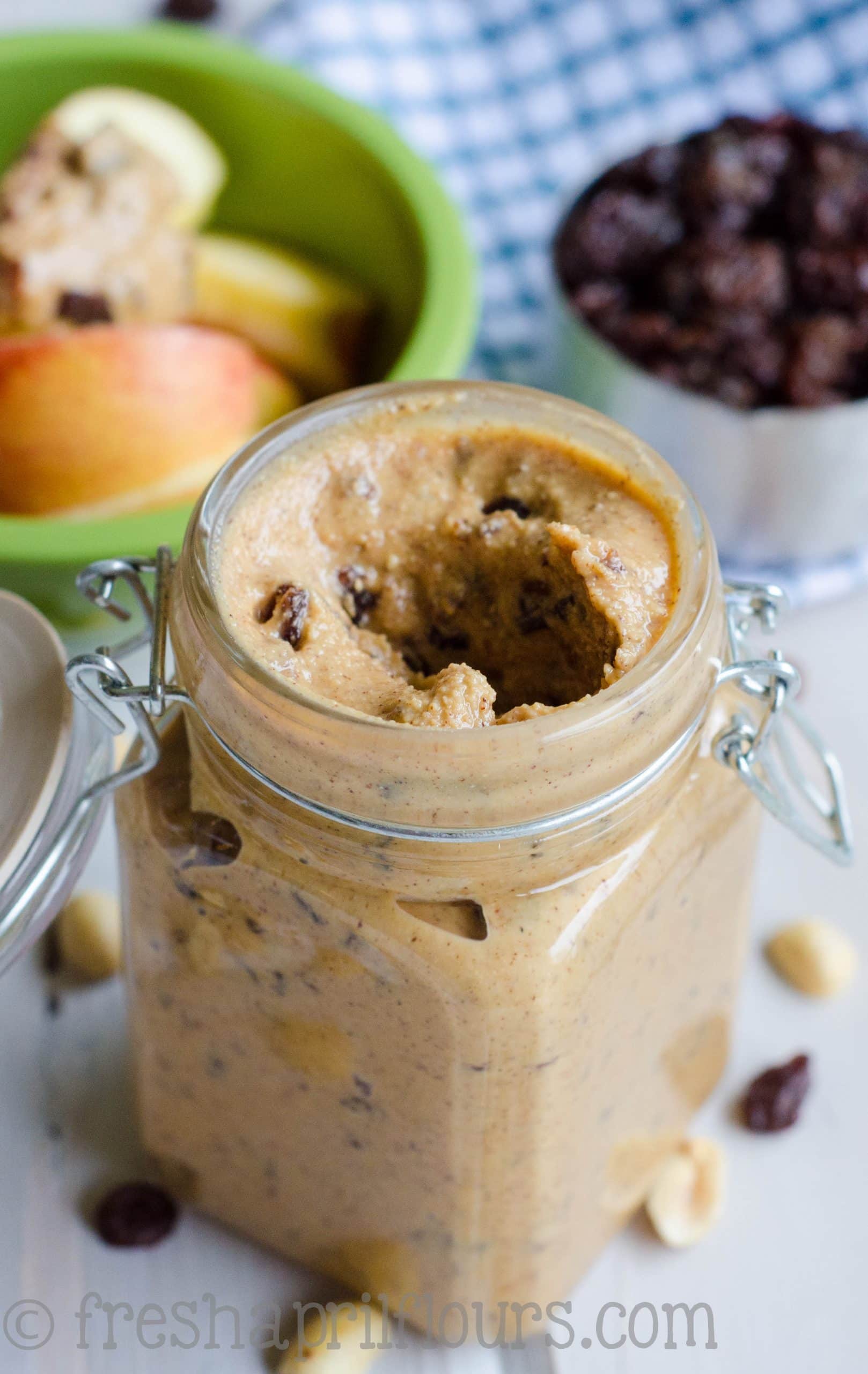 Are you full? Of the cookies, wine, brownies, candy, and more cookies that have taken over your life in the past month or two? Yeah, me too. I would be ok with never seeing another cookie ever again.
Kiddinggggg! Cookies are why I go to spin class.
All kidding aside though, I'm going to try to keep January a bit on the healthier side. As much as we all love the sweet stuff, sometimes it's just too much, and we need a little detoxing. Not to worry… My kitchen and blog are here to help.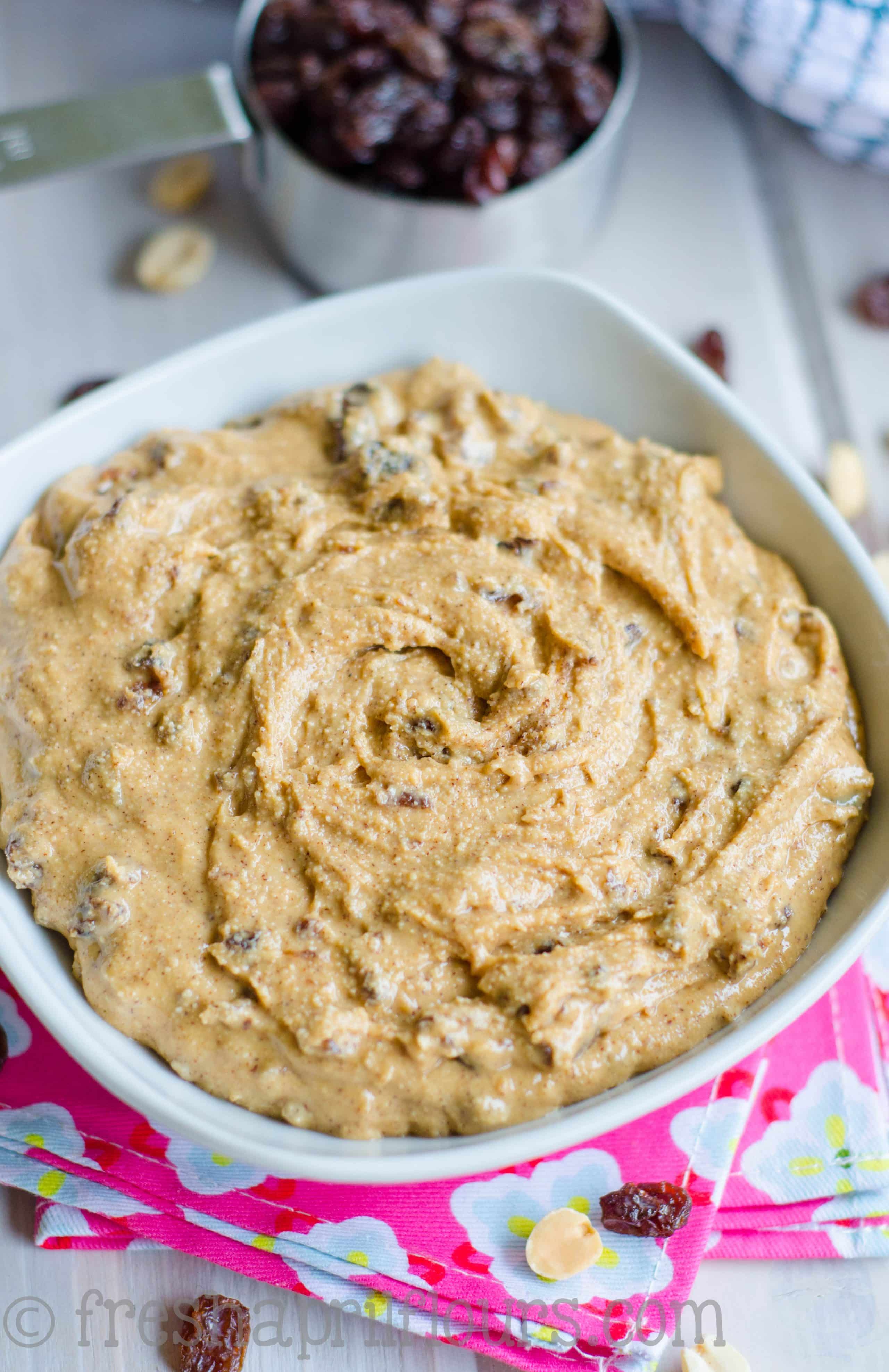 I will be honest… I was not quite feeling the kitchen/my oven this weekend. It was rainy, cold, dreary, and all I wanted to do was curl up on the couch with my darling husband and watch movies. So that's what we did. Don't judge us. We went to the gym a lot of those days, too, I promise.
That being said, I still wanted to bring you all a recipe that was quick, easy, tasty, and healthy. And so my cinnamon raisin peanut butter was born.
Before you call me a genius (well, you still can if you want), I didn't make this up. I've totally eaten it before (it's from the same company who inspired my other favorite jazzy peanut butter flavor), and it's just way too easy to make at home.
If you've checked out my homemade white chocolate peanut butter, you know it's crazy simple to turn peanuts into peanut butter at home. It takes, like, 3 minutes. It takes about 8 minutes if you stop to take pictures, but since you're probably not going to do that, let's call it less than 3 minutes.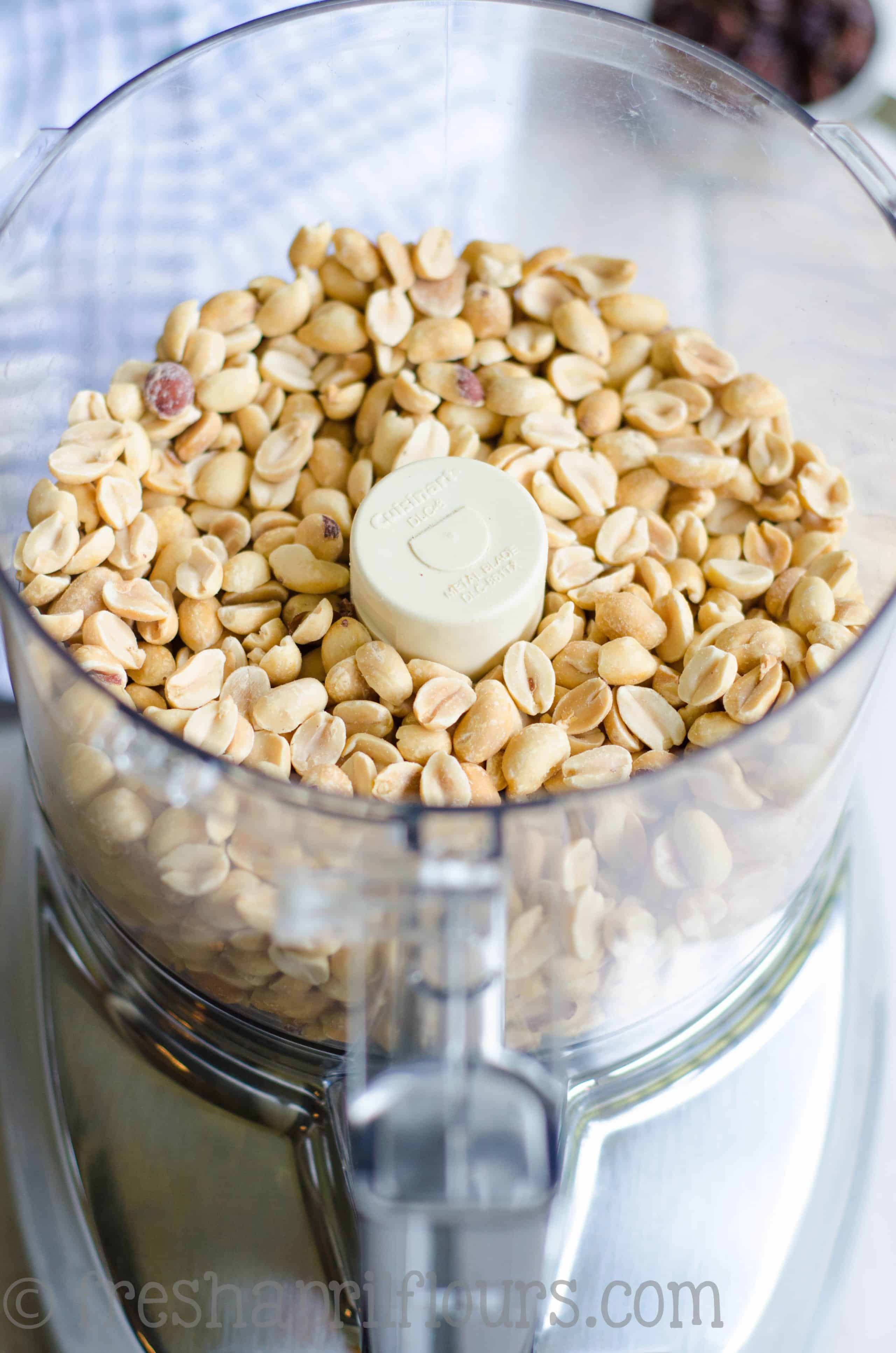 Dry roasted unsalted peanuts, cinnamon, raisins and some kind of blender or food processor is all.you.need! If you don't like raisins, leave them out. If you don't like cinnamon, leave it out.
If you don't like raisins or cinnamon, then I love you for still reading… And I urge you to just make some peanut butter.
If you REALLY like cinnamon and/or raisins, load up on either or both! Are you seeing how simple this is?
[Look at all that spicy, swirly cinnamon! ↓↓↓ Have I mentioned how much I love cinnamon?]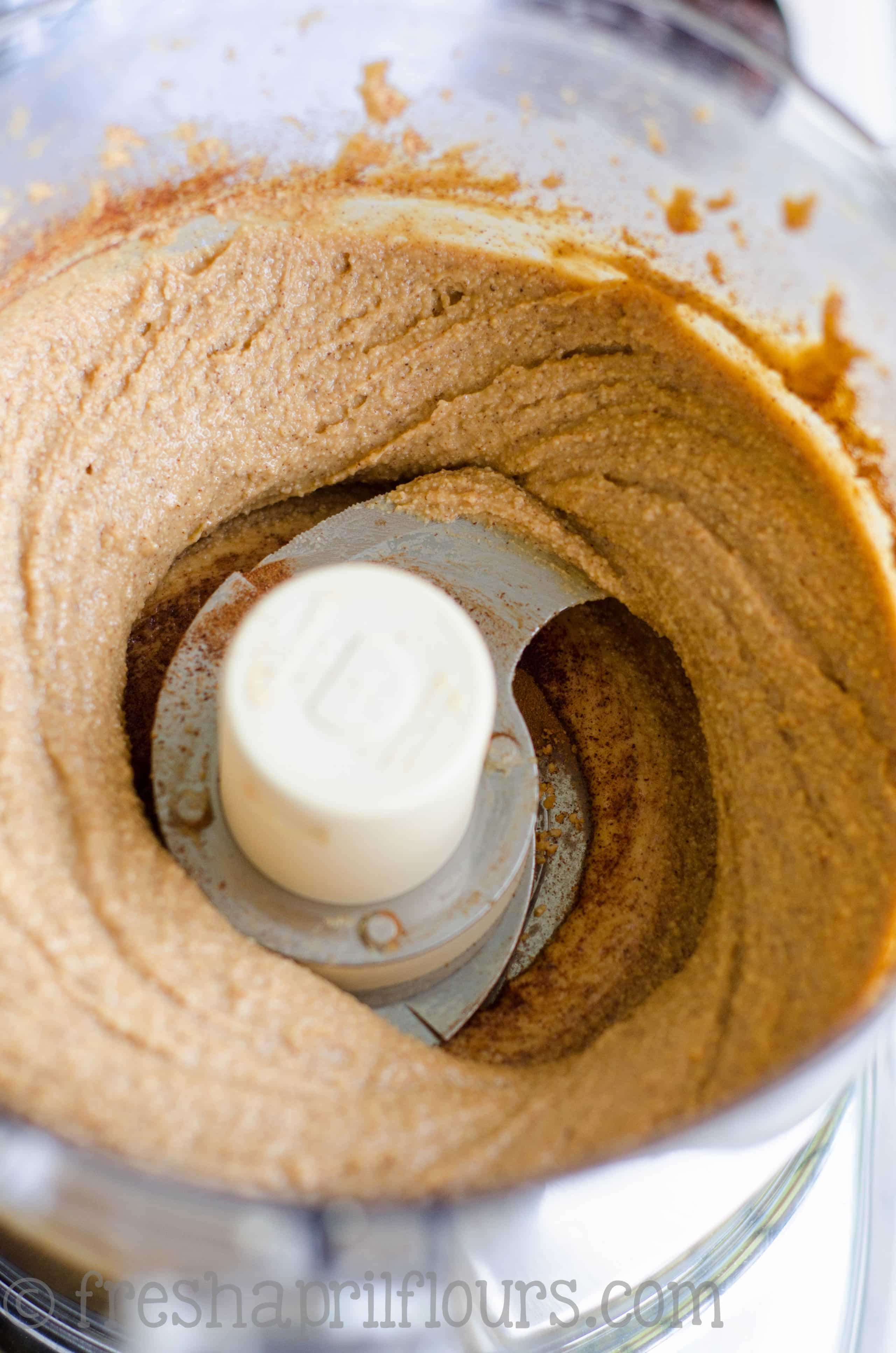 I really love raisins (a lot), so I put a lot of them in my cinnamon raisin peanut butter, and I find that I get enough sweetness from them in each bite. If you prefer your peanut butter sweeter, add some honey. It's a great way to add sweet naturally!
I urge you to try this super easy and mouthwatering peanut butter in your own kitchen. Invite some friends over for the greatest snack-taste-test party ever!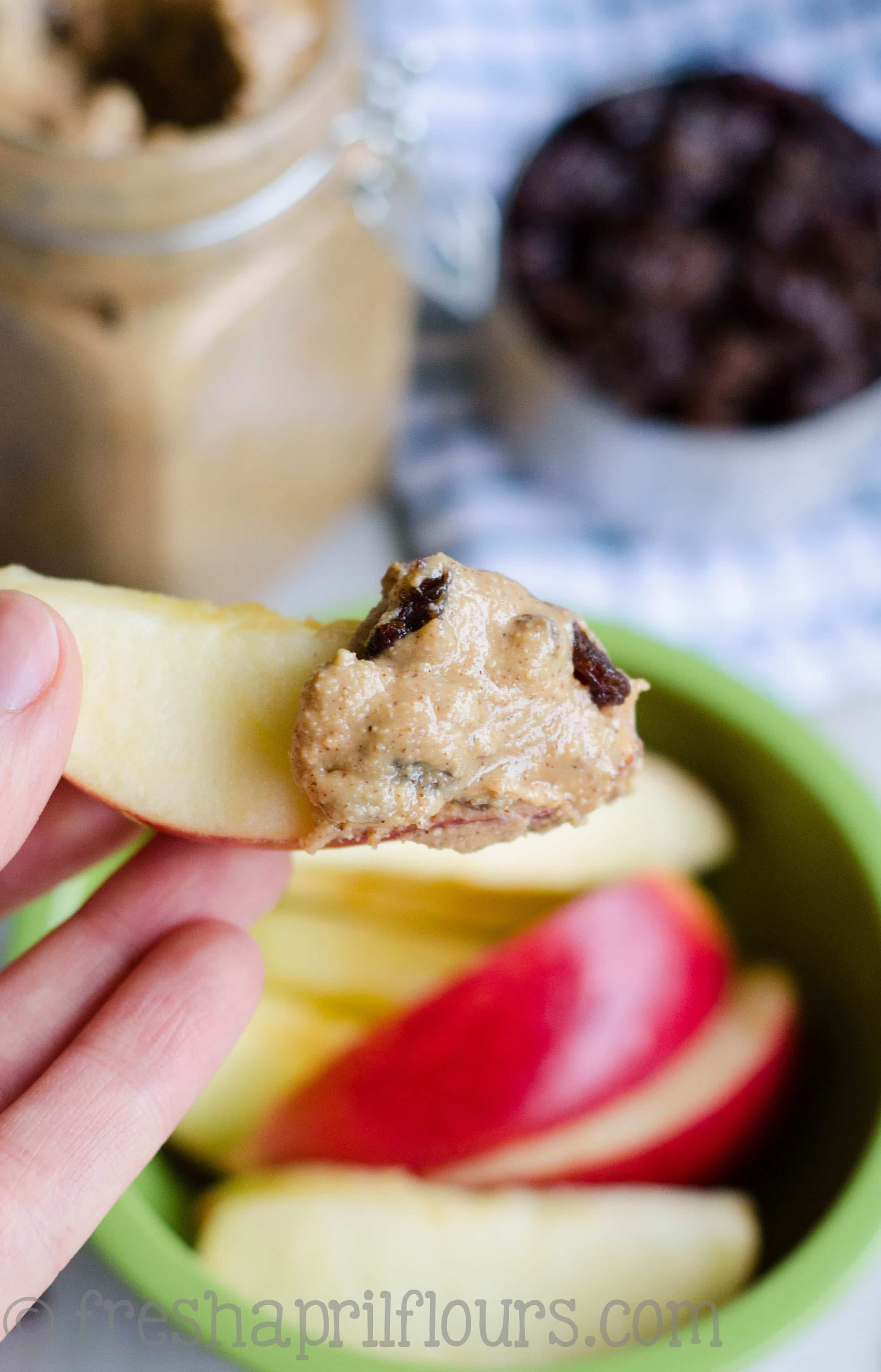 Try it on apples, bread, bagels, crackers, SPOONS, FINGERS, bananas… Seriously, guys, I will keep posting homemade nut butter recipes until you all believe me that they're so easy to make at home and I convince you to never buy another jar from the grocery store.
Ok, that was a little extreme. We definitely still buy our own occasionally… But I prefer my own peanut butter to raisin ratio the best!
More homemade nut butter? Let's do it! Try any of these recipes next: honey almond butter, white chocolate peanut butter, or salted honey cashew peanut butter.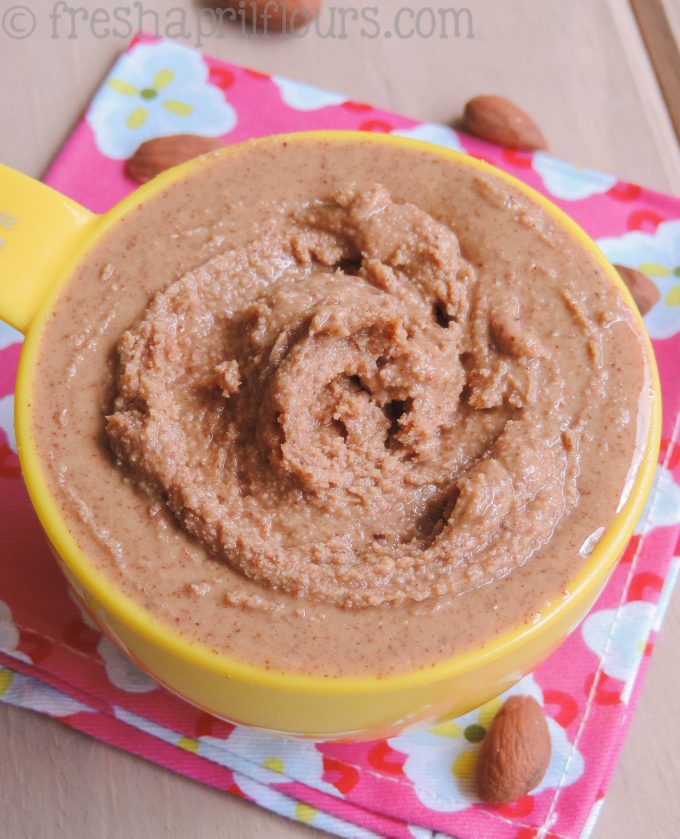 Homemade Cinnamon Raisin Peanut Butter
Mouthwatering homemade peanut butter that is lightly spiced with cinnamon and sweetened up with raisins.
Ingredients
8

ounces

peanuts

I used dry roasted, unsalted

¼

teaspoon

salt

3/4

teaspoon

ground cinnamon

1/3

cup

raisins

this is my preferred amount, start with 1/4 cup if you think it might be too much
Instructions
Pour peanuts and salt into food processor. Process until the nuts go from coarse to smooth. Stop and scrape down the sides.

Add ground cinnamon and continue to process until peanut butter reaches your preferred texture (I like mine a little on the crunchier side). Scrape down sides and bottom to ensure there are no clumps of cinnamon.

Add raisins and stir (or pulse a few times to incorporate). Store in an airtight container.
Nutrition Disclosure
All nutritional values are approximate and provided to the reader as a courtesy. Changing ingredients and/or quantities will alter the estimated nutritional calculations.