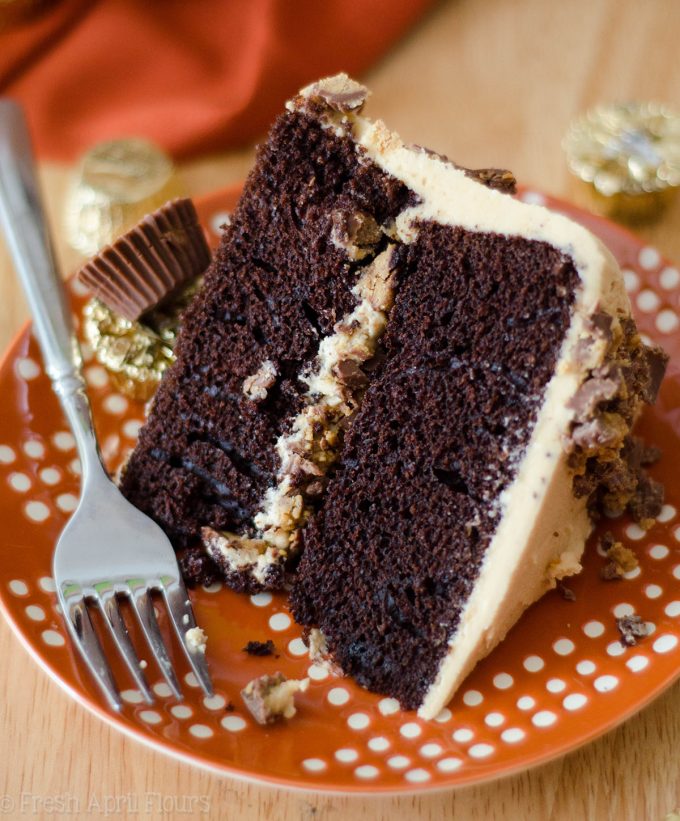 While Valentine's Day may already be behind us, I think the whole month of February, or at least the remainder of this week, deserves to pump out some extra love, don't you agree? And since we're already into the second month of 2017, I owe you another Cake of The Month. All that said, I thought it would be incredibly appropriate to bring you a chocolate peanut butter number because I'm pretty sure it's been scientifically proven by tastebuds around the world that chocolate + peanut butter is the ultimate flavor combo and if flavors were people, this couple would be the "it" one and super in love.
So… Post-Valentine's Day Cake of The Month, comin' atcha nice and sweet.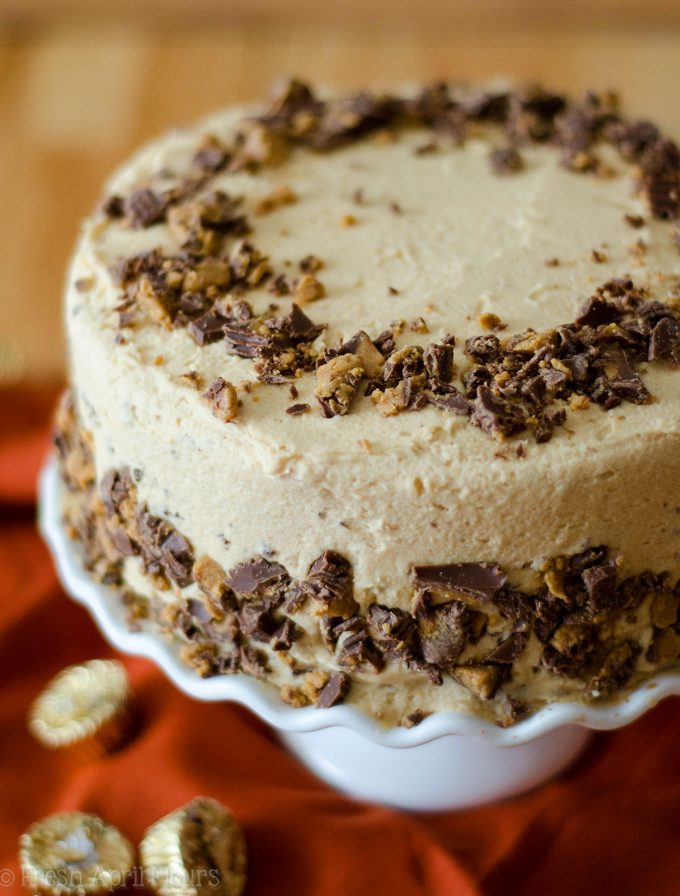 I've been having a lot of fun planning out this year's cake recipes, and while I do have a chocolate layer cake on the blog already, this dark chocolate layer cake is a little different from that, though very similar. I want to show you how not every chocolate cake is created equal (just like not every chocolate chip cookie is either), and how changing up just a few things in your ingredient list can yield not only a different flavor, but also a different texture and density.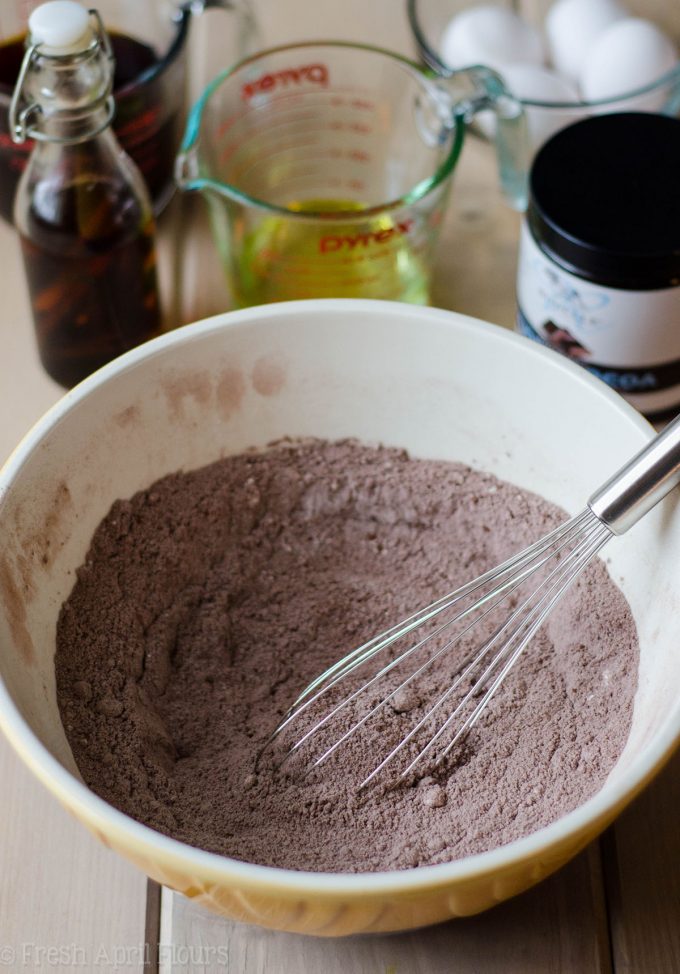 To change things up for this dark chocolate cake while using my classic chocolate cake recipe as a guide, I wanted to create a deeper, darker, less sweet flavor without sacrificing any moisture. So I opted for half granulated and half brown sugar rather than straight up granulated. This sugar blend brings some extra moisture to the crumb while also giving the dark chocolate of the Dutch processed cocoa powder (rather than unsweetened cocoa powder) some deeper molassesy notes. I also completely cut out the buttermilk and opted for doubling the amount of eggs to 4. More eggs = denser texture = heavier, sturdier cake to complement the dark chocolate essence I was aiming for.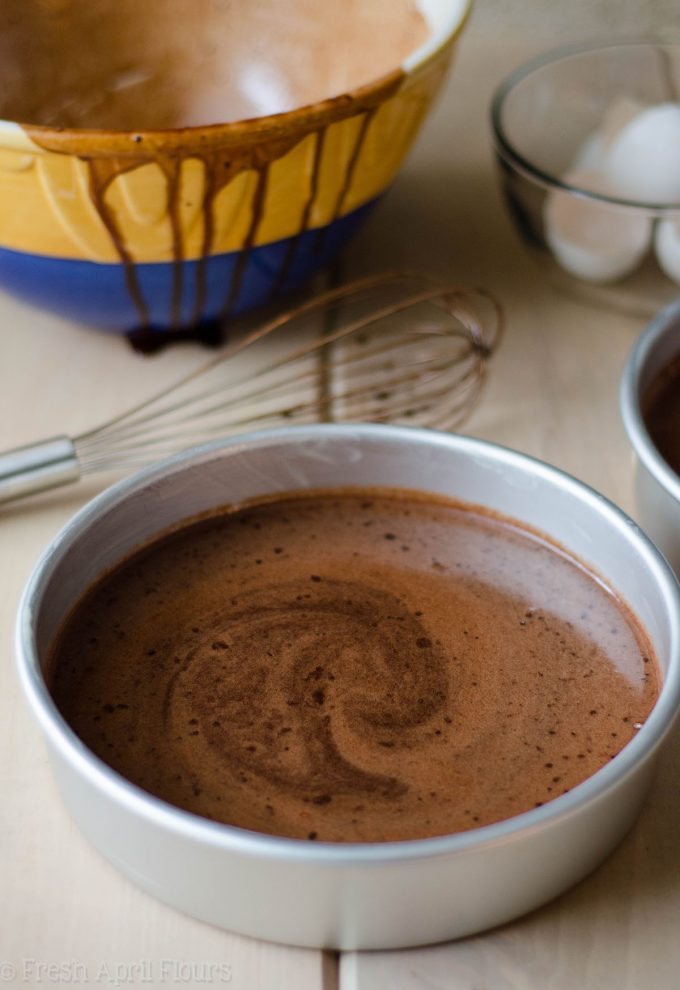 Now. The most important player here in this cake game: peanut butter buttercream. BELIEVE ME when I tell you that this frosting is a little gift from the cake gods. It is absolutely irresistible, and I can tell you from experience that you may find yourself with several dirty spoons and way less frosting than you thought you had once you have one lick of this stuff. To say it's incredible is somehow an understatement. And the best part? It's so freaking simple.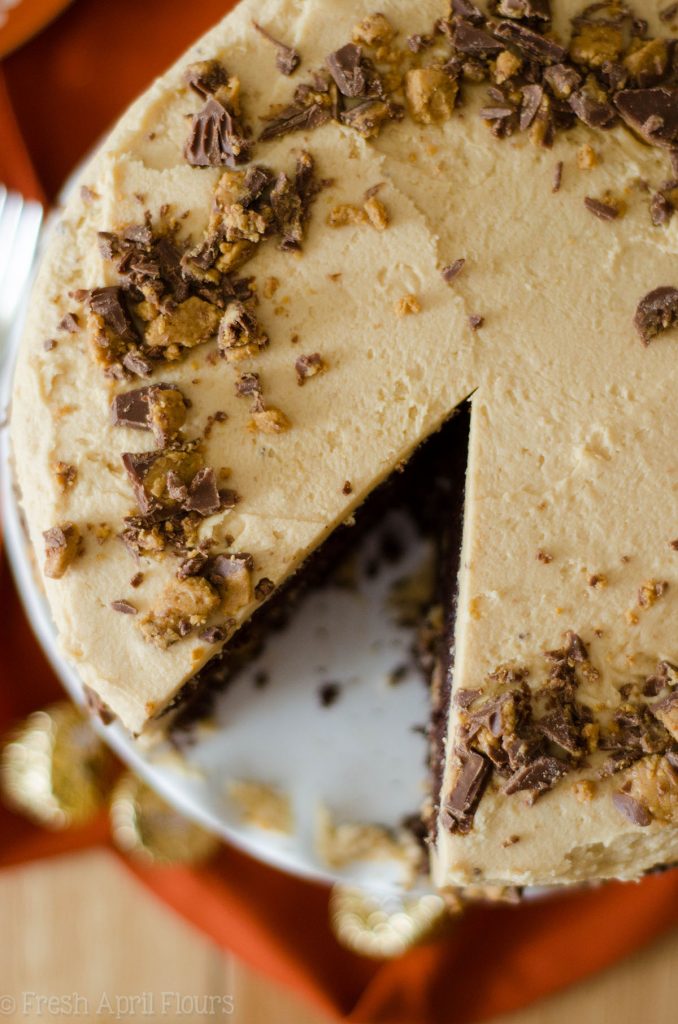 Butter, creamy peanut butter, powdered sugar, a touch of vanilla, and some milk/cream/water. I've been making this frosting for years and it never disappoints. Try it on pretzels, graham crackers, a yellow cake, brownies… Truly anything that pairs well with peanut butter. No judgment if it never sees anything other than your dark chocolate cake and a spoon, though.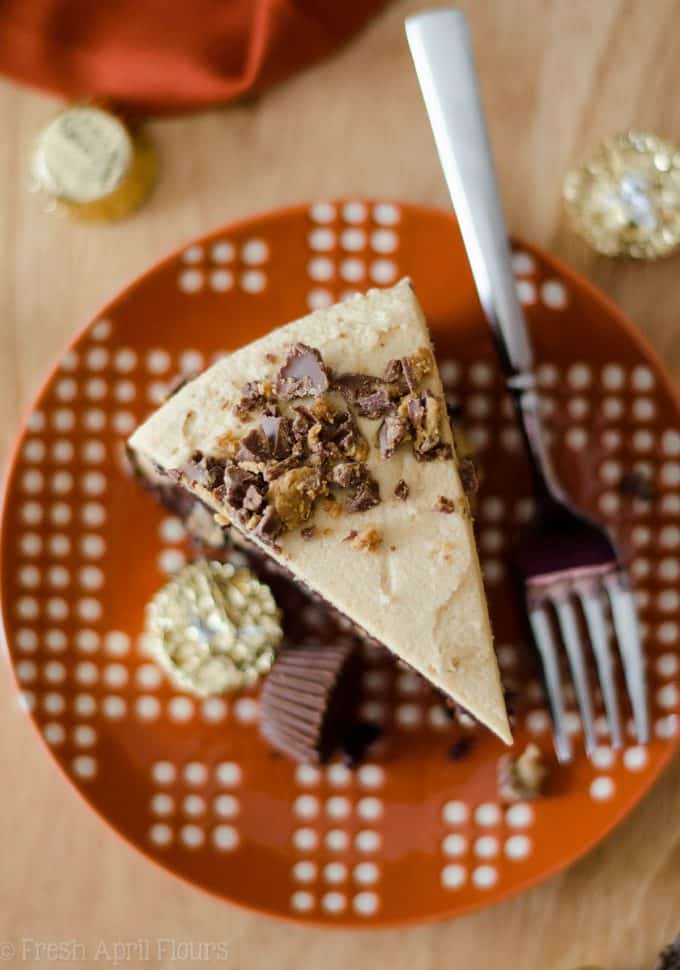 This cake was a request by my manager at work for her birthday, and it certainly did not disappoint. I shared this cake with several coworkers over the course of a couple days, and there may or may not have been elbow shoves over the last few slivers.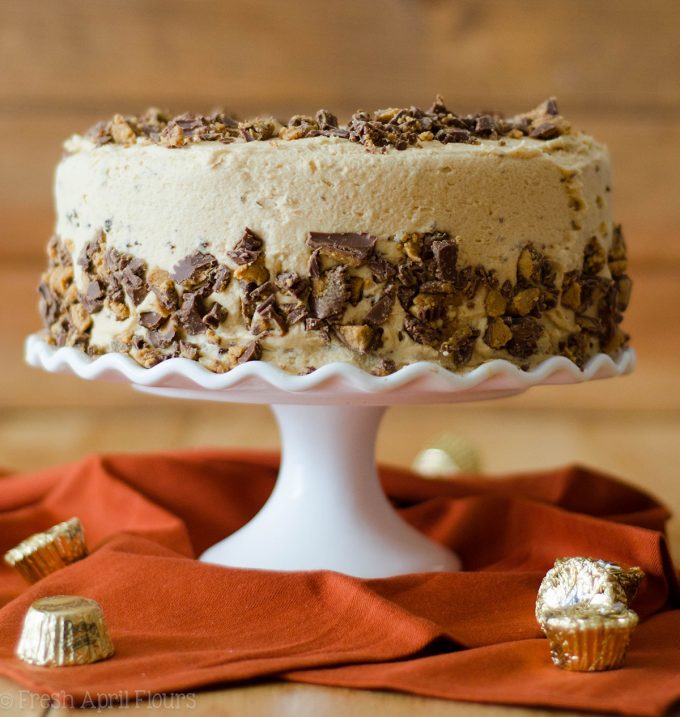 Of course, no dark chocolate cake with peanut butter frosting is complete without a generous sprinkle of chopped peanut butter cups, so while you're at it, toss some into the smear of frosting between the two cake layers.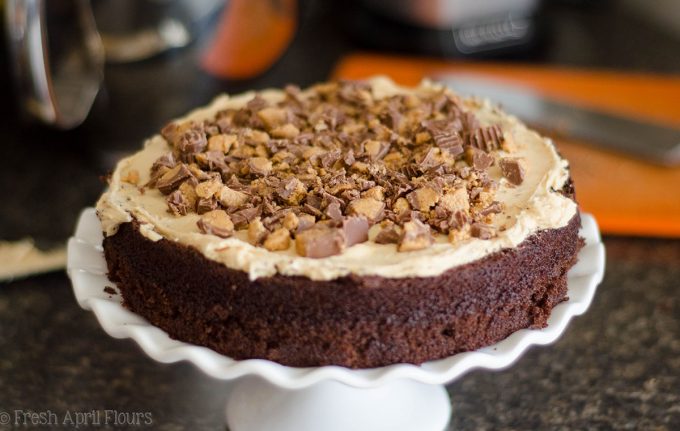 Deep, dark, moist chocolate cake paired with a sweet and creamy peanut butter frosting is just what your Friday needs. I'm thinking this is the perfect way to round out Valentine's Day week, and adding this cake to your baking arsenal is the best way to spread some love all around!