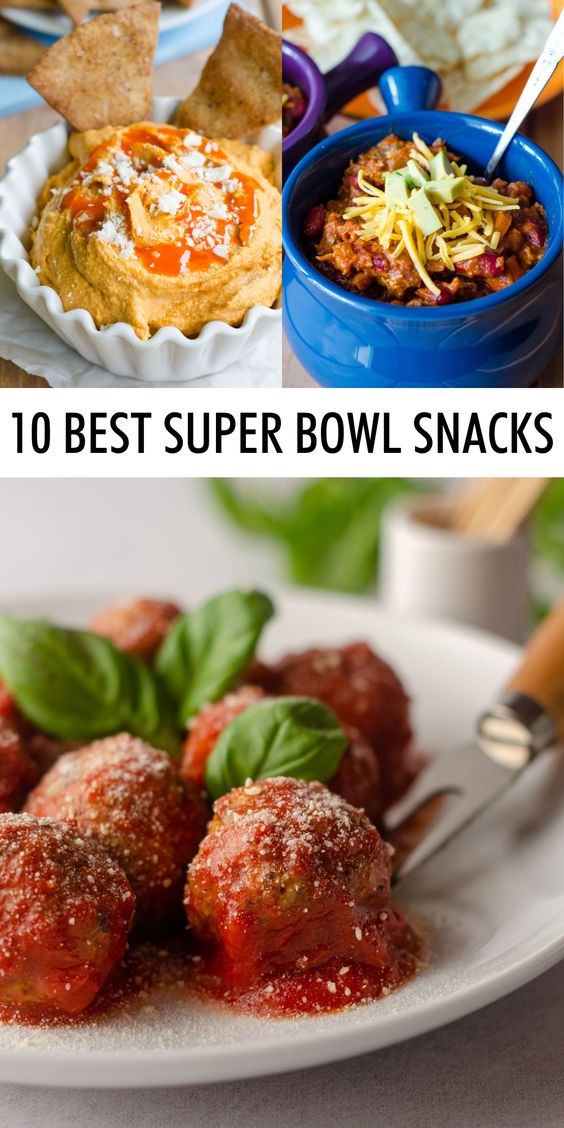 As an Amazon Associate, I earn from qualifying purchases. Read the full disclosure here.
Yes, yes it is. It's time to get your menus in order for the Super Bowl. Have you started thinking about that yet??
We here in the April household don't normally watch the Super Bowl. For one, we don't really follow football (and we have a serious rivalry if we do anyway, so we've resorted to just not watching football at all) and secondly, we got rid of cable a long time ago.
Buuuuut, if we are invited to a Super Bowl party, we will be there in a second… Mostly for the snacks and commercials, so you can bet if you invite us to your party this year, I will come bearing one or two (maybe even three?!) of these dips/snacks.
And if you don't, then your loss, because maybe I'll whip a couple of these up just because some of them are so darn good and it would be a fun excuse to make and eat them anyway.
Yes, let's go with that.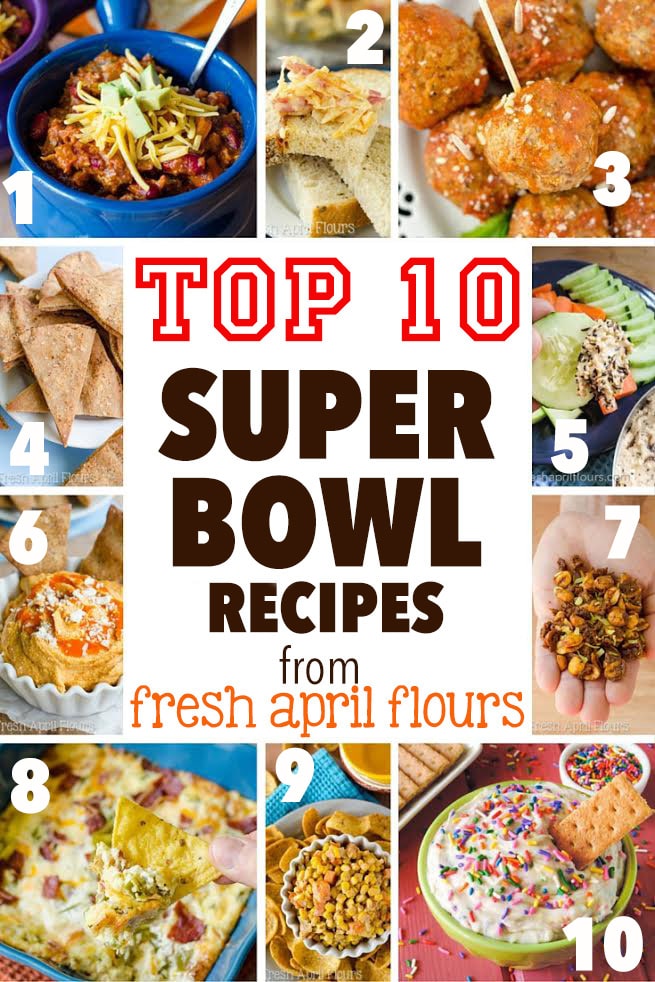 1. Buffalo Chicken Chili: Who doesn't love buffalo?! And also… It's chilly. What better than chili? (PSSST! Double this recipe as well so you have some for your freezer!)
2. Reuben Dip: All the lip smackin' parts of the inside of a Reuben sandwich, ready to dip or spread onto chunks of rye bread. Oh. Yes.
3. Slow Cooker Turkey Meatballs (Gluten Free): Throw them on a roll with some mozzarella for a meal option or serve them up with toothpicks for snacking.
4. Homemade Pita Chips: Perfect for some homemade hummus (see #5 and #6 below) or really any other dip you can get your hands on. Simple and customizable!
5. Everything Hummus: More homemade hummus, because hellooooo, dips!
6. Creamy Buffalo Hummus: Hummus is so much cheaper to make, and much easier than you think it is. And like I said: BUFFALO. I mean… It's only one of the best flavors ever.
7. Toasted Coconut Curry Peanuts: Just a little something to change it up and be a little something different for your party guests. We had a hard time not eating these crunchy/spicy/sweet snackies!
8. Jalapeño Popper Dip: Instead of stuffing jalapeños all day in preparation, throw together a dippable form!
9. Creamy Southwest Corn Dip: So easy and so tasty, you might want to make a double batch. Seriously. This gets rave reviews every single time!
10. Cake Batter Dip: Because no party is a party without sprinkles. Serve with all the sweet stuff– graham crackers, pretzels, cookies, animal crackers– or spoons!
So which one will you be munching with your Super Bowling this year?