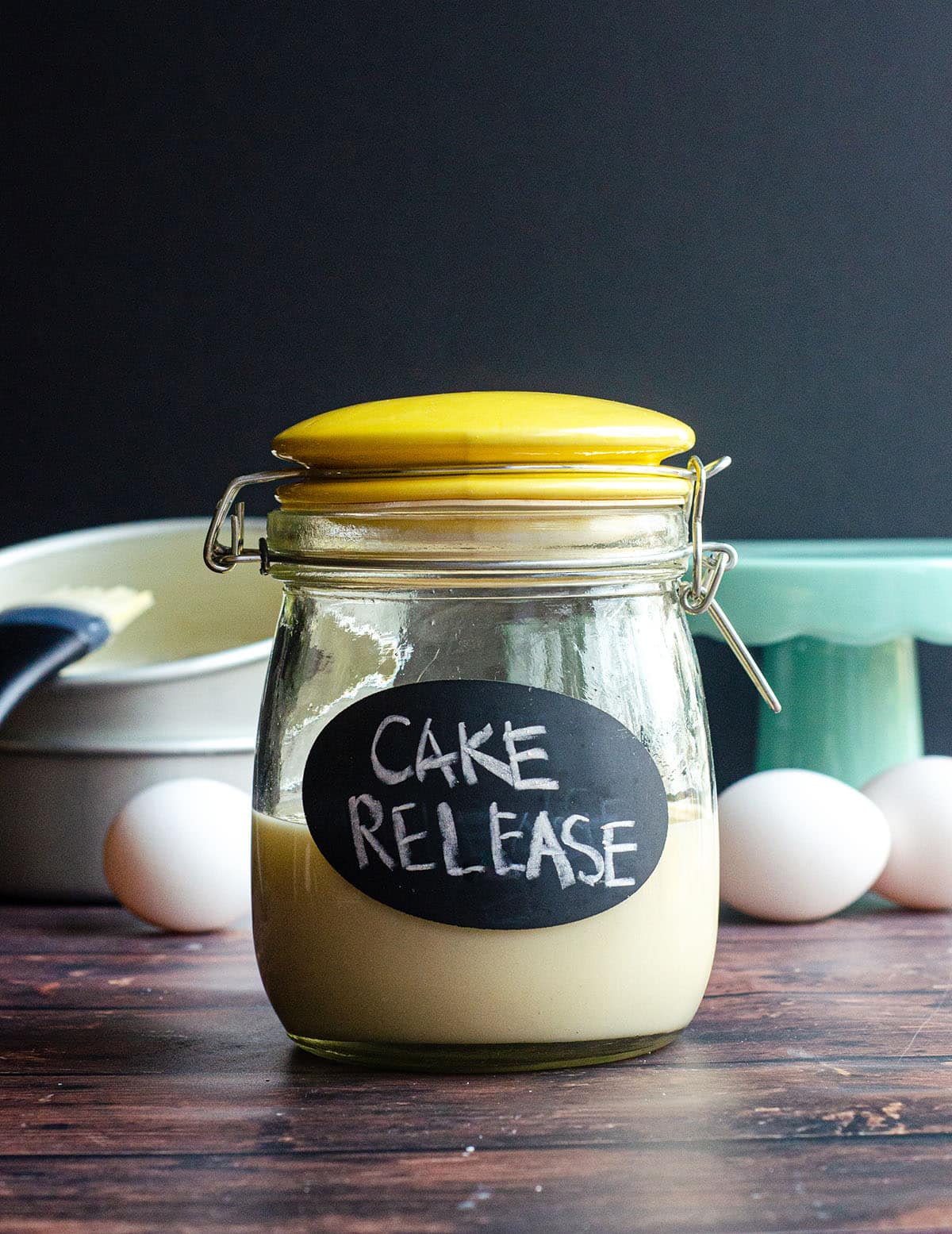 As an Amazon Associate, I earn from qualifying purchases. Read the full disclosure here.
Just 3 ingredients and you'll never have trouble getting your cakes out of the pan again!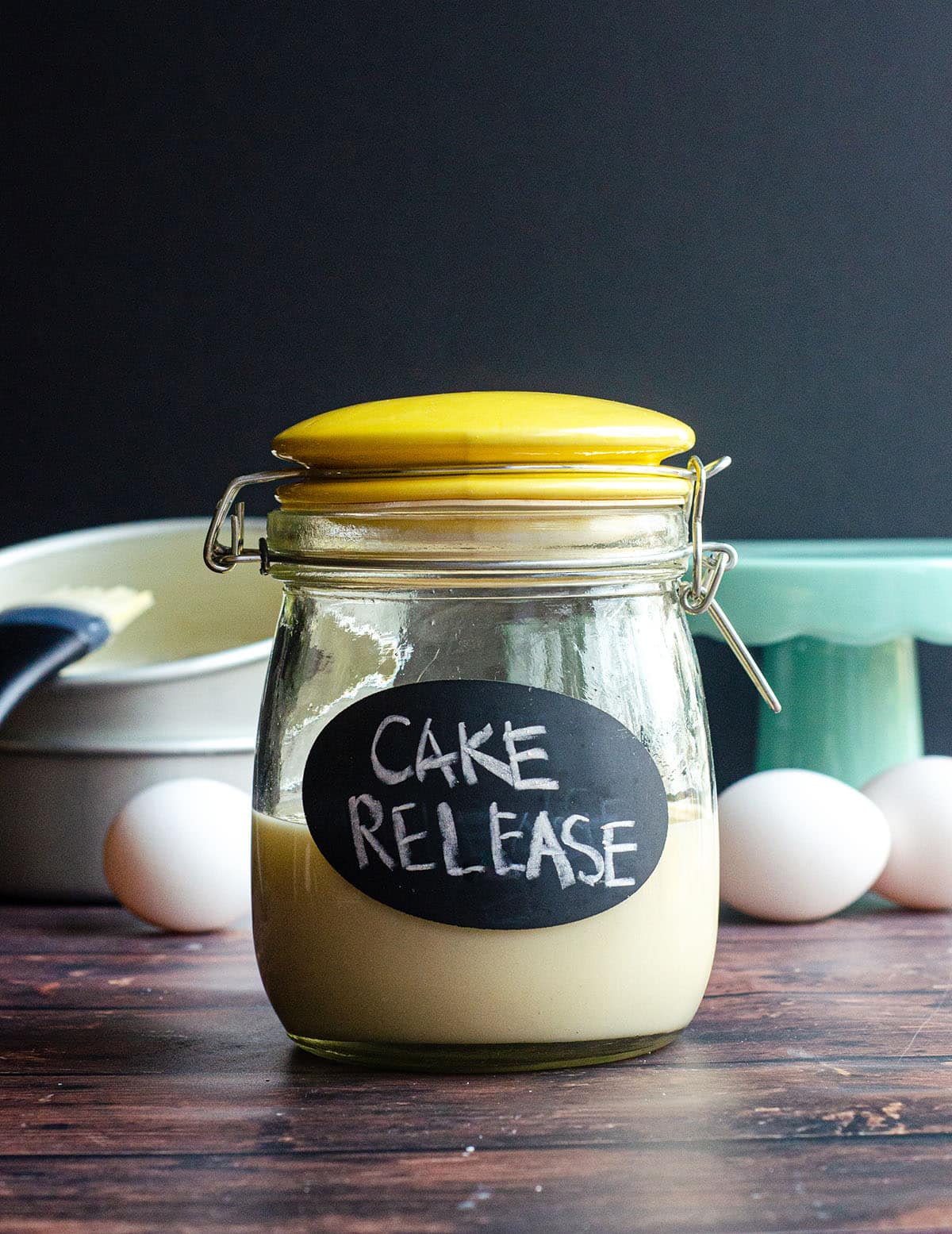 Well, hello there, baker! I'm going to revolutionize your life today.
ARE YOU READY?
Truth be told, this won't be a very long post today, because when it comes to cakes, I seem to have a lot to say about them and can keep this one nice and short.
This post/"recipe"/thing is many many many years overdue to you. In fact, it was overdue to myself, but that's not your fault and only 100% mine.
You may recall that I've been baking cakes since 2010 when I started my own home based baking business. I've made approximately eleventy billion cakes in my more-than-a-decade cake baking years, and I have this magic thing called "cake release" to thank for it.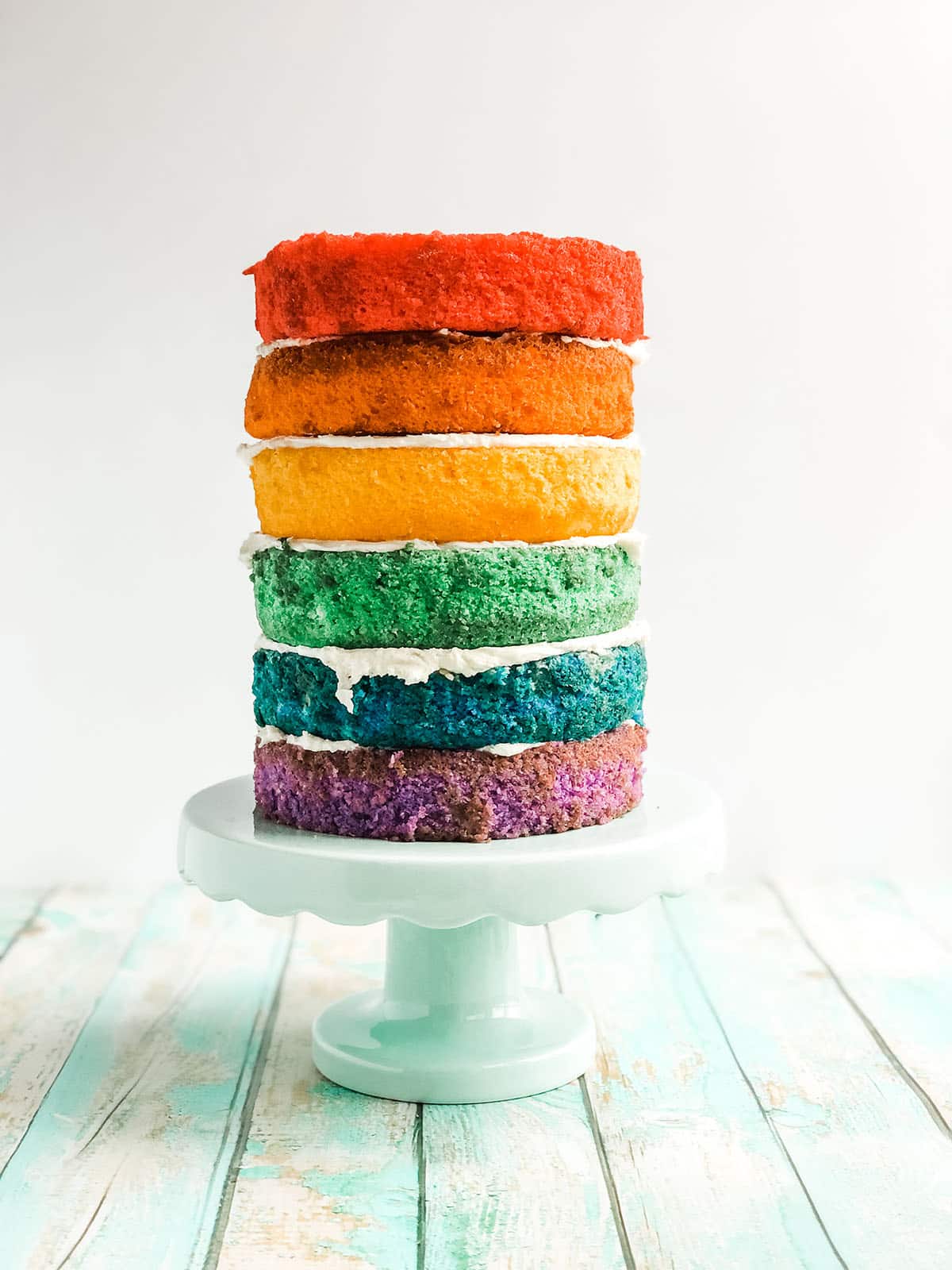 When I started baking cakes, I found Wilton made this product called "cake release," and I kid you not, cakes just slipped out of the pan when they were done.
SLIPPED RIGHT OUT. Like magic.
And it wasn't until a couple months ago when I ran out of my last bottle of it that I started wondering… "Can I make this myself? I have to be able to make this myself. I can definitely make this myself."
So I did a little research (as in, I read the back of the bottle/the list of ingredients) and realized that I had, umm, all of the necessary ingredients.
All three of them.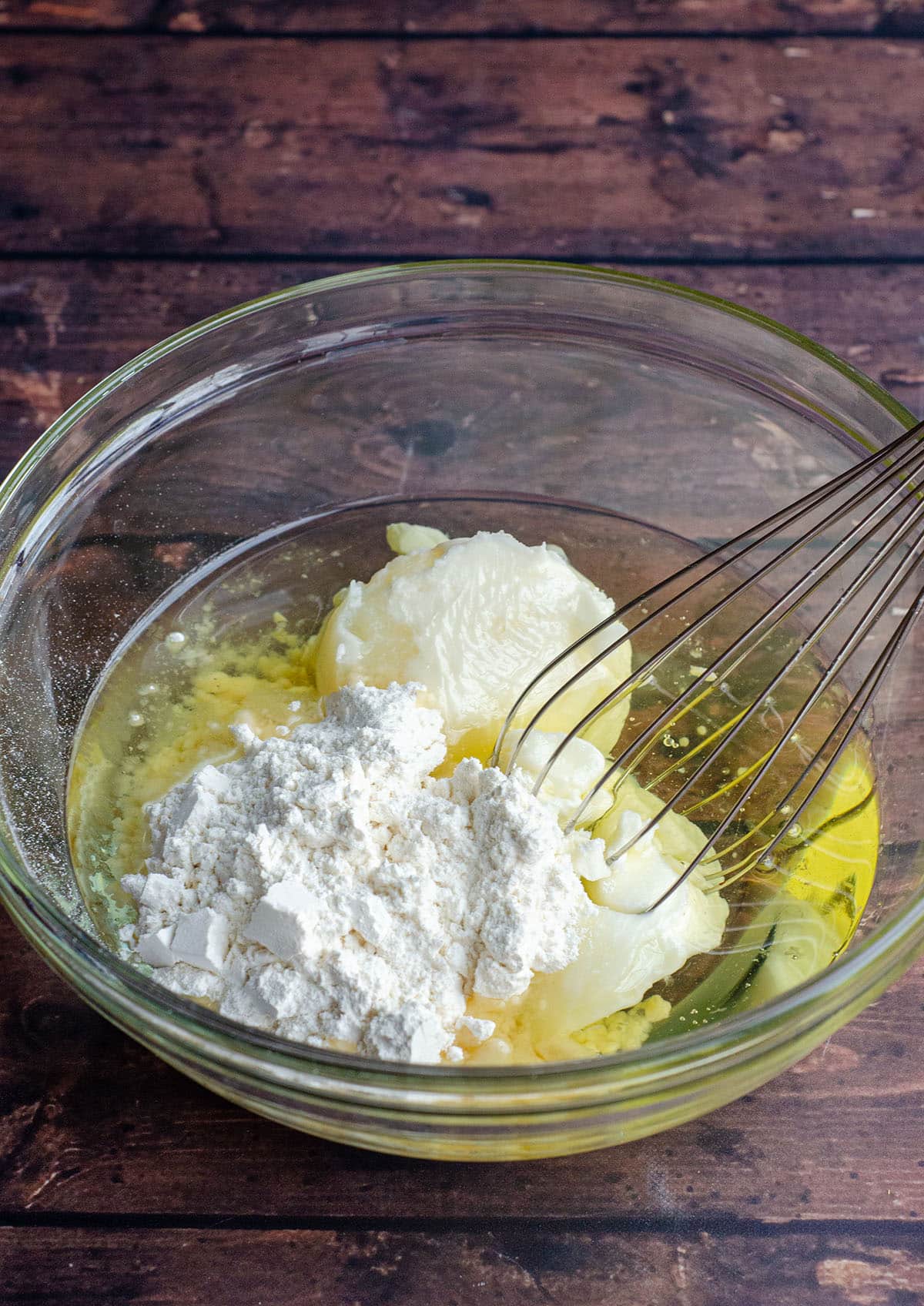 This is kind of like that time when I realized I could make my own magic shell at home. Hello, two ingredients.
INGREDIENTS FOR HOMEMADE CAKE RELEASE
Like I said, just 3 ingredients. And those ingredients are:
•vegetable shortening
•vegetable oil
•all-purpose flour
Boom. Done.
You'll need to whisk these ingredients together fairly vigorously, because you'll want to make sure all those flour clumps disappear, but holy moly, friends. This stuff is your cake baking BFF.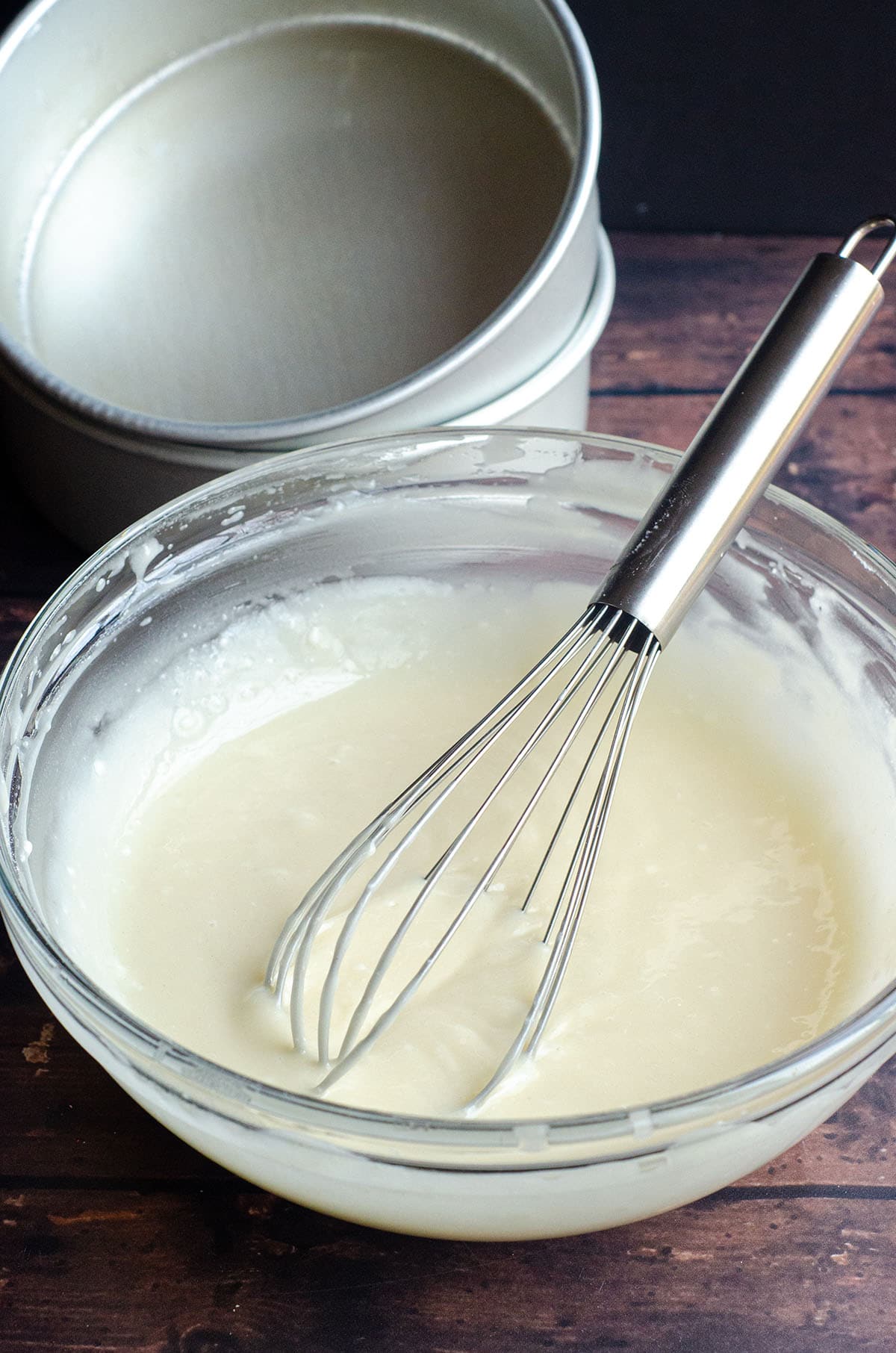 It works just as wonderfully as the original stuff I used to buy from Wilton, and it's significantly less expensive to do it at home.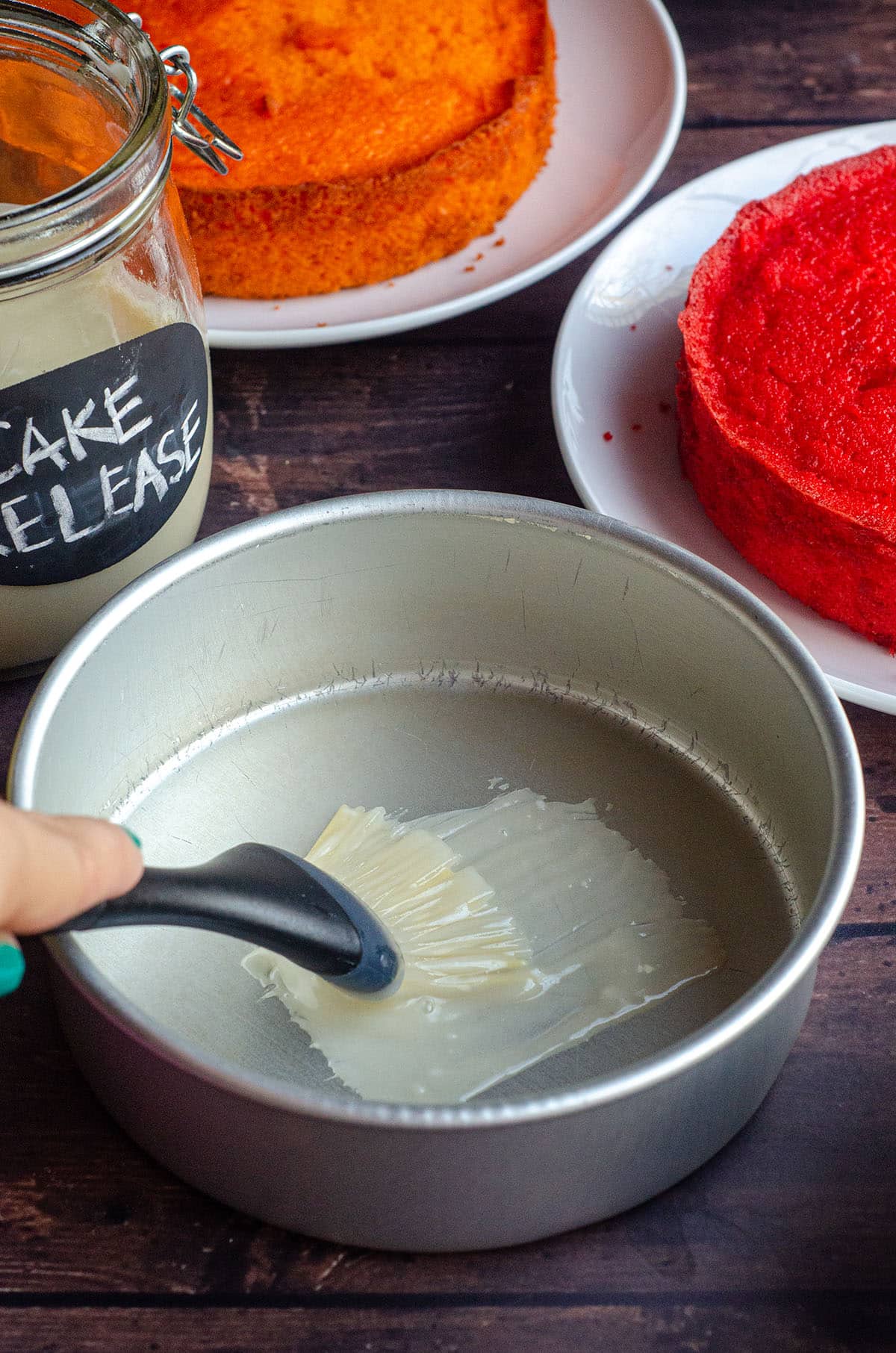 And if you're wondering what these amazingly colorful layers of cake are, you can visit my rainbow cake recipe!
So there you go. If you've ever struggled with how to keep cake from sticking to pan, here's your best bet.
Lather up those cake pans and pour your batter in worry-free that the bottom of that cake will see the glorious light of your kitchen at some point in an hour or so!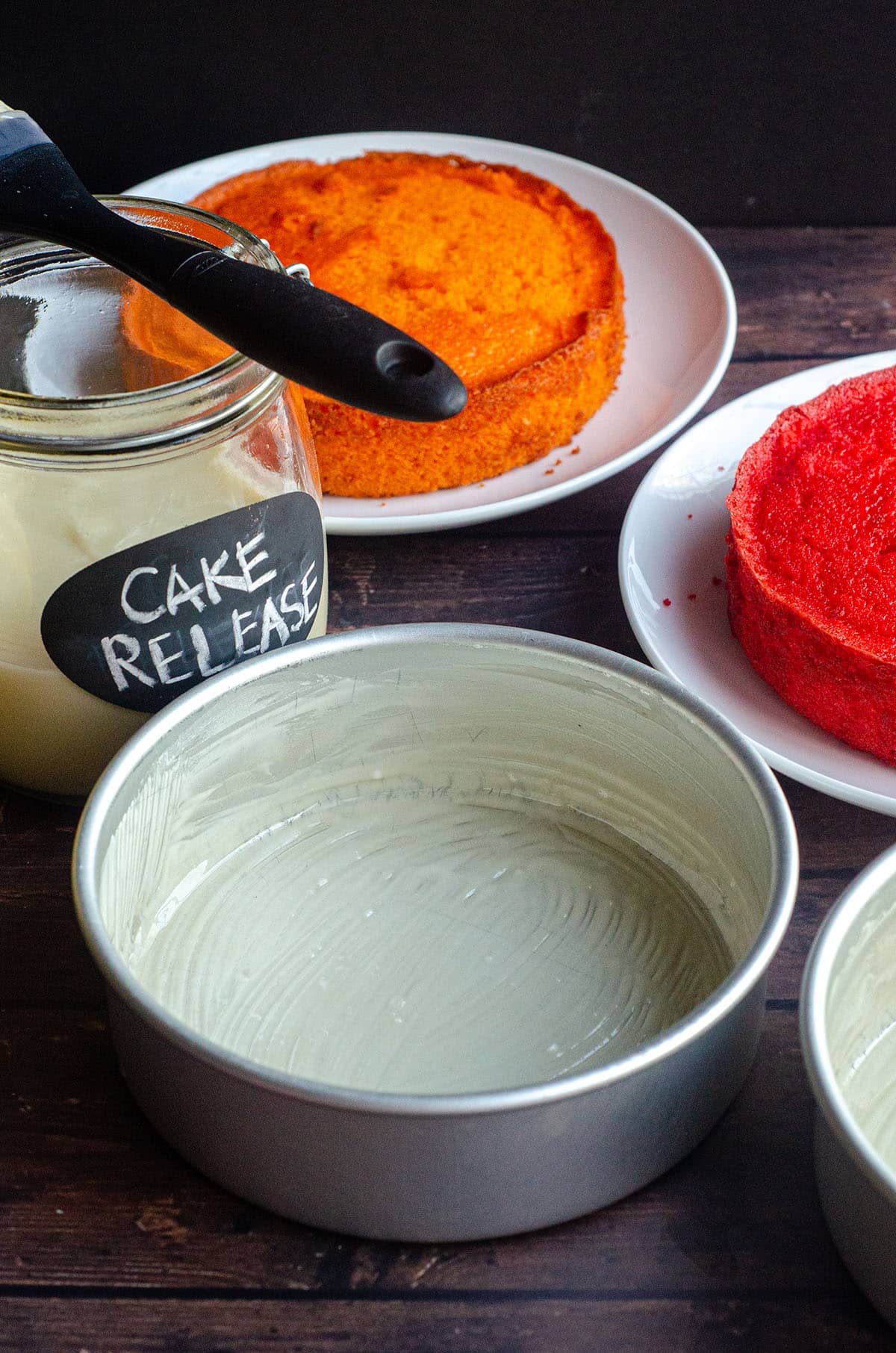 Now, which one of my cakes will you bake first? Here are some of my favorites: Butterfinger poke cake, dulce de leche cake, lemon layer cake, berry cake, orange creamsicle layer cake, and carrot walnut cake.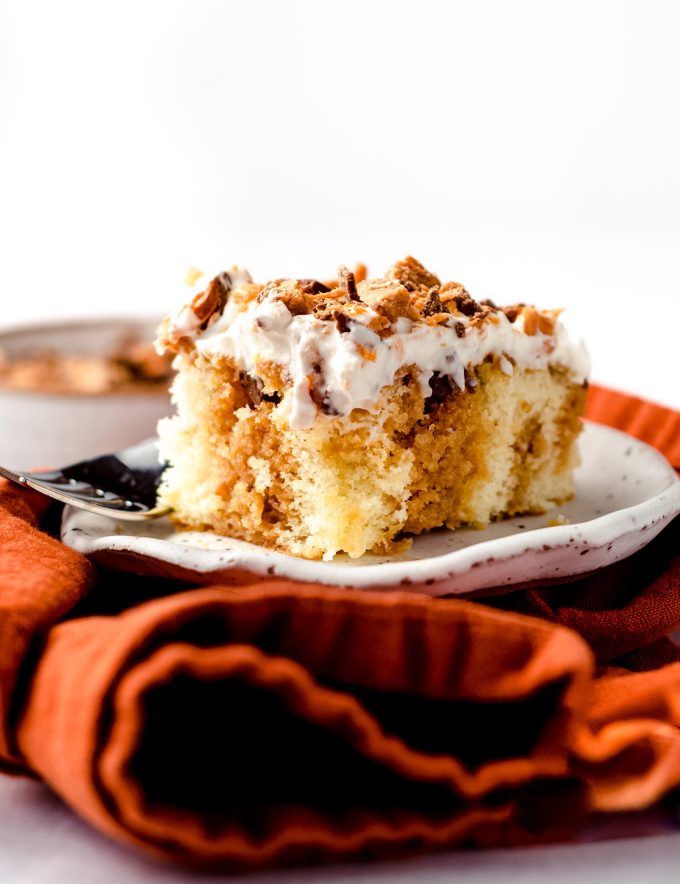 Homemade Cake Release
Just 3 ingredients and you'll never have trouble getting your cakes out of the pan again!
Ingredients
⅓

cup

(63g) vegetable shortening

⅓

cup

(75mL) vegetable oil

⅓

cup

(40g) all-purpose flour
Instructions
Combine all 3 ingredients in a large bowl.

Whisk together until no flour pockets remain. You may need to whisk vigorously and/or for awhile. Store in an airtight container in a cool dry place up to 1 year.

To use: paint generously onto cake pans with a pastry brush as needed.
Nutrition Disclosure
All nutritional values are approximate and provided to the reader as a courtesy. Changing ingredients and/or quantities will alter the estimated nutritional calculations.
Serving:
1
cup
|
Calories:
1380
kcal
|
Carbohydrates:
29
g
|
Protein:
4
g
|
Fat:
142
g
|
Saturated Fat:
28
g
|
Polyunsaturated Fat:
61
g
|
Monounsaturated Fat:
45
g
|
Trans Fat:
9
g
|
Sodium:
3
mg
|
Fiber:
4
g
|
Sugar:
1
g
|
Calcium:
27
mg
|
Iron:
2
mg