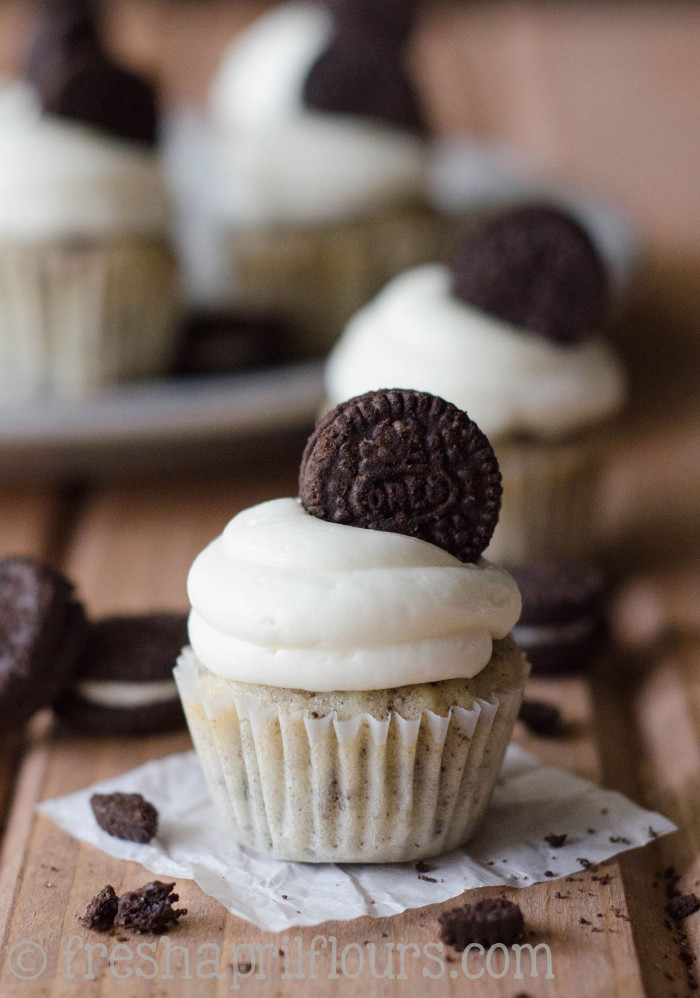 It is a scientifically proven fact that little things are cute and we, as humans, cannot help but be drawn to said little/cute things. This science totally applies to cupcakes, too.
Speaking of cupcakes… I cannot believe that after almost an entire year of blogging, I have zero cupcake recipes in my collection. ZERO! My friends can't believe it either. I think that after owning my own business (these are probably my favorite cupcakes I ever did), I baked so many cupcakes that they kind of seemed run-of-the-mill to me. But it's time I strapped my cupcake boots back on and started bringing you some of my favorite little personal cakes!
I have several base recipes (chocolate, vanilla, yellow, white, strawberry) that I used when I made cakes and cupcakes all the time, and I loved adapting them to have different mix-ins, fillings, and frosting combos (this is where you start wondering where all of my recipes are– I KNOW. I just needed to branch out after making nothing but cakes and cupcakes for 3 years!!). This one was one of my favorite, and I often used it to make cake pops with additional chunks of crushed Oreos on the outside, which were always a huge hit. Lucky for you, I've included in the recipe how to turn these mini cuppies into standard size cupcakes as well as a cake!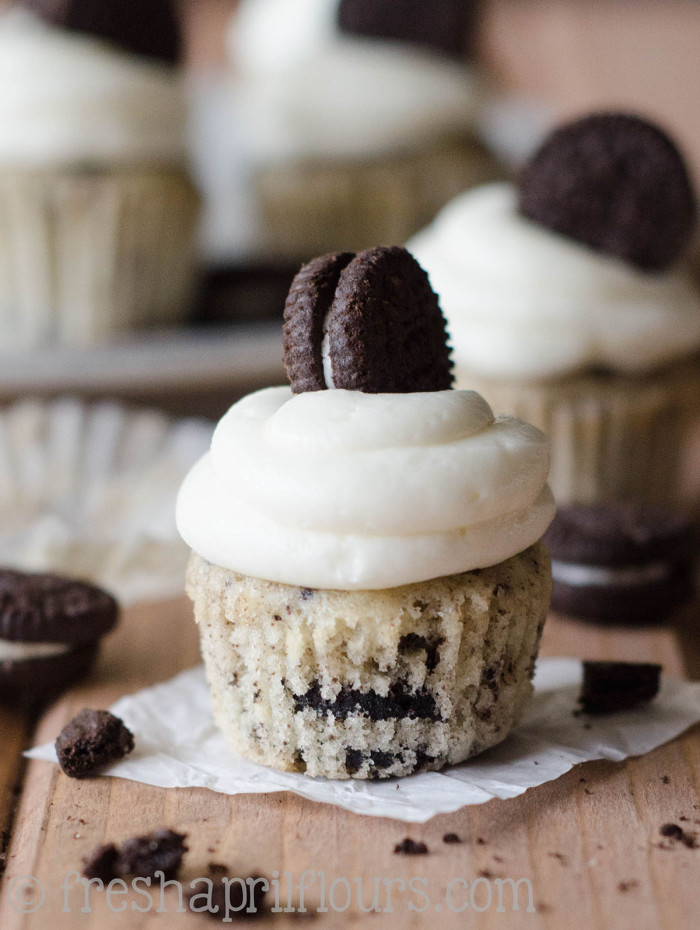 The recipe is pretty standard. No weird ingredients. You'll be working with melted butter, so let's make sure your egg is at room temperature. If you don't have time to let it come to room temp on its own, stick it in a bowl of warm water for 5-1o minutes and it should be good to go! You'll also be using some yogurt: Greek, plain, vanilla, even sour cream. Any of those would work fine.
Because I made mini cupcakes, I used mini Oreos. One little Oreo fit perfectly at the bottom of each cupcake liner. Verdict? The best part of the cupcake, if you ask me. If you're making standard size cupcakes, you'll probably want to use regular sized Oreos, because they fit the bottom of a cupcake liner perfectly as well. Funny how that happened, eh? If you're making a cake, you can use either size of Oreos. I suggest using the standard size and lining the bottom of your cake pan (!!!). <–I may just have to do this soon!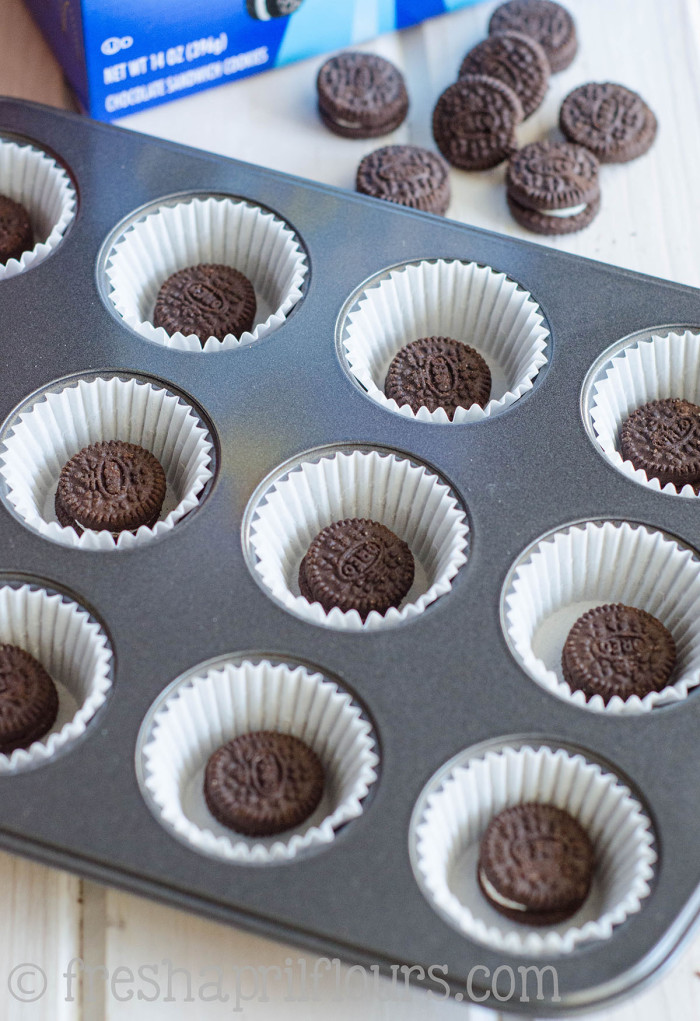 I made these cupcakes for a work party, and they got rave reviews. I chose to frost them with my standard vanilla buttercream (also what I love to frost this chocolate layer cake with) and chose NOT to put crushed Oreos into the frosting. If you decide you'd like more Oreo chunks, be my guest and throw some in your buttercream (and invite me over for a taste test??). I would suggest starting with 1/2 cup and add more as you see fit. Personally, I don't think you can ever have too many Oreos, but that's just me.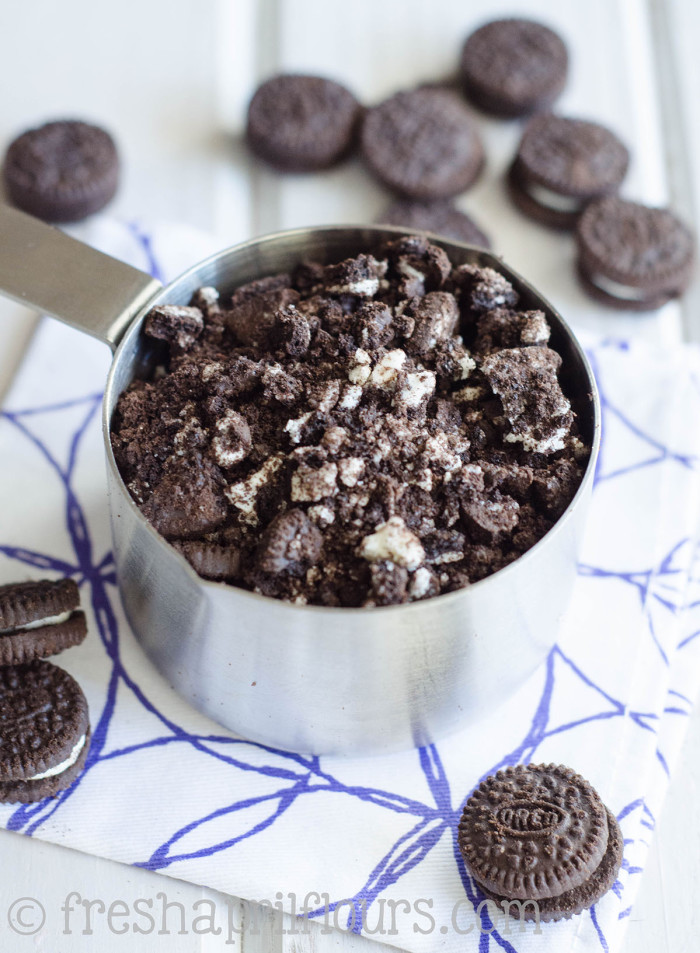 One thing about this recipe– don't be afraid to fill the liners to the top. After you fill the liners, you'll tap the cupcake pan on the counter a few times so the batter can settle around the mini Oreo. This should help the level go down a bit. I found that the regular amount of batter that I usually put in my mini cupcakes made some smallish cuppies. There is a lot of leavener in these, so they puff up quite a bit and have nice domed tops. Fill the liners, but don't go too crazy!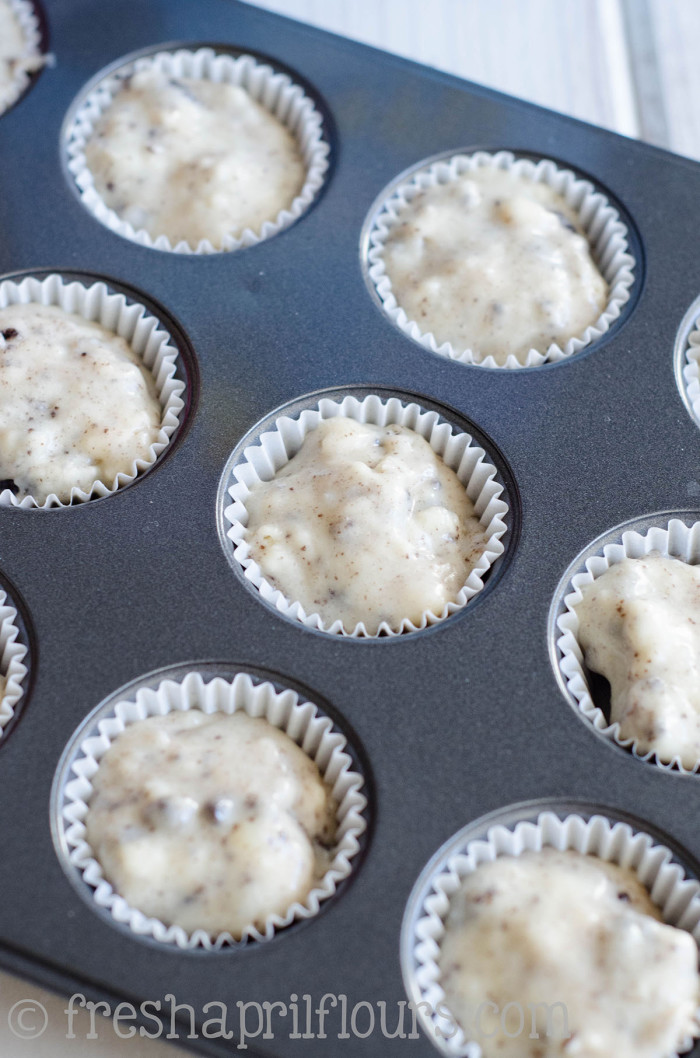 Once your cupcakes are completely cool, get to decorating. Add some sprinkles or crushed Oreos on top or stick another Oreo in the tip of the swirl. Go crazy. There is plenty of room for Oreo bits in these mini cupcakes, and I think you should take advantage of all of them.
These cupcakes are buttery, packed with vanilla notes, and each piece of crushed Oreo brings that iconic chocolate and cream flavor to every bite. The velvety smooth vanilla buttercream that sits on top makes these cupcakes a true cookies & cream dessert.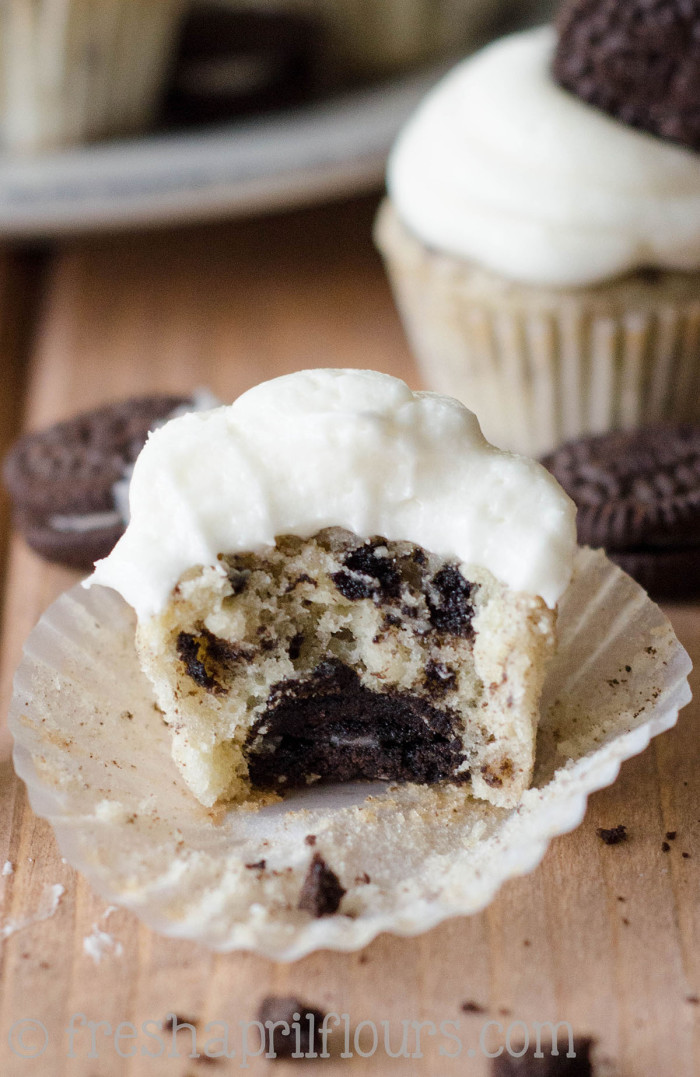 Plus, remember the cute factor? Yeah, always important in desserts. Taste + cuteness. These cuppies have it all!