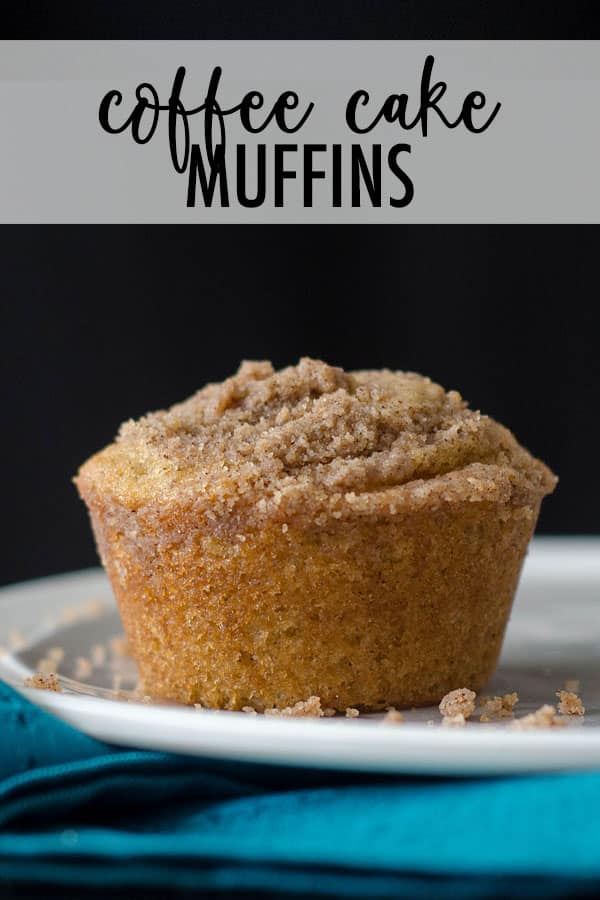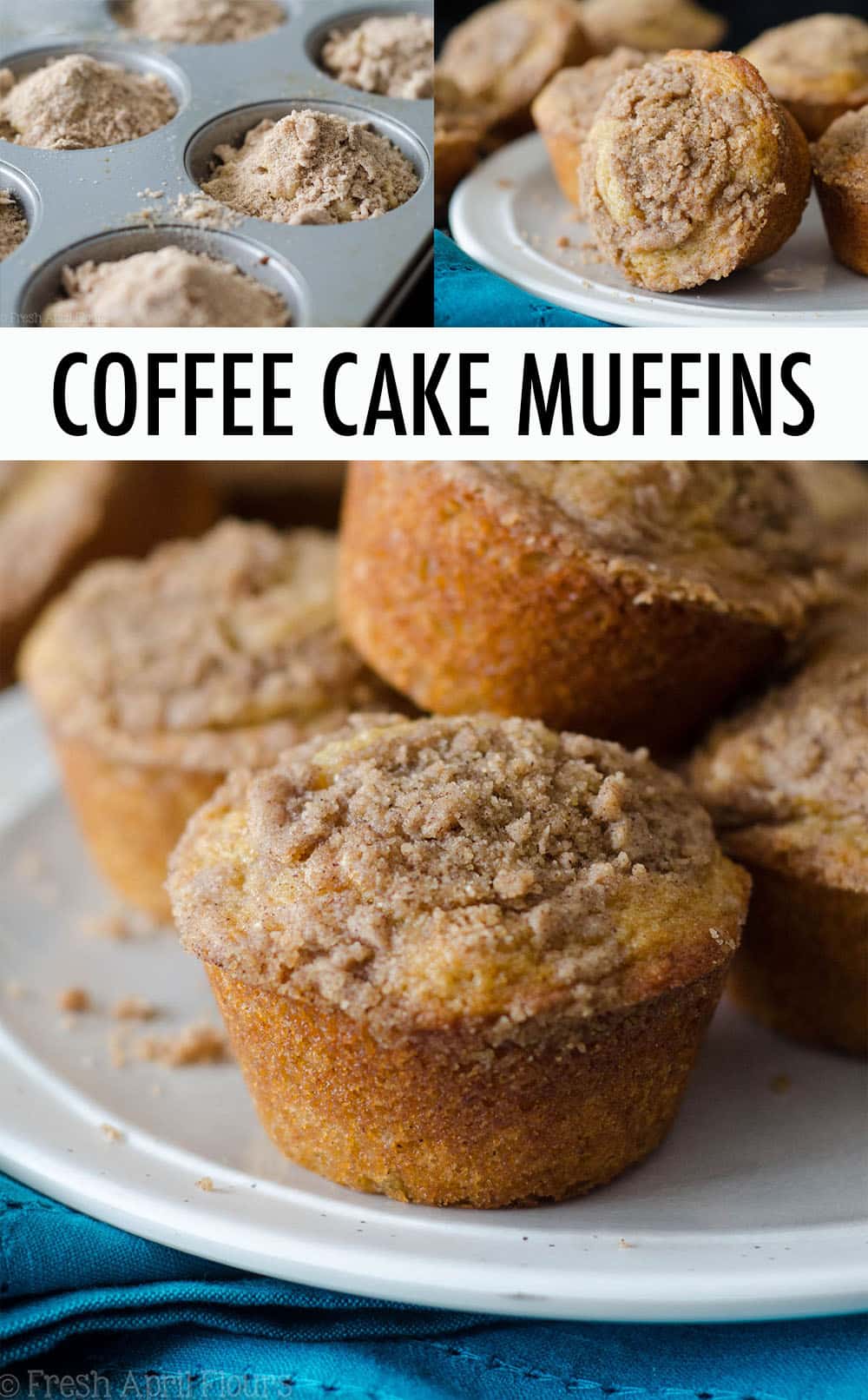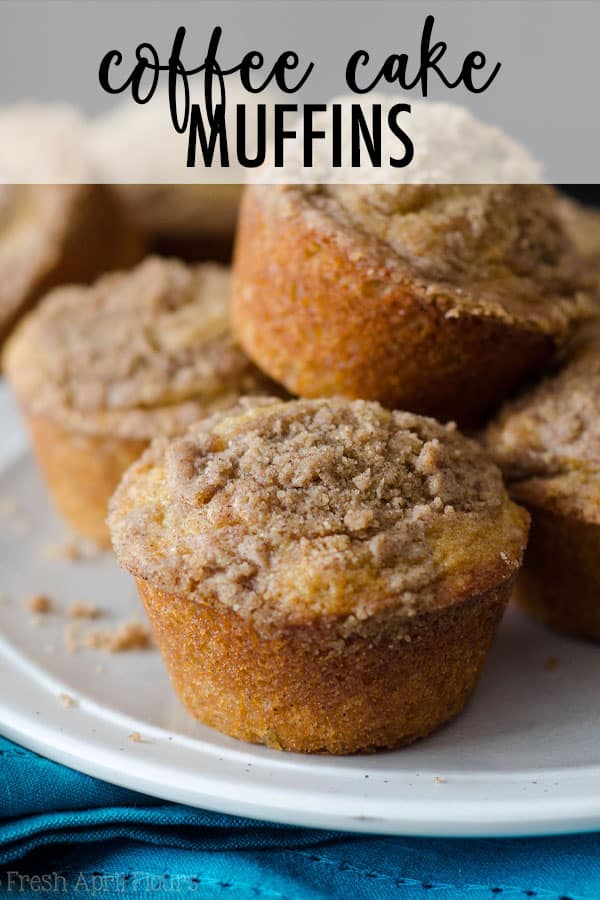 As an Amazon Associate, I earn from qualifying purchases. Read the full disclosure here.
Buttery, brown sugar muffins topped with a cinnamon streusel are everything you love about coffee cake in handheld form!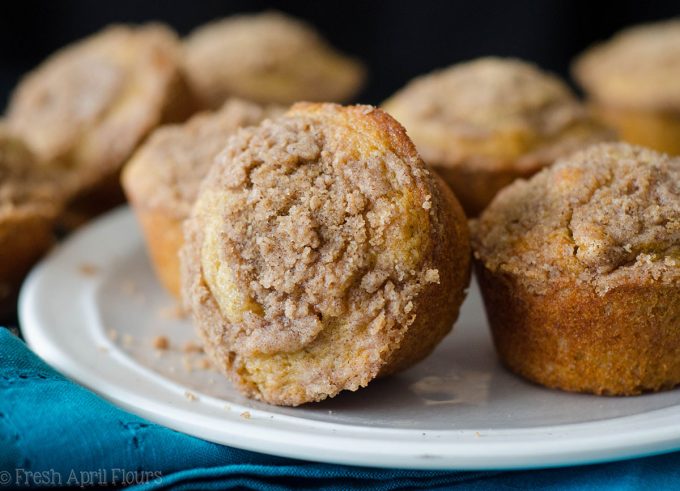 When I sought out muffin recipes to plan for 2018's Muffin of The Month, I wanted to compile an eclectic mix full of classics, holiday favorites, and bakery style muffins you could recreate at home.
I also wanted to give you a few muffin recipes that were a little unique in that maybe you hadn't thought to put all those things together in a muffin recipe or perhaps your favorite breakfast item is just a lot of food to have around at one time.
Now don't get me wrong, when I made that cinnamon streusel coffee cake 3 years ago, I was in coffee cake heaven. For days and days. We shared it with lots of people!
But if you're not into having a whole bundt cake's worth of coffee cake, these coffee cake muffins are nature's way of letting you have your cake and eat it too– plus they freeze really well, so you can keep some stashed away for special cravings!
I've made no secret about my love for streusel. In fact, here are all of my recipes that have streusel in/on them. You're welcome.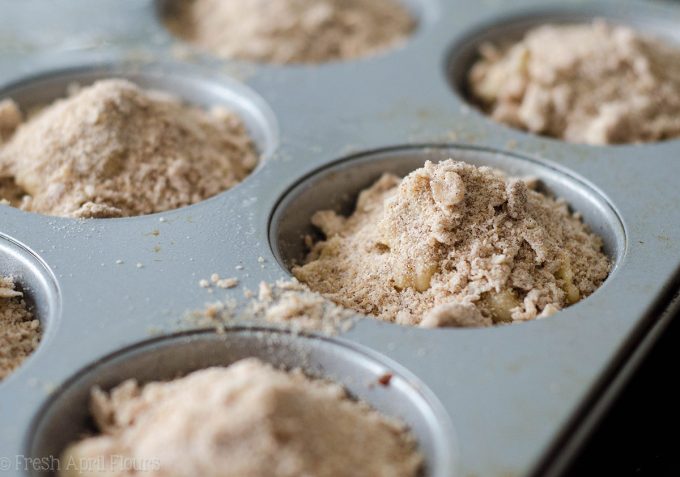 When I dreamed up a coffee cake muffin in my head, there was no doubt it had to be covered in streusel. So I thought… Why not just turn my standard coffee cake recipe into a muffin? Should work nicely, shouldn't it? I was right.
This recipe is literally that recipe cut in half and put into a cupcake pan. And they are heavennnnnn.
So really and truly, read about all the whats and whys over there, if you're so inclined.
Because I want to get real for real with you for a minute here.
This two kids business is no.joke. One kid was no joke either, but TWO? Guys. This is hard.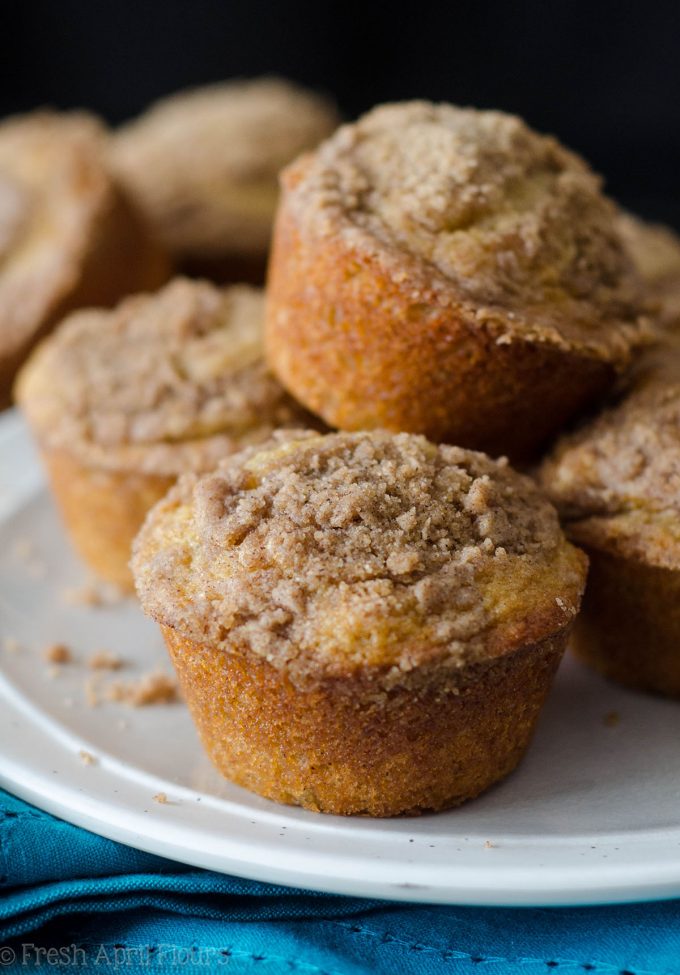 It's very likely that since I am not even remotely "a baby person," I'm finding this harder than the average mom. I'm also not the stay-at-home parent, and it's been glaringly obvious over the last 9 weeks why. I'm just not as patient as my dear better half is, and I get overwhelmed easily.
Matt has the patience of a saint and also, you have to be pretty crazy and out of control to tick him off. He's very chill most of the time, which translates well to a toddler barking demands at you and a newborn doing the same but in a really screamy way.
I got a lot of (welcome) advice from my friends during the last few months of my pregnancy. One piece of that advice I held onto was that if the newborn and the toddler need you at the same time, address the toddler first.
The newborn won't remember you made him wait a minute, but the toddler will. I've been doing a fairly good job of this, but it's sometimes literally impossible while I'm nursing.
I keep saying that I might as well be in a straight jacket while someone hands my toddler a million things he shouldn't have while I'm nursing. And my toddler is a really well-behaved toddler!!
It just seems he wants to do allofthethings and goalloftheplaces while I'm stuck on the couch nursing.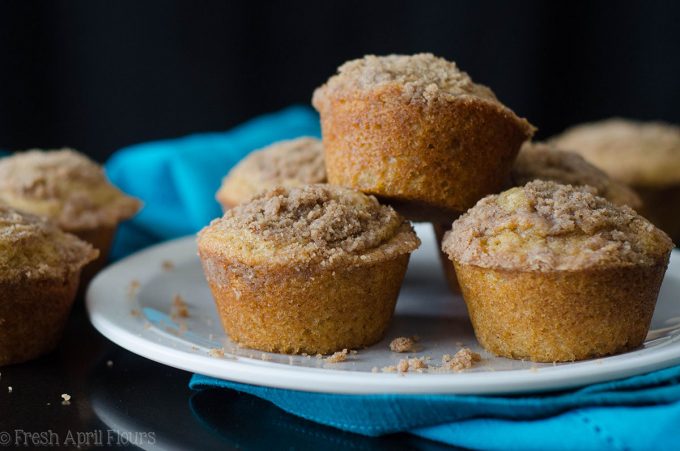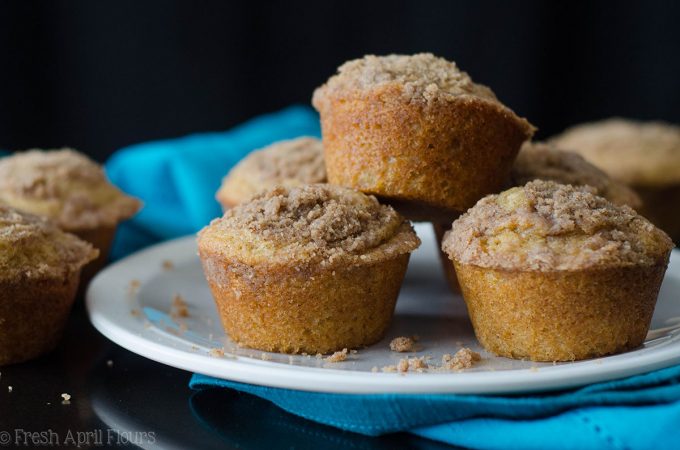 Don't get me wrong– I've managed to nurse while standing/walking, making a sandwich, preparing dinner, emptying the dishwasher, sitting in the yard, and, my personal favorite, drawing with chalk on the driveway, but it's not my first choice, and once I'm parked on the couch, it's hard to move from that spot.
If there's a piece of advice I personally have based on my 9 weeks of 2 kids, it's this: you will have less time to eat than you had the first time around, so sneak as many snacks/meals as you can.
Why?
Because toddlers immediately want everything you have. The first time around, that newborn has no clue you're eating candy and Pirate's Booty while he's nursing.
The toddler?
He can smell the jelly beans two floors away and will come running. He will also barge into a quiet room with an almost asleep newborn and yell "MOM!" But there's no advice that will make that any better. Because if the door won't open, he will just knock on it loudly anyway.
My muffin stash has been saving me over this phase of 2 kids. Our kitchen is separate from our living room, so it's possible for me to sneak into the kitchen and steal bites of food without my toddler seeing me and wanting everything I have.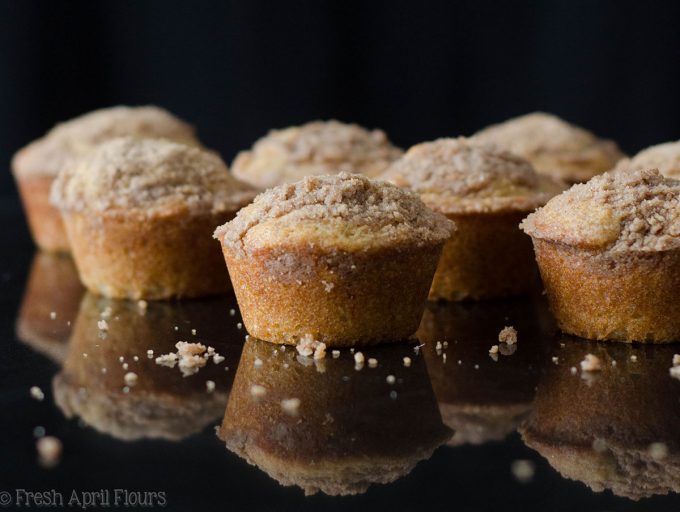 Sneaking food has been gold, friends. GOLD. So that's my advice: address the toddler first and hide all of your snacks.
Because as often as I'm able to actually sit down and eat with my toddler, goodness knows nursing makes me hungry every second of every single day, so mom gets more like 12 meals a day, and there's only so much mom can eat while the toddler naps and the newborn nurses.
Do what you can, folks!
Like I've said, we've been defrosting muffins here and there from my collection over the last few months, but THESE ones, we decided to toast in the toaster oven after they were thawed.
Umm… AMAZING.
The tops got extra crunchy and the middles stayed soft and moist. I'd even venture to say that they're better a little toasted than straight up. But either way, you can't go wrong with these coffee cake muffins.
So there you go, friends. July's Muffin of The Month with a side of Real Life With Two Kids.
What's your best advice for having 2 kids close in age (ours are 23 months)? And will you please make these muffins and snack on some while you type?
Coffee Cake Muffins
Buttery, brown sugar muffins topped with a cinnamon streusel are everything you love about coffee cake in handheld form!
Ingredients
CINNAMON STREUSEL
1/4

cup

all-purpose flour

2

Tablespoons

brown sugar

firmly packed (light or dark)

3/4

teaspoon

ground cinnamon

1/8

teaspoon

kosher salt

2

Tablespoons

cold unsalted butter

cut into pieces
MUFFINS
1 and 1/4

cup

all-purpose flour

be sure to measure properly

1/2

teaspoon

ground cinnamon

1

teaspoon

baking powder

1/4

teaspoon

baking soda

1/4

teaspoon

kosher salt

6

tablespoons

unsalted butter

softened to room temperature

1/2

cup

brown sugar

firmly packed (light or dark)

1/4

cup

granulated sugar

2

large eggs

room temperature*

1

teaspoon

vanilla extract

1/2

cup

Greek yogurt

plain or vanilla, any fat content-- you may also use sour cream
Instructions
Preheat the oven to 400ºF.

Spray 9 wells of a 12 count muffin pan with non-stick spray or line with cupcake liners. Set aside.
CINNAMON STREUSEL
Place flour, brown sugar, cinnamon, salt, and butter into a small bowl.

Using a fork, press ingredients together until butter is in small chunks. Use your fingers to pinch pieces together until streusel is mostly small crumbles. Some large crumbles are ok. Set aside.
MUFFINS
In a medium size bowl, toss together the flour, cinnamon, baking powder, baking soda, and salt. Set aside.

In a large bowl with a handheld mixer or the bowl of a stand mixer fitted with the paddle attachment, cream the butter and sugars until light and fluffy. Add the eggs one at a time, beating on medium speed after each until combined. Add the vanilla and the yogurt and beat again on medium speed until completely incorporated.

Pour the wet ingredients into the dry ingredients and stir gently with a spatula until no flour pockets remain.

Spoon the batter evenly into the prepared wells. I like to use an ice cream scoop with a thumb trigger. Sprinkle a heaping Tablespoon of the streusel topping on each pile of batter. Bake the muffins for 5 minutes, then without opening the oven door, reduce the temperature to 350ºF and bake for another 13-14 minutes, or until a toothpick inserted in the center comes out clean.

Remove from oven and allow muffins to cool in the pan at least 10 minutes before transferring to a wire rack to cool completely. Leftovers can be kept covered tightly at room temperature up to 5 days or in the refrigerator up to one week. Muffins freeze well, up to 2 months. Thaw in fridge overnight or heat up in microwave for 15 seconds on high.
Notes
*It is always a good rule of thumb to use room temperature ingredients when using room temperature butter. To bring eggs to room temperature quickly, place in a bowl of warm water for 10 minutes.
Nutrition Disclosure
All nutritional values are approximate and provided to the reader as a courtesy. Changing ingredients and/or quantities will alter the estimated nutritional calculations.