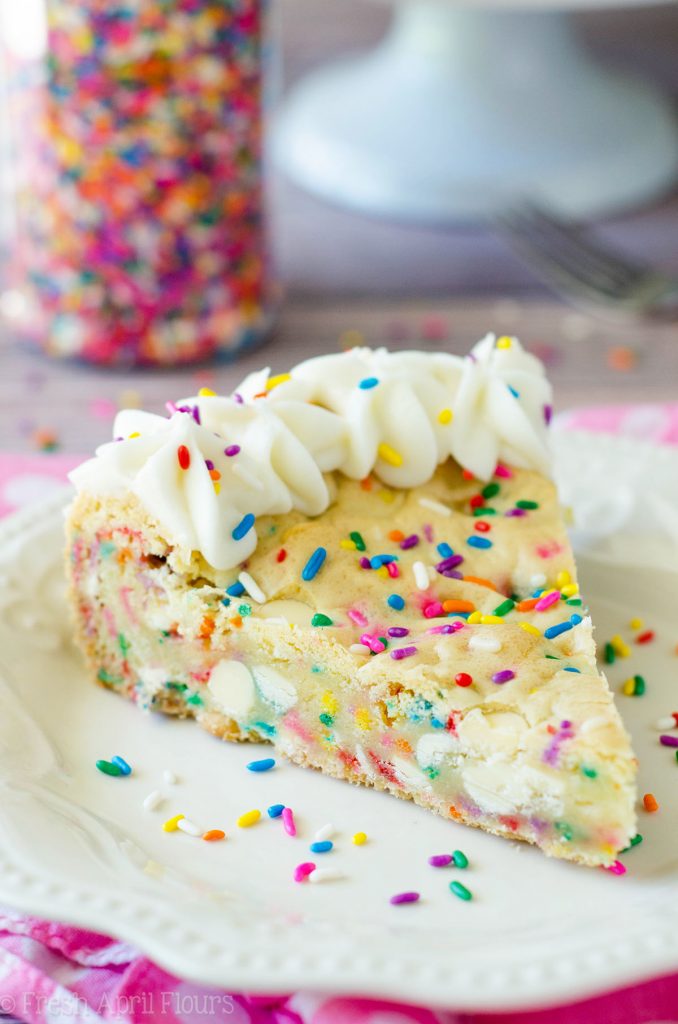 And just like that, another year has gone by.
I know it sounds cliché, but it really seems like just last week I was celebrating my 30th birthday with my closest friends and family. It feels this way because we had a ridiculously jam-packed and exciting year. I got pregnant the day after my 30th birthday, so it really has been almost exactly a year since our lives just started on the crazy journey that is pregnancy and parenthood.
Do you now think it's weird that I shared with you exactly when it was that I got pregnant with our little guy? I've not mentioned it too much on the blog, but most people who know us are aware that it took a little bit of work to get me pregnant. My 30th birthday present to myself was a self-admnistered shot in the abdomen alone in my car and a procedure in a doctor's office without my husband that finally got me pregnant.
Yeah. A thrilling 30th birthday weekend indeed!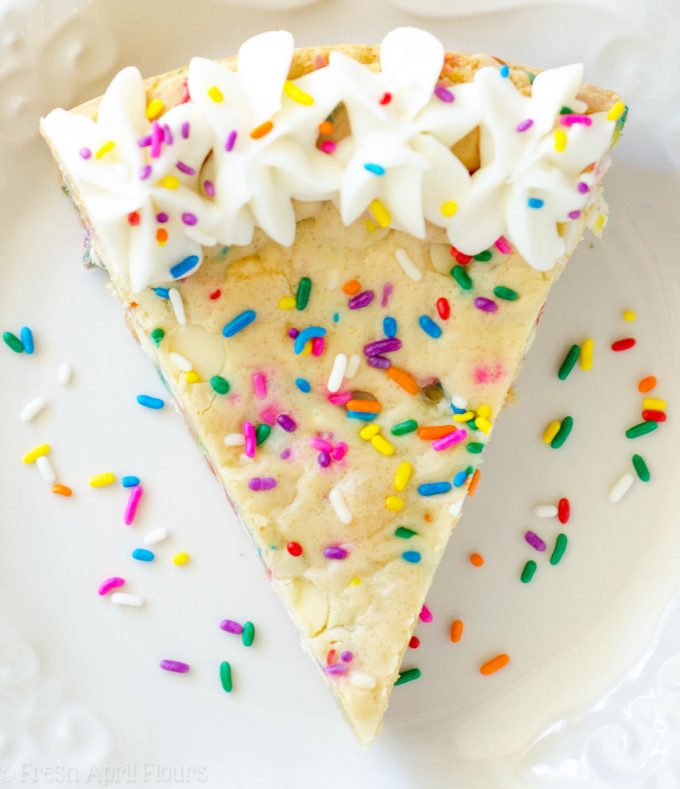 Needless to say, the emotional roller coaster started that weekend and didn't end until, well, June 14th when our little man arrived. In all honesty, the roller coaster hasn't exactly ended completely, but we are smooth sailing a little more these days. Thank goodness.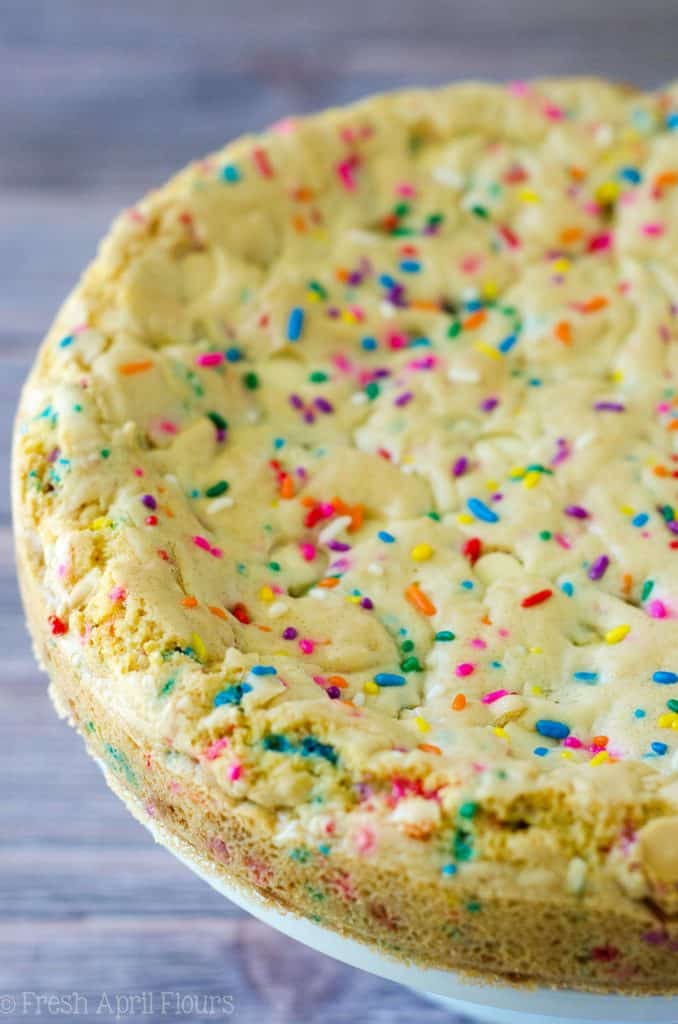 All that being said, it seems like I was just sharing 30's birthday treat with you, and here we are, sharing 31's. And for the OG 29? Don't miss that one.
This year's treat is fit for any celebration. There are a ridiculous amount of sprinkles to go around, and if you're feeling a tad bit jazzy, a blank canvas awaits whatever sort of celebratory message you'd like to convey to the receiver/celebrator in icing. Or… More sprinkles. Because that's never frowned upon!
If you're a regular around here, you know that the key to any funfetti recipe is a healthy dose of almond extract. In fact, there's even a little in the buttercream that I used to decorate this sugar cookie cake and let me tell you what– that vanilla almond buttercream is worthy of licking ALL of the beaters and spatulas involved in making it. Believe me.
The cookie cake itself is easy peasy and no fuss. You don't even need a mixer and there's no chilling of any dough. In fact, if you're really looking to simplify things, you can leave the cookie cake naked and completely forego the buttercream. But really, I beg of you to add it. It just completes the package. Think of it as the big, enticing bow on the birthday present of sugar.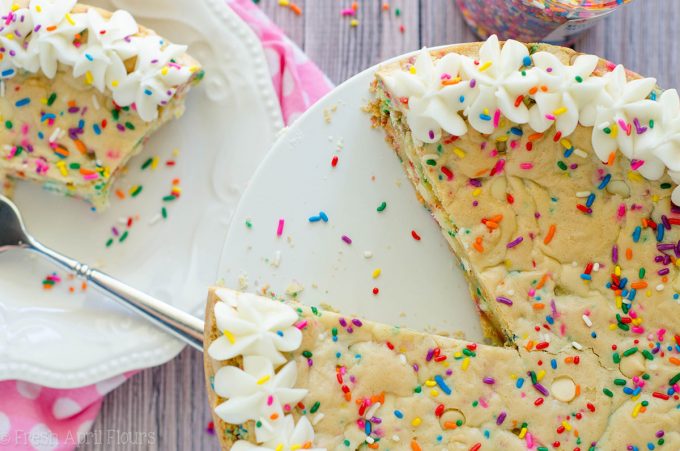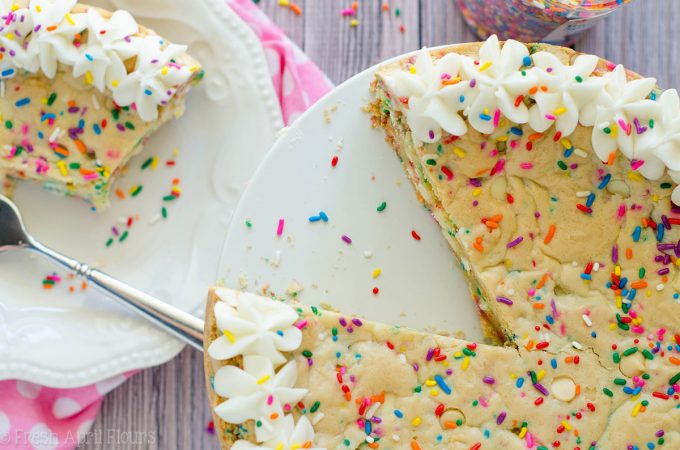 The vanilla almond buttercream itself is also quite easy, and if you've made my vanilla buttercream before, you'll recognize the simple recipe.
I like to bake my cookie cakes in a springform pan. This way, I can remove the cake and place it on a platter for a pretty presentation. This is totally optional though! It will work just fine in a pie plate or round cake pan, which also makes for easier transport.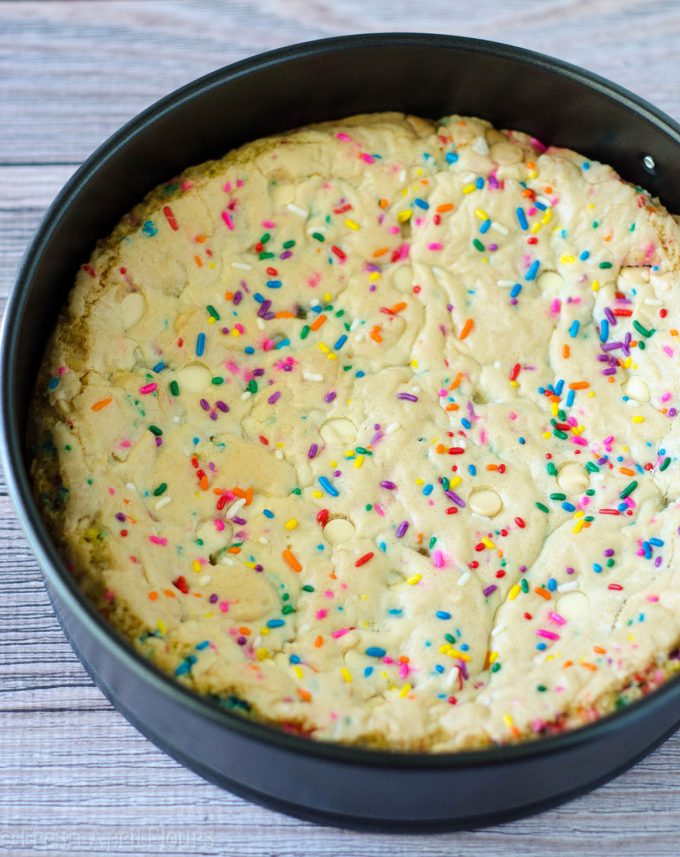 This funfetti sugar cookie cake was taste tested by many people, and the consensus was all the same: the slightly crisp edges and super soft and buttery center create the perfect cookie cake experience. Sturdy enough to eat with your hands but soft enough that you can cut it with a fork and eat it like cake. Plus, this recipe is so simple that little bakers could definitely help out! And what kid doesn't love sprinkles?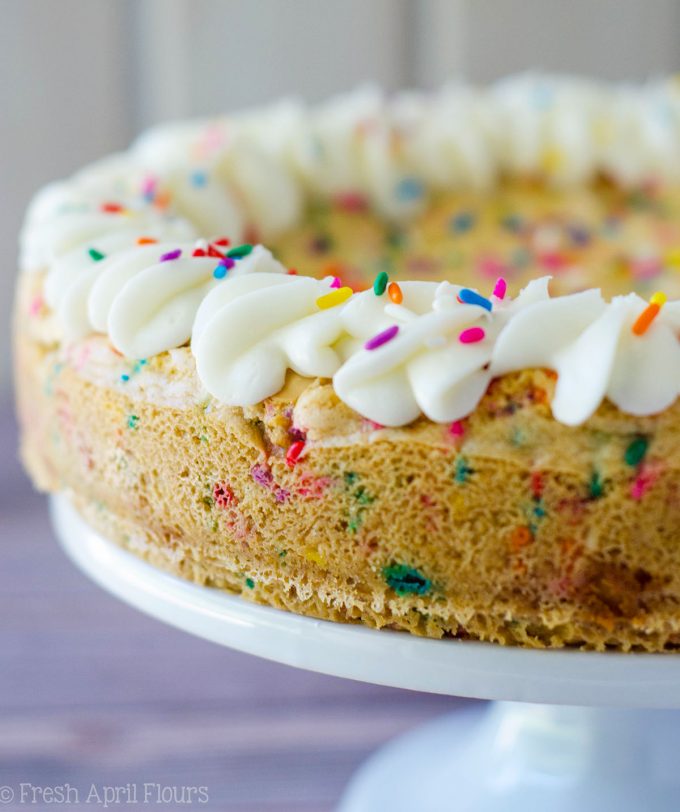 If you're looking for something quick and easy to celebrate a special occasion, this is definitely a recipe you want to keep on hand. Change up the sprinkles for different holidays or even throw in your favorite sports team's colors and whip up a cake for the next Sunday afternoon football game! Whatever the reason to celebrate, definitely include this sprinkley cookie cake.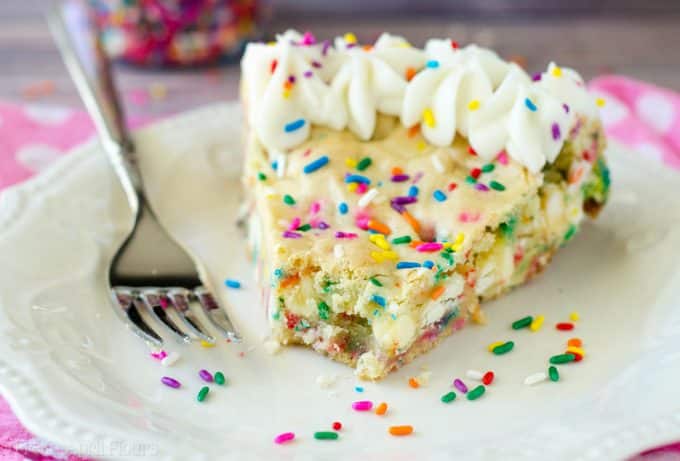 Thanks for helping me celebrate 31, dear reader. Here's to many more exciting adventures in and out of the kitchen and, hopefully, all of the sprinkles!