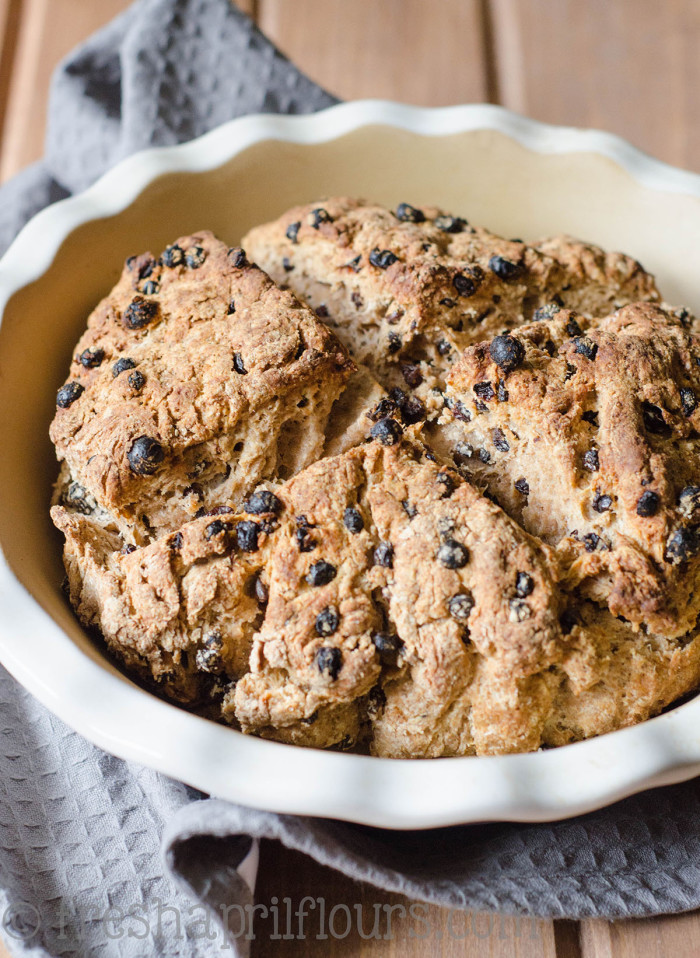 Up until this weekend, I had never made Irish soda bread. Can you believe it? A baker, with a partial Irish background, who married into a very Irish-on-one-side family, never making a loaf of traditional soda bread? It was something I decided on Saturday morning that I needed to remedy by the close of the day on Sunday. It just had to happen. So I took to Google, consulted a few trusted recipes, and went for it early Sunday morning. The results? Fantastic. And I feel so much better about my Italian and Irish sides shaping me into a fabulous bread maker.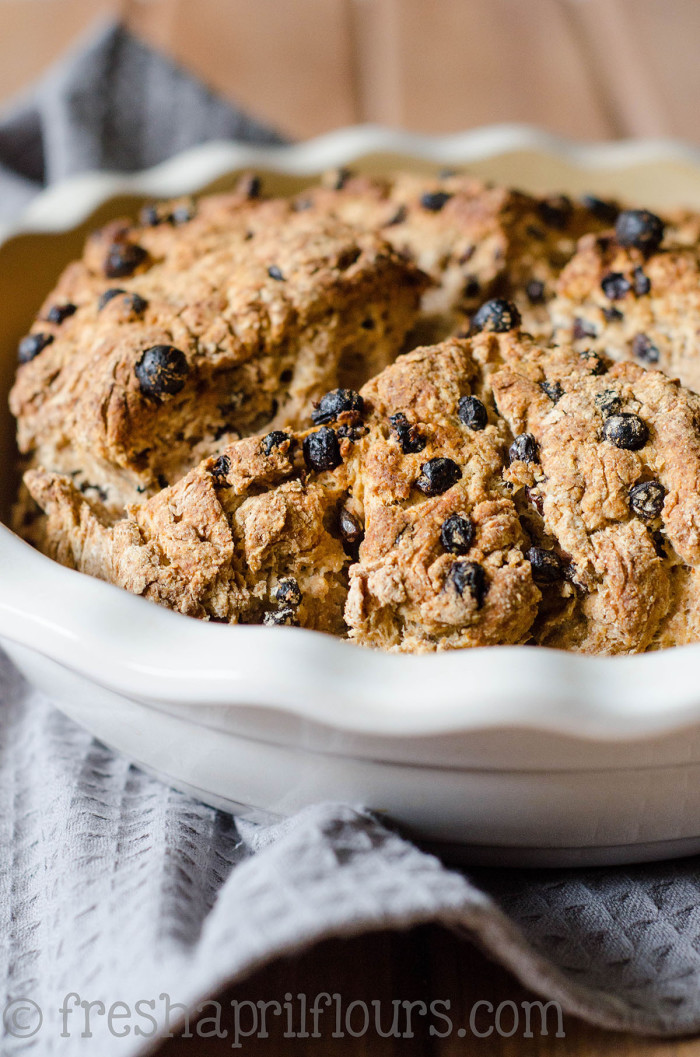 Ok, let's back it up a bit. Are you familiar with Irish soda bread? Traditionally, it's fairly bland, made with only wholemeal flour (a coarse flour found in many customary Irish breads), baking soda, salt, and buttermilk. Since we, as Americans, tend to favor things a bit sweeter, the Irish soda bread we have come to love includes a bit of sugar, some butter, and the addition of currants or raisins.
I chose to go full throttle and buy some currants. Matt and I had a great conversation regarding currants while standing in the bulk section of Wegman's. We were there to buy nuts (we bought almost 3 pounds of raw cashews, OMG) and quinoa (did you know you can buy it in bulk?!), but when I spotted the currants, I had to buy them. Up until that point, I was just going to use raisins, so of course, we got into a discussion about what the difference is.
M: "What's the difference?"
L: "I don't know. Currants are smaller."
M: "Well I can see that. What do they taste like?"
L: "Small raisins?"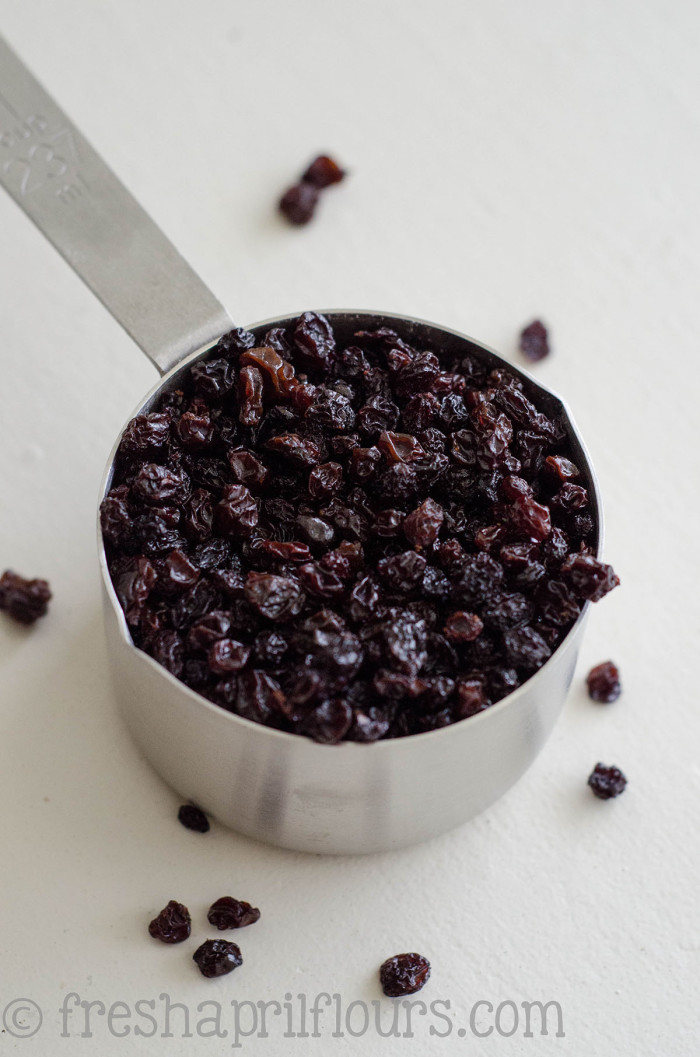 Clearly, we had no idea. So we tried them and then did a little research when we got home. Currants are also a kind of dried grape, but the grapes are grown on a bush (as opposed to a vine) and are a little more tart. They are also much smaller… About 1/3 of the size. They're a great addition to this crusty, crackled, dense bread. I urge you to find some. But if you can't, raisins are just fine.
This bread comes together very easily. You don't even need to use a mixer if you don't want to. You will need to use a pastry cutter or a fork to cut the cold butter into the bread, but other than that, the method is quite simple. There is no yeast involved, so the time it takes you to throw all your ingredients together to the time you're enjoying a warm hunk of bread is not that long. Under an hour and a half (if you let the bread cool a bit). No proofing, no rising, just straightforward mixing, baking, and eating. And, since we're using cold butter, you don't have to bring your egg or buttermilk to room temperature. Wham, bam, thank you ma'am.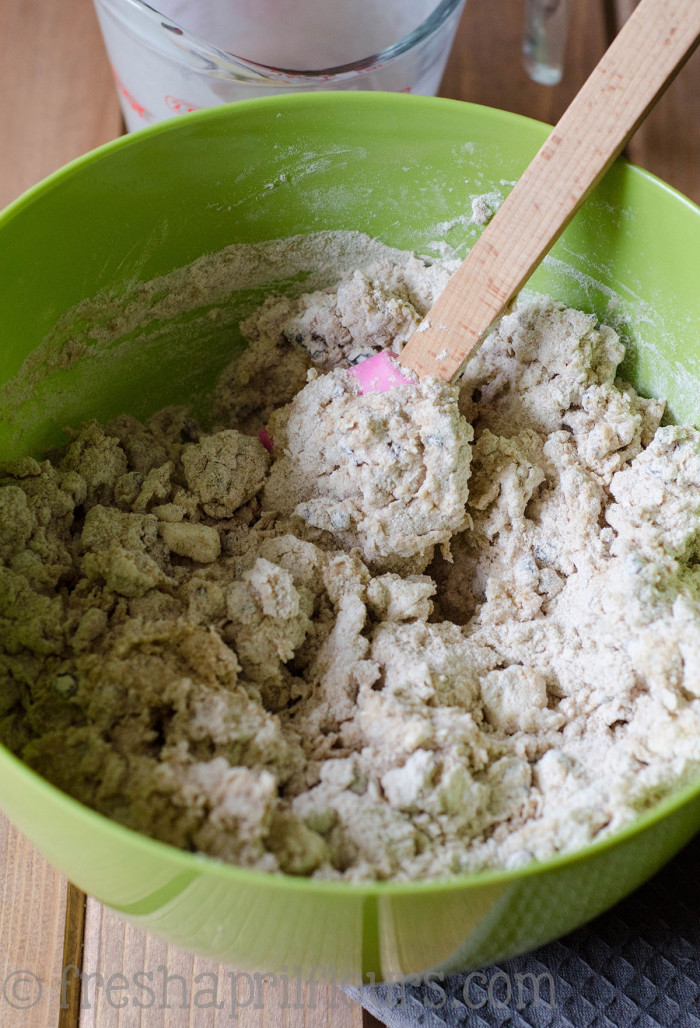 My recipe is adapted from the trusted bakers at King Arthur Flour who use a mixture of white whole wheat flour and bread flour to achieve the texture that traditional wholemeal flour would produce. I chose to use regular whole wheat flour and bread flour, but you're totally fine to use whatever combination of these flours or simply all-purpose that you have on hand. You'll just wind up with a slightly different texture. If you go ahead and buy the flours I use in my recipe, make any of these with your whole wheat flour and these with your bread flour. Just please be sure to measure your flour properly. Measuring improperly will make your bread too dense and too dry. There is a density and dryness that is expected with this type of bread, but over-doing it will ruin it for you. End PSA/Irish soda bread rant.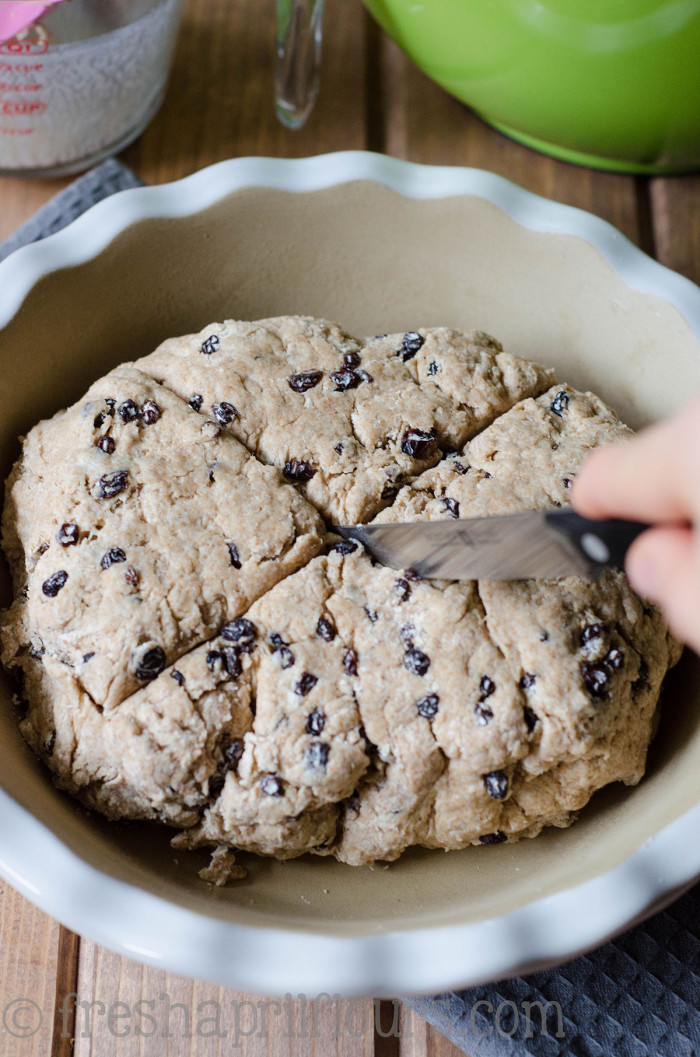 You can use any kind of pan or dish to bake this bread in, since it won't rise or spread too much. I chose to use my pie plate, but feel free to use a cake pan, cast iron skillet, or even just put it on a baking sheet lined with parchment or a silicone baking mat. Any of these options will do. Just under an hour and your loaf is ready to cool and eat. You'll need a large serrated knife to cut through this loaf since it is so hearty and craggy, but once you make it through, the taste will be worth the elbow grease.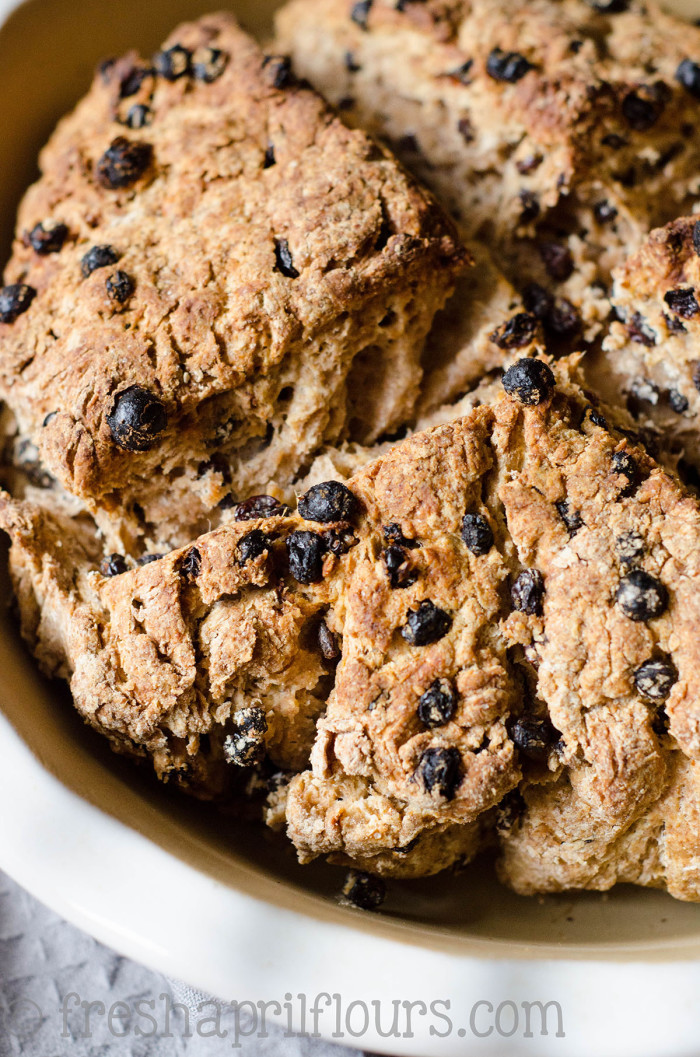 Dense, hearty, crunchy-on-the-outside bread with a faintly tangy interior studded with the slightly sweet yet tart bits of currants. It is so so good, especially slathered with a bit of jam or jelly. Since Irish soda bread tends to be a tad on the drier side, my favorite way to enjoy it is dunked in a big cup of coffee. Anything that makes coffee occur in my life more often is ok in my book. And it's the perfect way to celebrate St. Patrick's Day! Enjoy it as an appetizer or alongside whatever meal you like to make to celebrate the luck-o-the-Irish. And don't forget to make one of these for dessert.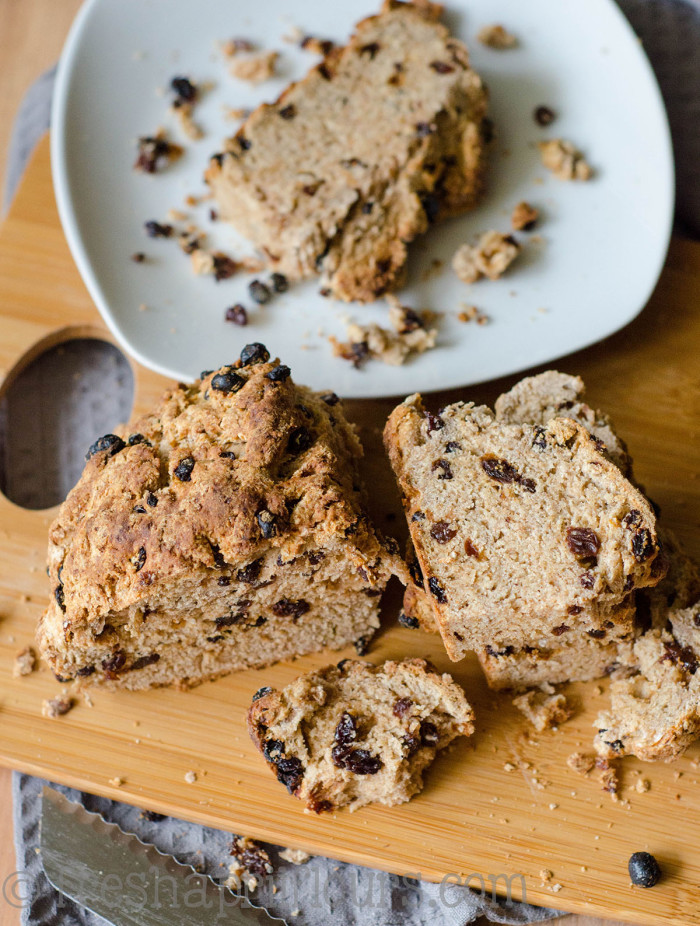 It's going to be a tasty March 17th, that's for sure. Erin go bragh!
Don't forget to make your SKINNY Shamrock Shake!