So let's set the record straight… Apple butter has absolutely nothing to do with butter. I thought everyone knew this, but apparently not! I grew up eating apple butter, and just tasting it reminds me of my dad. I distinctly remember him slathering it all over bread and eating it as a nightly snack (and yes, a jar was dad-tested and he gave it two apple butter covered thumbs up!). While I definitely enjoy mine on top of any kind of carbs, I enjoy my apple butter the most mixed into cottage cheese (which is a Pennsylvania Dutch thing, so that makes sense– what what PA?!).
Homemade apple butter is crazy easy to make. All you need is a crap ton of apples, some sugar, some spices, a slow cooker, and my special ingredient… Molasses. Remember how I told you I would give you some ways to use up your molasses? Yeah, here's the first one. There will be more, I promise!
In case you haven't noticed, it's totally apple season. While it is definitely pumpkin season in the oven (or as a snack or in coffee), it's apple season in the produce aisle, and I'll tell you what… That is one big beautiful sight. We are Gala fanatics in this house, but I will admit it's hard for me to pass up a Honeycrisp or a Golden or even a Fuji… Oh who am I kidding? Give me any apple, and I will eat it right up! I might even put apple butter on it. Too much?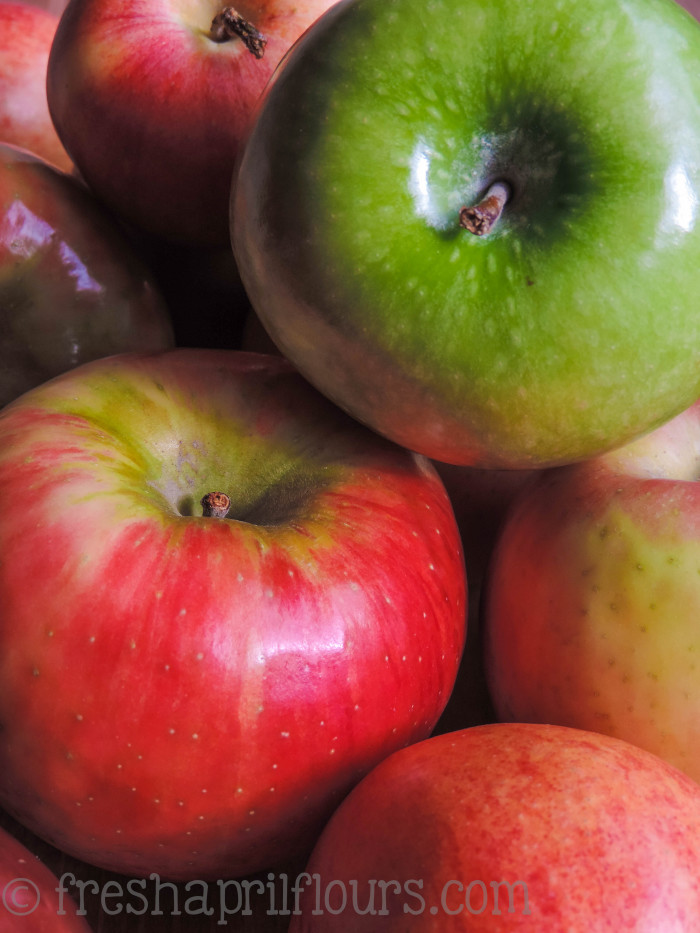 If you don't own a slow cooker, are you crazy? I love throwing things into ours, letting it cook over night or during the work day, and finding there is somehow, magically, a glorious end result waiting for me under that steamy hot lid. This is one of those things you'll be able to let sit for quite some time, so set aside about a 12 hour window from start to finish. You won't want to put all of your apples into your slow cooker at, say, noon, unless of course midnight apple buttering is your thing, and then by all means… Go for it. No judgement here.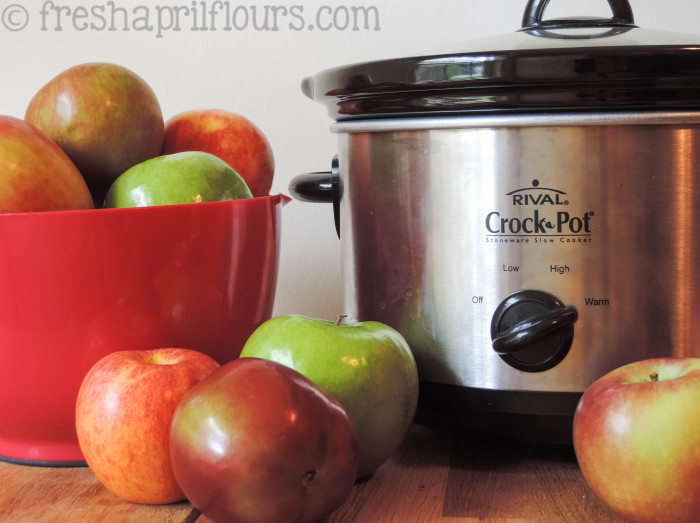 Although I've never made homemade applesauce, my sources tell me making apple butter is the same process, just taken a bit further. You'll set your slow cooker to low for about 10 hours, stirring occasionally if you want, and then everything gets blended together in either a blender, right there in the slow cooker with an immersion blender, or in a food processor. Breaking the apples down into the smoothest consistency possible is what will take you from applesauce to apple butter. After it's all broken down, you'll let it cook for at least another 2 hours. If you prefer your apple butter super thick, cook it for even longer.
Homemade apple butter couldn't be easier. While I won't encourage canning of this recipe, I did can this batch (to the best of my ability– newbie here!) and so far so good. If you have a whole lot of knowledge on this matter, please, shoot me an email and tell me if you think this recipe makes the cut (apparently, there has to be a specific level of acidity or something?). Otherwise, this apple butter will last in the fridge for 2 weeks. It will also freeze well, so you can save it for later!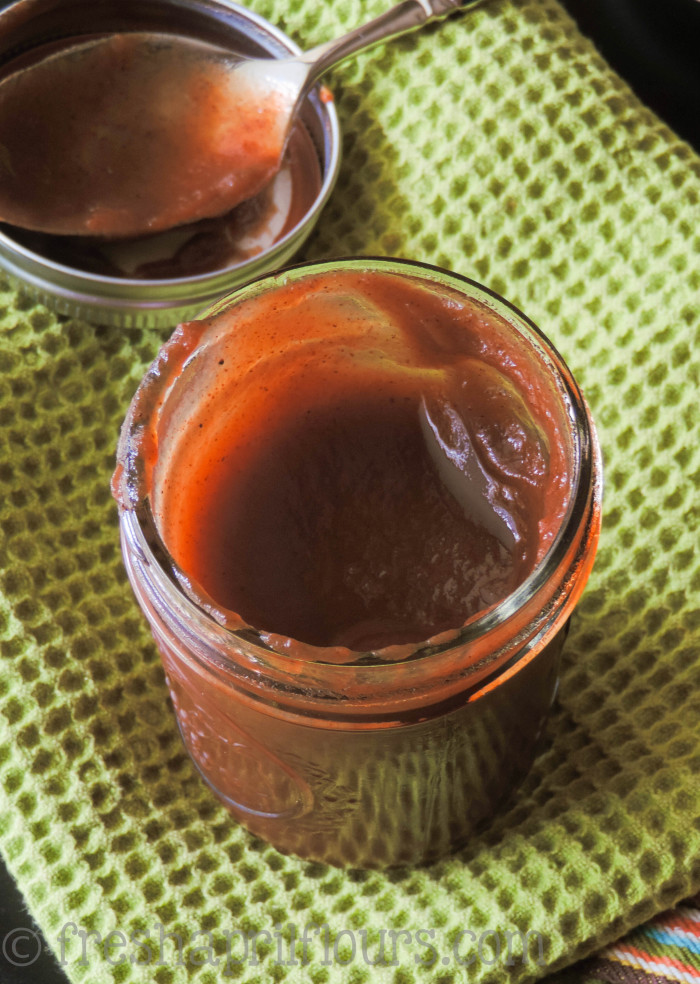 Wondering what to do with all this apple butter? I'm glad you asked! Not only will I have an amazingggg recipe for you later this week [edit: find that recipe here!], here is a list of suggestions I put together for ways you can enjoy your spreadable apple deliciousness:
•apple butter and peanut butter sandwich
•on ice cream
•with cottage cheese
•with ANY cheese (especially Brie)
•in yogurt
•in oatmeal
•in a recipe where you might use applesauce
•on pancakes/waffles/French toast
•on bread
•on biscuits
•on crackers
•in this quick bread
•as a glaze for pork or ham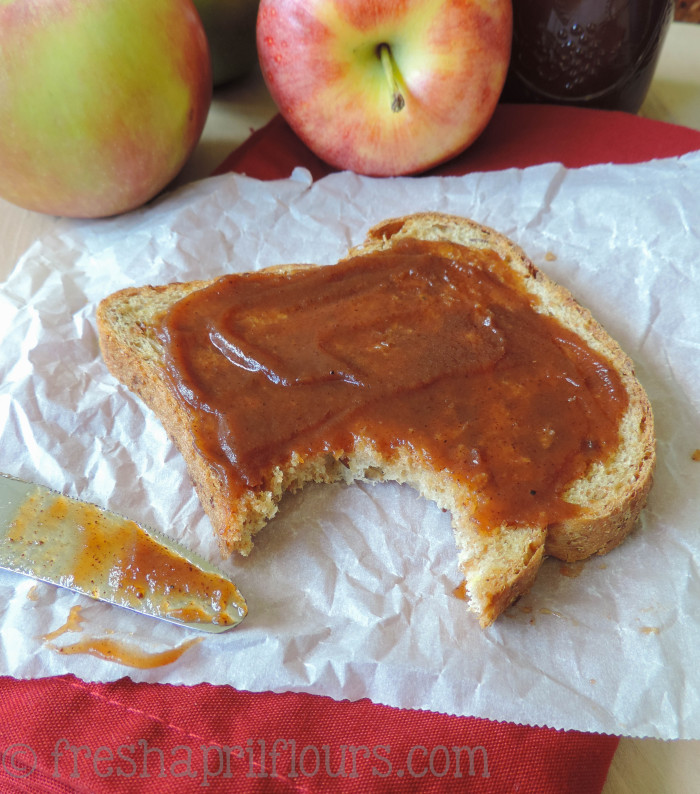 I hope this apple-y, spicy, fall-y, and clearly diverse condiment finds its way into your kitchen and maybe even on the table at your Thanksgiving feast in just a few weeks!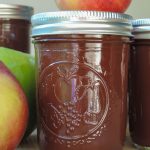 Print Recipe
Homemade Apple Butter
This deliciously sweet apple butter is spiced with the perfect fall flavors. It's so easy to make your own at home!
Ingredients
6

pounds

of apples

about 12 apples (I used 2 Macintosh, 2 Granny Smith, 3 Gala, 3 Fuji, and 2 Honeycrisp)

1

cup

granulated sugar

3/4 to 1

cup

light or dark brown sugar

1

Tablespoon

ground cinnamon

1/2

teaspoon

ground nutmeg

1/4

teaspoon

ground cloves

1/4

teaspoon

salt

1

Tablespoon

molasses
Instructions
In a medium size bowl, whisk together both sugars, cinnamon, nutmeg, cloves and salt. Layer about 1/3 of the apples into slow cooker and sprinkle about 1/3 of the sugar and spice mixture on top. Continue to layer apples and sugar and spice mixture until none remain. Drizzle molasses on top of everything. Cook on low for 10 hours, stirring occasionally, if able.

Remove cover and use an immersion blender to purée the apple butter until completely smooth. You may also purée in batches in a food processor or regular blender, being careful not to burn yourself. Cook for an additional 2 hours on low with the lid slightly ajar to thicken apple butter. If you prefer it even thicker, cook on low until it reaches desired consistency.

Allow the mixture to cool completely. Spoon into jars or containers and store in the refrigerator for up to 2 weeks. You may also freeze apple butter up to 2 months.
My fellow apple butter lovers: what's your favorite way to eat apple butter?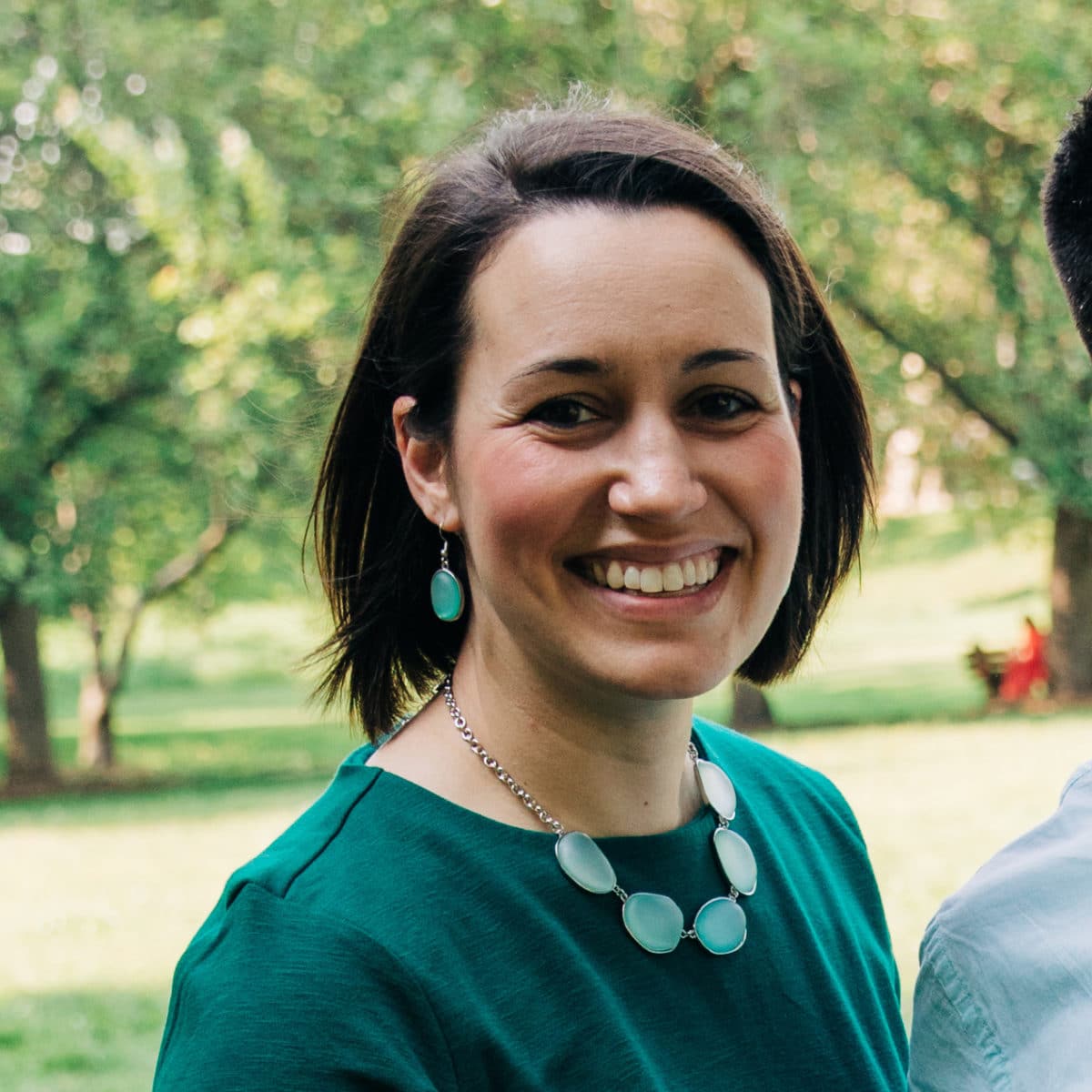 Hi, I'm Lynn! I'm a mom, a self-taught baker, a biscotti lover, and a sprinkle enthusiast. My goal in this instant gratification, fast-paced world is to help you discover that scratch baking is absolutely something you can do. Recipes for beginners and experts alike!