Traditional Italian Anise Biscotti
As an Amazon Associate, I earn from qualifying purchases. Read the full disclosure here.
Basic biscotti cookies flavored with anise extract and anise seed.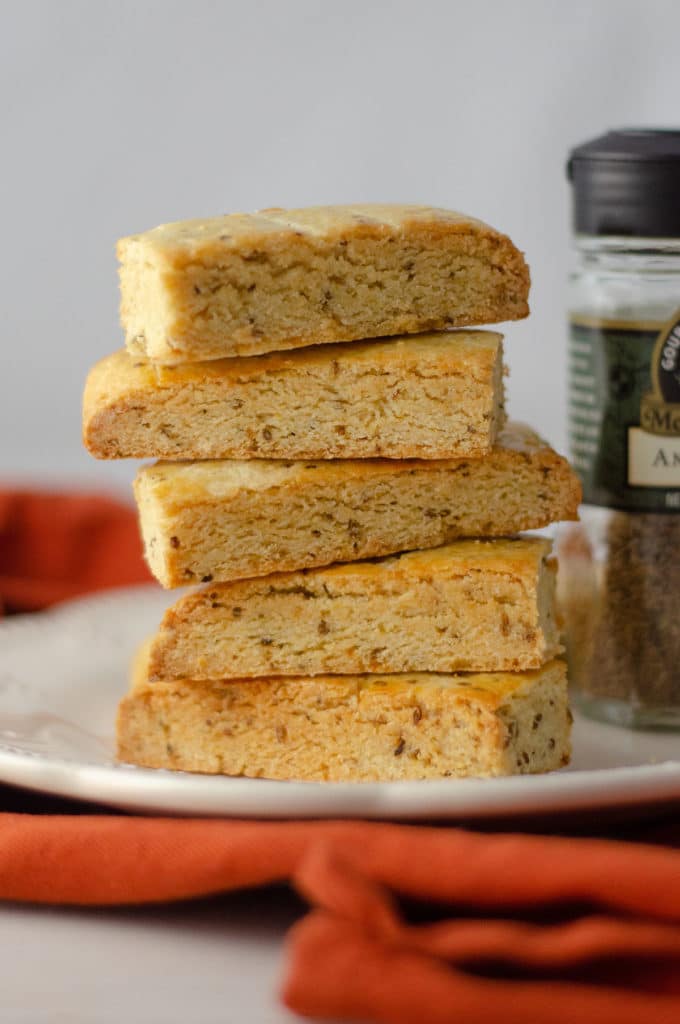 Greetings from THE BEACH!
We are currently sitting pretty in the Outer Banks. We got here Sunday and we are heading back home in 2 days.
It's been a WONDERFUL week and the kids have done amazingly well, so that has made life even better (seriously, shoutout to both of them for being gems on the 7 hour car ride and sleeping with no trouble in unfamiliar rooms/beds– oh and EXTRA shoutout for the littlest April for absolutely champing through an incisor and a MOLAR while we've been here… YIKES).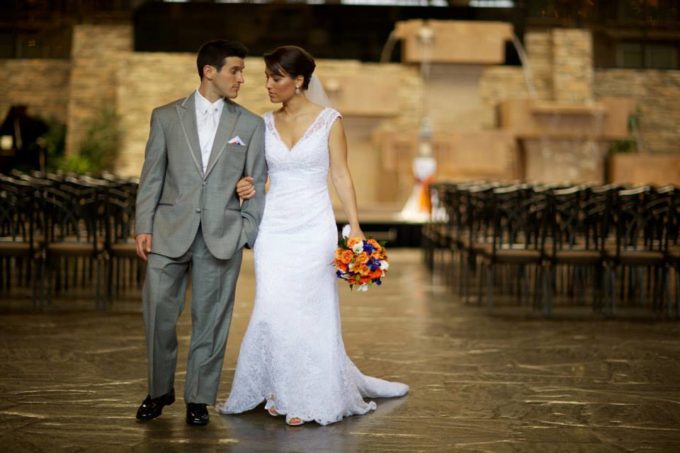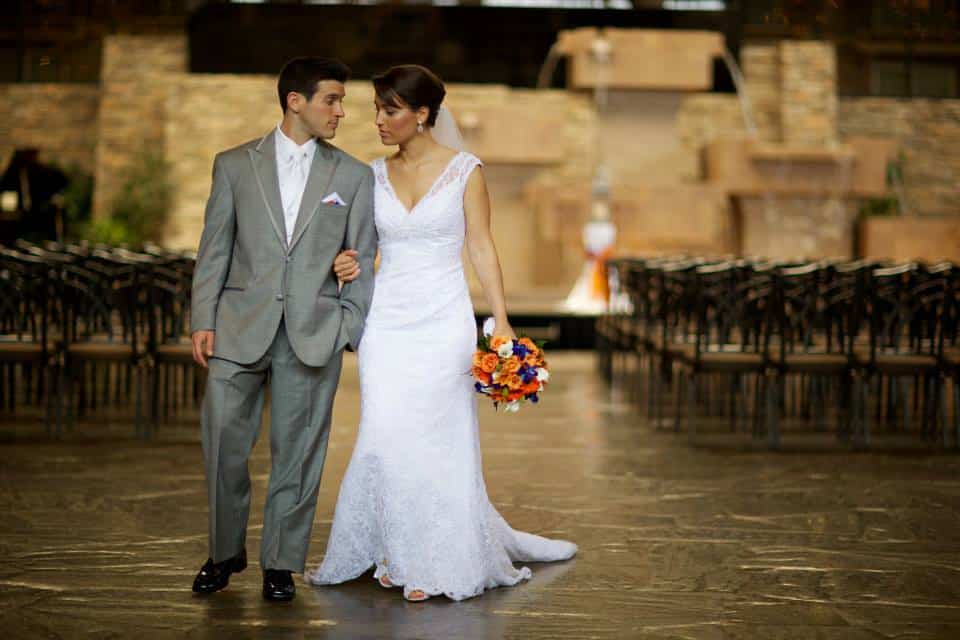 Today is a little extra special because it's our wedding anniversary. Today marks 6 years for us (we got married on a math problem day– 6 + 7 = 13), and we're celebrating the best way we know how: with no work and sand between our toes.
I figured what better day to bring this new recipe to you than today because I am a self-proclaimed biscotti enthusiast, but it's been A YEAR AND A HALF since I last brought you a biscotti recipe (it was this snickerdoodle one), so today's special occasion is why one is coming out of the woodwork.
Biscotti = love, so it just seems right.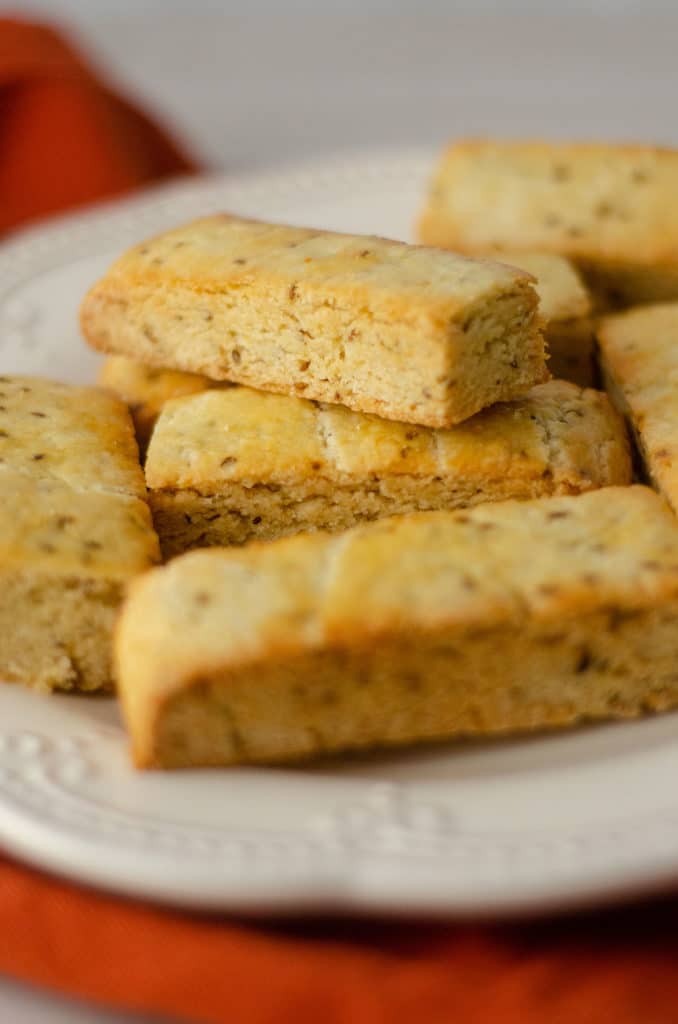 If you're new/newish here, you may not know about my absolute adoration for biscotti, but you can see my entire biscotti recipe collection here. Biscotti are one of my favorite things to bake because they're
1) easy to make
2) easy to photograph and
3) easy to DUNK.
And if you don't dunk a biscotti, did you even really eat it?
I decided to take this one down to the basics. My first ever biscotti recipe was super sprinkle-fied. Of course, nothing wrong with that, but I wanted to experiment with a more traditional recipe to see if my base biscotti recipe held up to the traditional Italian flavor of anise.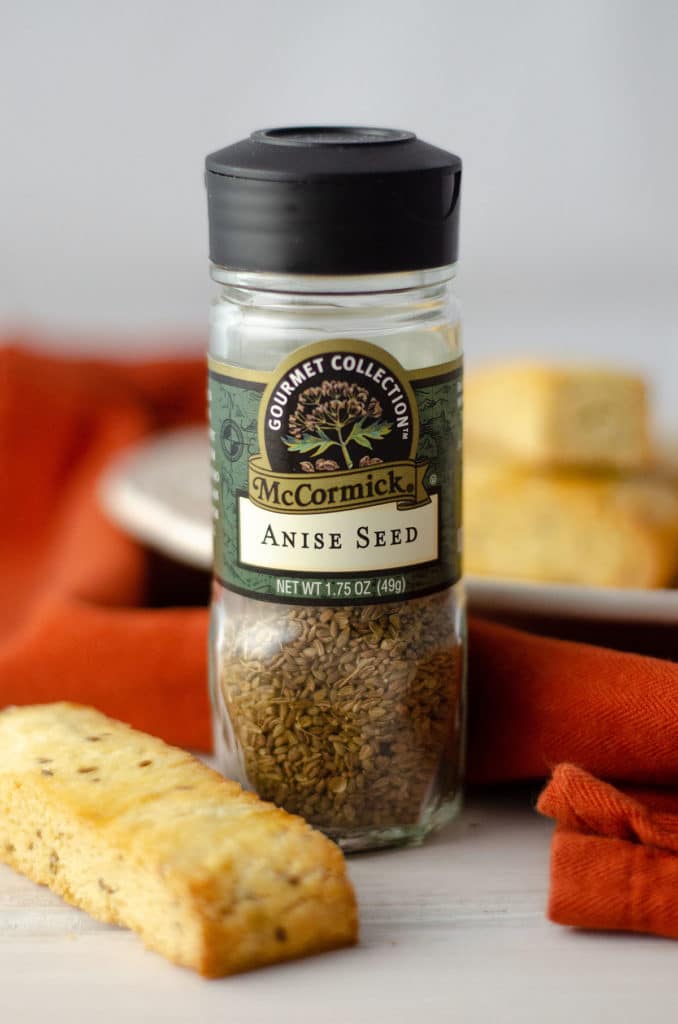 I'm a huge fan of anise (NOT at all a fan of black licorice), and I've used it previously in my pride and joy Italian anise bread. That yeast bread features anise extract and anise seed, as do these biscotti. One taste by Matt and my BIL, and they both agreed the biscotti tasted just like pizzelle.
Sounds just right to me!
The anise extract is complemented by vanilla extract, so they're bursting with all kinds of flavor to bring the perfect cookie to your cup of coffee. Have as a sweet snack or as a light dessert, but definitely DEFINITELY dunk it in milk, coffee, or tea.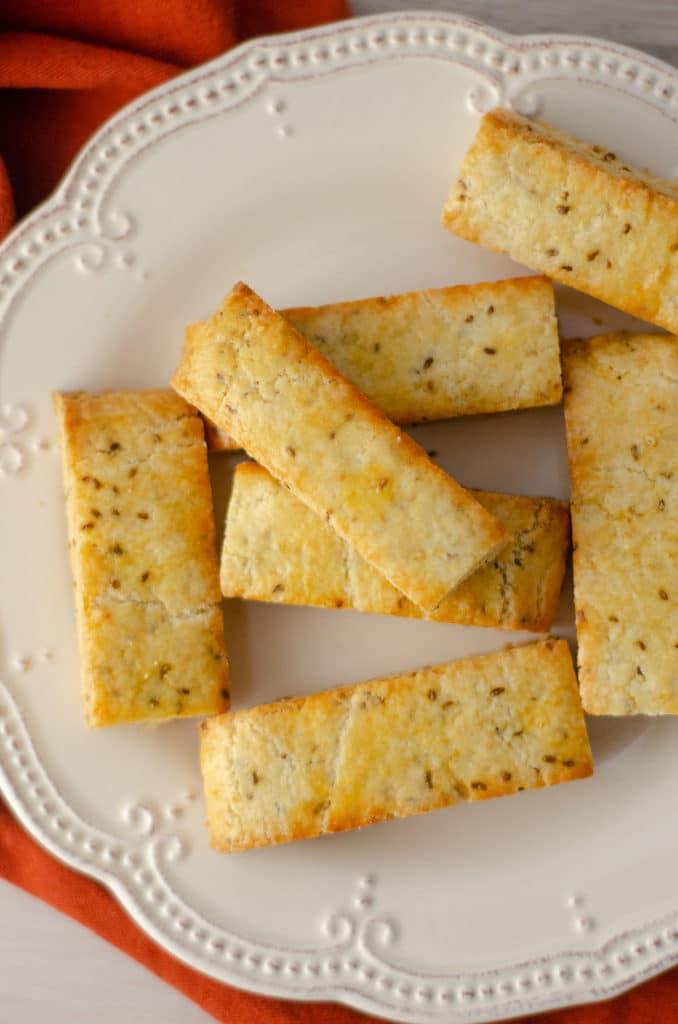 This recipe makes 12 cookies plus some ends (which are certainly still tasty but not big enough to be considered a countable part in my book– they're absolutely the taste-test pieces!) so if you're looking to make a bigger batch, you'll have a bit more hands-on time than usual shaping up your dough slabs.
I'm going to go ahead and say it's totally worth it though!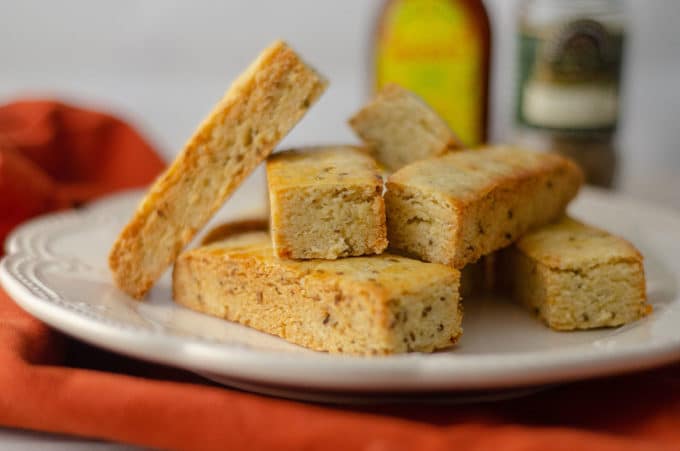 Traditional anise biscotti that I'm sure would make Eva proud… Try it for yourself and maybe let YOUR Nonna have a taste.
Traditional Italian Anise Biscotti
Basic biscotti cookies flavored with anise extract and anise seed.
Ingredients
1

Tablespoon

unsalted butter

melted

3

Tablespoons

vegetable or canola oil

1

large egg

room temperature

1

teaspoon

anise extract

½

teaspoon

vanilla extract

½

cup

granulated sugar

1 and ¾

cup

+ 1 Tablespoon all-purpose flour

be sure to measure properly

1

Tablespoon

anise seed

1

teaspoon

baking powder

¼

teaspoon

salt

1

large egg beaten with 1 teaspoon water

for egg wash
Instructions
Preheat the oven to 350ºF degrees. Line a large baking sheet with parchment paper or a silicone baking mat. Lightly flour the baking sheet. Set aside.

In a medium size bowl, whisk together the butter, oil, egg, extracts, and sugar until combined. Set aside.

Add the wet ingredients to the dry ingredients and gently mix with a large wooden spoon or sturdy rubber spatula until everything starts to come together. Mixture will be crumbly. This is ok. It will come together in the next step.

Check out this Instagram reel to see how I make my biscotti. Turn dough out onto lightly floured baking sheet and, with floured hands, pat dough into a rectangle about 1/2" thick. My rectangle was 6" wide and 7 and 1/2" long (using a ruler or a ruled silicone baking mat is helpful here). Brush with egg wash.

Bake dough slab for 20-22 minutes, or until the top and sides of the slab are lightly browned. Remove from the oven, but do not turn off the heat. Place baking sheet on a wire rack and allow to cool for 10 minutes.

Once the dough is cool enough to touch, cut into 1" thick slices using a sharp knife. Cut these 1" slices in half, making a perpendicular slice down the entire slab. Set slices cut sides up on the baking sheet.

Return to the oven to bake for 6 minutes. Remove from oven, turn biscotti over, and bake the other side for 6 minutes. Remove from the oven and allow to cool for 3 minutes on the baking sheet (cookies will become crunchy as they cool). Transfer biscotti to a wire rack to cool completely. Cookies stay fresh covered tightly at room temperature up to 7 days. Cookies freeze well, up to 2 months. Thaw at room temperature.
Nutrition Disclosure
All nutritional values are approximate and provided to the reader as a courtesy. Changing ingredients and/or quantities will alter the estimated nutritional calculations.