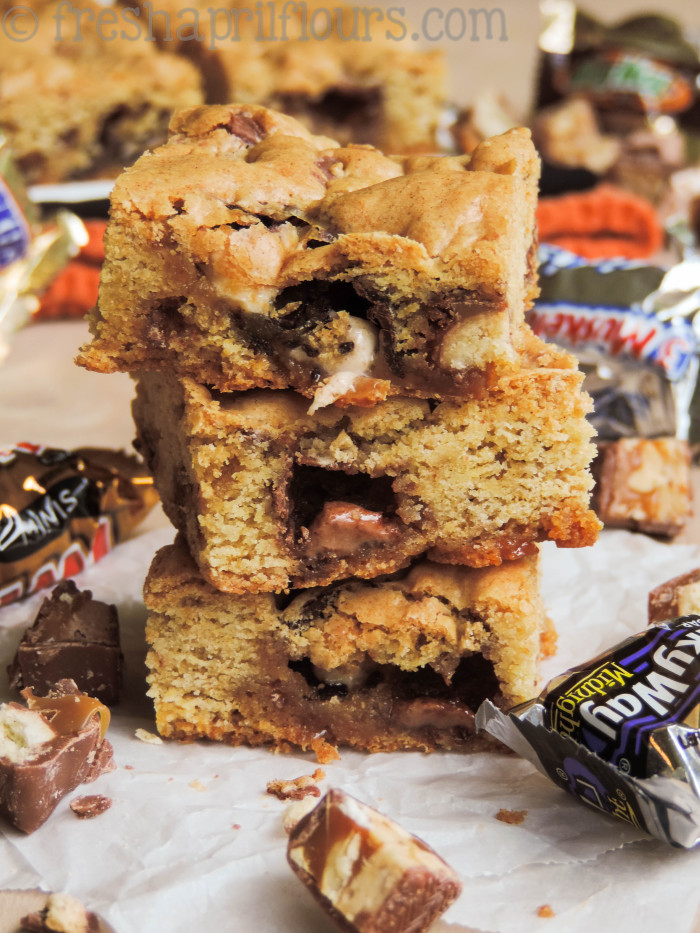 Leftover Halloween Candy Blondies? Trick-or-Treat Blondies? Chocolate Candy Bar Blondies? All-The-Candy-I-Managed-Not-To-Eat Blondies? What the heck are these things? I struggled more with naming these guys than I did actually making them. Granted, they were crazy easy to throw together, but the name of the recipe is typically not hard to come up with… I thought long and hard as I munched on a Milky Way Midnight (my fav!) and decided this recipe should not be restricted to just Halloween. Plenty of other holidays and occasions end up with leftover candy… Easter, Christmas, maybe a shower of some sort? Heck, weddings, even! 🙂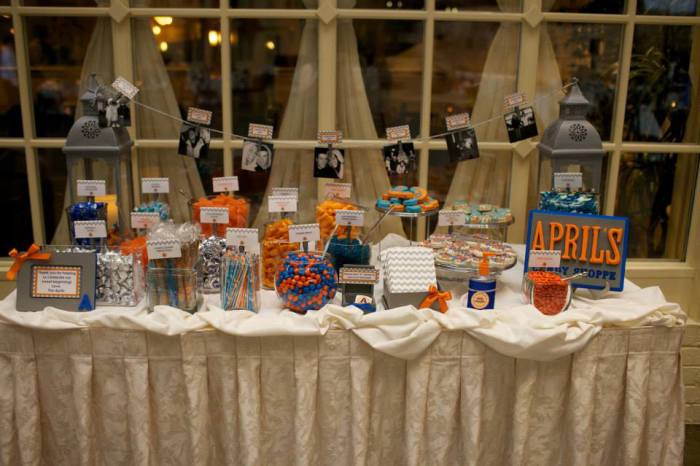 (photo credit: mattnnat)
Regardless, after all your trick-or-treaters have gone away, you may be left with something like this staring you in the face…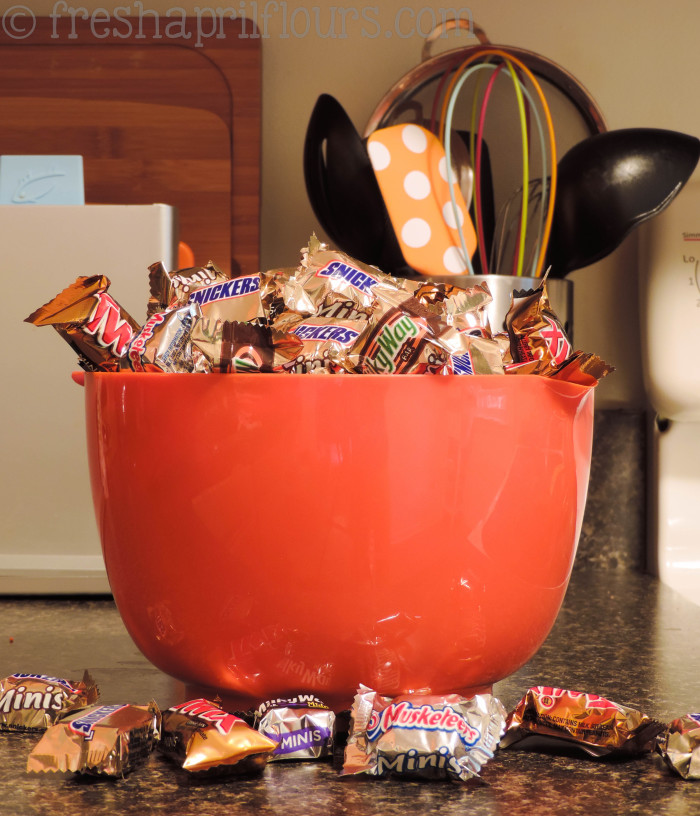 Of course, you could just stuff candy bars into your face until they're coming out of your eyes, but I vote you do something a little more "special" with them and throw them into some buttery, chewy blondies.
What's a blondie? I'm so glad you asked, because if you ask me (which you did), I will tell you they're better than brownies. Yep, I said it. Maybe it's because I'm head-over-heels in love with brown sugar, but I will always choose a blondie over a brownie (not to be confused with what I will always choose over anything ever in the history of ever). And a blondie with chopped up candy bars in it? Now we're talking. Bring on the blonde.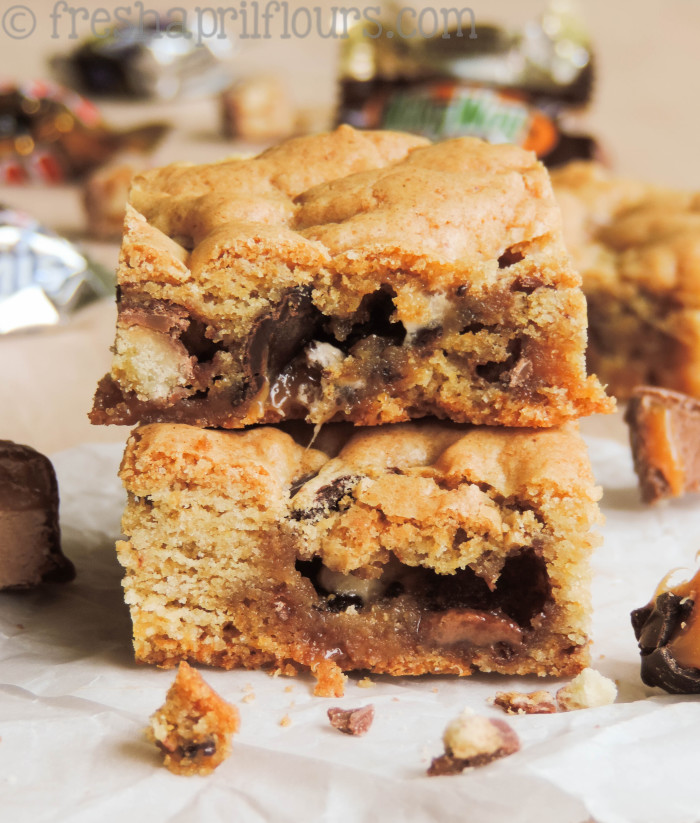 You can use any type of candy bar you like. All one kind, a few different kinds, five different kinds (like I did). These blondies have Milky Way, Milky Way Midnight, 3 Musketeers, Snickers, and Twix. These would also be super tasty with a peanut butter variety (think Reese's peanut butter cups, Butterfinger, etc). Also… m&m's, Rolos, KitKats… Whatever you want to jazz them up with!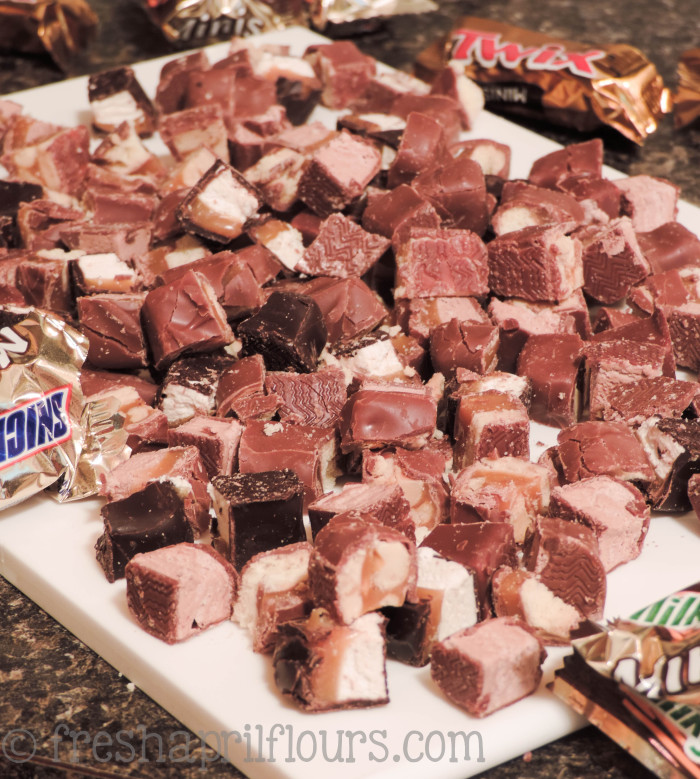 This blondie recipe is crazy simple. You don't even need a mixer (yay) and the longest step is chopping up the candy. Since I was using mini-bars, I chopped them into quarters, but feel free to chop them up as much or as little as you want. The blondie batter will bake up around them and make little candy pockets. Those are the best kind of pockets, yes? I wish I had them in my jeans.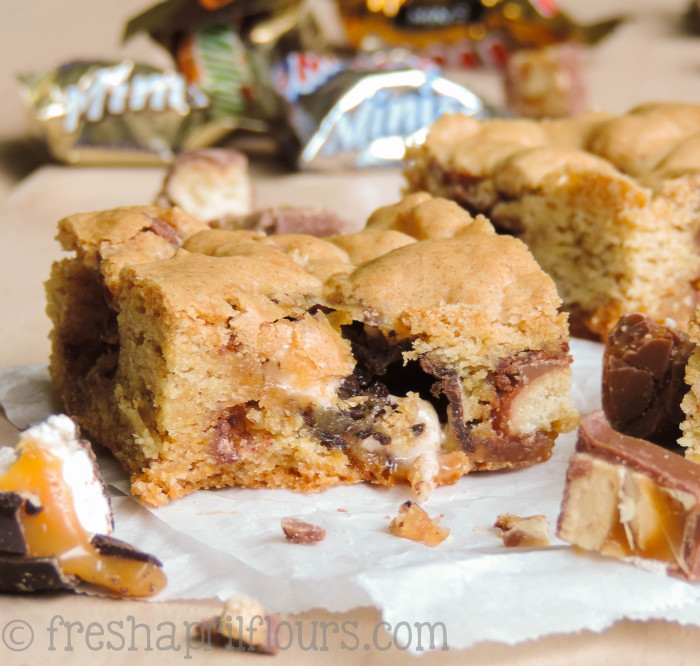 And of course, if you aren't staring at a big bowl of leftover candy, there is always the simplicity of chocolate chips or your favorite add-in. This recipe is so versatile and completely customizable!
Chewy, buttery, brown sugary, a little bit caramelized on the edges there may have been a piece of candy sticking out, and most importantly, filled with the best stuff on earth… Seriously, you cannot go wrong with these blondies.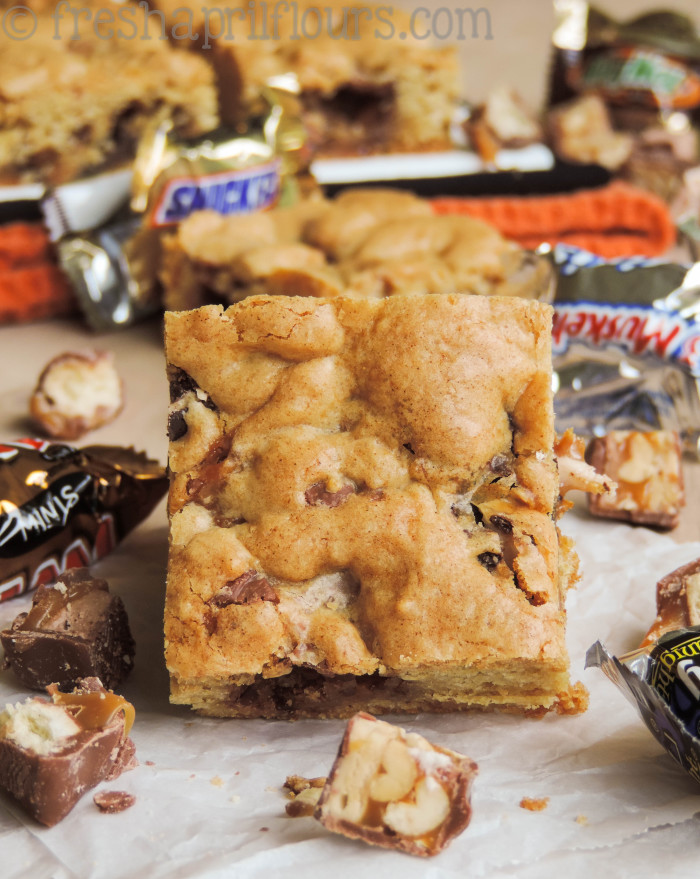 Whip some up! You won't be sorry… And you may just never give your candy away ever again.
QUESTION: What's your favorite Halloween candy?