As an Amazon Associate I earn from qualifying purchases.

Soft and chewy graham cookie bars filled with a fluffy layer of marshmallow creme and milk chocolate chips. All the s'more without the flame!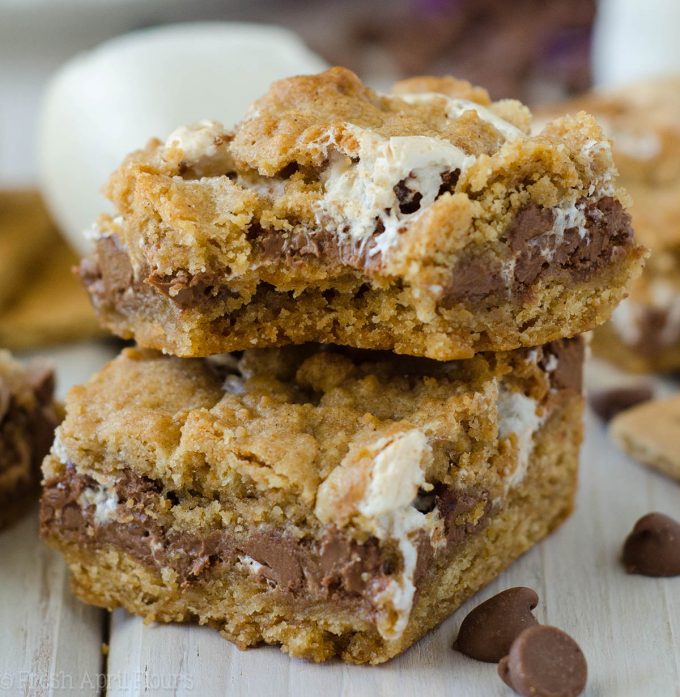 What is summer without a good s'more? Even if you don't have access to a campfire, thank goodness for ways to get s'mores in your mouth while enjoying the comfort of your own home and air conditioning.
Something about that fluffy, ooey gooey marshmallow, melty chocolate, and crunchy graham cracker brings instant feelings of hot and sticky days followed by cooler, lightning bug-illuminated evenings, and seemingly endless hours of sunlight.
As we transition into fall, let's keep the summer loving alive as much as we can, yes? S'mores for everyone, all the time.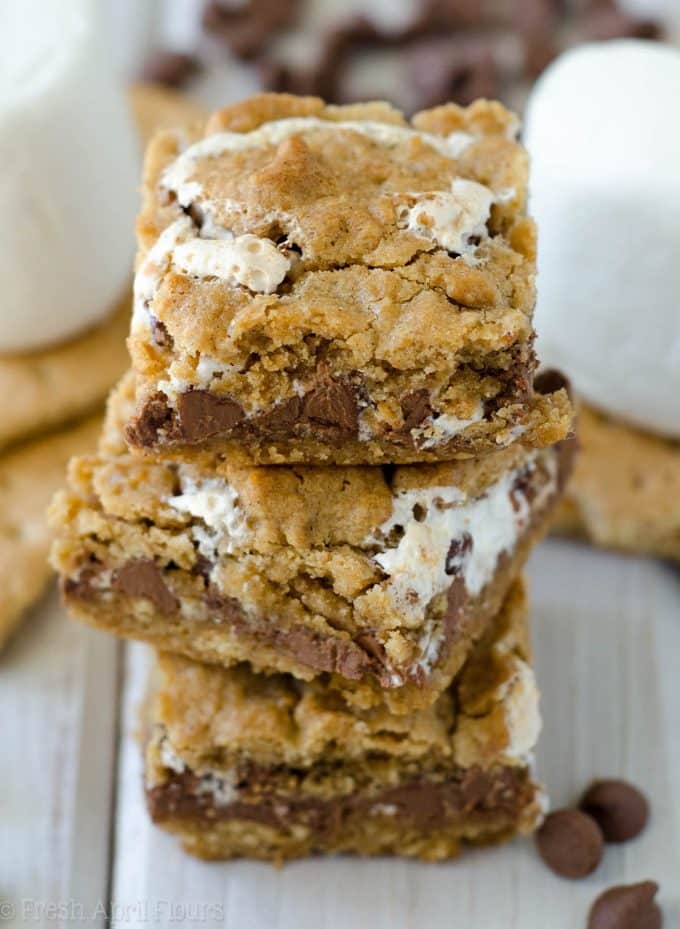 I love a good twist on this familiar favorite, as evidenced by my s'mores cupcakes, s'mores fudge, and the s'mores puppy chow in my cookbook.
Other familiar-favorite-twists include patriotic and Christmas-y Rice Krispies Treats, my extensive oatmeal cookie collection, and several types of biscotti.
Classics are fun to play around with because they keep the integrity of the original but bring a new flair to the idea and can, quite possibly, make them even more fun to enjoy (seriously– funfetti everything. How can you not love these?!).
Let's break down these ridiculously s'moresy (technical term) bars into layers so we know what we're working with here.
Just like the original, we've got a sandwich of sorts with a graham cookie layer on the bottom and top of each bar. This graham cookie is essentially a basic cookie dough with a cup of crushed graham crackers to act as an additional "flour" and bring that classic graham flavor and texture to the bars.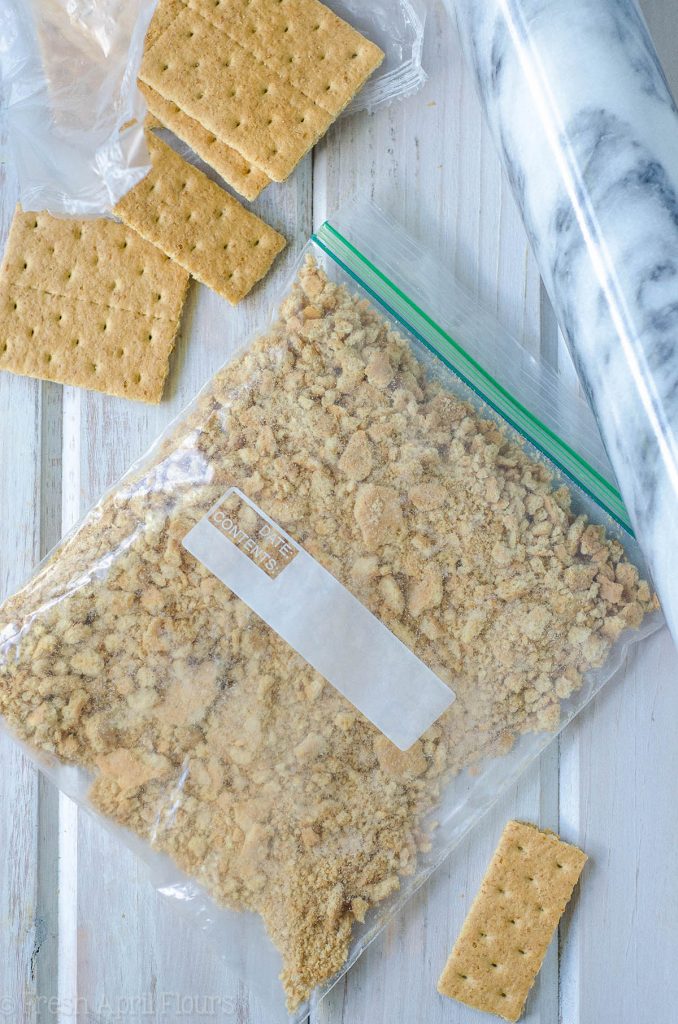 I also added a touch of cinnamon to the cookie dough to enhance that graham cracker flavor. You'll layer about 2/3 of the graham cookie dough onto the bottom of a foil-lined baking pan.
On top of that graham cookie layer, you'll spread and entire 7 ounce jar of JET-PUFFED Marshmallow Creme. Yes, an entire jar. Don't skimp on this one bit.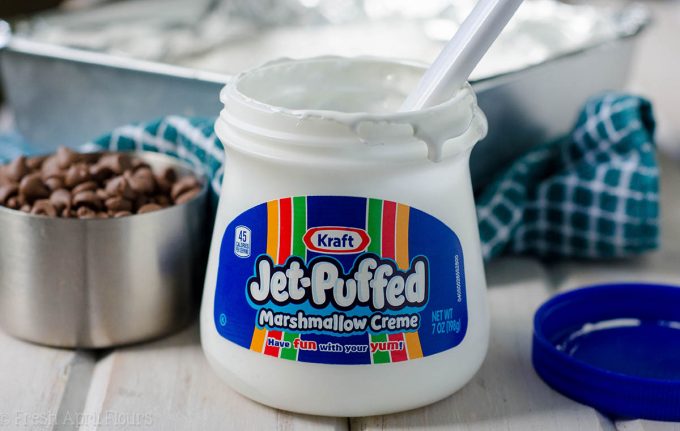 I find the easiest way to do this is to scrape out all of the creme with a spatula, spray that spatula with some non-stick spray, and then spread out the creme as best as you can.
Having an oiled spatula makes things a whole lot less sticky and will prevent you from getting marshmallow creme all over everything. Although, that might not be the worst thing…
On top of that marshmallow creme layer, you'll add a generous layer of chocolate chips. I went with milk chocolate, because that's what classic s'mores go best with, but semi-sweet or dark would also work great here. Your s'mores bars, your chocolate preference.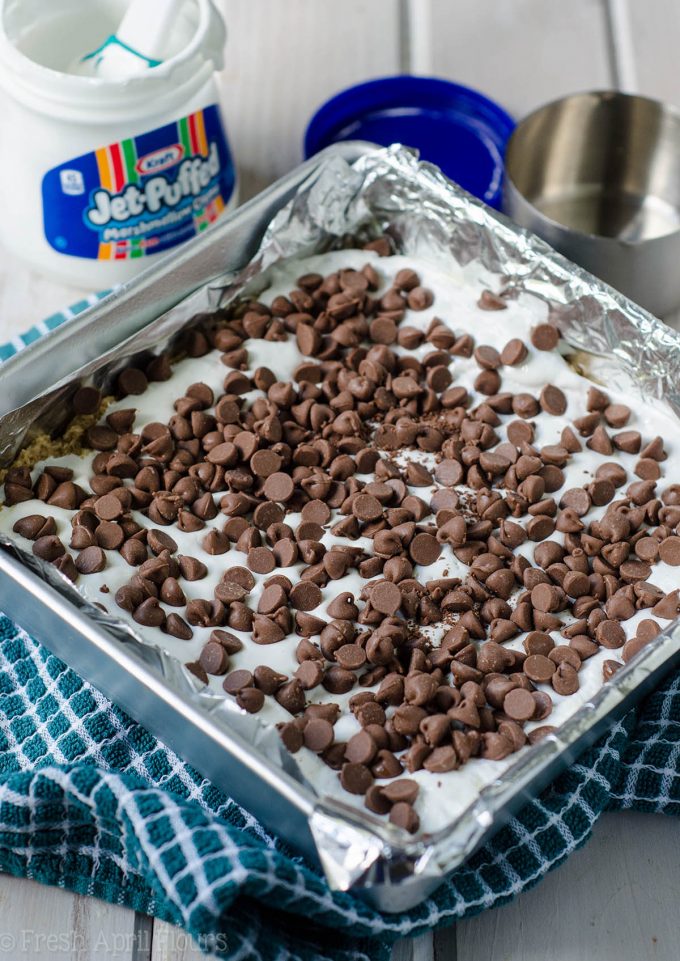 After all that chocolate, you'll top the bars with the remaining graham cookie dough. This step is a bit tricky, but if you break the dough into 5-6 smaller pieces, flatten them with your hands, and distribute them evenly over the top of the chips, you'll be able to use your fingers to spread the dough around to cover most of the chocolate and marshmallow creme.
Some spots sticking out are completely ok and incredibly encouraged.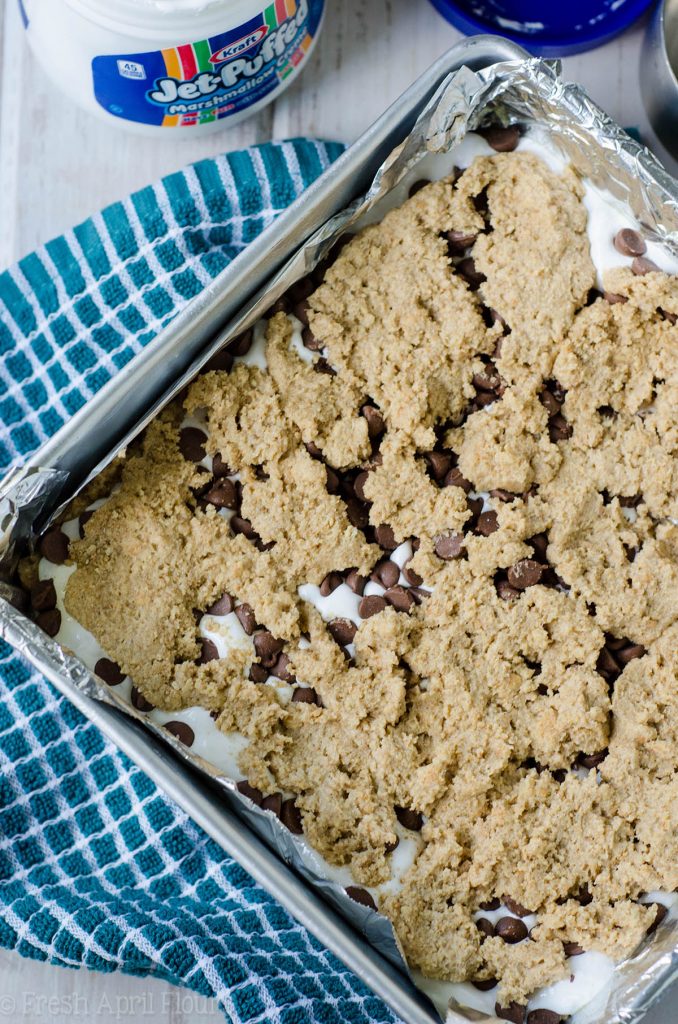 In my s'mores chewy cookie bar experience, the marshmallow that stuck out puffed up in the oven, browned a bit, and cooled into a slightly crunchy layer. Aaaaaamazing. All hail the texture lovers.
Seriously, friends, these s'mores chewy cookie bars take s'mores to a whole new level of enjoyment. The top cookie layer and the crispy marshmallow creme mixed in make for the perfect parallel of a real s'more before leading to a gooey layer of marshmallow and plenty of creamy chocolate.
All the s'more experience without the hassle of a fire. The only hard part about this recipe? Waiting for the bars to cool before cutting them.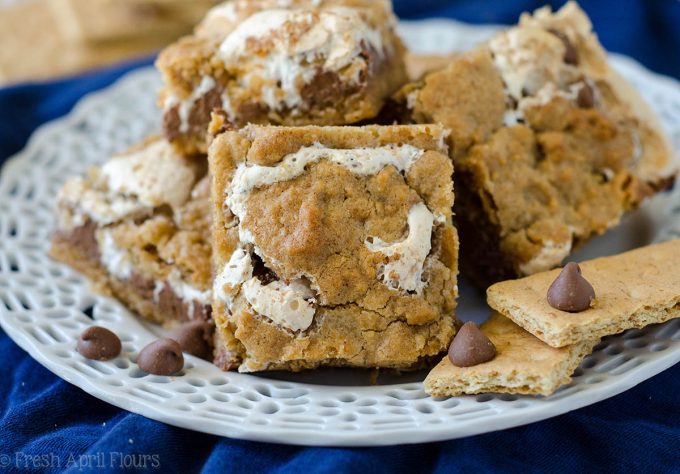 If you're a s'mores lover and just can't bear to think about waiting until next summer to enjoy the classic, it would behoove you to add this recipe to your baking arsenal.
Whip up these twists-on-a-classic whenever you're feeling summery, add them to your cookie trays for the holidays, or bake them for a friend who could use a little pick me up.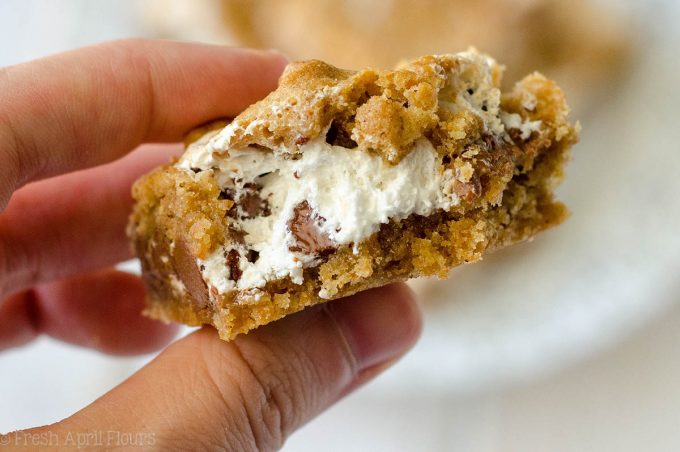 Because really, who can eat a s'more without a smile?
Click here to see the full recipe: S'MORES CHEWY COOKIE BARS
Don't let the fun end here. Connect with JET-PUFFED through their various social media channels. They are all filled with lots of fun ideas, recipes, crafts, and more!
•Kraft Recipes Website
•Jet-Puffed Facebook
•Jet-Puffed Instagram
•Jet-Puffed Pinterest
•Jet-Puffed Twitter
I am a proud member of the Jet-Puffed Marshmallows 2016 Blogger Program. I was hired by the brand as an ambassador and content creator because I am awesome, I love marshmallows, and I rock at making fun and delicious recipes. While I have been compensated for my time, all my opinions are my own. #JetPuffed #JetPuffedBlogger