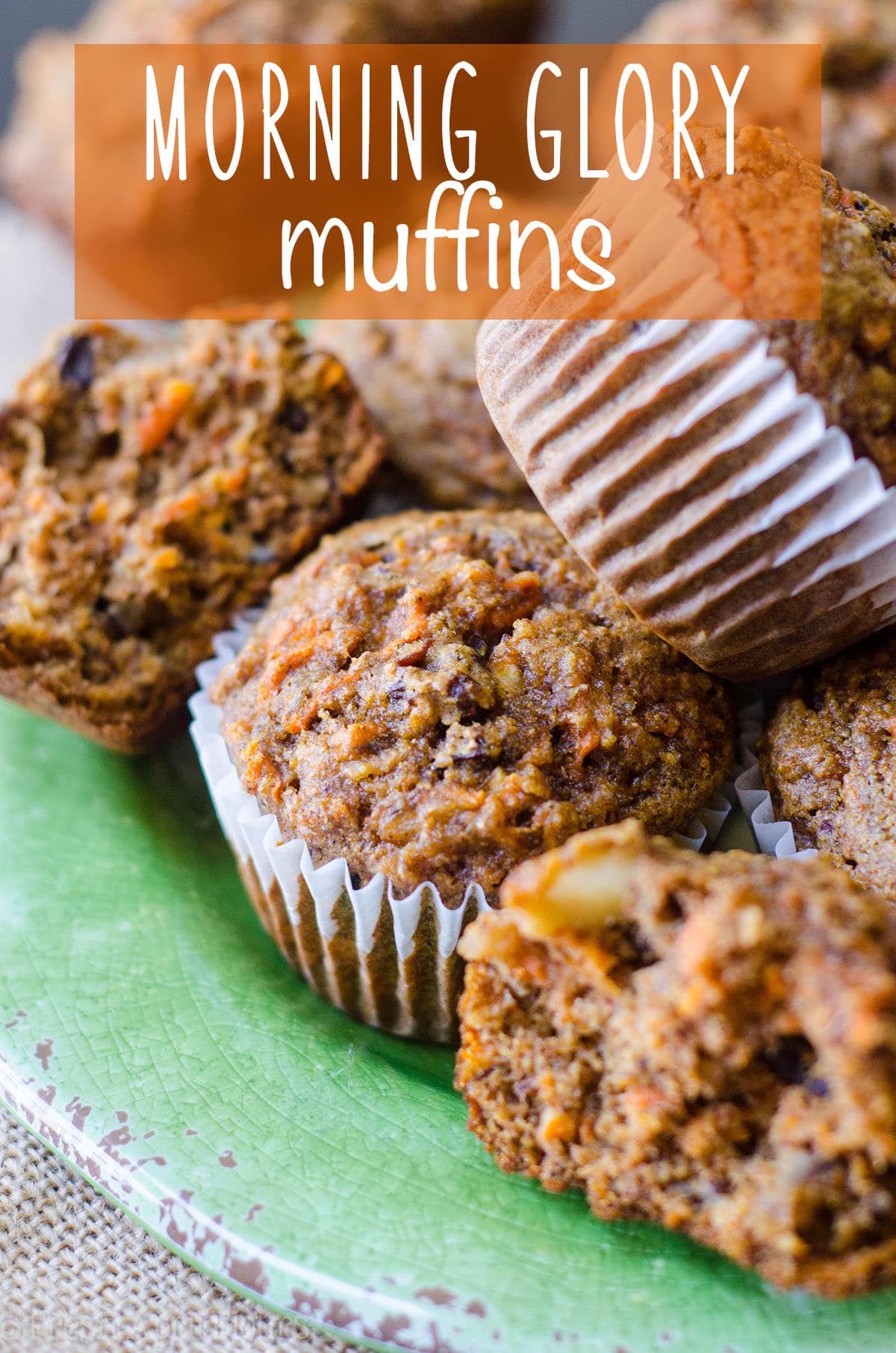 As an Amazon Associate, I earn from qualifying purchases. Read the full disclosure here.
Hearty whole wheat muffins packed with fruits, vegetables, nuts, and flaxseed to fill you up at breakfast time.
What do you immediately think of when I say "healthier muffin?" Is it something like a bran/fiber muffin, tasting much like cardboard, with a dense and dry texture?
Yeah. Me too.
So I'm here today to scratch that from your brain and give you a whole new outlook on a "healthier muffin" that has tons of flavor, tons of moisture, and a whole slew of fruits and veggies to keep your belly and digestive system happy. You down?
Today is all about May's Muffin of The Month! A basic whole wheat muffin all jazzed up with spices, protein-rich flaxseed, nuts, that applesauce we made in the InstantPot last week, raisins, carrots, and more apples.
Oh, and a little citrus punch in the form of orange or pineapple juice, whatever you're feeling.
They're similar to the toddler muffins I posted last year, but a little more for the adults. There's a tad more sugar and a little more in the way of spices (because sometimes small bellies are sensitive to that kind of thing), but they're packing the same sort of nutritional punch while bringing along tons of texture.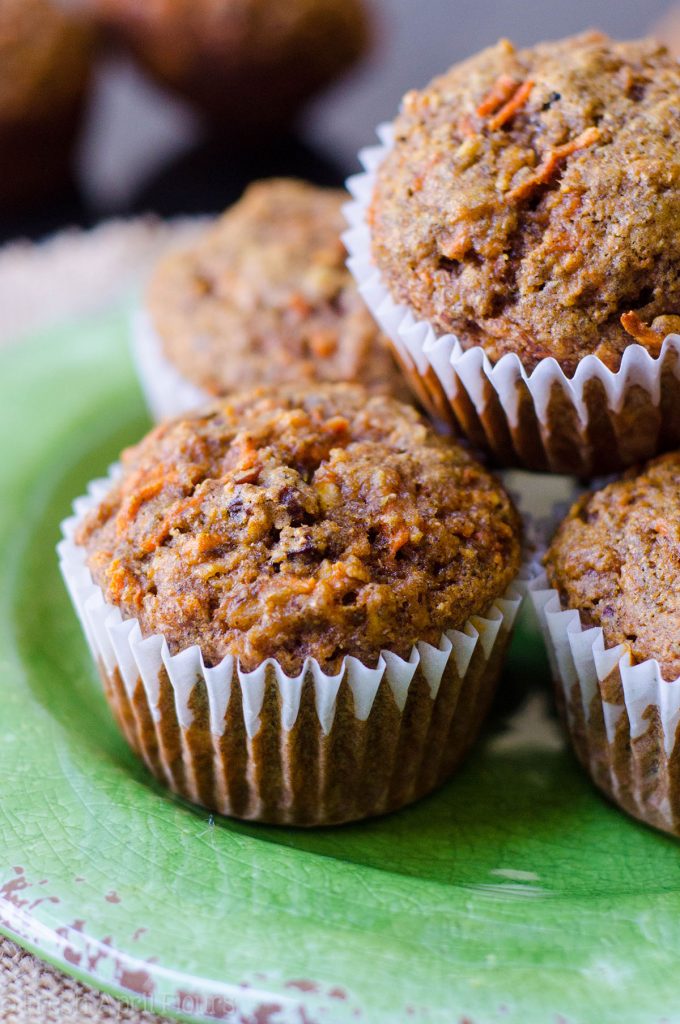 I present to you what are known as morning glory muffins. And yes, I did a ton of research on this name to see if I could find the origin of it, and it turns out… I can't.
Lots of speculation, but nothing set in stone or confirmed, so, just know that this combo is typically referred to as such and the folks at King Arthur Flour have the recipe that I adapted for my own FAF version.
Now don't get me wrong, I'm not calling this a healthy muffin. I'm calling it healthier. Because if there are 3-4 kinds of fruits and veggies in my baked good, I'm calling it a nutritional boost and there's no way around that. And that 1/2 cup of brown sugar split up between 18 muffins?
That's hardly anything. Then again, "healthy" means something different to everyone, so if these are healthy in your book, have at it. Might as well double the batch while you're at it.
You'll see in the recipe that I call for orange or pineapple juice. Either one will do, as you just need some sort of acid to balance out and activate that baking soda. You'll also see that vegetable, canola, or melted coconut oil will do.
No butter in these bad boys– we are getting all of our moisture from oil and the fruits and veggies that accompany it.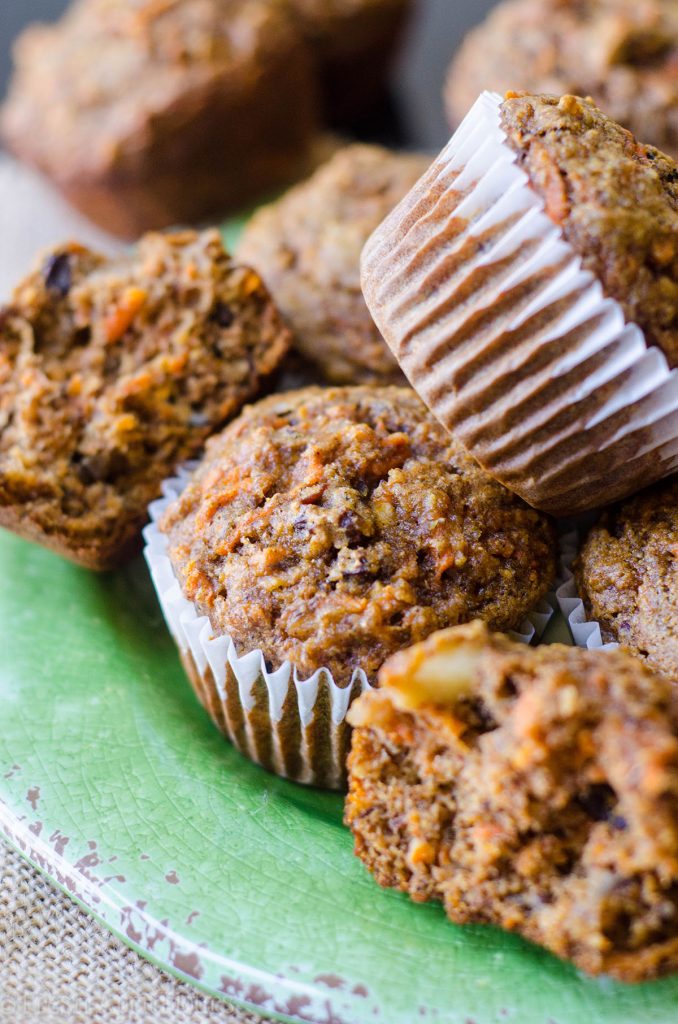 And like I said, you can totally put that Instant Pot applesauce to work in these, which is what I did. Of course, store-bought is completely fine, but if you happen to have leftovers, throw that in your morning glories!
As for the raisins, golden or regular will work just fine. Or change it all up and swap them out for dried cranberries!
It's seeming like these morning glory muffins are pretty adaptable, so feel free to change up the ingredients where you see fit. I have suggestions in the recipe notes.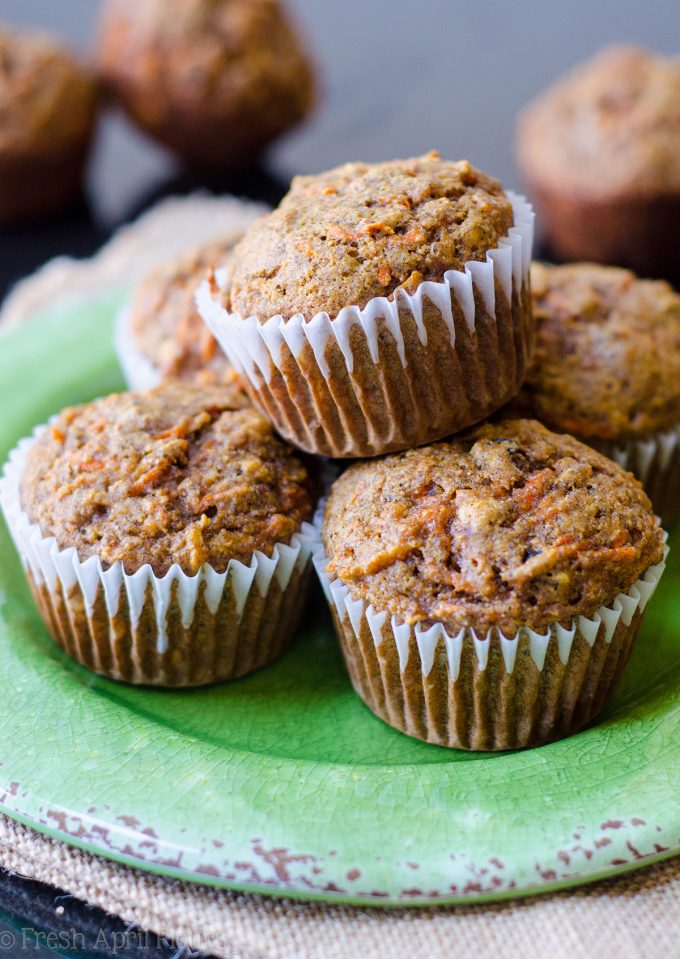 The most important part about these muffins is that they were loved by all in our house. And I felt pretty good about giving one to the toddler. The bakery style chocolate chip ones?
He was allowed about 1/4 of one of those after he ate all of his dinner. But these ones, he munched on a whole one at breakfast or mid-morning snack for about a week.
The kid does surprisingly love spinach in his eggs or asparagus straight up, but I will never turn down an additional opportunity to get veggies in him!
Yayyy, secret veggies!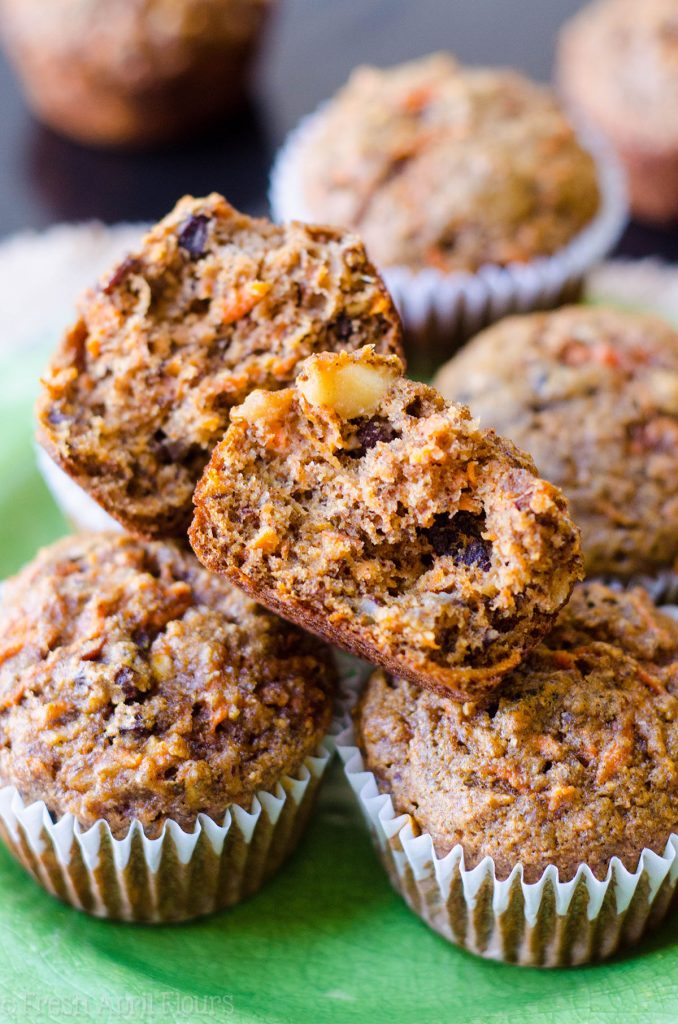 I actually even spread some peanut butter on one and it was deeeelish. That may have been some weird pregnancy thing, but I suggest trying it. Besides, there's never a bad time for peanut butter.
Morning Glory Muffins
Hearty whole wheat muffins packed with fruits, vegetables, nuts, and flaxseed to fill you up at breakfast time.
Ingredients
2

cups

whole wheat flour

be sure to measure properly

2

teaspoons

baking soda

2

teaspoons

ground cinnamon

1/2

teaspoon

ground ginger

1/2

teaspoon

salt

1/3

cup

ground flaxseed

1/2

cup

chopped pecans or walnuts

3

large eggs

1/2

cup

firmly packed light brown sugar

1/3

cup

vegetable

canola, or melted coconut oil

1/3

cup

homemade applesauce store-bought is fine, chunky or smooth, be sure it's unsweetened

1/4

cup

orange or pineapple juice

fresh or store-bought

1

teaspoon

vanilla extract

1/2

cup

raisins1

3

large carrots

shredded (about 2 cups)2

1

medium size apple

shredded (about 1 cup)
Instructions
Preheat oven to 400°F. Spray the wells of a 12-count muffin pan with nonstick spray or line with cupcake liners. This recipe makes 18 muffins.

In a large bowl, whisk together the flour, baking soda, cinnamon, ginger, salt, flax, and nuts until combined. Set aside.

In a medium size bowl, whisk together the eggs, brown sugar, oil, applesauce, orange juice, and vanilla until completely combined. Pour the wet ingredients into the dry ingredients, give it a few stirs, then add the raisins, carrots, and apple. Continue to gently fold everything together until no flour pockets remain.

Spoon the batter into the prepared pan, filling them 3/4 of the way. Bake muffins for 5 minutes, then while keeping the oven door shut, reduce the oven temperature to 350°F. Bake for an additional 14-15 minutes or until a toothpick inserted in the center comes out clean. Allow muffins to cool in the pan for about 10 minutes before transferring to a wire rack to cool completely. Leftover muffins stay fresh at room temperature up to 5 days. Muffins freeze well, up to 2 months. Thaw overnight in the refrigerator.
Notes
Regular or golden, or use dried cranberries instead.
You can also use shredded zucchini here. Use 2 cups. Or, use 1 cup carrots and 1 cup zucchini.
Adapted from King Arthur Flour
Nutrition Disclosure
All nutritional values are approximate and provided to the reader as a courtesy. Changing ingredients and/or quantities will alter the estimated nutritional calculations.