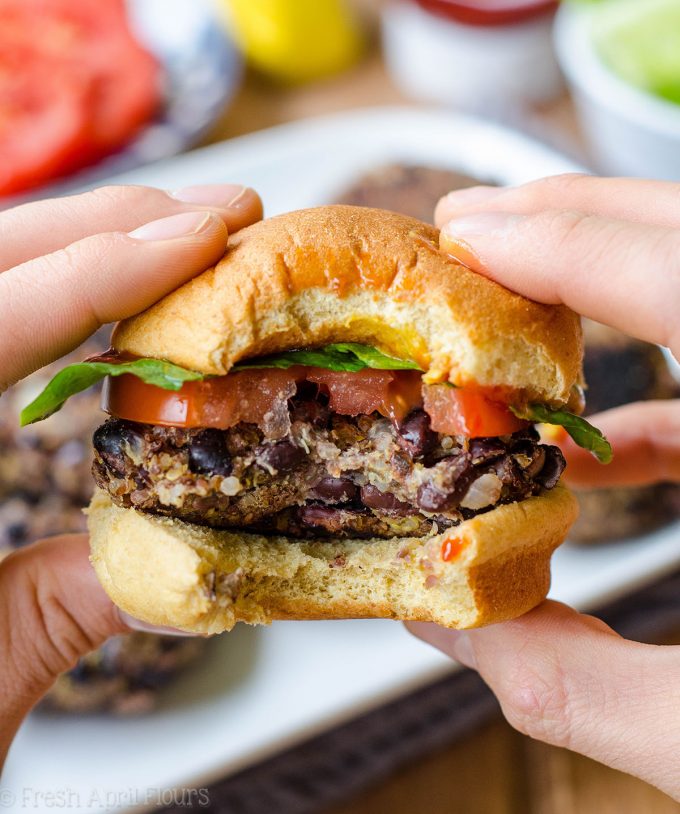 We made it! Thank goodness! It's finally officially summer. Although, I don't really care what the calendar says. In my mind, as soon as Memorial Day hits, it's summer time. I think you likely agree, since summer is essentially the best time of year ever. I mean, I absolutely love fall for its Goldilocks weather, but not a whole lot beats the picnics, dips in the pool, beach trips, seemingly endless hours of daylight, and overall happiness that summer brings.
Of course, this will be the most different summer we've ever experienced thanks to a small human who joined our crew 6 days ago, but that doesn't mean that the fun things about summer won't still be happening. They'll just be way different. Bring it on, summer 2016!
There's also something exciting going on here at FAF today, as I'm giving you a chance to win a $100 Visa gift card or a baking tools prize pack, courtesy of my bloggy friend Megan over at The Emotional Baker.
See bottom of post for entry details.
I sent out a reader survey back in April (are you an email subscriber? Add your email address in the blue box in my header!) about things YOU wanted to see this summer. So, dear readers, this recipe is brought to you BY YOU. Thanks!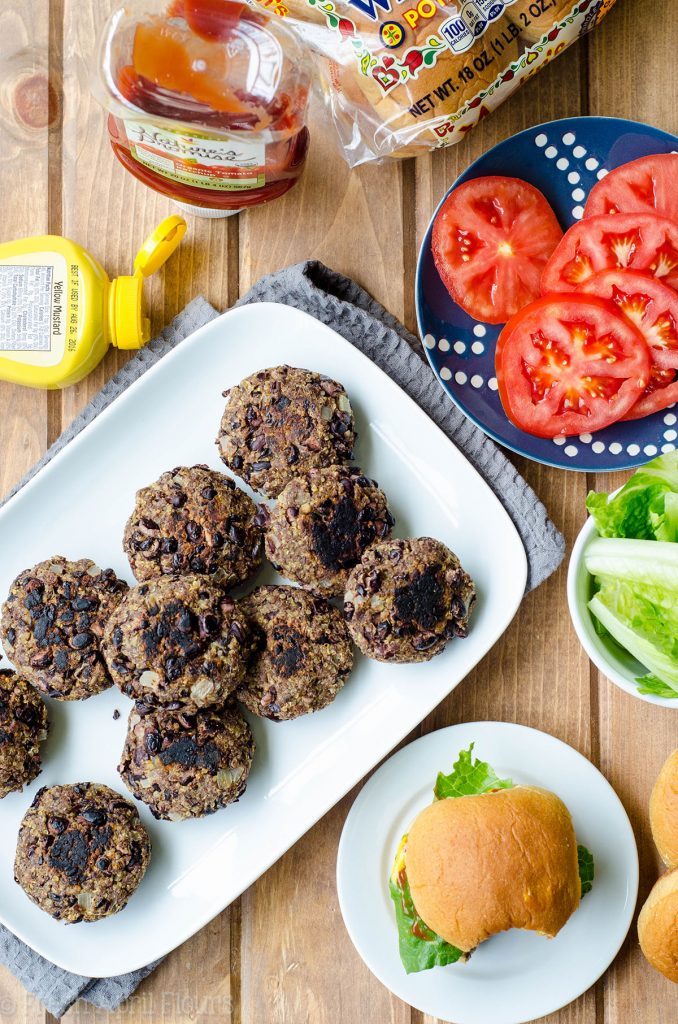 I actually had quite a few requests for veggie burgers that could hold up to the grill, which I thought was so interesting. I am a meat eater, and also a non-griller (I'll leave that part up to the experts), so I didn't even realize veggie burgers + grills were an issue. I love learning from you! I mentioned this popular request to Matt and he thought it would be a great recipe for both of our worlds, so we collaborated in the kitchen and came up with this gem.
As you probably guessed from the title of the recipe, the base for these black bean veggie burgers is, well, black beans. A whole 2 cans in about 12 patties. That's a lot of hearty fiber and protein! Another player in this vegetarian grilling game? Quinoa. It adds the perfect amount of moisture to these burgers while also upping the protein a bit. Instead of breadcrumbs, you'll be using ground flaxseed. I use this ingredient all the time to replace bread crumbs in quinoa patties, turkey meatballs, and even energy bites to keep all of these things naturally gluten free. Of course, you're welcome to use bread crumbs, but for the sake of recipe development, flaxseed it is.
The rest of the ingredients are just some chopped, cooked onion and plenty of spices for taste, plus 2 beaten eggs for a binder. That's it! Crazy simple.
The key to getting these veggie burger patties the right texture is making sure you start with super dry black beans. Moisture is not your friend in veggie burgers! But we still want some. The best method I found for getting my black beans dry was rinsing them thoroughly in a colander, and then spreading them out on a baking sheet lined with a kitchen towel. I used a second kitchen towel on top of the beans to rub the beans around and absorb the excess water. Don't worry about breaking or crushing the beans, because you're going to do that anyway.
After cooking up 1/2 of a yellow onion, you'll start on your burger mixture by mashing your black beans. I used a whisk, but you can use a fork or a potato masher. You want the majority of the beans mushed up with some partially broken open. If some are still whole, that's ok too, just make sure the majority are broken up. You're looking for a mixture that feels damp but not incredibly moist and shouldn't quite hold together when squeezed yet.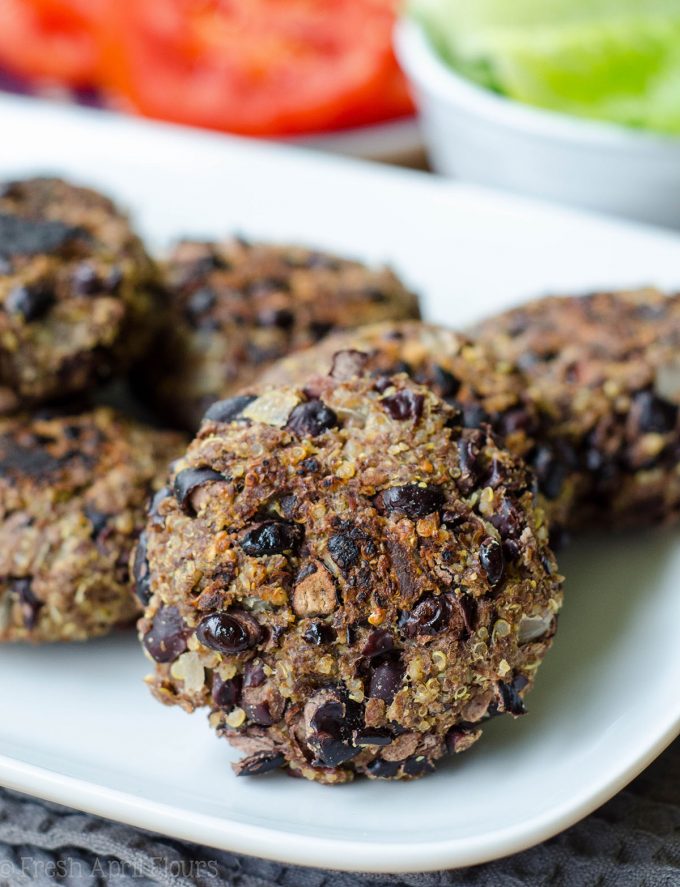 Next, in go the ground flaxseed, cooked quinoa, and plenty of spices. Now, the spices are totally up to you. We have a pretty extensive collection of McCormick's burger spices, and I used their Worcestershire Pub Burger Seasoning for these burgers. If you don't have that spice or can't find it, see the suggested list of spices in the notes portion of the recipe below.
Taste the mixture, adjust the spices, and then add the eggs. Be sure to add the eggs after you've seasoned the burger mixture to your liking to, you know, avoid eating raw eggs. You don't want to miss your grilling party because you're tossing your cookies!
Once you're ready to prepare the burgers, use a 1/4 cup measuring cup to shape into patties. You can line this measuring cup with plastic wrap if you're having a problem getting it out of the cup. Form the mixture into patties that are about 1/2″ to 3/4″ thick. Then, chill all of the burgers in the fridge for at least 30 minutes. You can chill them up to 1 day in advance, just make sure they're tightly covered.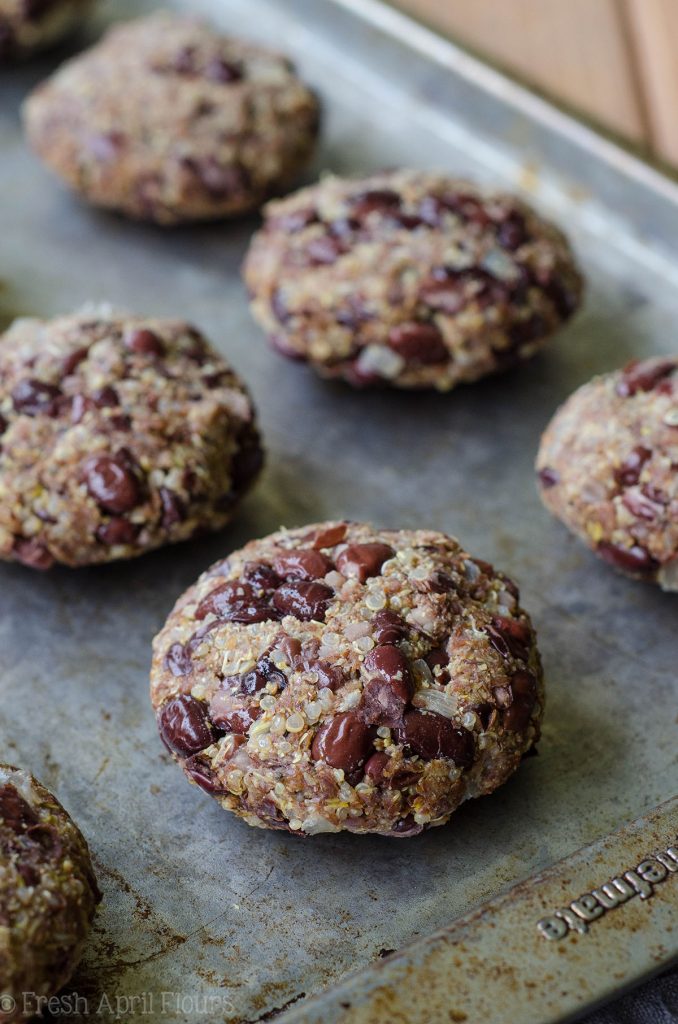 Last up, cook 'em! On the grill or in a cast iron or regular cooking skillet on the stove. Whatever works best for you, and whatever you have available to you! These burgers are definitely not as sturdy as meat burgers, but they can absolutely hold their own. Just be a little more gentle with them.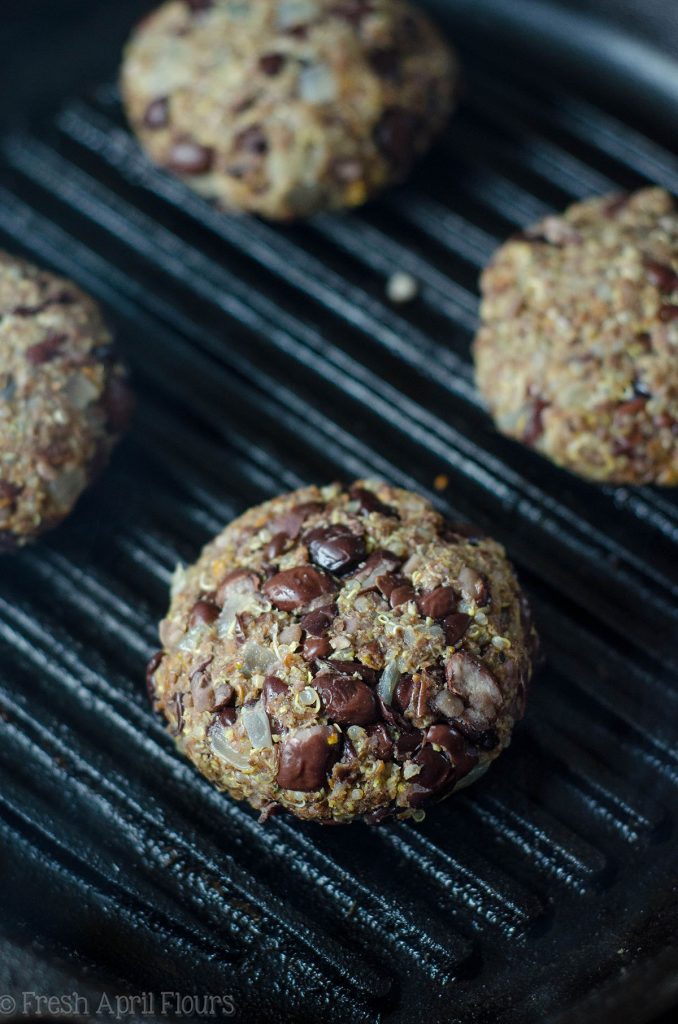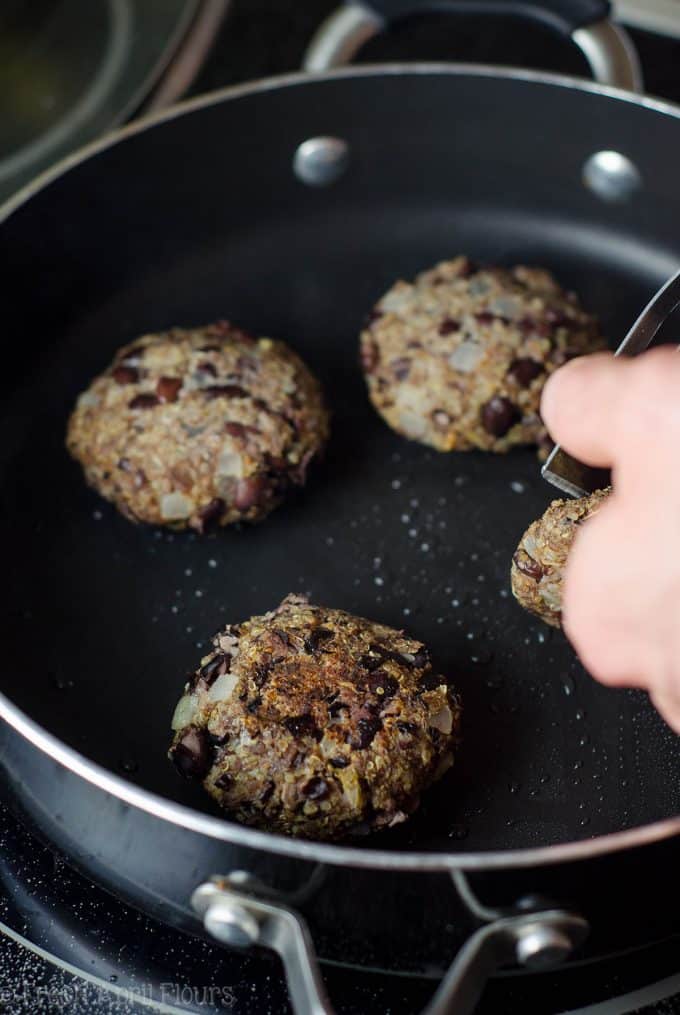 I was actually shocked at how much we enjoyed these burgers. We split one on a bun on the side of our lunch, and we shared more with friends that night over salads. Throughout the following week, we ate them both warm and cold, and both ways were super tasty.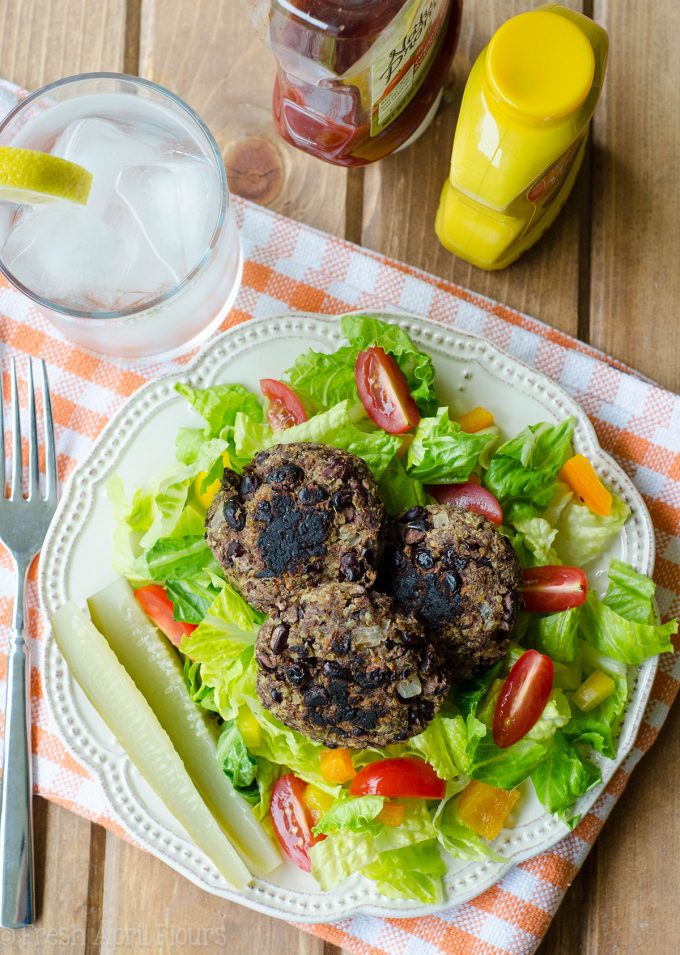 Although I do love my meat burgers, I would say that one bite of these black bean veggie burgers and I wasn't even missing the meat. The seasoning gives all those beans wonderful flavor and grilling them gives the burgers a char and "smoky" flavor that sometimes is artificially put into veggie burgers (yuck).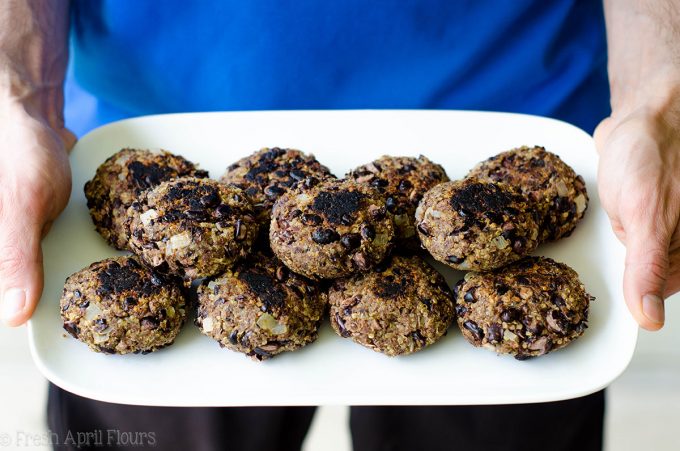 All natural, completely vegetarian and gluten free burgers that will impress (and satisfy!) meat lovers and non-lovers alike? I think it's officially time to fire up that grill and give veggie burgers a whole new reputation this summer!
Looking for some sides to go with your burger?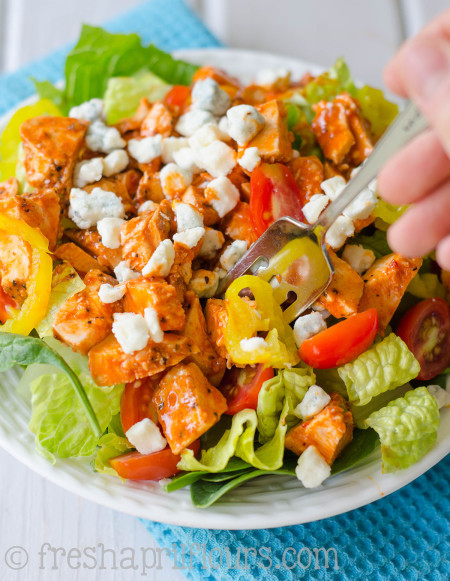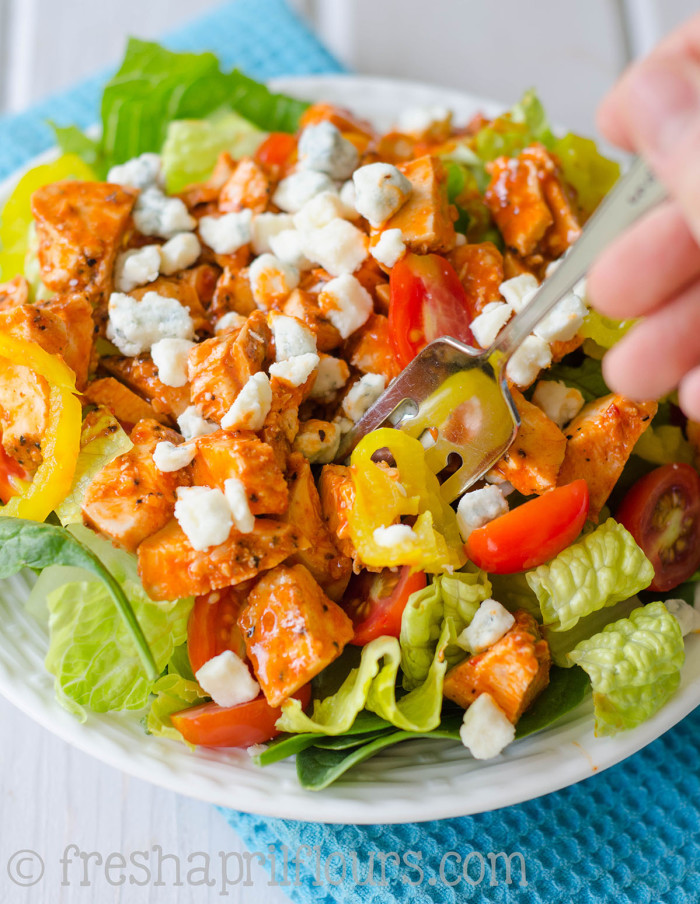 Protein Packed Homemade Italian Dressing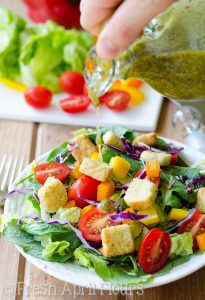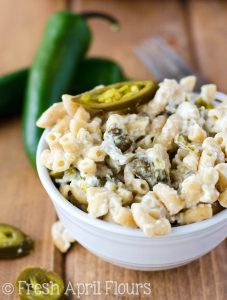 Can't forget about dessert!
How about a refreshing Orange Creamsicle Cake?
I've teamed up with 15 other bloggers to help celebrate The Emotional Baker's 100th Recipe! We're giving away two prizes.
Grand Prize: $100 Amazon Gift Card.
2nd Place: TEB's Favorite Baking Tools Prize Pack.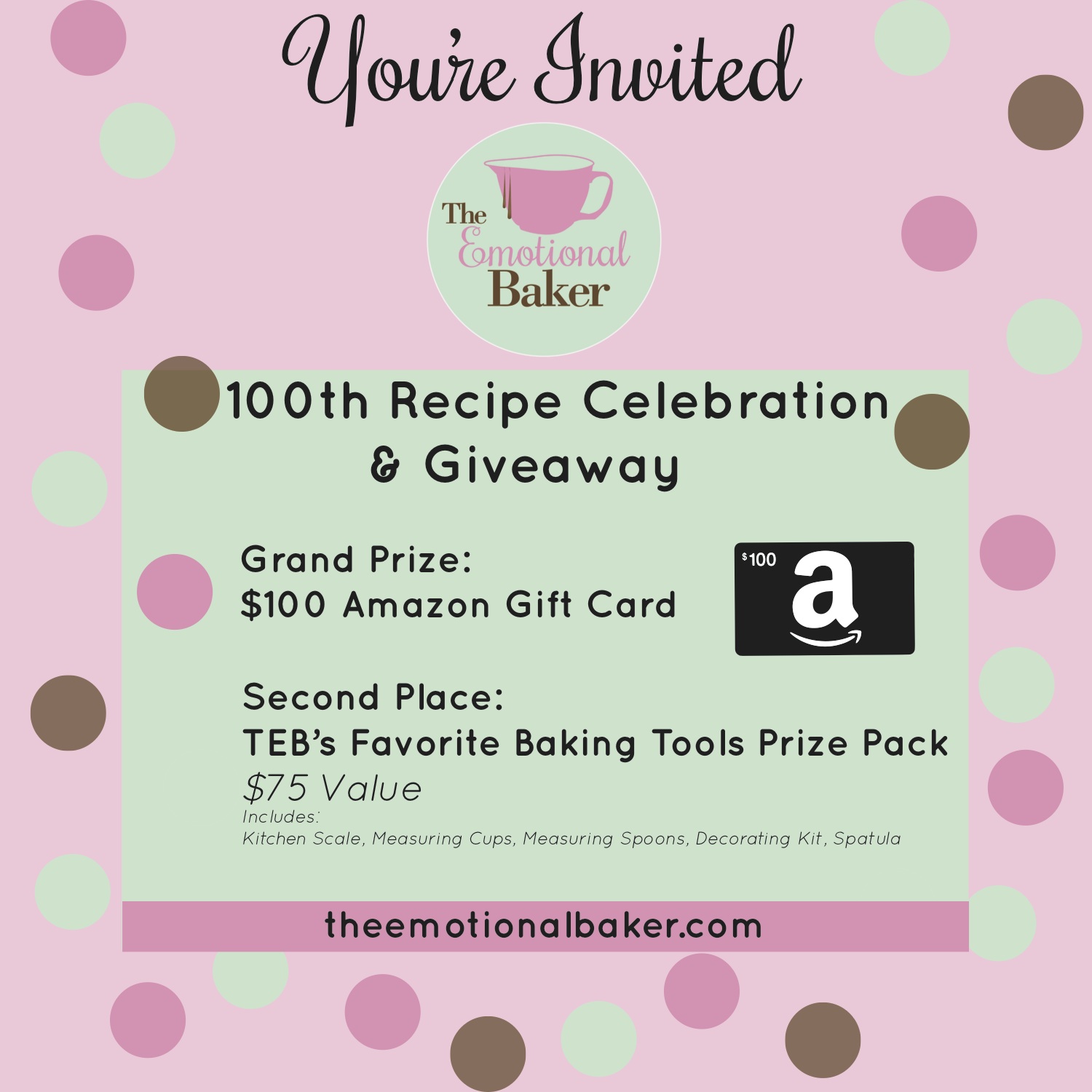 The prize pack includes:
Giveaway Made Possible By:
Giveaway Rules:
Enter the giveaway through the Rafflecopter widget below. Earn entries by following the host bloggers on social media. (If you've followed in the past, that counts! Just enter the information as prompted.) All entries will be verified. No purchase is necessary to win.
The giveaway is open until Wednesday, June 29, 2016 at 11:59 p.m. EST. One Grand Prize winner and one Second Place winner will be chosen at random and e-mailed within 48 hours. Winners must claim prize within 48 hours of initial contact. The retail value of the prize is $75. Prizes listed above are the only ones available.
Grand Prize: Open to USA, Australia, Brazil, Canada, China, France, Germany, India, Italy, Japan, Mexico, Netherlands, Spain, United Kingdom.
Second Place: Open to U.S. residents with a valid shipping address only.