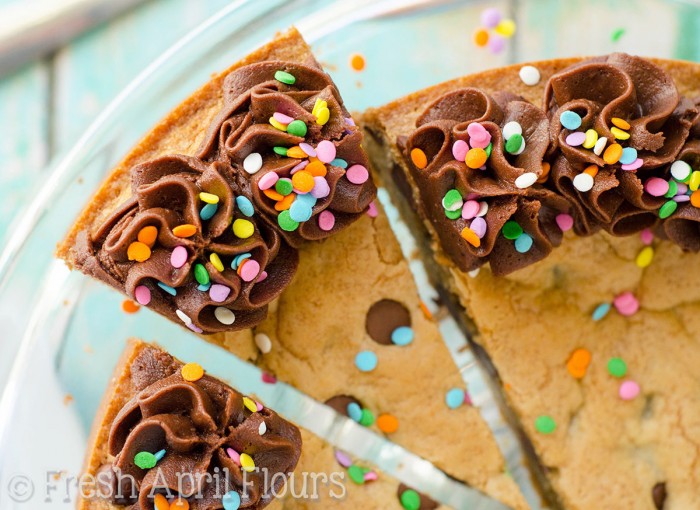 TODAY! Today is the day! And because today is today, I'm keeping this super short and super sweet (and super fudgy and super chocolatey and of course suuuuuuper sprinkley!)!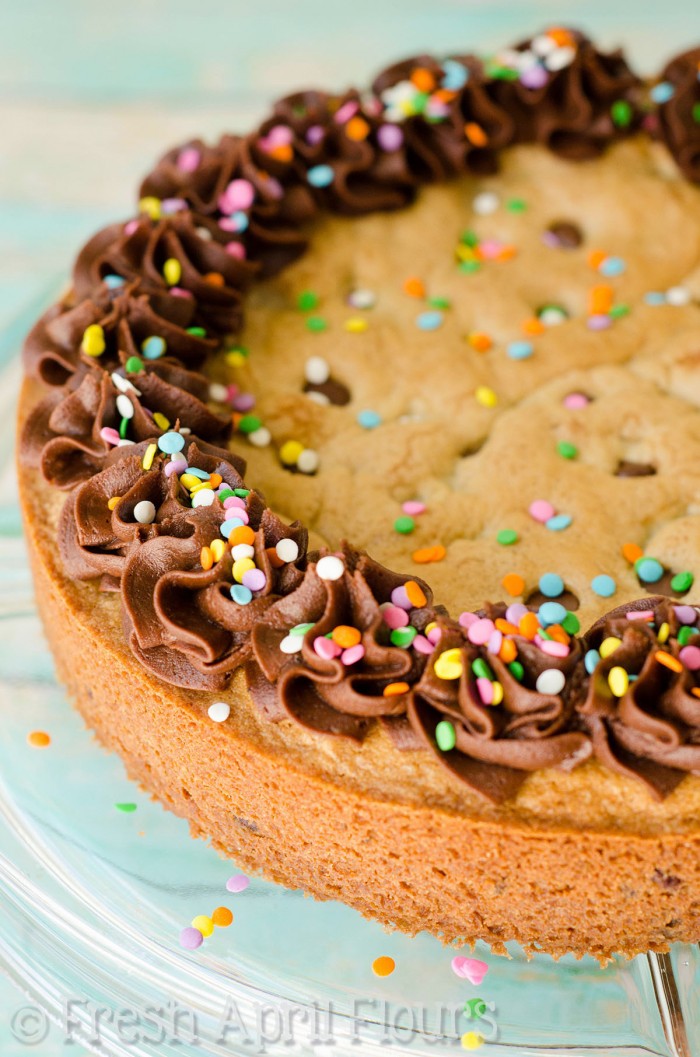 Today is my 30th birthday! Some people freak at this milestone, but me? I'm welcoming it with open arms, an overwhelming optimism for the "best decade" of my life, and a big ol' slice of chocolate chip cookie cake with extra sprinkles.
This recipe is so simple, it only needs a few sentences. My giant chocolate chip cookie is, you guessed it, almost identical to my classic chocolate chip cookie recipe. I just altered some amounts of certain ingredients and put it all in a springform pan. Why? Easiest cookie cake removal ever. Don't have a springform pan? Get one OR you can use a pie plate, round cake pan, or square baking pan.
Also– my classic chocolate chip cookies require some chilling time. No chilling here! Since we aren't worried about spreading, throw it into your springform pan right away. Cookie cake –> mouth time = way fast!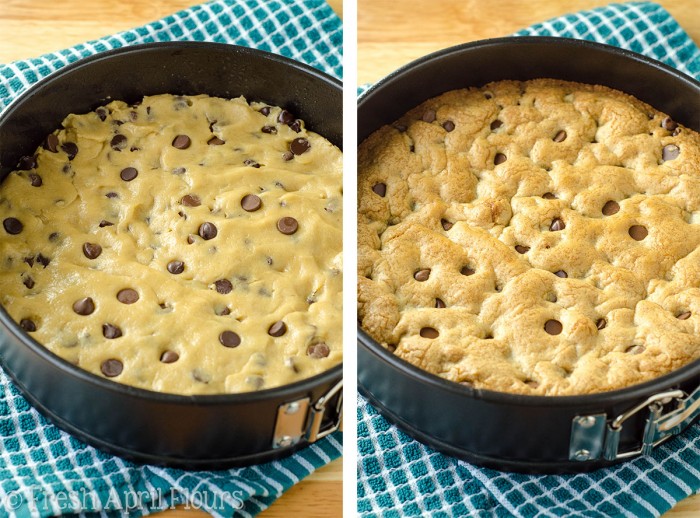 This chocolate fudge frosting? Even easier: unsweetened baking chocolate melted with butter, a little powdered sugar, some vanilla extract, and milk or cream. Easy as pie cookie cake frosting.
Oh, also… It's absolutely uhhhhhhmazing. Best frosting I've ever made. Pure, unsweetened chocolate brings ALLLLL the chocolate game to this frosting. You won't find any cocoa powder here! Cocoa powder makes gritty frosting. Smooooooth, fudgy chocolate is what you want in your chocolate frosting. It'll change your life, I tell ya.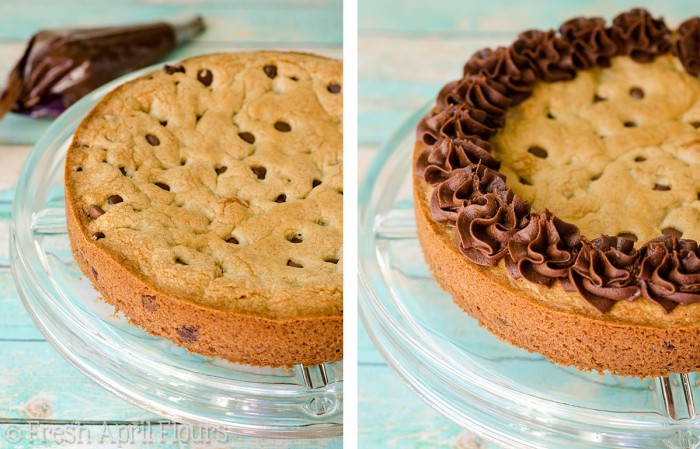 Pipe a border, spread it on with a spatula, go sans frosting and throw some ice cream on it– whatever your little heart desires. But if this is for a birthday… Don't forget the sprinkles!! I beg of you.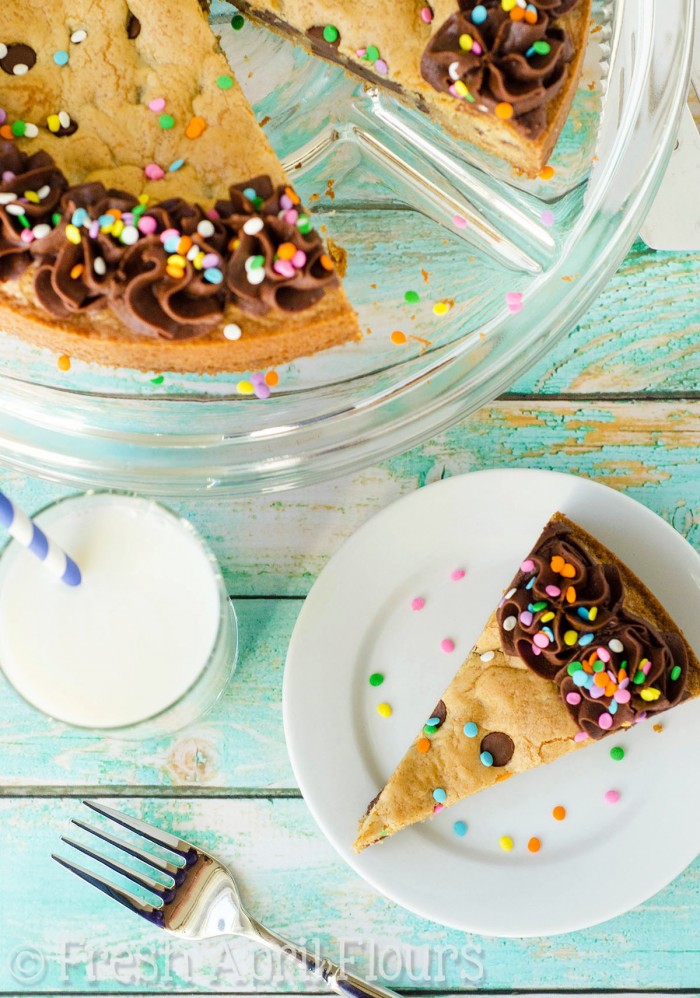 SO! Grab yourself some chocolate chips, a hefty dose of sprinkles, and get to making a chocolate chip cookie cake today!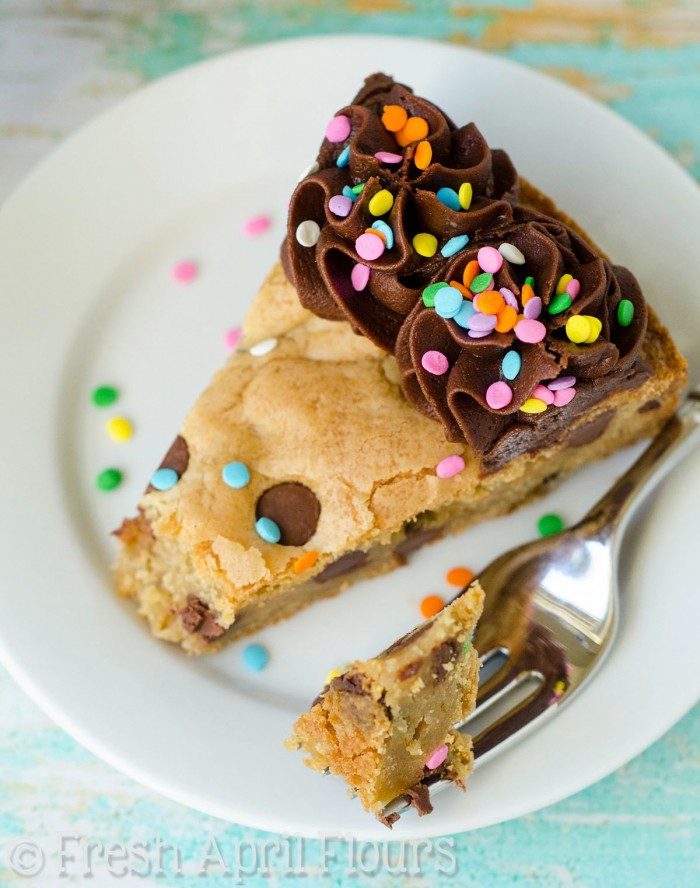 The newly 30 year old behind this blog insists.
Looooooove sprinkles? Check out some more of these celebratory treats!