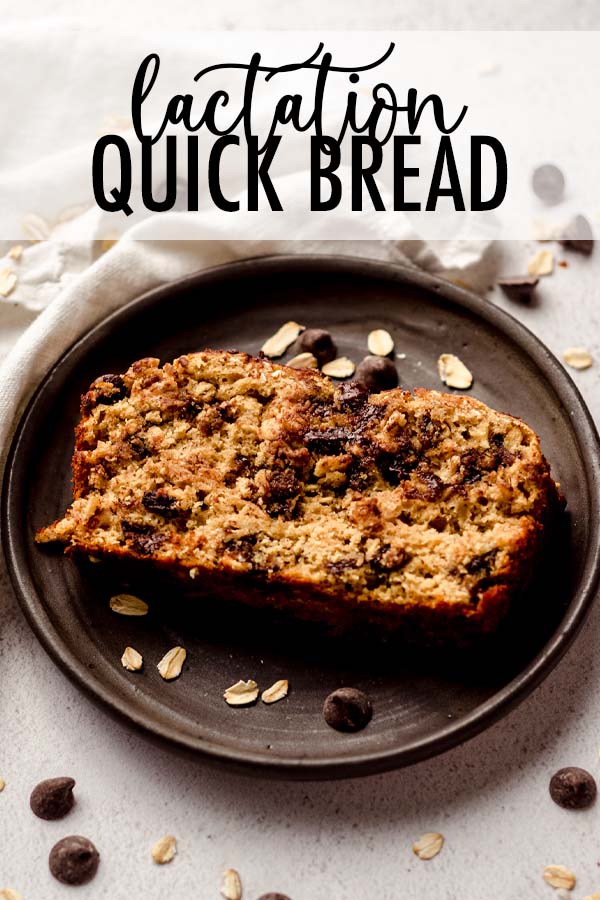 As an Amazon Associate, I earn from qualifying purchases. Read the full disclosure here.
An easy, hearty oatmeal quick bread filled with plenty of galactagogues to encourage milk production in breastfeeding mothers.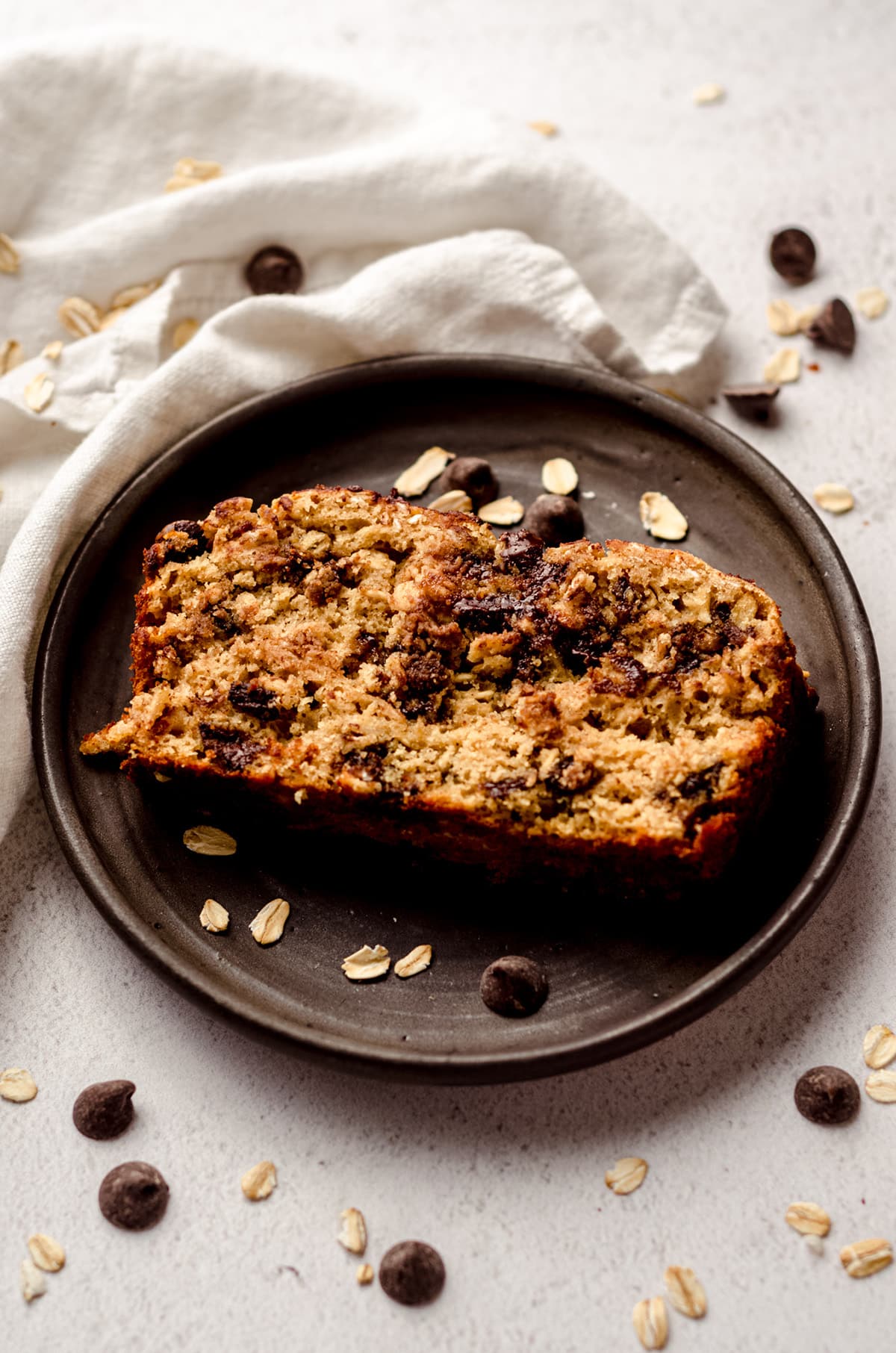 It has been a very very long time since I was a breastfeeding mom. I stopped nursing our first son in 2017 and then our second in 2019, but the core memories of those experience are solidified and sometimes feel like they are so fresh in my mind.
Have you breastfed a child/children in any capacity? Have you watched a spouse, partner, family member, or close friend navigate the journey?
It's hard. Even if it's easy, it's hard.
BREASTFEEDING IS HARD WORK
Did you know that if breastfeeding is something you plan to do once you give birth, you have to start that right away? Like, right away. For some folks, this comes naturally, but for me, it was so not natural the first time.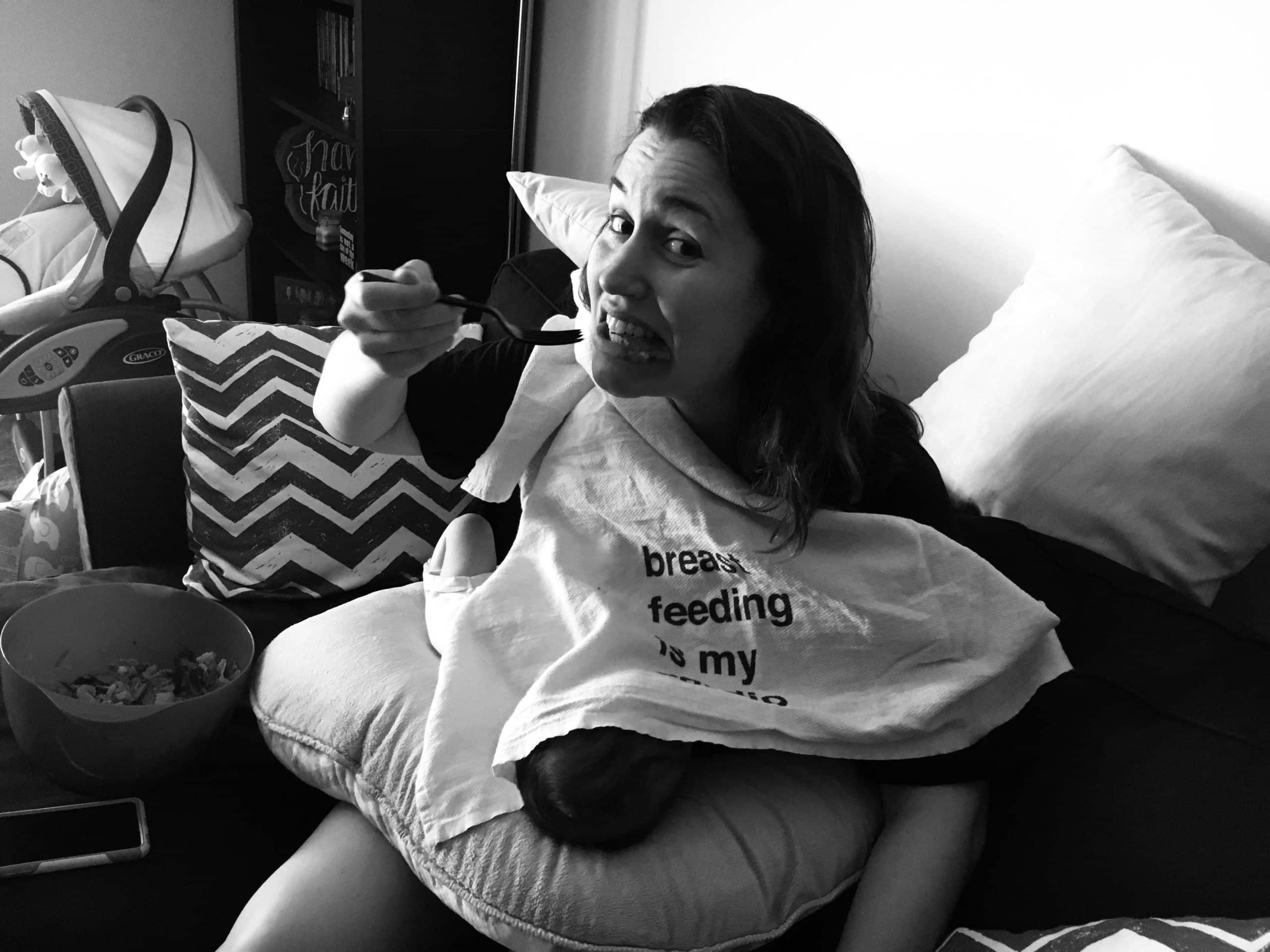 I remember fumbling with this teeny tiny baby, trying to get him to open his teeny tiny mouth and not really knowing what to do with, ahem, my body once he did that… It was clumsy.
But we did wind up getting the hang of it… After several days.
Breastfeeding was the very hardest part, for me, about having a newborn. It took up so much time, it hurt for awhile, and it didn't feel natural to me for many weeks (yet we still nursed for a little over 11 months).
I happen to be friends with a fellow breastfeeding blogger mom, Julie from Bunsen Burner Bakery. She has this absolutely amazing recipe for lactation cookies on her site, and a few weeks after I had our first son, she mailed me a huge batch of them.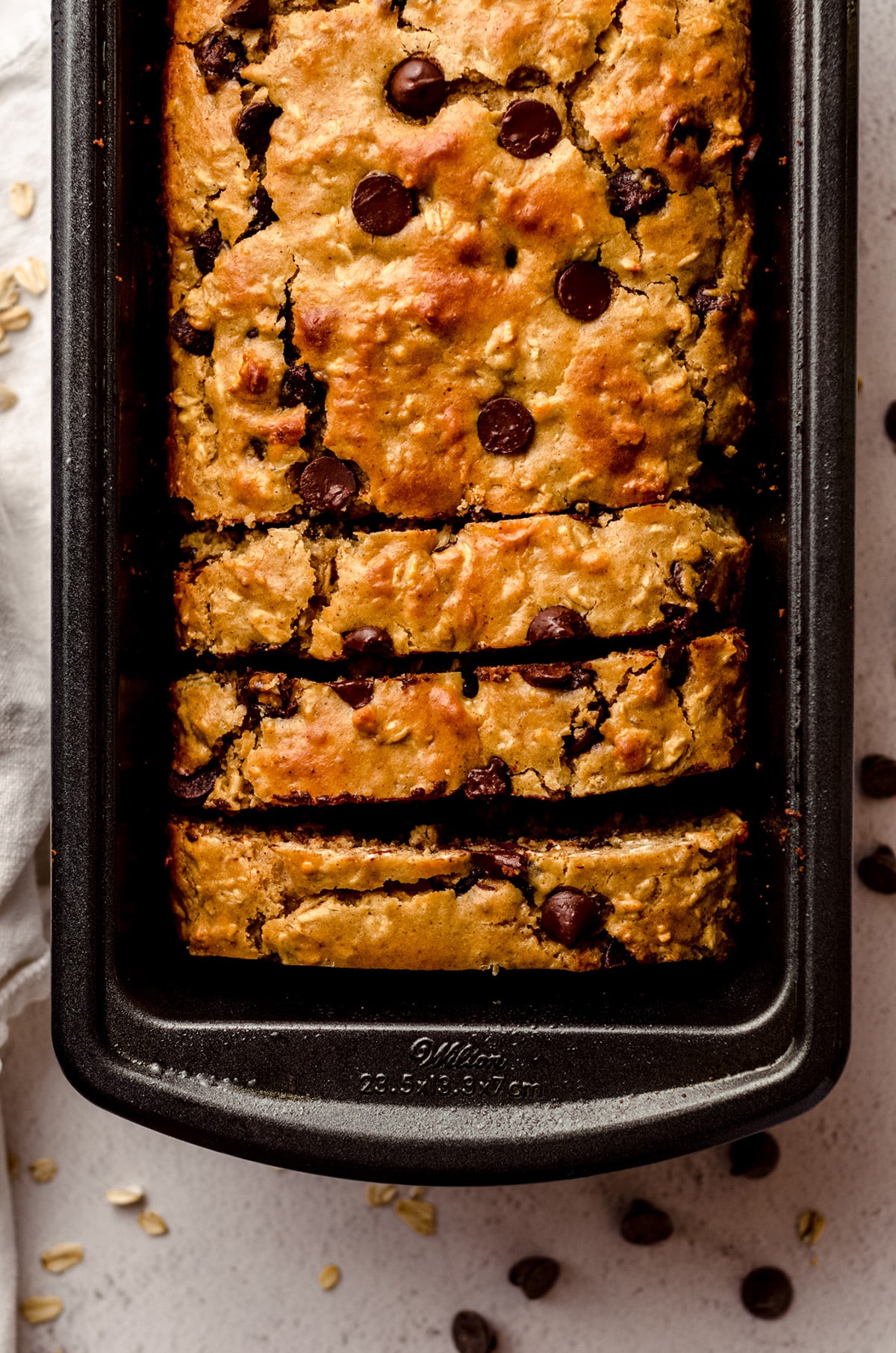 Needless to say, they made an appearance at every meal for as long as they lasted, which was not that long, because they were so(ooooo) good and so easy to eat, and honestly, whatever I could jam into my mouth at that point was sustaining me, so hallelujah for those cookies.
And Julie? You rock, mama.
After I had our second child two years later, I was sort of a breastfeeding pro. But you better believe Julie's cookies and this bread made frequent appearances in my kitchen because I knew how great they were to have on hand for many reasons.
This lactation bread recipe has lived on my site since 2017 when our first son turned 1, and it has a pretty consistent flow of traffic to it all year long from people looking for brewer's yeast recipes, lactation recipes, breastfeeding oatmeal recipes, and lactation snacks.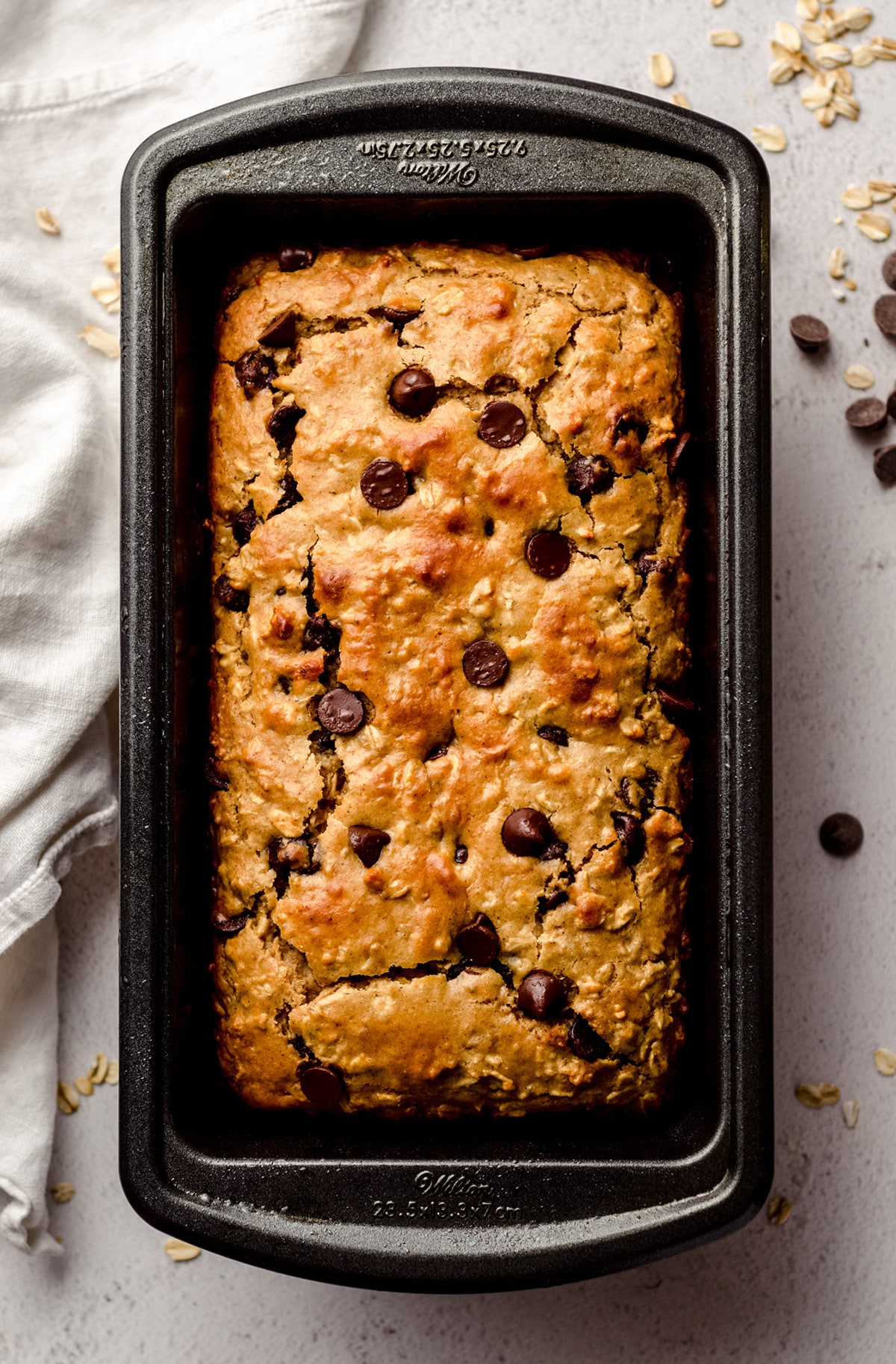 Do lactation recipes actually work? We'll talk about that in a bit, but before then, let's talk about this oatmeal chocolate chip quick bread ingredients and galactagogues.
WHAT ARE GALACTAGOGUES?
So what is the deal with lactation baked goods and what the heck are galactagogues?
Galactagogues are substances that encourage human milk production. Breastfeeding people will often consume, in some form or another, any of the following common galactagogues:
•oatmeal
•brewer's yeast
•fenugreek
•flaxseed
•blessed thistle
•fennel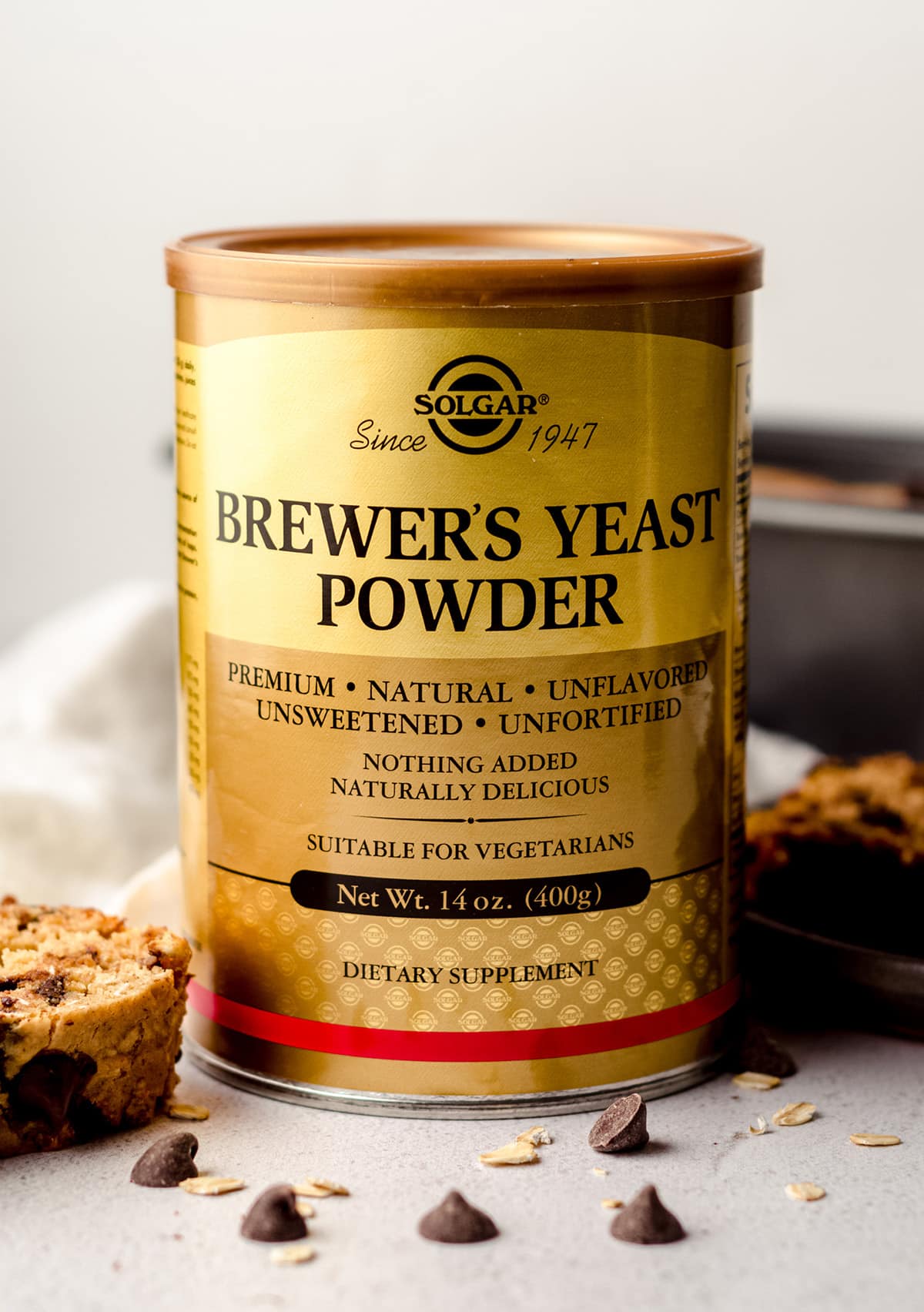 For this lactation quick bread, I stuck with the two ingredients that I always have on hand (oatmeal and flaxseed) and purchased a canister of brewer's yeast and got to baking.
INGREDIENTS
Aside from the galactagogues in this bread, the loaf itself is pretty basic.
We're making a quick bread with an old fashioned oats base which we will soak in milk (any kind will do). This is the bulk of the bread batter.
Other ingredients include all-purpose flour, baking powder, salt, optional cinnamon (we'll get to that), light brown sugar, eggs, vegetable oil, vanilla extract, and semi-sweet chocolate chips.
CINNAMON AND BREASTFEEDING
The cinnamon in this lactation bread is totally optional. Cinnamon can be an irritant for tiny bellies, so if you are sure the baby receiving milk from the consuming lactater is not reactive to cinnamon, you may include it.
Of course oatmeal + cinnamon is never a bad combo. It is a wonderful complement! But this bread is mighty delish without it, so just omit it if you are unsure.
HOW TO MAKE LACTATION QUICK BREAD
As I mentioned, you'll soak your oats in milk before proceeding with the recipe. This will soften the oats and lend them well to incorporating into the rest of the batter.
You'll heat this mixture just until steaming then allow it to soak for 10 minutes while you prepare the rest of the batter.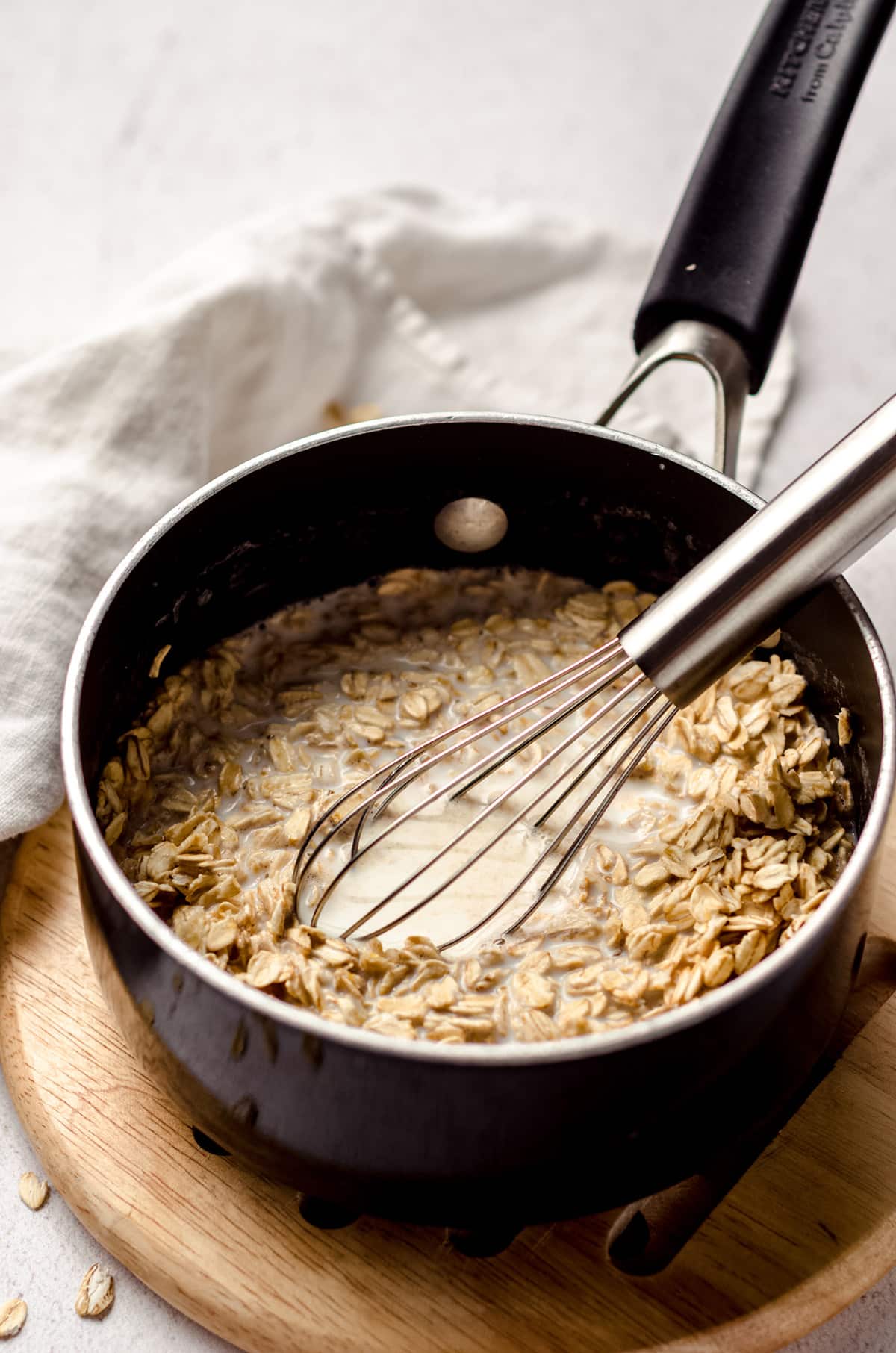 You'll combine all of the dry ingredients, which includes that brewer's yeast, and set that aside.
Then, combine the rest of the wet ingredients together. You'll add your soaked oats to this wet mixture.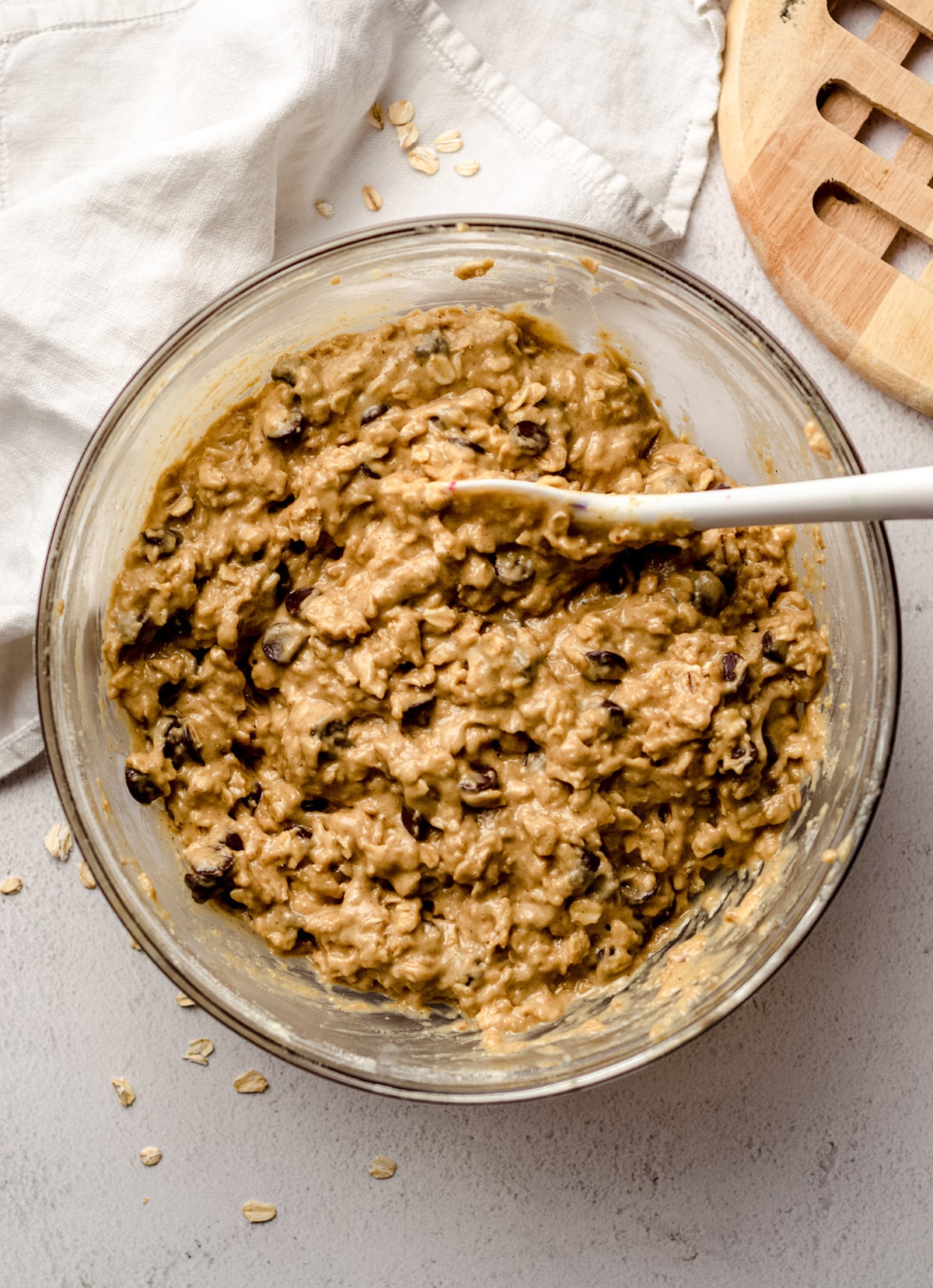 Combine everything, add the chocolate chips, and you're all set!
DO LACTATION FOODS REALLY WORK?
Does this bread (or any lactation baked goods, for that matter) really work?
Maybe, maybe not.
But when you combine galactagogues with positive milk production techniques (such as power pumping, adequate milk removal, and/or frequent nursing), you'll certainly be doing yourself and your supply a favor in the long run.
Not only that, but lactation baked goods are typically dense and full of calories, which is exactly what a lactating person needs. Nursing hunger is real, and feeding yourself (if you can even remember to eat) often has to be a one-handed, quick task.
That's where your quick bread will come in handy!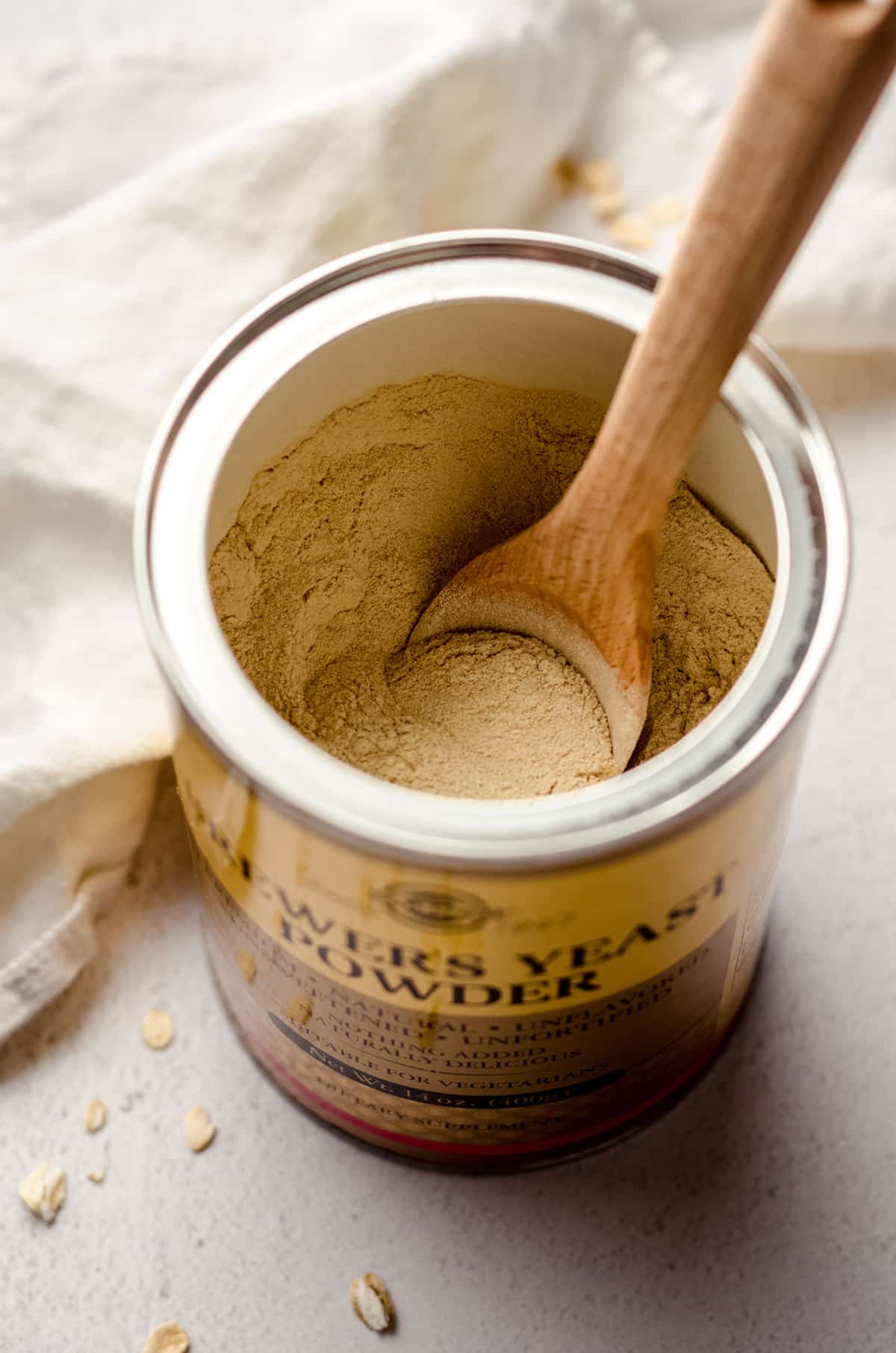 What I love about this quick bread as opposed to cookies is that it's, well, quick. Don't get me wrong– I love me a lactation cookie (seriously, make Julie's cookies), but standing in a kitchen baking cookies was not high on my list of priorities when I had a screaming, hungry newborn in my arms.
Then again, that's what a spouse/partner/family member could be good for, but this is just another way to get the galactagogues pumping quickly and tastefully!
HOW ELSE CAN I INCREASE MY MILK SUPPLY?
This is in no way medical advice. I am not a medical professional nor am I a lactation consultant. I am, however, experienced in both nursing and pumping and have used these methods to build my own supply.
It's always important to keep in mind you can give yourself an over-supply, so take these steps with caution and monitor your output.
Spend as much time as you can tolerate with your baby: listen, I get it. As someone who suffered with postpartum depression and anxiety both times, sometimes the last thing I wanted was to spend more time with my babies. But if you can tolerate it, remember that skin-to-skin they promoted in the hospital? It works.
Nurse or pump often: milk production is based on supply and demand. This means that the more milk you remove, the more you signal to your body it needs to make more. This is where you need to be careful about over-supply, though, so keep an eye on output.
Fully drain the breast: not only does leaving milk behind signal to your body it doesn't need that milk, sometimes this can lead to clogs and/or mastitis. Sometimes, you can even stimulate a second let-down (this rarely happened to me, but it is possible). Even pumping without removing milk stimulates the breast so your body knows there is more demand (see #2).
Stay hydrated and fed: producing milk takes WORK. Your body needs calories and water to create that magical milk, so again, if you can tolerate eating and drinking, do it as much as you can. Power pumping mimics a cluster feeding session.
Power pump when you're able: cluster feeding is THE WORST, but babies usually go through this cycle when they're growing and needing more milk, and it stimulates your body to boost production a bit. I used to do this 1-2x a week, usually after my babies were in bed, because it is slightly time consuming. Pump for 10-15 minutes, rest for 10 minutes, pump another 15 minutes, rest 10 minutes, and pump a final 15 minutes.
WHAT CAN I DO WITH MY LACTATION BREAD?
Eat it straight up, spread it with peanut butter (my favorite way!!), make some kind of a sandwich out of it… Whatever your lactating heart desires.
Breastfeeding is so so hard and it can use all the support and encouragement it can get. So pat yourself or a breastfeeding human on the back, give out some high fives, and get to baking up some lactation treats for one or all of them.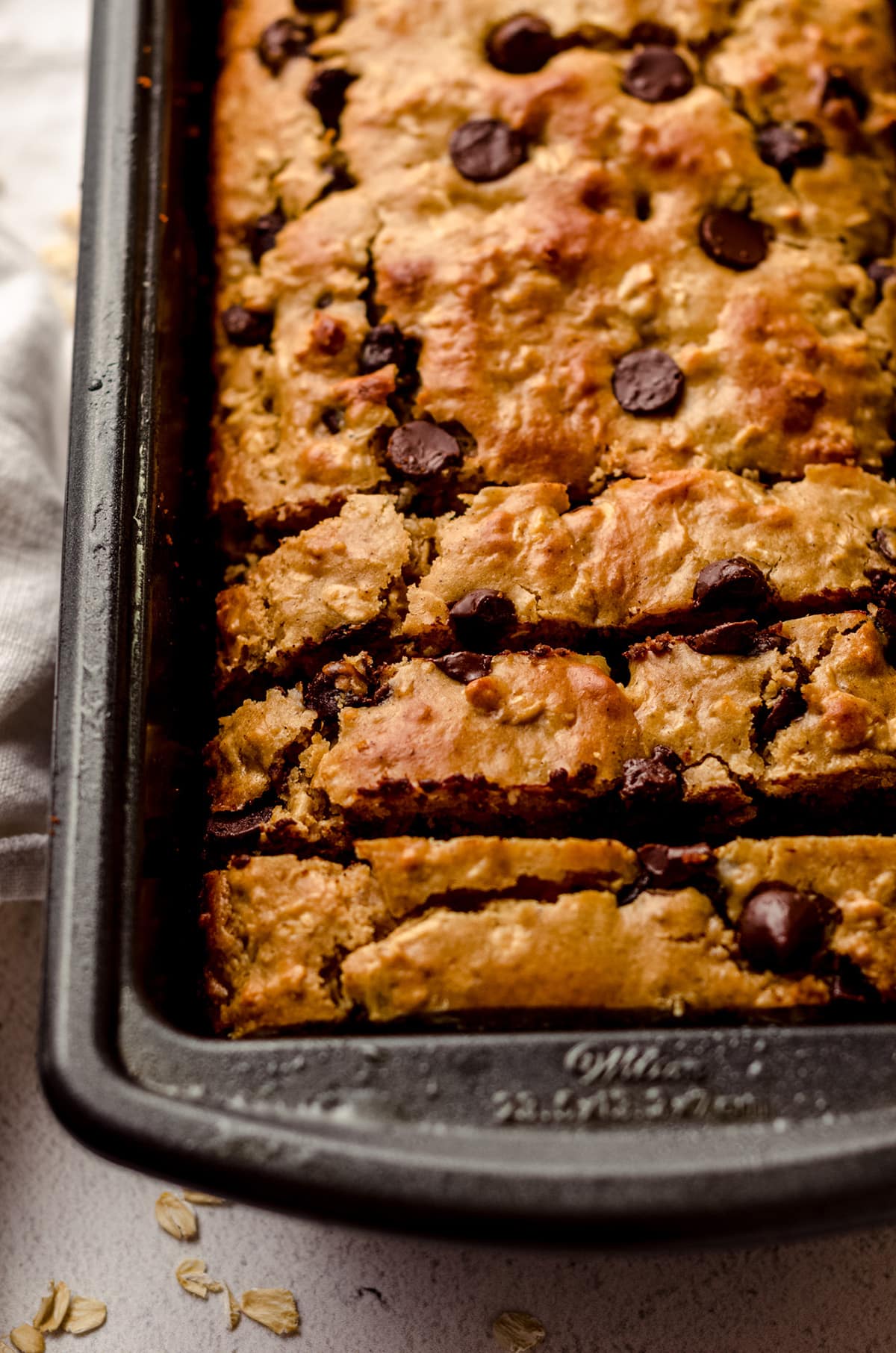 And if you yourself are that breastfeeding person, hand this recipe off to your favorite baker. Because you're doing a great job and deserve to kick your heels up and have someone serve you lactation quick bread on a silver platter.
Or, a paper plate. You know, fewer chores. That's the best route.
More lactation recipes from my friends around the internet: lactation smoothie, lactation cookies, lactation oatmeal, and lactation brownies.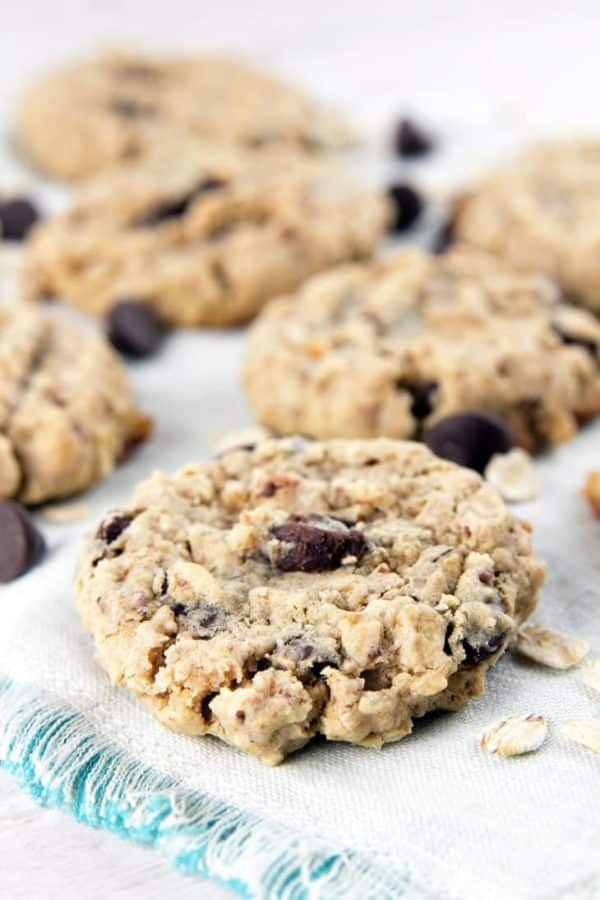 Lactation Quick Bread
An easy, hearty oatmeal quick bread filled with plenty of galactagogues to encourage milk production in breastfeeding people.
Ingredients
1

cup

(240mL) milk

any

1 and ½

cups

(120g) old fashioned oats

1

cup

(120g) all-purpose flour

⅓

cup

(80g) Brewer's yeast

¼

cup

(28g) ground flaxseed

1

Tablespoon

baking powder

½

teaspoon

salt

½

teaspoon

ground cinnamon

optional*

½

cup

(100g) firmly packed light brown sugar

2

large eggs

¼

cup

(56mL) vegetable oil

2

teaspoons

vanilla extract

1

cup

(170g) semi-sweet chocolate chips
Instructions
Preheat oven to 375ºF (191ºC). Spray a loaf pan (9" x 5") with non-stick spray. Set aside.

Pour the milk into a small saucepan and heat on the stove over medium heat until steaming. Add the oats, remove from heat, and allow to soak for 10 minutes while you prepare the rest of the bread.

In a large bowl, whisk together the flour, Brewer's yeast, flaxseed, baking powder, salt, and cinnamon (if using). Set aside.

In a medium size bowl, whisk together the brown sugar, eggs, vegetable oil, and vanilla until smooth. Add the soaked oats and stir until everything is combined.

Pour the wet ingredients into the dry ingredients and stir gently until just combined. Add the chocolate chips and stir to disperse evenly.

Pour the bread into the prepared loaf pan and bake for 28-30 minutes or until a toothpick inserted in the center comes out mostly clean. You may tent foil over the top of the loaf pan at the beginning of the baking or in the middle to prevent too much browning. Allow bread to cool completely in the loaf pan on a wire cooling rack before serving. Leftovers stay fresh at room temperature up to 4 days or in the refrigerator up to 1 week. Loaf may be frozen, up to 3 months. Wrap tightly in plastic wrap and foil before freezing. Thaw overnight in refrigerator.
Notes
*Cinnamon is optional here as it can be an irritant for tiny bellies. If you are sure the baby receiving milk from the consuming mother is not reactive to cinnamon, you may include it. It brings wonderful flavor! Omit it if you are unsure.
Nutrition Disclosure
All nutritional values are approximate and provided to the reader as a courtesy. Changing ingredients and/or quantities will alter the estimated nutritional calculations.