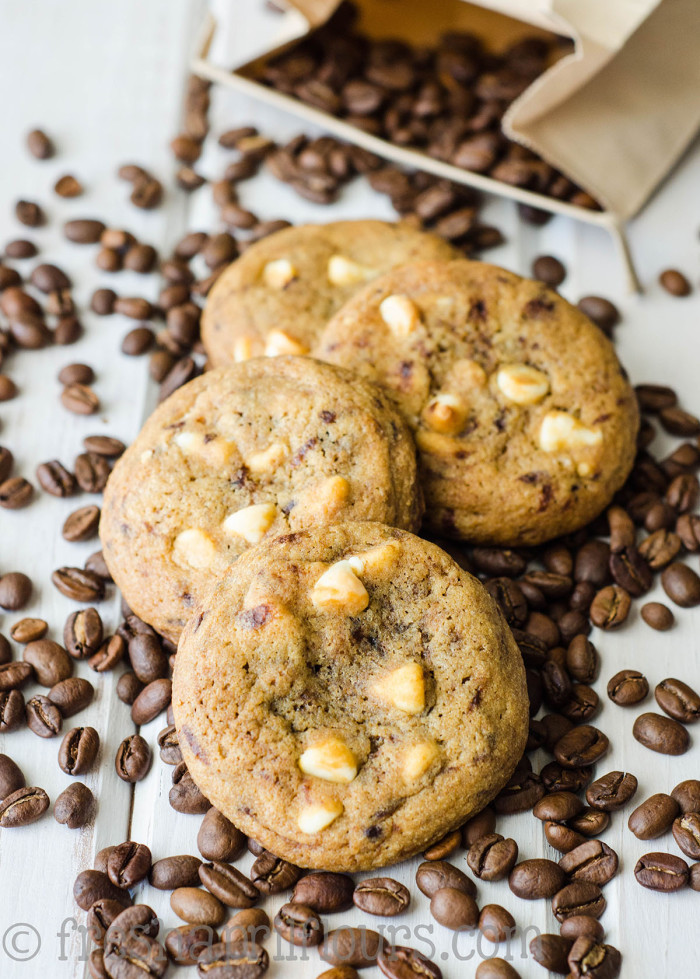 I have a big problem, guys. A big one. I always say my "desert island dessert" (a.k.a. the one dessert I would take with me if I could only have one dessert for the rest of my life) is chewy oatmeal raisin cookies, but these cappuccino cookies may be my new favorite. And I am shocked to the core! Move over, boring oatmeal raisin. Coffee-laden cookies are in the house!
Just kidding. I didn't mean it, oatmeal raisin. Please don't leave me! I mean "boring" in the best way possible, I promise. Maybe I can take 2 kinds of cookies if I leave pizza (my "desert island meal") behind? Ugh. I couldn't do that either. DON'T MAKE ME CHOOSE! It's a good thing I'll probably never be forced to… I would clearly have this big problem I'm speaking of.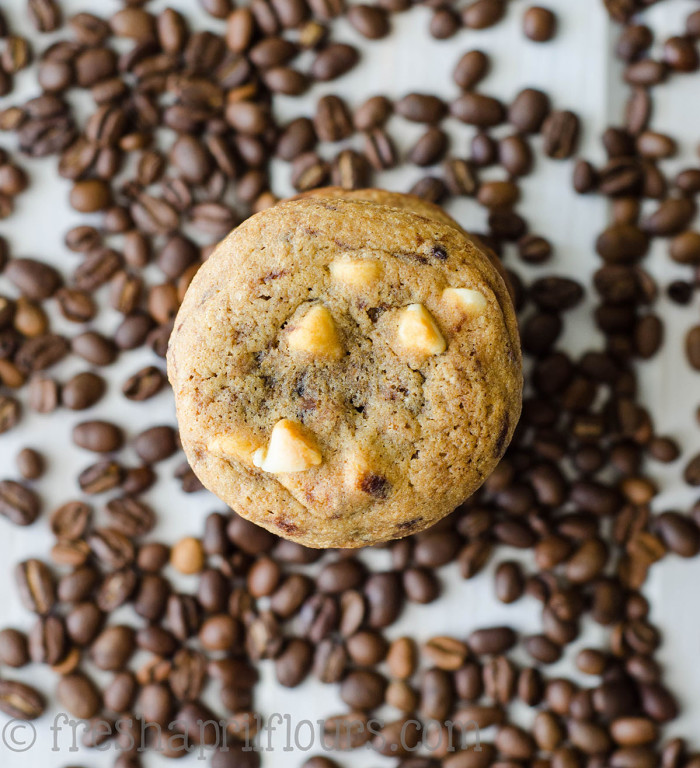 Enough about desert islands. Are you a coffee drinker? I love coffee, but I'm pretty particular about it. For my morning cup, I like a dark, bold brew. A little sweetened creamer (my absolute fav), preferring more cream than sugar. Plus, it also has to be ridiculously hot. I've turned into my father– pouring a cup and putting it right into the microwave. If I'm stopping for coffee with a friend after work or having a cup at a wedding or party later in the day, I'm more likely to go for something that's a little more interesting, like a cappuccino or a latté. I recently tried a flat white and I lovedddd it. In conclusion, I feel very passionate about coffee.
This recipe came to me after I was looking for FAF fans to mail cookies to (seriously, I asked). Side note: if you're looking for more information on the 12 week meal plan the April household is on, check out the hubs' blog. I got a comment from one of our wedding photographers, and I immediately thought she would enjoy something coffee flavored– just last week, she 'grammed a picture in my favorite coffee shop from college, and when I asked if I could bring them anything on my way to visit their newborn baby girl last year, I was asked to make a quick stop at Starbucks. Thus… Cappuccino cookies were born.
Although I've been known to use brewed coffee as an ingredient in the past, these cookies feature instant coffee grounds. I used Folger's and I found them right next to the regular coffee. You may also use espresso powder. I like the instant coffee grounds because they end up speckling the cookies and giving nice color. Espresso powder is much finer and will probably just blend into the batter. Either way, cookies + coffee = winning. No other fancy ingredients. Their base is a lot like my classic chocolate chip cookies. Simple and straightforward. Just please don't use regular coffee grounds unless you're into crunching on coffee grounds in your cookies (worse things could happen). They won't dissolve quite like the instant grounds or espresso powder.
The cookie dough will need to chill for at least an hour, and I'll tell you what… Longest hour of your life after you get a whiff of how good the dough smells. Roll chilled dough into balls, pop them in the oven, allow them to rest on the baking sheet for a couple minutes, and you're well on your way to cappuccino cookie heaven.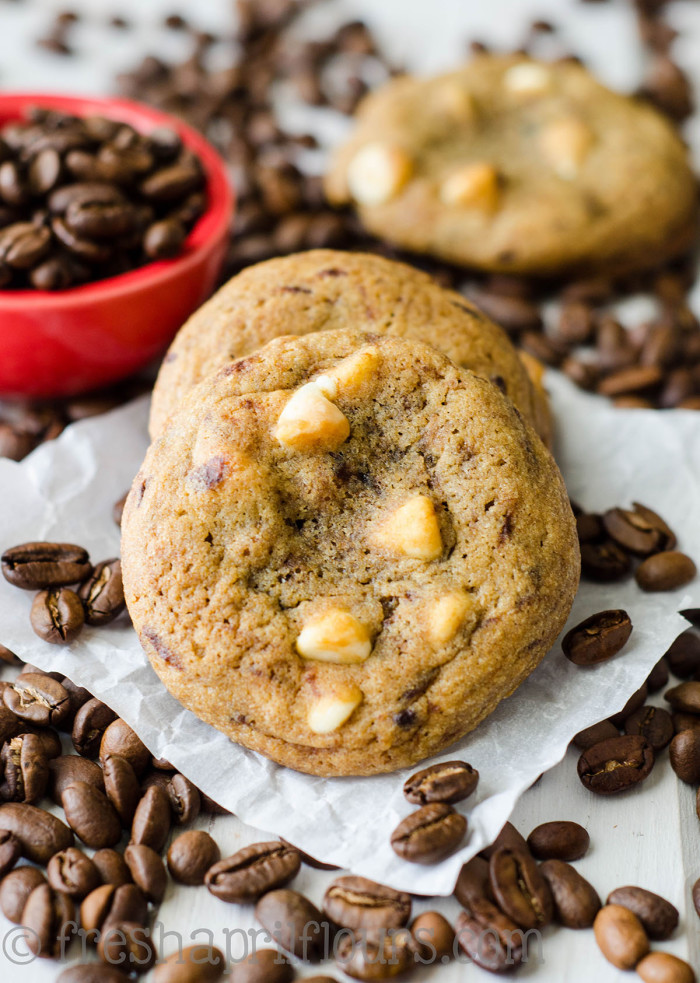 The cookies themselves aren't overly sweet at all, and I love that about them. The sweetness comes in with every white chocolate chip bite, and those bites are ohhhhsoooogooooood with just the right touch of sweetness. Not only that, but the creaminess of the white chocolate adds to the whole cappuccino-esque experience. You could certainly leave out the chips, but I think they're what really bring the flavor profile full-circle.
I'm normally quite good at self control and can easily eat half a cookie and be done with the batch. After the first bite of one of these cappuccino cookies, I shoved the entire rest of the cookie in my mouth so fast and truly almost fainted from its insanely wondrous taste. It was that good.
That's exactly why I really did have to send them away. The boxes were all taped up and addressed shortly after snapping this photo, so there was no stealing of any more taste tests. But yes, there is one in the freezer for us to enjoy after our 12 weeks are over (only 11 more to go)!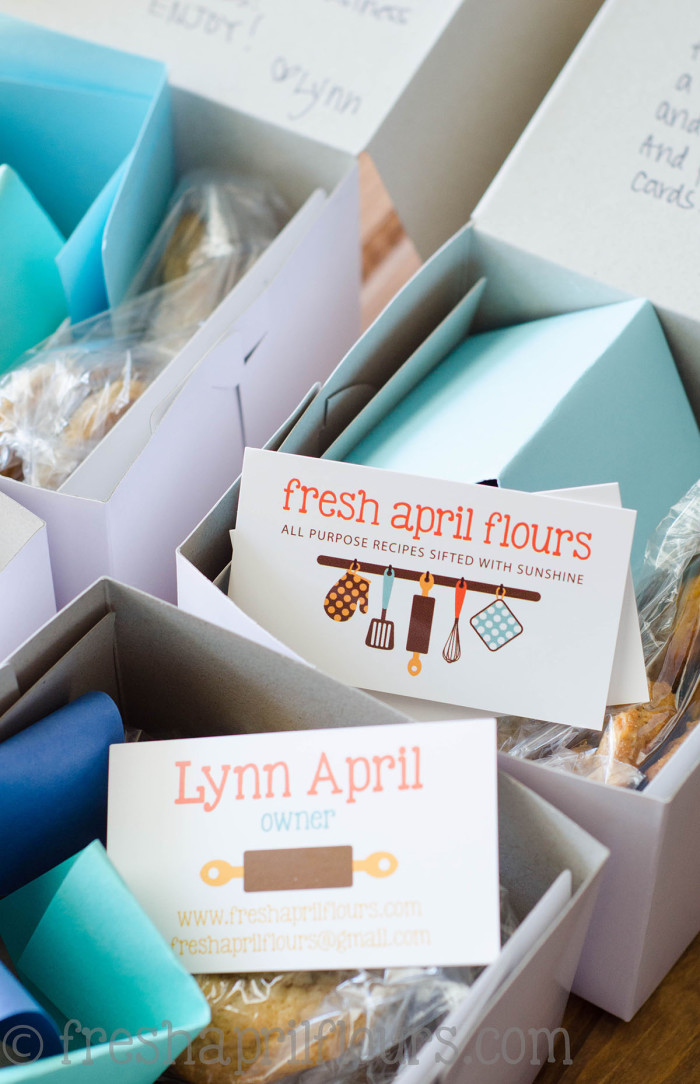 If your cappuccino could magically transform into a cookie, this cookie would be it. Crisp edges and chewy centers, full of coffee flavors for your nose and your mouth, offset by the creamy sweetness of white chocolate chips.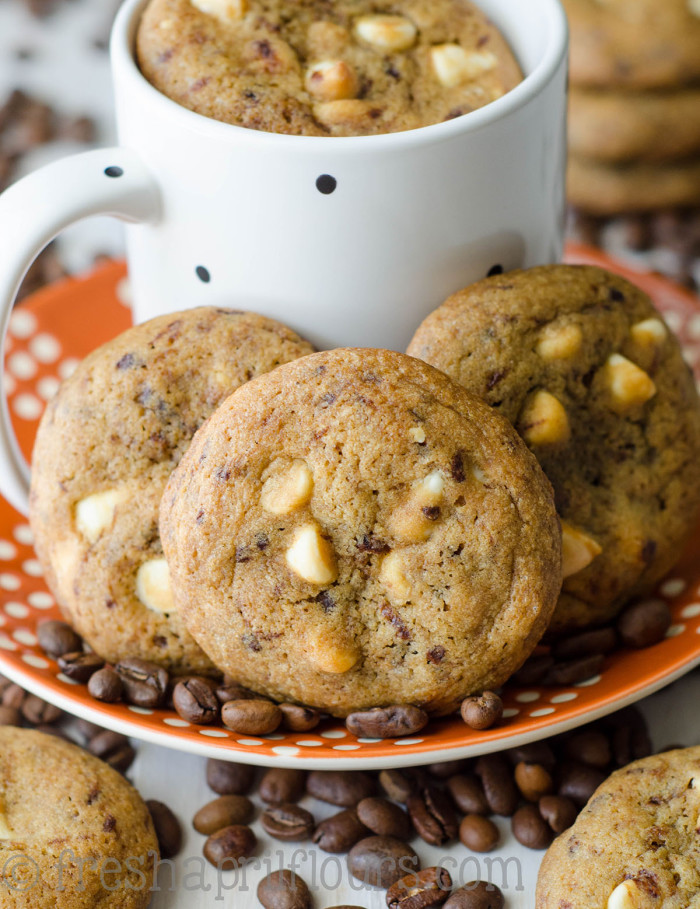 They are a coffee cookie masterpiece, and I think you need to make them happen in your kitchen ASAP.
Do you love coffee too? Check out one of my homemade coffee creamers!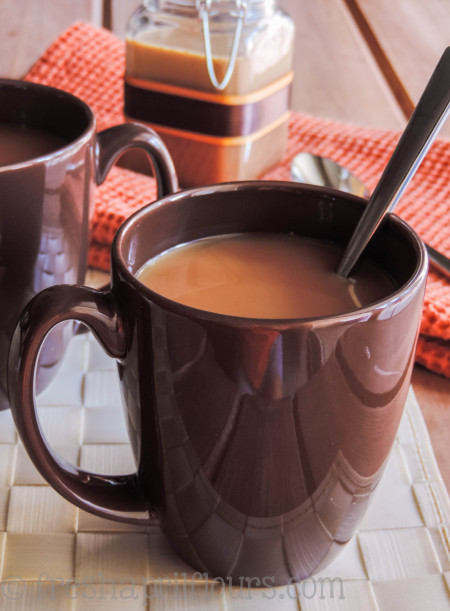 Peppermint Mocha Coffee Creamer