As an Amazon Associate I earn from qualifying purchases.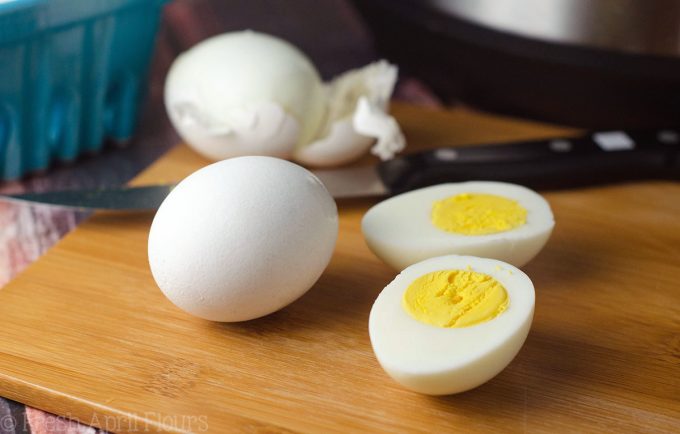 You might have seen on Instagram or Facebook this past weekend that Santa brought me an InstantPot (affiliate link!) for Christmas. So far, I've used it a handful of times to make fairly basic things, but I want to get really comfortable with it in order to
1) actually utilize it properly
2) branch out in some of the things we eat around here and
3) share recipes with you!
(update: here are all my Instant Pot recipes!)
THIS IS A GREAT INSTANT POT RECIPE FOR BEGINNERS!
While I would love to dive right into some complicated things, I feel it's necessary that I/we get comfortable with the basics before we do that. Don't you agree? You know how much I love my basics and covering all the bases before I begin!
I mean, if you've been the owner of an Instant Pot for awhile now and you're a pro, GREAT! I would love your best tips, tricks, and recipes! For the rest of us who may just be getting familiar with this contraption, let's start small and work our way up.
Oddly enough, the second thing I made in my Instant Pot was 2 racks of BBQ ribs for New Year's Eve, but in all honesty, it was super easy. Which is what I hear most things are with this amazing device.
But today, we're starting really basic with hard boiled (hard potted?!) eggs because hard boiled eggs are something we've struggled with for years on end in our house. And the Instant Pot has finally saved us!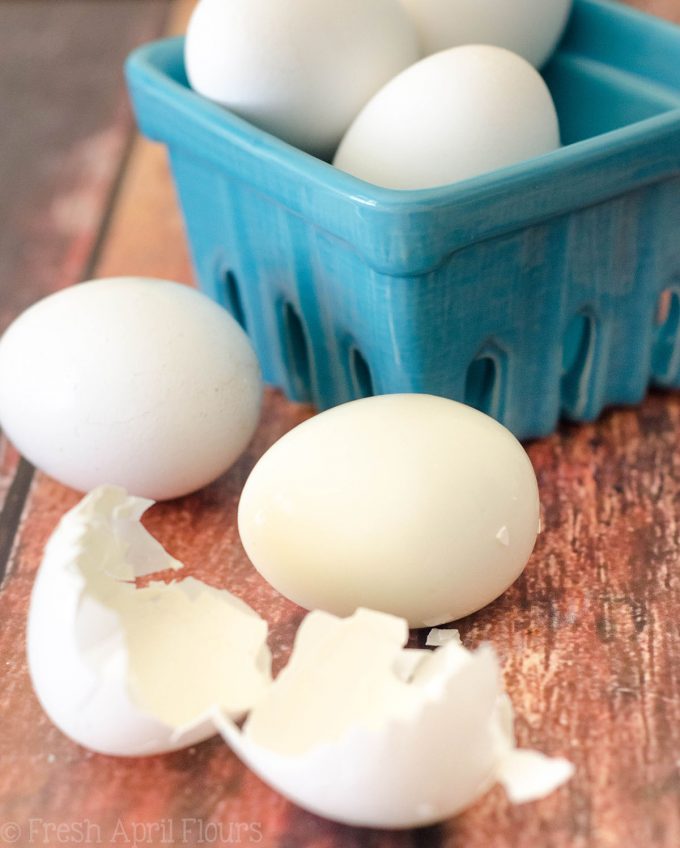 STOP STRUGGLING WITH REMOVING SHELLS
Our issues with hard boiled eggs? I have never ever had luck with the pot of water method. Ever.
My eggs never peel right, and it's hit or miss with the doneness of the inside of the eggs, so we've always resorted to the oven trick. We typically put eggs into a mini cupcake/mini muffin pan and bake them.
This method works really well, but the peeling is spotty and the eggs themselves always wind up with a little discoloration on them where the egg rests on the pan.
Totally fine for eating, as it doesn't change the taste, but not so great if you'd like to use your eggs for something like deviled eggs where presentation is pretty key. It also requires oven use, which seems silly for eggs. Doesn't it?
Hard cooked eggs in the Instant Pot was the very first thing I did after my initial steam test. And oh my goodness, this method totally changed my life!!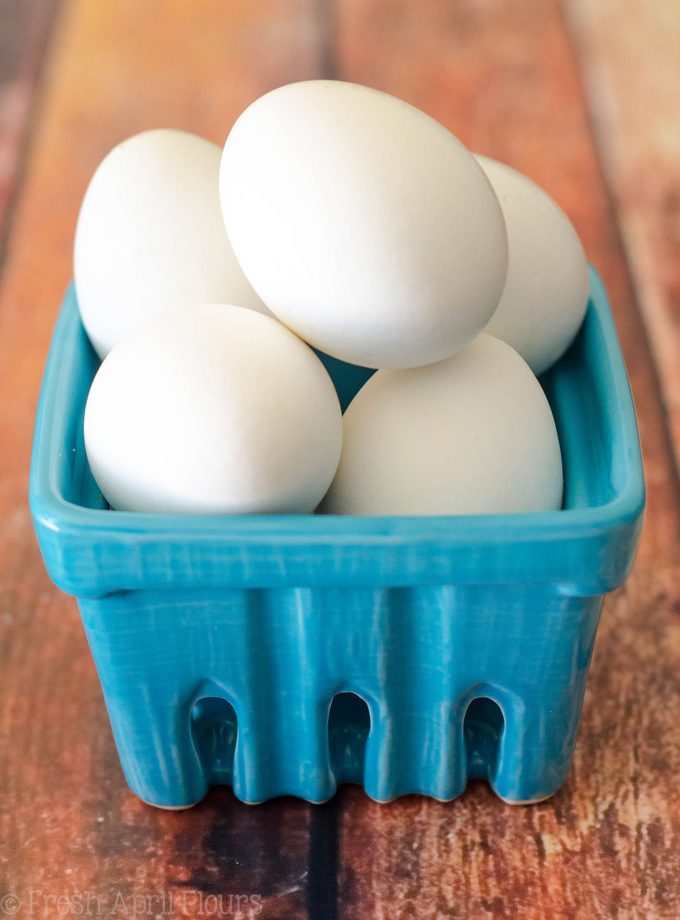 There are several timings out there (believe me, I Googled the you-know-what out of Instant Pot hard boiled eggs before I started), but this is what works for me, my elevation (apparently, that's possibly a factor?!), and my preferred doneness of my hard cooked eggs. Feel free to play around with your times. The method will always be the same.
FOLLOW THIS ONE SIMPLE METHOD
The method is:
•heat/allow to pressurize
•cook
•rest/warm/allow to release pressure naturally
•manually release remaining pressure
•ice bath
As far as times go, I found that a 7-7-7 method works perfectly for me. I like to call this the Monica Method. Or, you can just call it the Fresh April Flours method. Whatever works for you.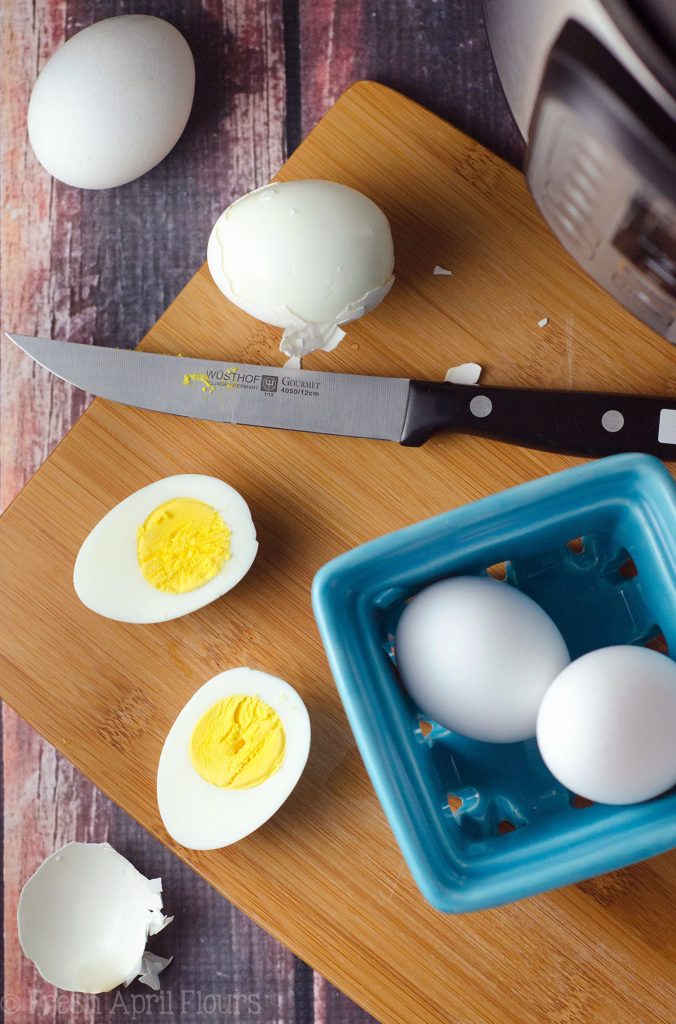 So where do these 7s work in the method?
After your Instant Pot has pressurized on its own and started cooking, you'll cook for 7 minutes, rest/warm/natural pressure release for 7 minutes, and then ice for 7 minutes.
COOK FOR 7 (ON "STEAM"), REST FOR 7, ICE FOR 7
And it works perfectly every time.
BUT, there's one bit BUT to this. I find the very best results using the "steam" setting as opposed to the "manual" setting. Why? I'm not exactly sure, but Google tells me that the steam function allows the Instant Pot to heat at full power continuously while it's coming to pressure.
I tried my 7-7-7 method on manual and it resulted in green-rimmed eggs. Which taste totally fine!! But remember how I said this should be all about taste and appearance? Yeah. No good.
I also tried 7 minutes on manual with no warm setting and the eggs weren't done enough. So steam function it is!
Now we're really talking about a FAF method!
So if you're working with your Instant Pot for the first time, let's break this down.
FOLLOW THIS SIMPLE METHOD
You'll start by adding 1 cup of cold water, the wire trivet that came with your Instant Pot, and cold eggs to the pot.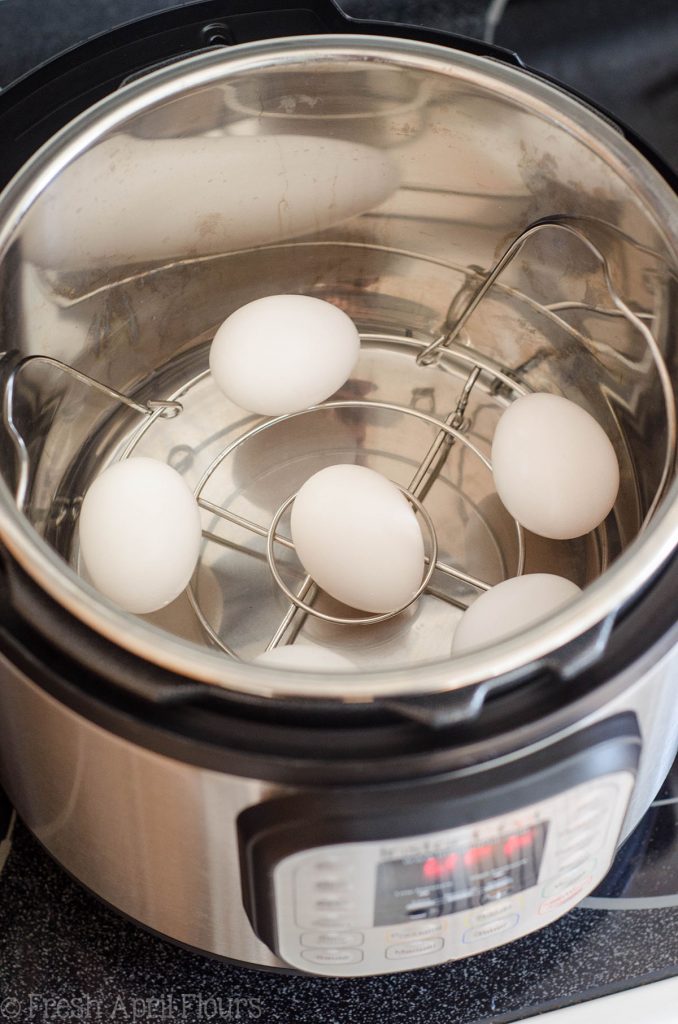 Put on the lid and turn your lever to "sealing."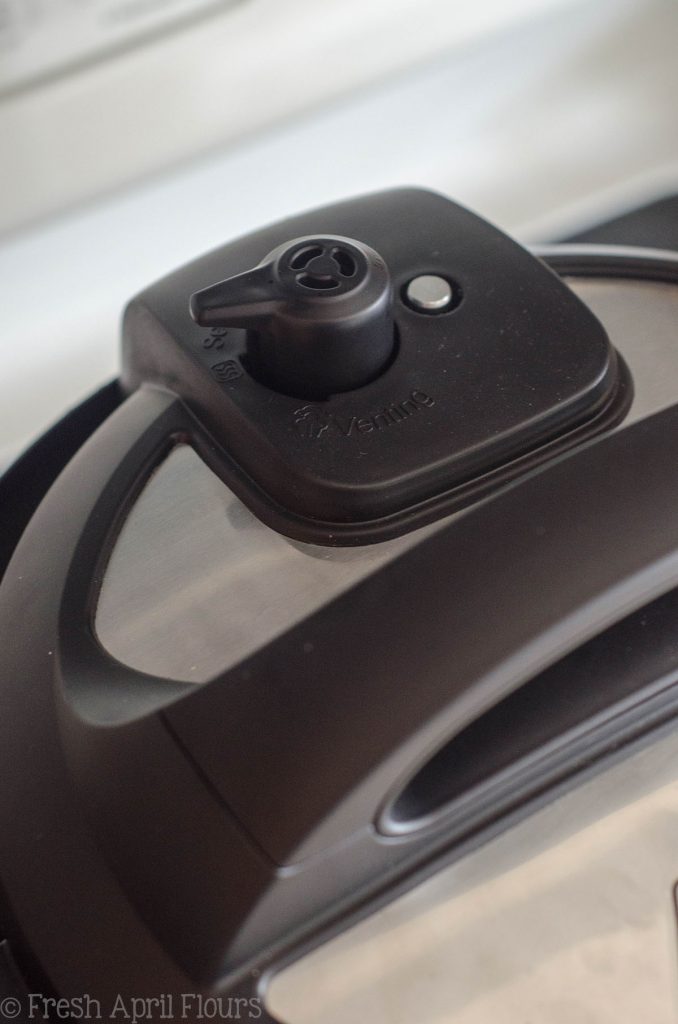 Press "steam," at which point your Instant Pot will automatically choose "high pressure" and display a 10. This is your cook time. Use the "-" button to put the time to 7. You've now set your cook time to 7 minutes (the first part of the 7-7-7 method).
After a few seconds, your Instant Pot will accept 7 minutes as your cook time and then start heating and pressurizing. The display will say "On." This process takes about 7-8 minutes, but is not part of the 7-7-7 method. This is just part of the preparation of the Instant Pot.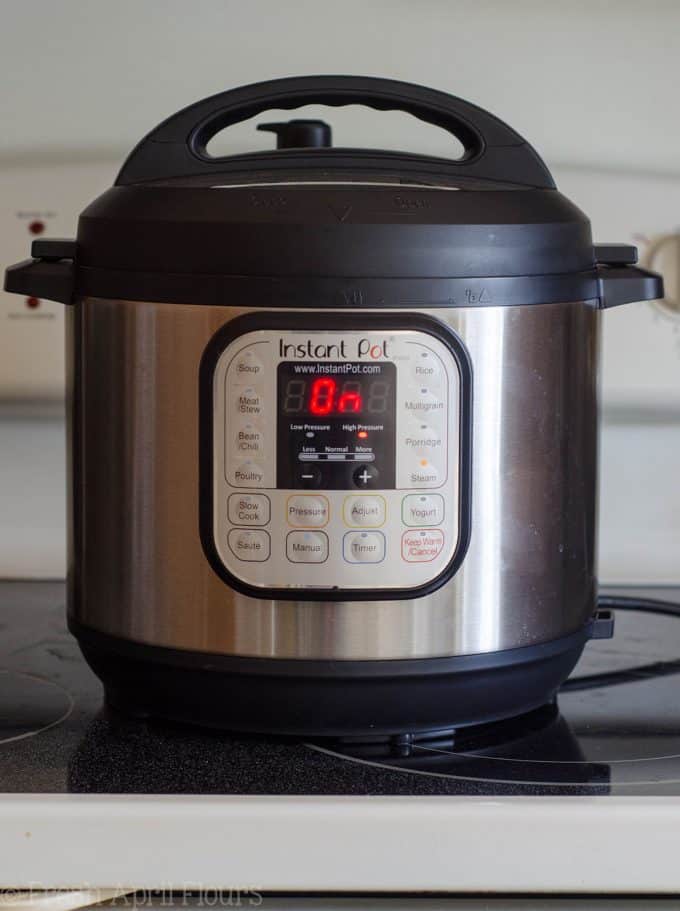 When your Instant Pot is ready to cook, the little metal knob will be completely raised, indicating pressure in the pot, and it will start counting down your 7 minutes of cooking time.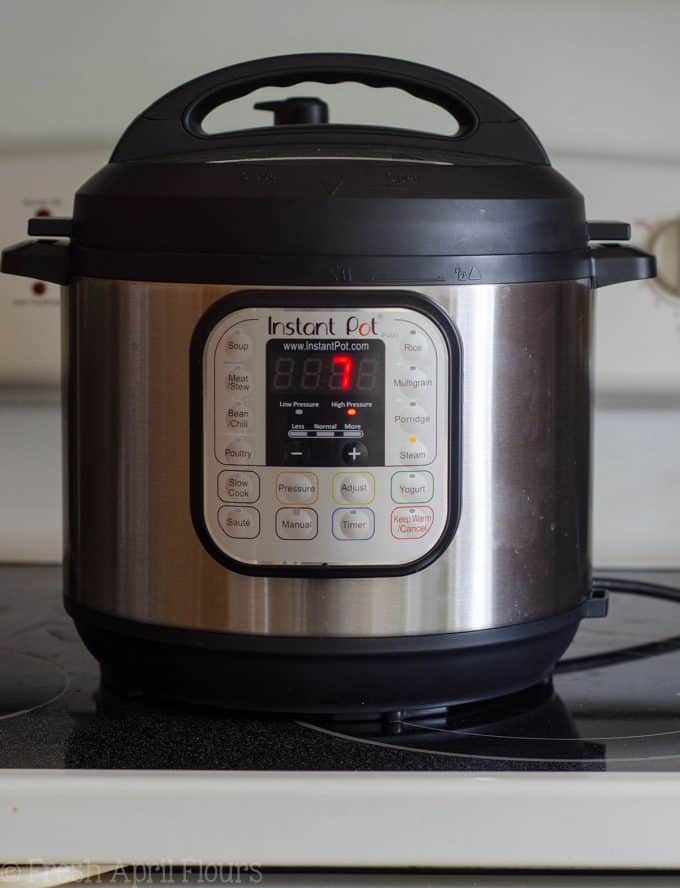 When your 7 minutes is up, it will BEEP and the display will read "L 0:00." This is your "keep warm" setting and it will start counting up. You'll want to count up to 7 minutes (the second part of the 7-7-7 method).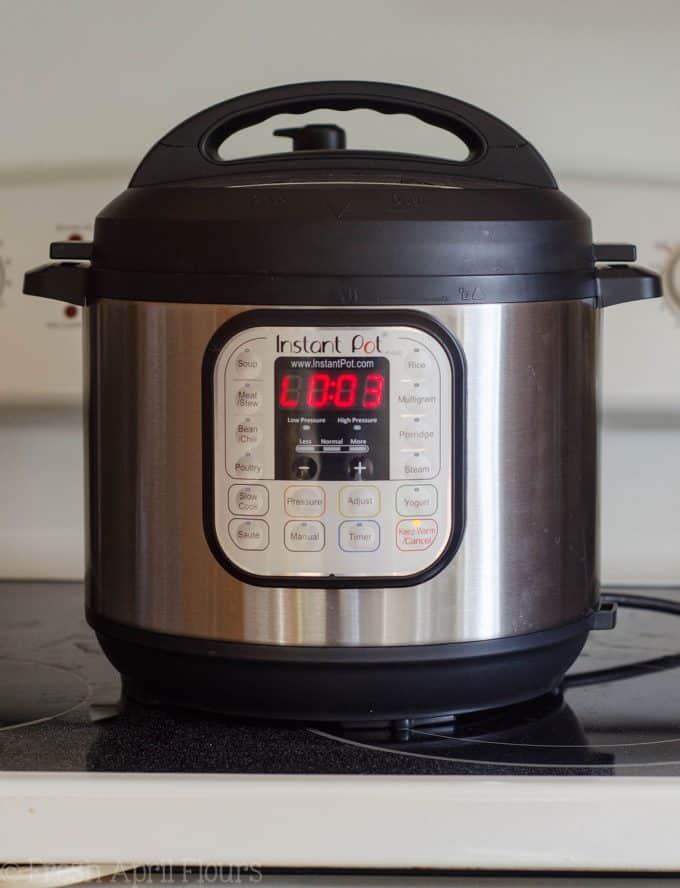 Since it will sit until you manually stop it and not beep to let you know your 7 minutes of resting/warming/natural pressure release, you will either need to be able to watch it or set a separate timer for yourself to let you know when 7 minutes is up.
After the 7 minutes of resting, you will move the knob to "venting," at which point the Instant Pot will release the remaining steam and pressure. When it's finished hissing, remove the top, and use tongs to retrieve the eggs for their ice bath.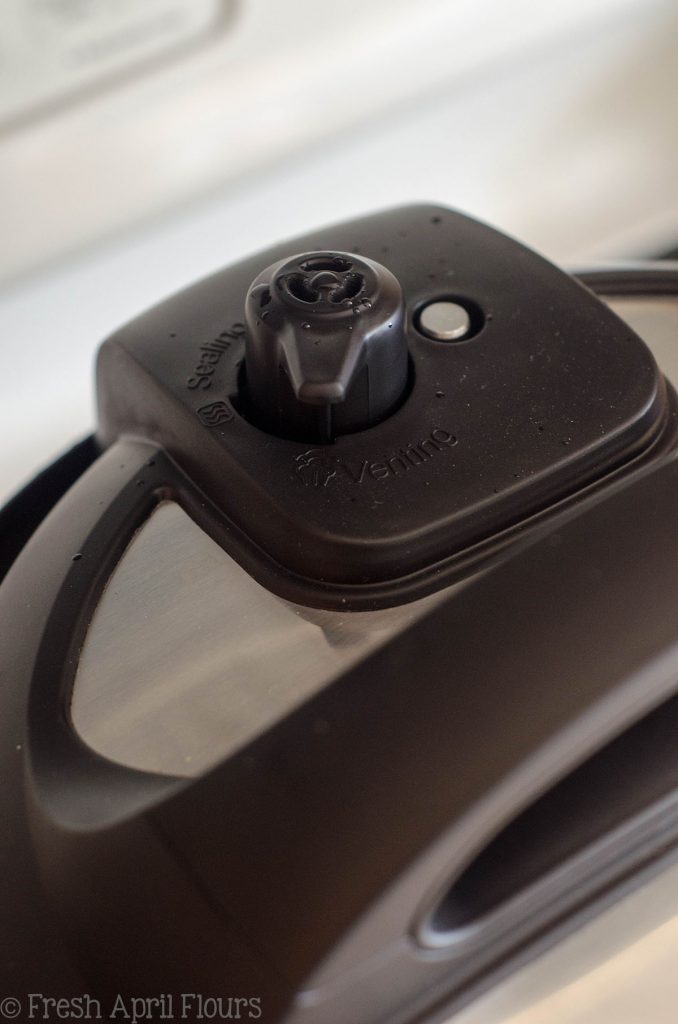 Your eggs will take their icy bath for 7 minutes, the last part of the 7-7-7 method.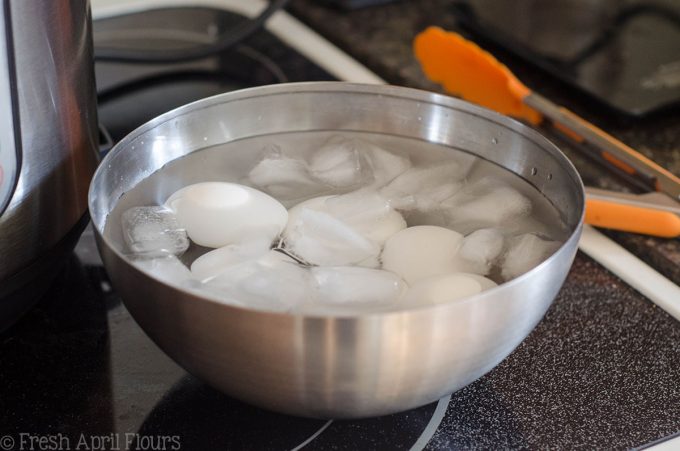 After this point, you can stop and store your eggs or peel them immediately. I've done both, and both ways yield easy-peel eggs that are perfectly cooked on the inside.
SERIOUSLY. Look at those fluffy, perfect eggs!!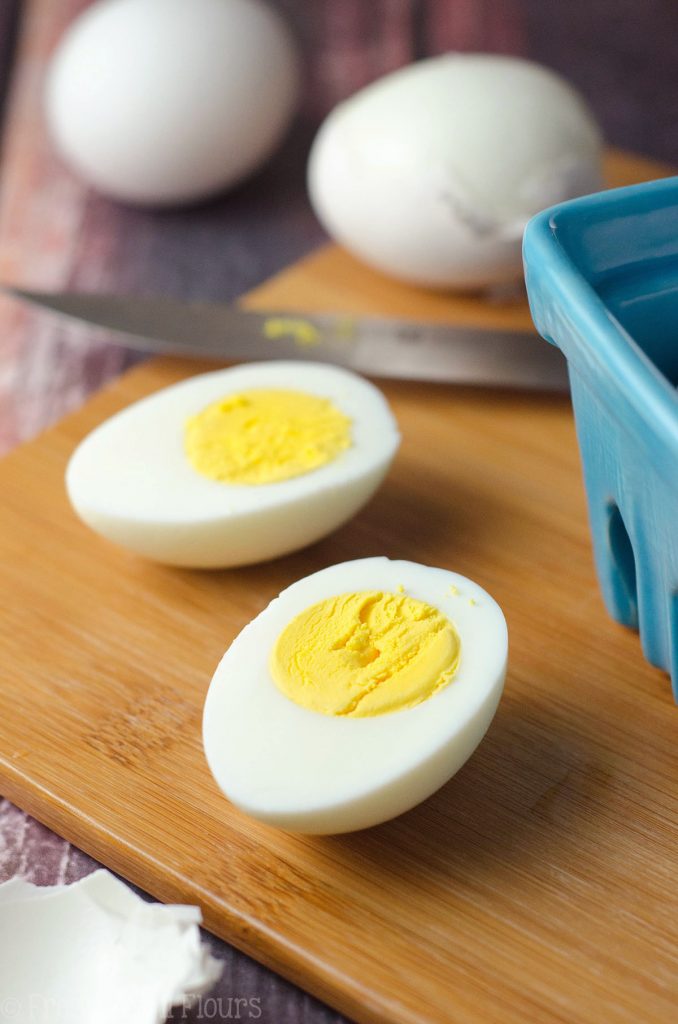 Salad, straight up, as a quick breakfast, for Easter, as deviled eggs… Endless opportunities for hard boiled eggs, and you did them beautifully in your Instant Pot. Aren't you proud?
SO. Now that you're a little more comfortable with your Instant Pot, what else would you like to see?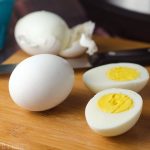 Print Recipe
Instant Pot Perfect Hard Boiled Eggs
The 7-7-7 rule gets hard cooked eggs that are easy to peel and the perfect texture every time!
Ingredients
1

cup

of water

6

large eggs
Instructions
Add 1 cup of cold water, the wire trivet that came with your InstantPot, and cold eggs to the pot.

Put on the lid and turn the lever to "sealing."

Press "steam." Use the "-" button to adjust the time to 7 minutes.

When the InstantPot beeps, the display will read "L 0:00." This is your "keep warm" setting and it will begin counting up.

After the InstantPot has warmed for 7 minutes, carefully move the knob to "venting." When most of the noise has stopped, remove the lid.

Using tongs, remove the eggs and place into a prepared ice bath for 7 minutes. After this point, you can stop and store your eggs or peel them immediately.