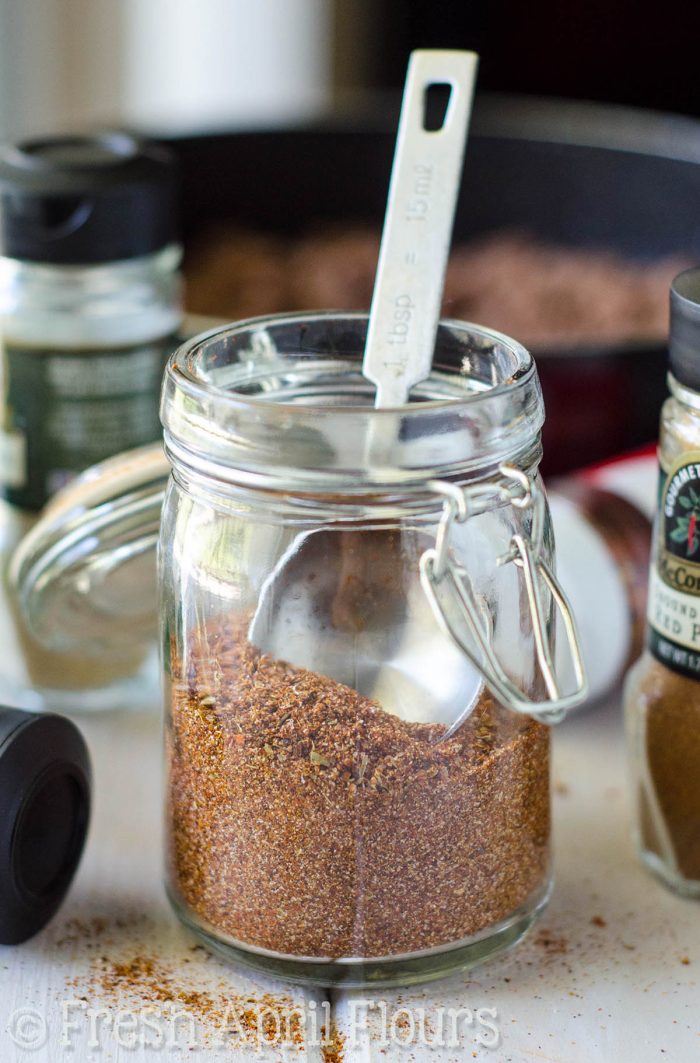 Guys. I'm sorry. I've been holding out on you for far too long. FARRRRR too long.
I've been making my own taco seasoning at home for years, and I just now thought to share this with you. Because this is something you just need in your pantry. Yes, need.
This is one of those "recipes" that is barely a "recipe" and more just a guide to throwing some things together to make something you can have at home so you don't have to add it to your grocery list anymore. How do we like the sound of that?
Do you make tacos at home a lot? To be perfectly honest, we don't, but what we do make a lot of are taco salads, as so nicely 'grammed by my hubba hubby last week! We always have this homemade taco seasoning in our pantry for when we feel like making it a spicy week, and my favorite part about this stuff is that I can use it on a meal-to-meal basis.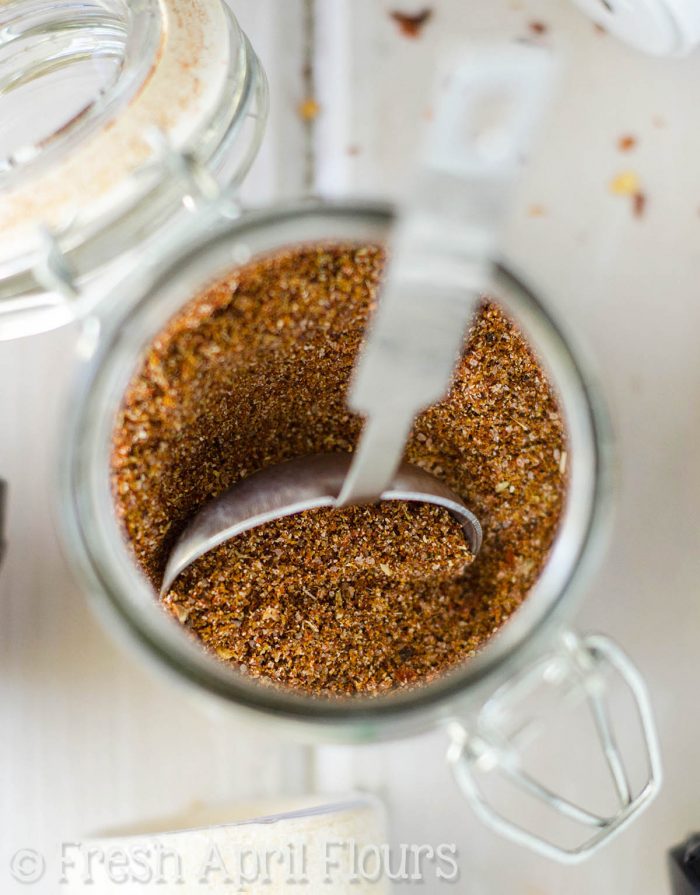 We are huge meal preppers. Huge. As in on Sunday morning every week, we make a whole lot of meat, a whole lot of veggies, some rice, potatoes, or quinoa, and more hard boiled eggs than you'd believe we consume in a week. If it's a ground beef kind of week, a lot of times Matt will just season the meat with salt and pepper and we flavor the meat with spices as we see fit for our tastes that day.
That's where this homemade taco seasoning comes in super handy!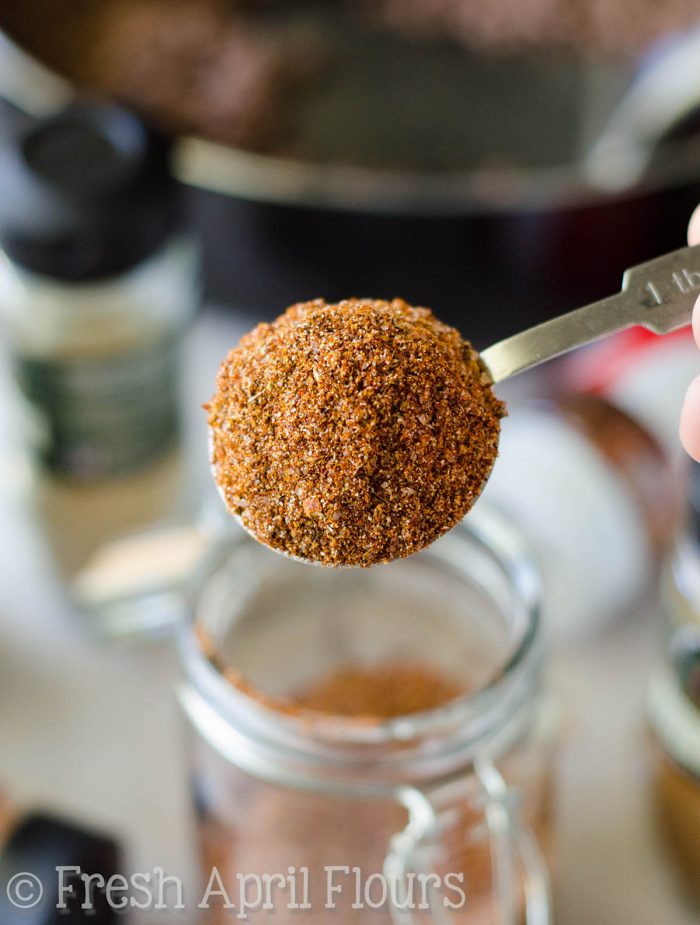 Not only can you use this seasoning like you would a typical taco seasoning packet when you're browning a large skillet of meat for taco night, but you can also use it on a much smaller scale. I often make a big salad with all sorts of veggies, cheese, and salsa to take with me to work, and a small container of meat sprinkled with 2-3 teaspoons of homemade taco seasoning and a little water to help soak it all into the meat. Chicken, beef, turkey– you name it– it can be seasoned with a little sprinkle of the homemade stuff. Heat that up, toss it onto your salad, and in no time, you've got yourself a taco salad! Crushed tortilla chips (or even better– DORITOS) optional, but of course, highly recommended!
To make this homemade taco seasoning, you need a few key spices: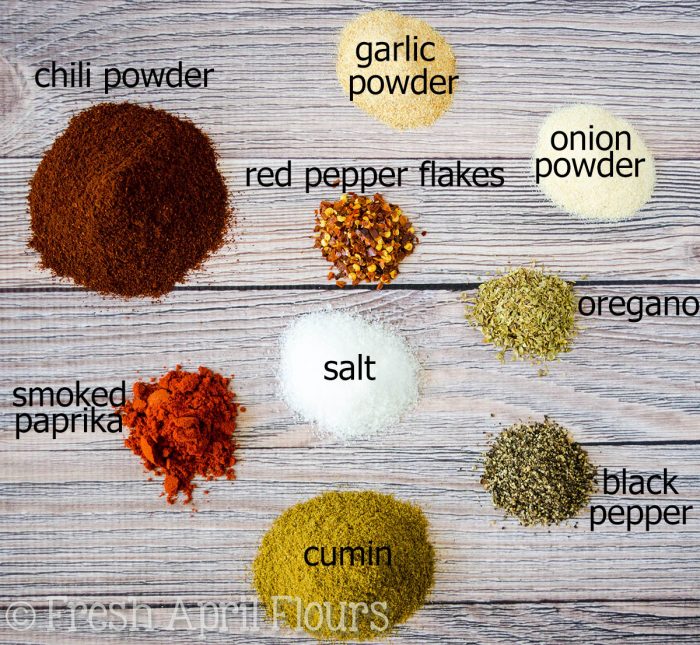 Throw them all together in a sealable container and, uh, you're done.
That's it.
Then you brown your meat, add the seasoning, a little water, and allow it to simmer on low for a few minutes. Tadaaaaa!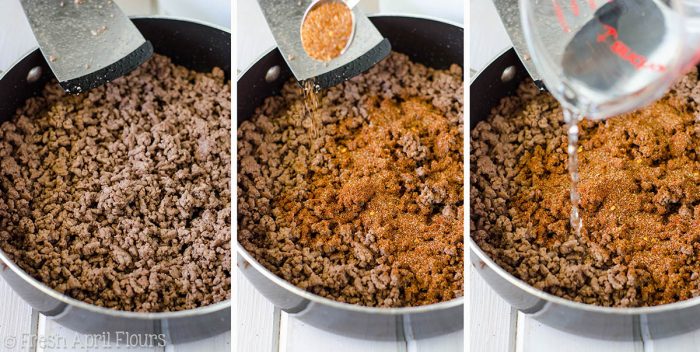 Don't worry, I'll be showing you tomorrow just how you can put your newfound love for easy homemade taco seasoning to good use with a special day-before-Cinco-de-Mayo celebratory recipe.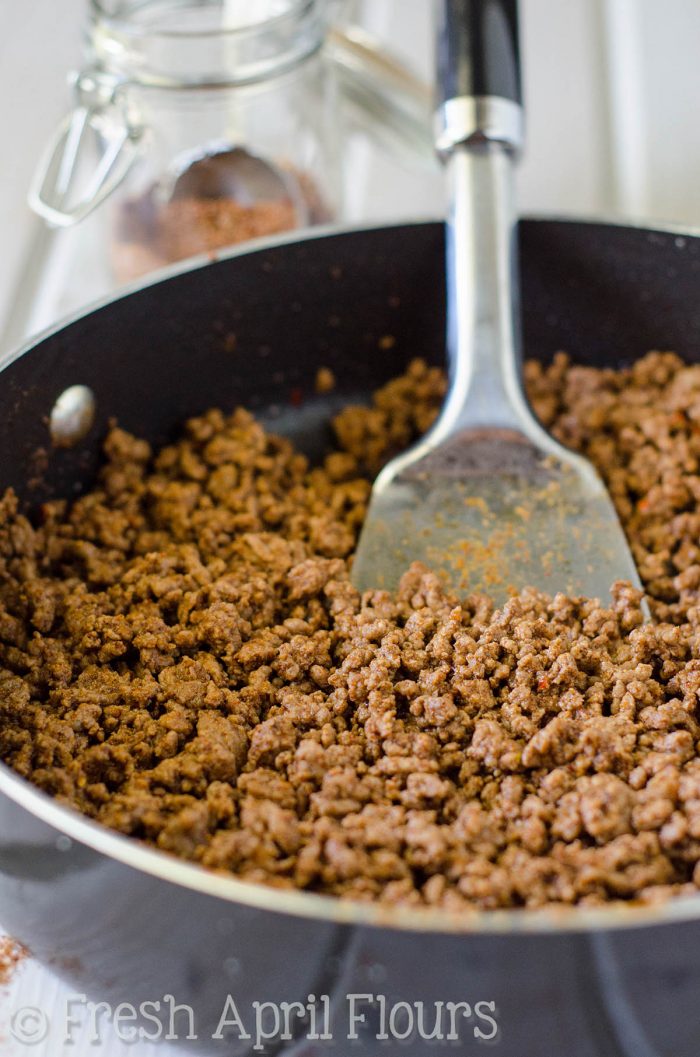 In the mean time, get to browning your favorite taco meat! Because it's what's for dinner tonight.
Olé!