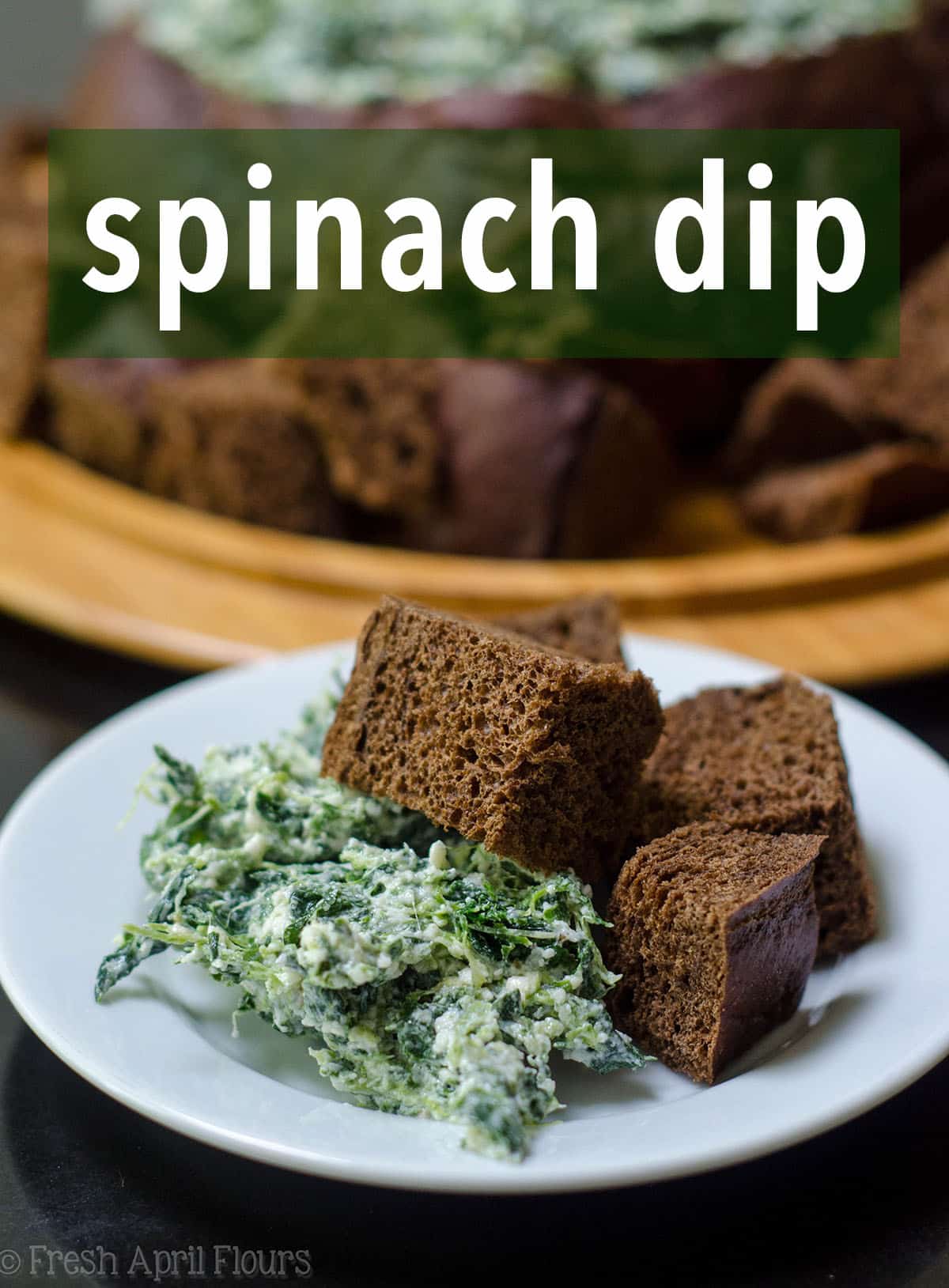 As an Amazon Associate, I earn from qualifying purchases. Read the full disclosure here.
A simple creamy cheese dip filled with spinach. Serve it cold or warm it up!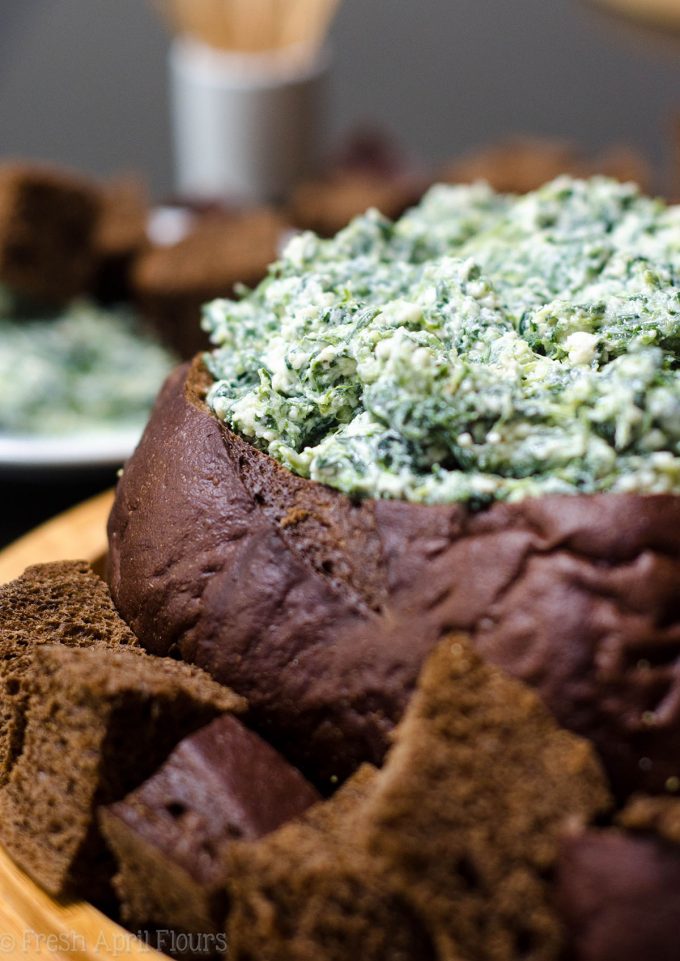 Well, my friends… It's the first week of December, which means it's time to kick off the 12 Days of Christmas Cookies, except this year, there are no cookies.
We're changing things up and we're dipping our way to Christmas because cookies were just not happening with a toddler and an infant and to be honest… I wanted more dips in my life in 2018.
So, I present to you the 12 Dips of Christmas. And I am so excited for this! Who doesn't love dips?! What holiday DOESN'T have dips?? DIPS ARE LIFE. Tell me you agree!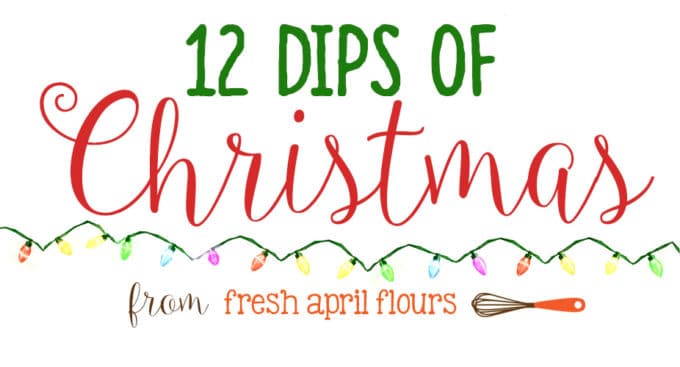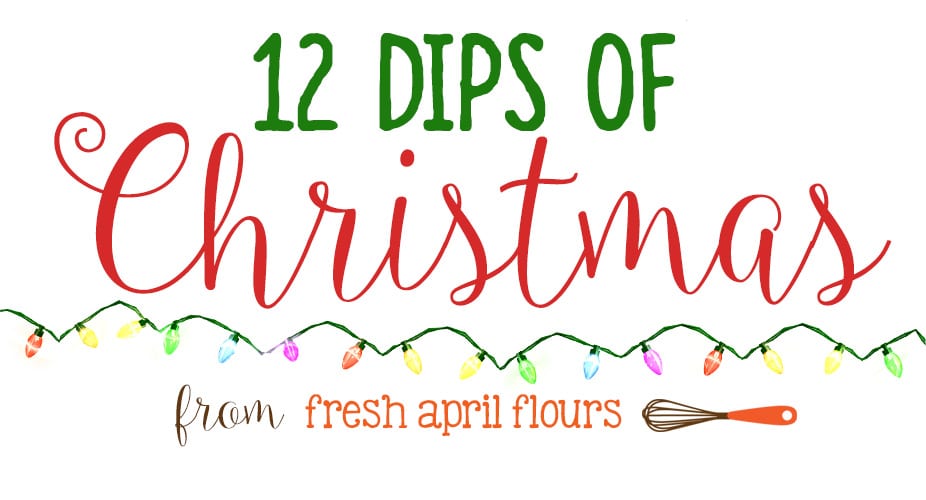 Oh, and if you're missing the cookie party… Here's last year's 50+ Christmas Cookies roundup as a consolation. You'll find just about every cookie I have on my blog in that roundup. No shortage of sugar up in that post!
But TODAY, we're kicking off this dip party with a classic spinach dip. And since there's spinach, it's healthy. Right??
You can't tell me I'm wrong.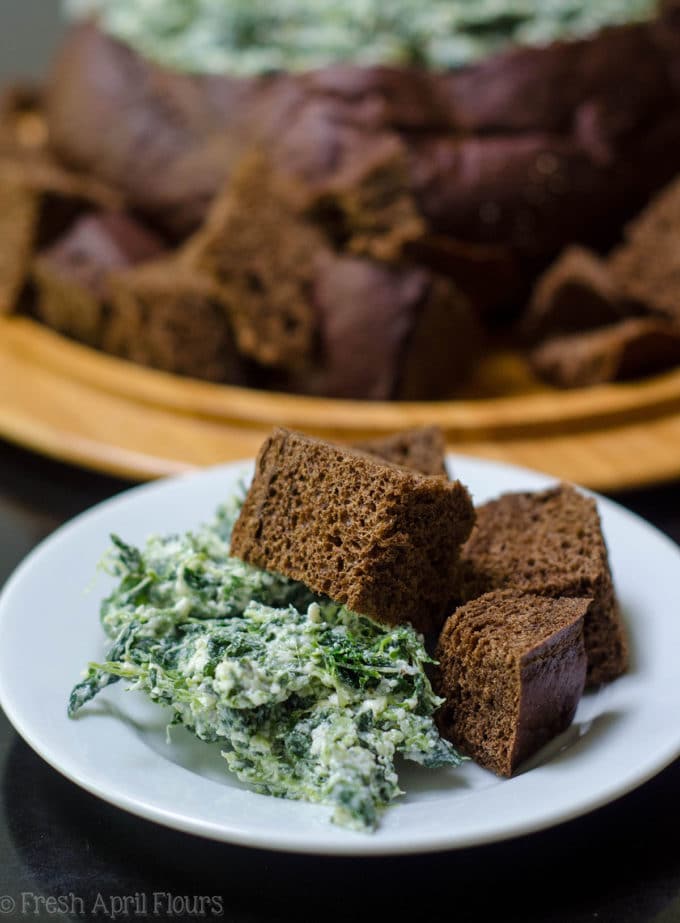 Ok, so when it comes to spinach dip… How do you like it? Super creamy and not a lot of spinach? A lot of spinach and not much creaminess at all? With artichokes?!
Well, today, we're leaving the artichokes out, but we're working with somewhere between not much creaminess and super creamy.
We're also keeping things a tad on the lighter side, without being a super healthy dip. A delicious compromise.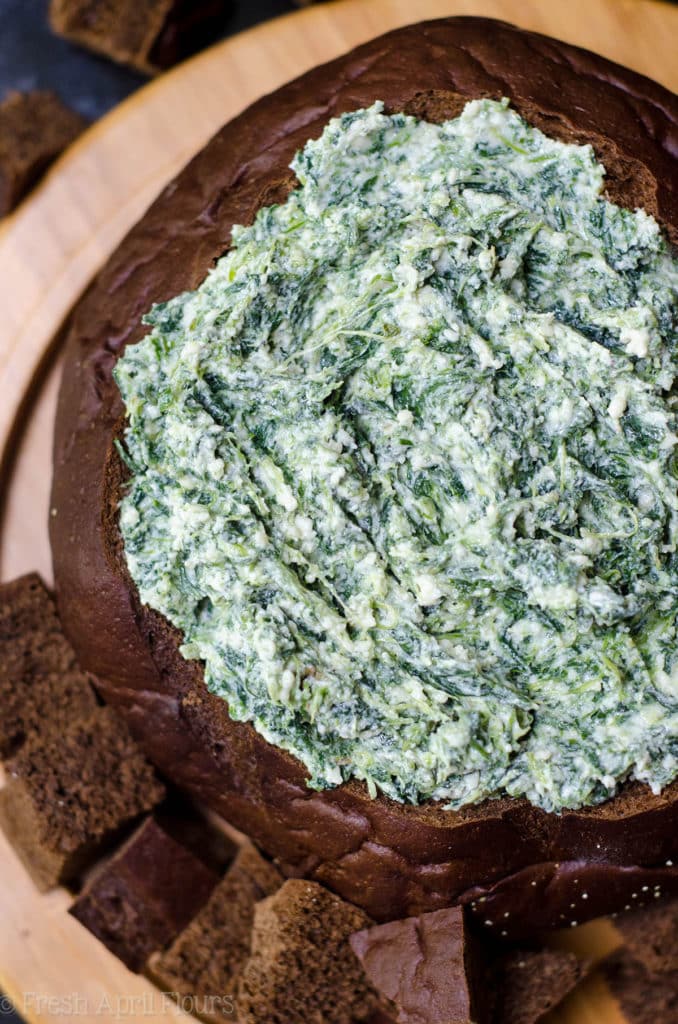 Of course, you'll be adding spinach to your dip (buy it frozen, thaw it, and then wringgggg wring wring it out in a kitchen towel), but the creaminess/dip part comes from sour cream or plain Greek yogurt, a little mayo, and lots of Parm.
A few spices and we're all set for breaking out a big ol' hunk of pumpernickel, hollowing it out, and going to town on all the tasty spinachy bites of dip you can get your hands on.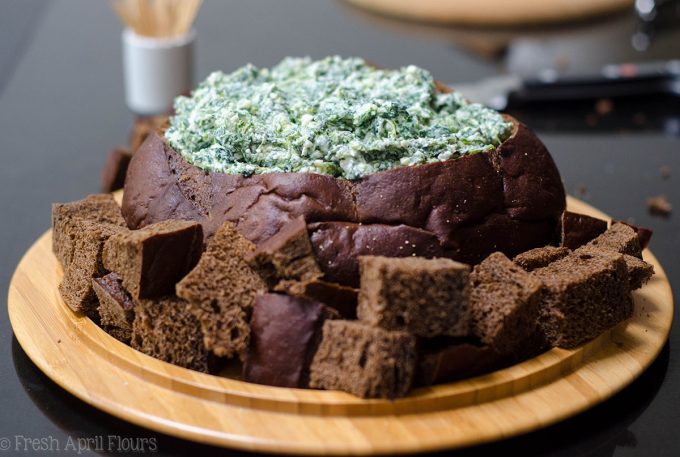 Prefer it warm? No problem– heat it up before serving it. Don't mind it cold? Perfect. Just let it chill in the fridge for about an hour before enjoying. I tried it both ways, and I loved it in each form.
I can't say one way was better than the other. So you're probably going to have to do some dip experiments to determine your favorite way to spinach dip!
Perfect with bread, crackers, veggies, cheese slices… The dipping choices are abundant! So consider this one for a holiday gathering, because it will not disappoint!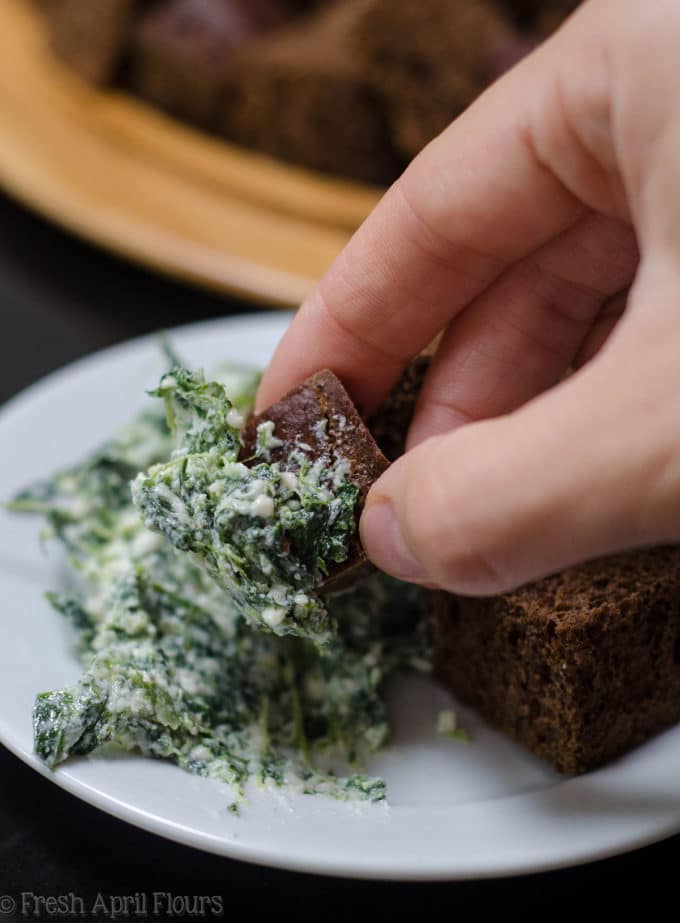 Are you ready for more dips? I'm bringing you 6 savory and 6 sweet, so the next one should appeal to all those sweet dip fans, and… There's a giveaway! So check back tomorrow to see what all that fun is about!
Spinach Dip
A simple creamy cheese dip filled with spinach. Serve it cold or warm it up!
Ingredients
10

oz

frozen spinach

thawed

1

cup

sour cream or plain Greek yogurt

1/2

cup

mayonnaise

1/3

cup

grated Parmesan cheese

1/2

teaspoon

salt

1/4

teaspoon

black pepper

1/4

teaspoon

garlic powder
Instructions
Place thawed spinach into a strong kitchen towel and wring out all of the moisture. Transfer drained spinach into a large bowl.

Add remaining ingredients to the spinach and stir together until everything is combined. Cover dip and refrigerate at least 1 hour. Serve cold or warm, and in a bread bowl, if desired. Store leftovers covered tightly in the refrigerator up to 4 days.
Nutrition Disclosure
All nutritional values are approximate and provided to the reader as a courtesy. Changing ingredients and/or quantities will alter the estimated nutritional calculations.