Nashville Style Shredded Hot Chicken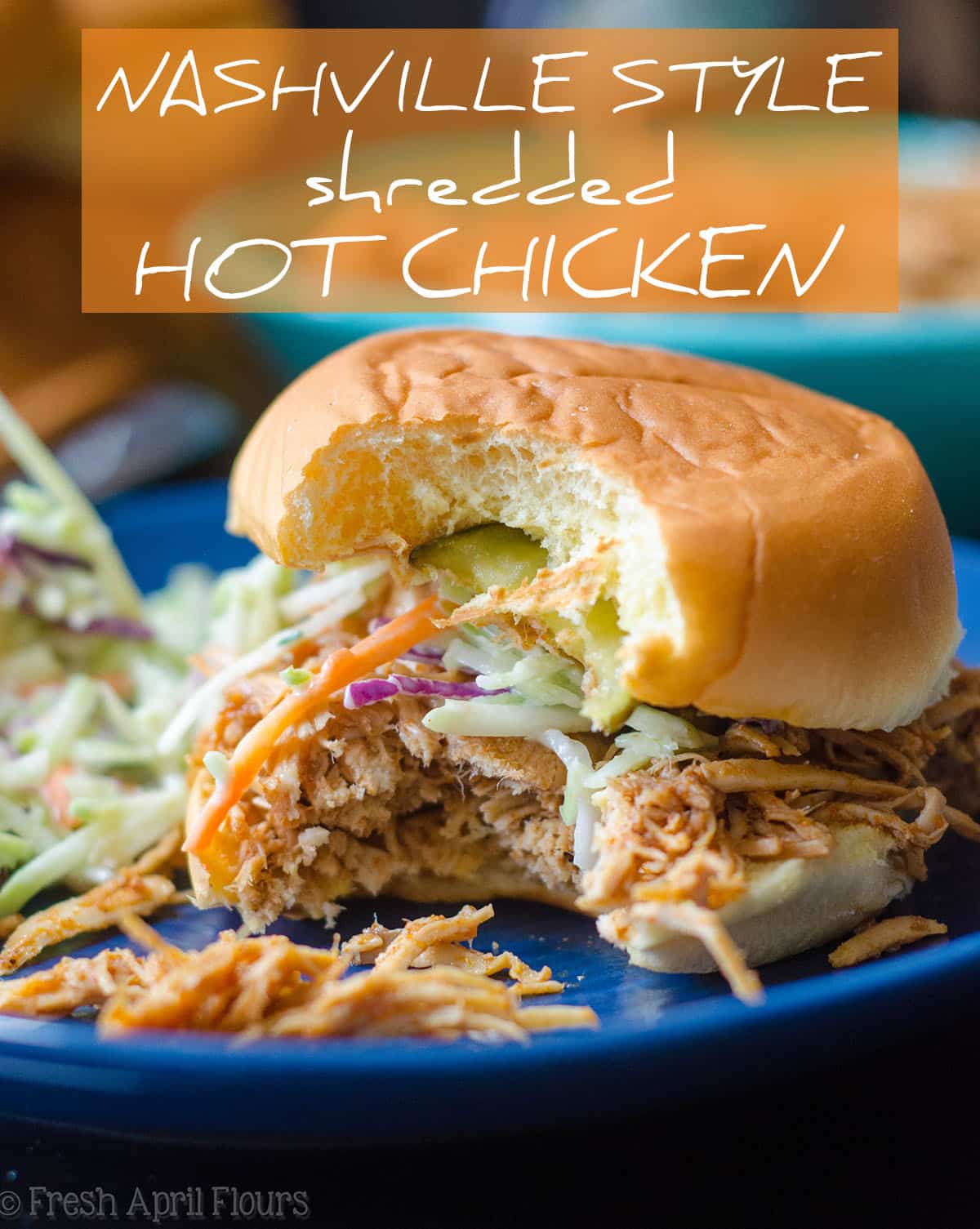 As an Amazon Associate, I earn from qualifying purchases. Read the full disclosure here.
Bring the flavor of the south into your kitchen with an easy, slow cooker shredded chicken recipe inspired by Nashville's iconic "hot chicken."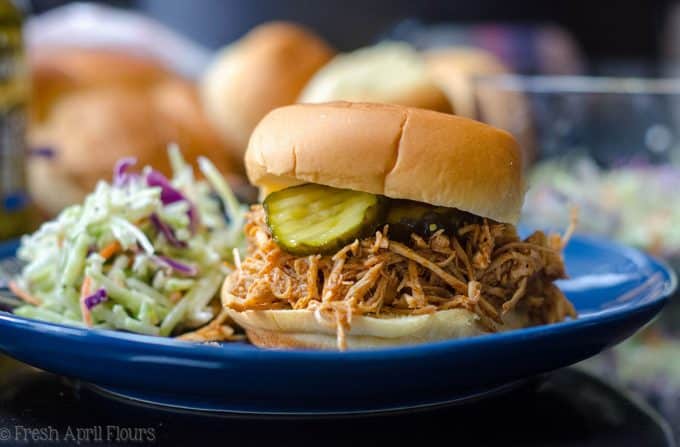 We're doing all kinds of different today, because I have a very important public service announcement. And that is:
If you are a parent, even or maybe especially of young children, take a kid-free vacation with your spouse or partner. Please.
That's exactly what Matt and I did a few weeks ago to celebrate his 30th. It was weeks' worth of prep, making a billion lists, arranging sitter schedules, making things easy for our sitters and our kids, and a whole lot of "just do it" attitude, but it was a really really really great thing for us to do.
Yeah, I had to pump while we were away, and I had to fly home carrying on almost 90oz of breast milk which was SUPER HEAVY, but it was all worth it in the end to celebrate a milestone birthday with just each other.
I surprised Matt with this vacation, and I sort of picked Nashville on a whim.
We have a "bucket list" goal of visiting all 50 states + Puerto Rico (check!) before we die, and while we geographically live in a place where you can hit 4 states in under an hour (hello, PA, MD, NJ, and DE!), we're determined to get all 50 under our belt, with or without our children, together, before we are no longer able to travel.
When I set out to plan this surprise vacation, I had some criteria:
•a short and relatively cheap flight (2 hours and like $200 each!)
•a just-as-cold-as-if-not-warmer climate than PA (50-60ish for the time of year)
•a "fun" place that maybe we wouldn't want to take our children (hello, open container)
•and a place with some really good food.
Enter: Nashville.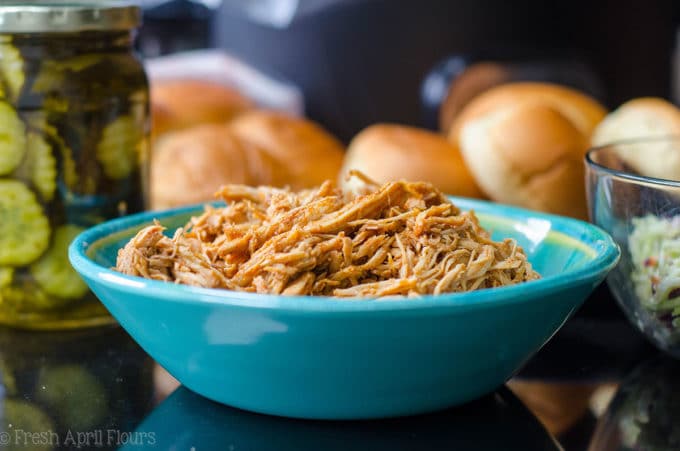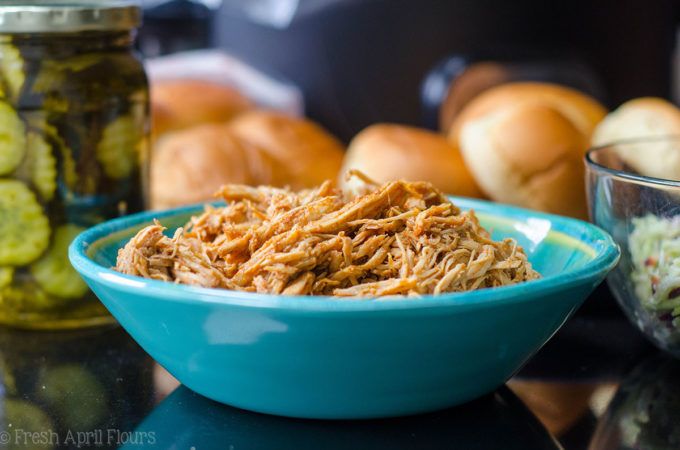 Folks, this city was absolutely the place for us to go. We stayed in a VRBO right off of a trendy street full of restaurants and shops that was also a short Lyft or Bird ride (YES, DO THAT) to downtown.
We were able to walk most places and really only needed to utilize Lyft for seeing the Gaylord Opryland Hotel and getting downtown in the pouring rain. We walked up and down Music Row, eating everything and sipping lots of things, and we just generally had a really great time listening to live music, hopping in and out of shops and bars, and spending time in a city that seemingly never stopped partying.
Of course, FOOD was a major source of interest for us, because we wanted to try out some real southern cooking. And my gosh, friends, we found it.
Something we didn't know before we asked Facebook and locals was that Nashville is known for this thing called "hot chicken." Apparently, Nashville has a hot chicken divide, similar to that of Philly's cheesesteak divide.
Friends from Facebook and Google searches were pretty split among who does it better: Prince's or Hattie B's.
So when we got to Nashville, we took to the locals (our final persuasive conversation came from our Lyft driver, an aspiring country music singer who actually is REALLY GOOD– and he was the sweetest!).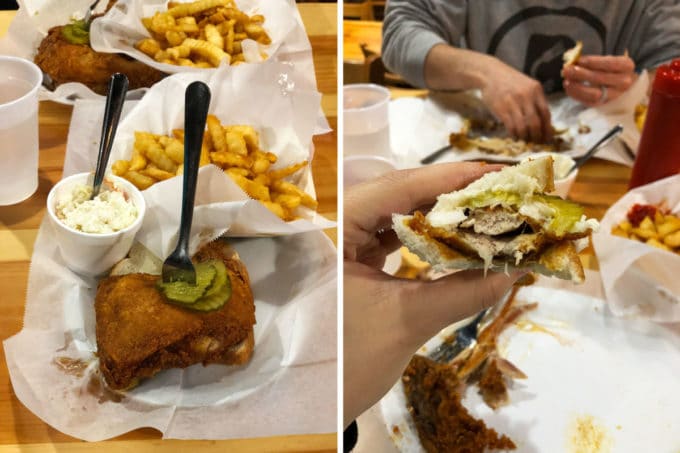 We got an overwhelming local recommendation for Prince's, where the recipe apparently originated. It was our mission to find Prince's and see what this hot chicken was all about, and OMG, it did NOT disappoint.
WHAT IS HOT CHICKEN?
We chose fried chicken breasts (we had the option of wings, tenders, or fried thighs as well), which were dry rubbed in this amazing "hot chicken" flavor, served on white bread with pickle chips, and of course, a side of coleslaw.
It was everything we hoped for and more, and I was destined to recreate something similar to share in honor of and also as a commemoration of our trip together.
Let the record state, I realize this is not authentic and I will not claim this to be as good as the original, because, well… It's not. But it's darn close (though obviously not fried), and it's definitely a preparation of chicken I would have never thought to do on my own.
Therefore, we got some new-to-our-rotation lunches and dinners out of this blog experiment, and I'm sure it will come back into the rotation at some point!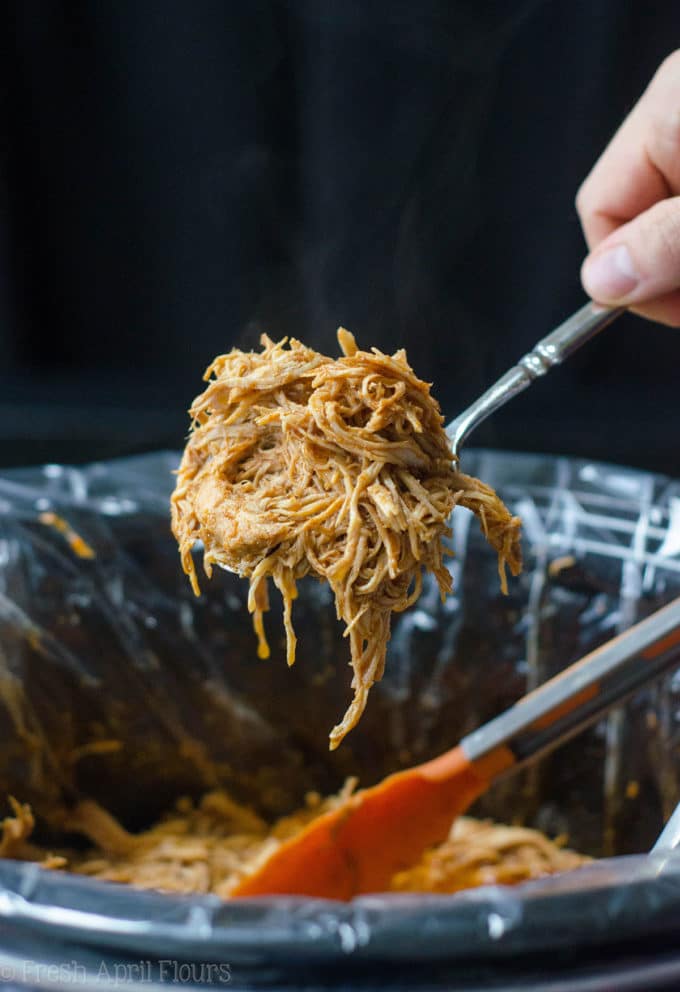 This chicken is prepped in a slow cooker for
1) ease of prep and
2) marrying lots of flavors.
GOOD INGREDIENTS = GOOD FLAVOR, NOT JUST HEAT
The list of flavors includes some brown sugar for a touch of sweetness, a lot of cayenne pepper and chili powder for lots of heat, and then garlic, butter, and chicken broth for actual flavor. Because we can't just have hot without tasting something, right?
Chicken breasts will cook and marinate in these flavors for only about 1 and 1/2 to 2 hours on high or 3 to 3 and 1/2 hours on low before it's ready to shred and serve up the way you prefer.
In a sandwich? On a salad? Straight up? On some nachos? This chicken goes great with anything you like to eat SPICY.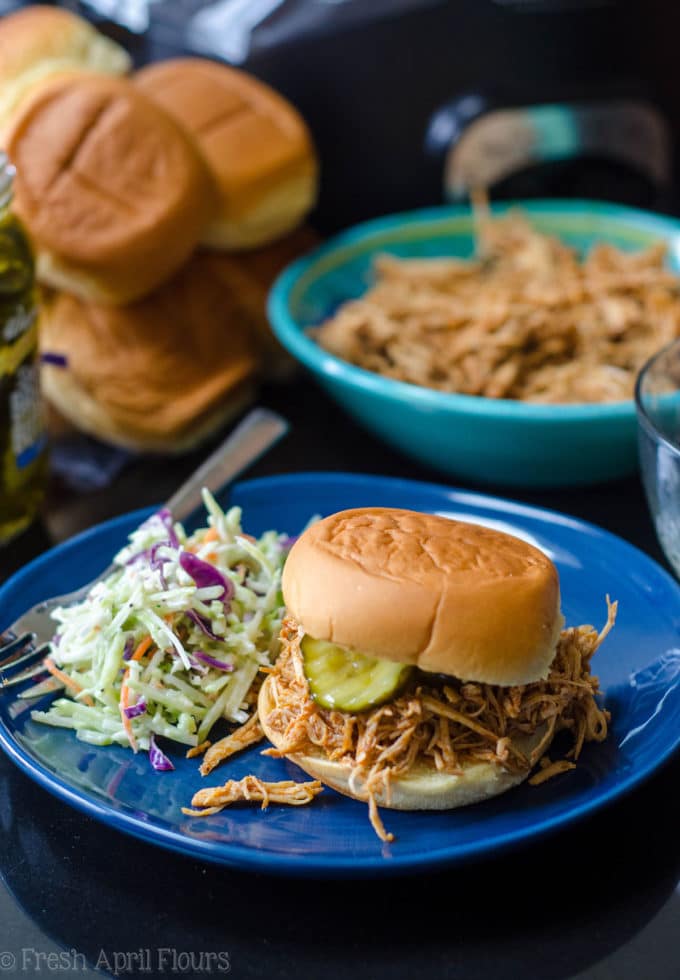 Like I said, we've got actual flavor here. It's not quite like buffalo chicken, because that itself has a distinct flavor, but it's similar. Heat with a taste, as opposed to just straight up heat and nothing to complement it. That's the worst kind of "spicy" in my book.
While I will never claim to be any kind of southern cooking expert, I can absolutely say that I have been inspired by many things we tried in Nashville (more things to come!) and am already looking forward to heading back sometime in the future to chow down on some authentic hot chicken again.
It's THAT GOOD and 100% worth subsequent visits.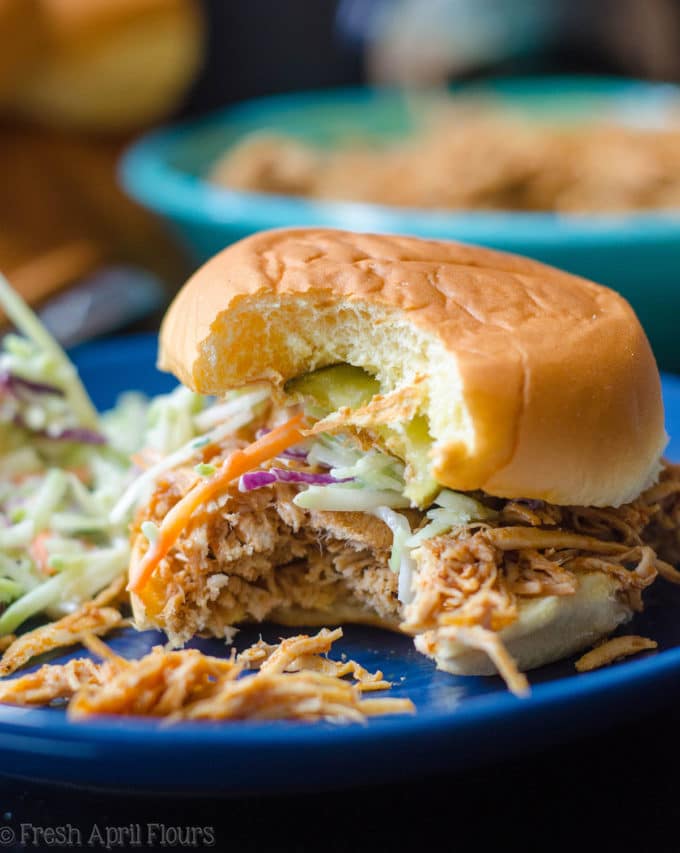 Either that, or I'm going to need to find someone who can deliver this stuff 700 miles north. Is that really too much to ask?
Nashville Style Shredded Hot Chicken
Bring the flavor of the south into your kitchen with an easy, slow cooker shredded chicken recipe inspired by Nashville's iconic "hot chicken."
Servings:
2
pounds of chicken
Ingredients
2

pounds

chicken (white meat or thighs)

3

Tablespoons

brown sugar

2

Tablespoons

cayenne pepper

1 and 1/2

teaspoons

garlic powder

1

teaspoon

paprika

1

teaspoon

chili powder

1/4

cup

unsalted butter

1

cup

chicken broth
Instructions
Add all of the ingredients to a slow cooker. Cook on high for 1 and 1/2 to 2 hours or low for 3 to 3 and 1/2 hours, until chicken is done.

Shred the chicken with forks or in a stand mixer fitted with the paddle attachment. Serve warm on a bun with coleslaw and dill pickle chips. Store leftovers covered tightly in the refrigerator up to 5 days. Chicken freezes well, up to 3 months. Thaw in refrigerator overnight and reheat as necessary.
Nutrition Disclosure
All nutritional values are approximate and provided to the reader as a courtesy. Changing ingredients and/or quantities will alter the estimated nutritional calculations.