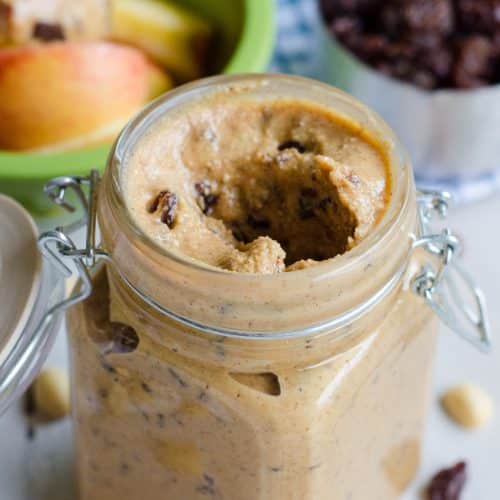 Print Recipe
Homemade Cinnamon Raisin Peanut Butter
Mouthwatering homemade peanut butter that is lightly spiced with cinnamon and sweetened up with raisins.
Pour peanuts and salt into food processor. Process until the nuts go from coarse to smooth. Stop and scrape down the sides.

Add ground cinnamon and continue to process until peanut butter reaches your preferred texture (I like mine a little on the crunchier side). Scrape down sides and bottom to ensure there are no clumps of cinnamon.

Add raisins and stir (or pulse a few times to incorporate). Store in an airtight container.