As an Amazon Associate I earn from qualifying purchases.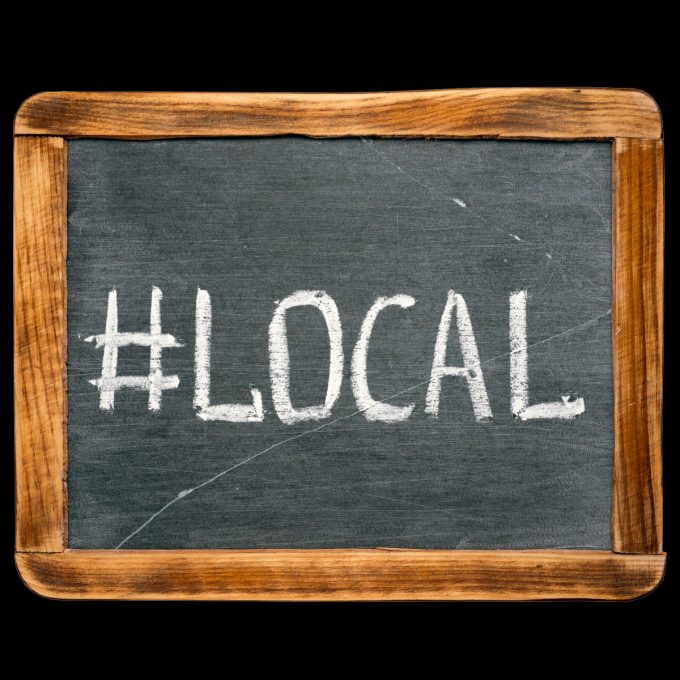 Now more than ever, local and online businesses are in need of your help.
You may be wondering how to best support your local businesses in time where you can't exactly visit them, but here are some ways you can help:
1) Find out if your favorite local shop has a way to shop online. One of my favorite local dishware stores (hello, food blogger life!) actually has an eBay store. How neat!!
2) If your favorite local restaurant is still open, order take-out or purchase a gift card. Money now is helping to ensure there's a future for your favorite place, and buying a gift card will help offset the loss of income right now and you can visit them in person later when business has returned to normal.
3) Now is the time to subscribe to a local newspaper or magazine (hey there, WC Press!). Not only will you be supporting your local news, you'll be getting your news from one single source and can focus your attention to just that. It can be hard to see so many sources of news and not know what to follow or listen to. If you choose one and stick to it, it can help alleviate the time and anxiety you're spending on pilfering through the mush.
4) Buy gift cards, merchandise, or subscribe to low tier options for helpful contributions that won't break the bank (like sprinkle subscriptions and home baking kits).
5) If your local gym or studio offers online training options, purchase those options (our household depends on the service industry, which right now is taking a MAJOR hit in our area). My husband owns a gym, Bent On Better, which is a small community gym.
We're currently offering online/virtual workout programs, if you're so inclined to join us!
HELP THE ONLINE BUSINESS COMMUNITY
It's a tough time to be a blogger right now. This global crisis has everyone's attention, and some bloggers' pages are suffering.
So many of us bloggers rely on traffic to our blog and affiliate sales to fuel our businesses. While purchasing things via affiliate links may not be your thing right now, you can majorly help out your blogger friends by doing some things for them:
1) Simply visit their blogs. Bloggers get paid for hosting ads on their sites, but it doesn't end there. To put it simply, bloggers make money based on a combination of ad impressions and pageviews. Think of ad impressions as an hourly rate and pageviews as the number of hours. The more pageviews you give a blogger, the more the internet sees that you value their page, that you want to stay there, and that they deserve to earn more.
And guess what? This is something you can do completely for free. It costs you exactly zero dollars to be visiting blogs.
Not just that, but bloggers put heart and soul into their blog posts. We don't write narratives just for the heck of it. Many of us tell our stories through our blog posts, share our passions and family traditions through our recipes, and truly love photographing what we do (the process and the final product).
2) If you have a favorite blogger, share their posts! There is so much happening in social feeds right now that is just unhelpful in a time of crisis. Many people are choosing to stay away from the news, and they come to their Facebooks and Instagrams to see happy things. Even if you're not into reading travel blogs or don't really care to see photos of recipes, filling these spaces with things that can distract an anxious mind may be helpful to others.
3) If you are in a place to financially support a blogger, consider buying some of their products or giving their side-hustles some love.
•My friend Melissa is a dairy free blogger over at simplywhisked.com. She has these adorable tshirts and tote bags!
•I have sprinkles, a cookbook, and tshirts!
•If you're in the Chicago area, my friend Kristin from bakerbettie.com offers in-person baking classes. She's paused some of the ones in the near future, but she's got several a couple months out.
•Sara has a few ebooks– keto and nut-free!
•Morgan has PRINTABLE woodworking plans! How cool!
•My friend Sarah has an incredible cookbook all about TRUFFLES! I have a copy and it's such a cute book!
•Do you sew? Stephanie's got you covered with patterns.
•Looking to better your organizing skills? Daniella's got you covered with that! She also has some clothes with sayings on them that make me laugh.
•My friend Lindsay from The Live In Kitchen does food videos on the side of her food blog. Her food photography is swoon-worthy!
•Printable calendars!!
•Fellow foodies: check out these cute tees and tanks!
•My friend Laura from Sprinkles and Sea Salt started a newborn photography business, if you're so inclined to check out super cute squish pics!
•Are you a camper? Jane has a recipe book for vegetarian one-pot dishes.
•Vegan comfort food? We've got that, too!
In a time when so many are forced to be pushed apart (#socialdistancing), let's come together as much as we can, safely, and help fuel our economy, local and otherwise. Stay safe out there, friends.