As an Amazon Associate I earn from qualifying purchases.
This giveaway is closed. Winners have been chosen and notified via e-mail: runners up were comments #4 (Amy B.) and #48 (Cate) and the grand prize winner was comment #27 (Braise)! Thank you, everyone, for participating!
I've been keeping pretty quiet about this (at least on the blog– in person, I almost can't stop talking about it), because this is a terrifying (yet super exciting!) undertaking, but I'm ready to share with the world… A cookbook from Fresh April Flours is in the making! [[Edit: As of June 1, 2015, The Chow Down is for sale on my blog!]]
My darling husband has been urging me for months and months to write a cookbook. The problem was, I couldn't even think of bringing myself to continue dedicating as much time as I do to my full time job, my workout schedule, and this blog and essentially have a side blog in the works. It just wasn't going to happen. It needed to be practical.
That's where the idea for this cookbook came from. I decided that rather than writing an extensive, chapter-filled cookbook full of recipes like the ones you find on my blog, I was going to narrow my topic and focus on several recipes of the same kind.
Cookies? Nah.
Cakes? Nope.
Candy?! No again.
Think… All of your favorite desserts rolled into one type of recipe that can be inspired by cookies and cakes and candy…
PUPPY CHOW.
I have a few puppy chow recipes on this blog, but to be perfectly honest, I have a list of about 50 puppy chow recipes that I would like to make at some point. It's quite ridiculous. So I figured… Why not put them all in one place and allow my readers to make my recipes without being drowned in puppy chow recipes on the blog?! Perfect.
So what's going to be in this cookbook?
• 20+ puppy chow recipes inspired by your favorite indulgences, written by me (and taste-tested by some awesome family, friends, and possibly YOU –> read more below)!
• One full-color photo, styled and shot by me, for each recipe.
• Cup and gram measurements so my international friends can enjoy the recipes, too!
• Fun, easy, approachable recipes, just like the ones you're used to finding on my blog. Plus, puppy chow is pretty kid-friendly, so you can share this book with little bakers as well!
• Each recipe has a short description, telling you what kind of flavor profile you can expect (because some of my recipes got pretty creative!).
When can you get your hands on your own copy?
Great question! Although there is no set date yet, we are on track for summer 2015. We will launch a pre-sale prior to the release of the cookbook, and a meet and greet/book signing once the book is finally released.
And now, a small photo montage to get your tastebuds excited…
A puppy chow inspired by a favorite beverage…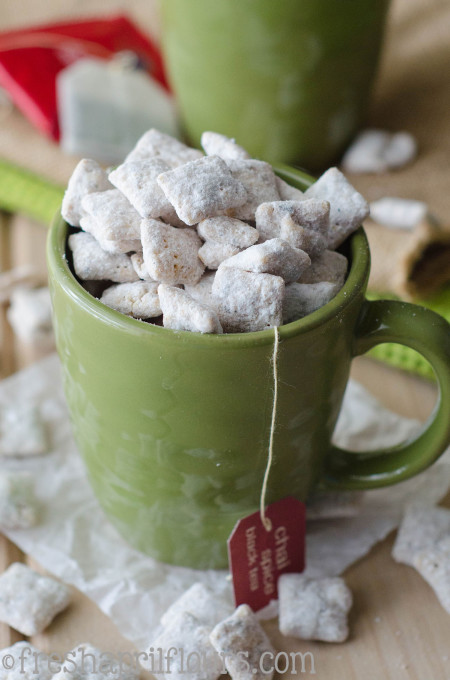 …a favorite cookie…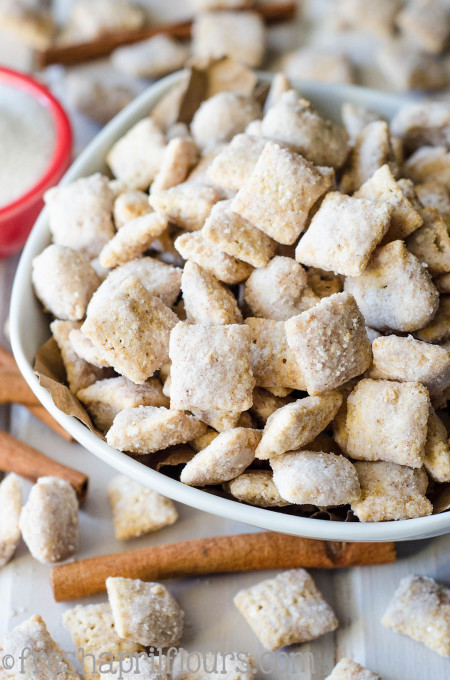 …and a favorite spoon dessert!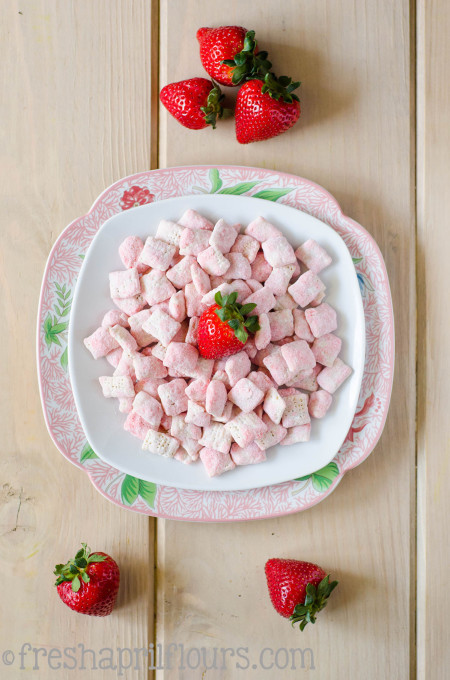 So I said there was a GIVEAWAY, yes? Here it is.
To celebrate FAF's 1st birthday in conjunction with the formal announcement of my cookbook, I'm giving away some great stuff to 3 lucky readers!
What you will win
2 winners will receive a goodie box in the mail* with a few samples of some of the puppy chow recipes I've been putting together
1 grand prize winner will receive also receive a goodie box in the mail* of samples along with some of my favorite baking materials, fit for celebrating! PLUS a free copy of my cookbook when it finally gets published! SWEET, right?!
*If you plan to enter, you must feel comfortable with giving me your mailing address and accepting treats from me. Winners will be chosen using random.org.
How to enter
Simply leave a comment on this blog post telling me your FAVORITE treat for celebrating your own birthday.
Also, not a requirement, but please SHARE this post with your friends so everyone can take advantage of this opportunity!
Details
This giveaway is open to the US and Canada
Giveaway ends at 11:59pm (EST) on April 14th
I sincerely hope that you're looking forward to checking out the recipes I've been working on. I am so excited to be taking this next step and expanding my love for baking and sharing! It's been a lot to handle… Writing a book and continuing to live my regular life, which includes producing recipes for the blog, is exhausting. But I'm certain it is going to be so worth it! 🙂
Thank you, everyone, for all of the support and good luck entering the giveaway!