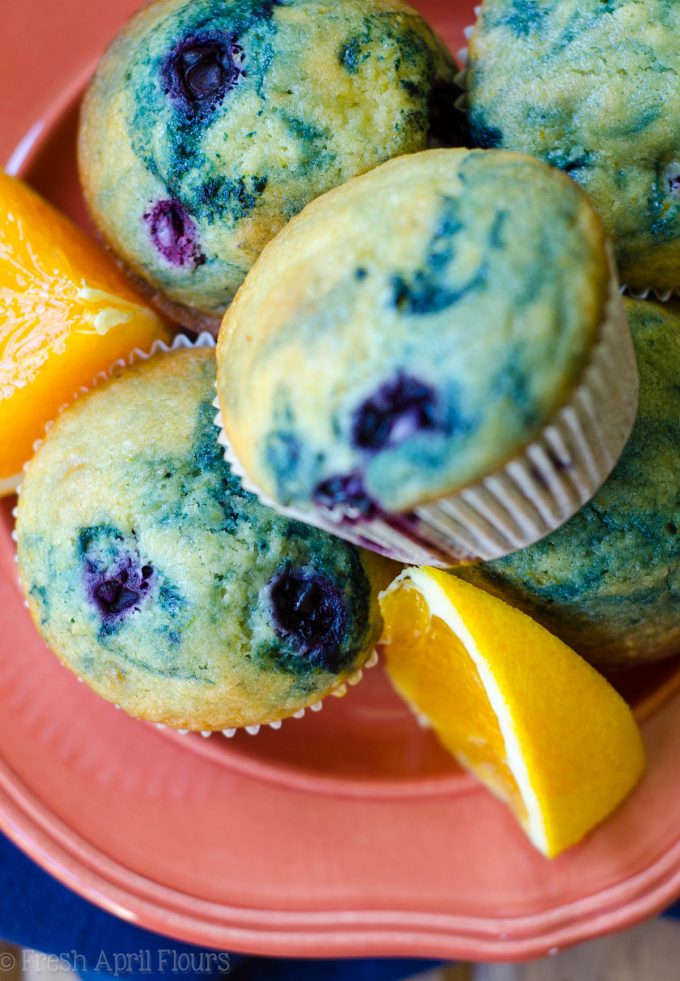 Today, we celebrate 4 years of marriage. Four years ago, it torrential downpoured all day long, it was about 150ºF, and I had a sinus infection. But it was the most wonderful day, and I look back on pictures and see nothing but happiness, fun, love, merriment, PURE JOY, and a few (beautiful) rain drops.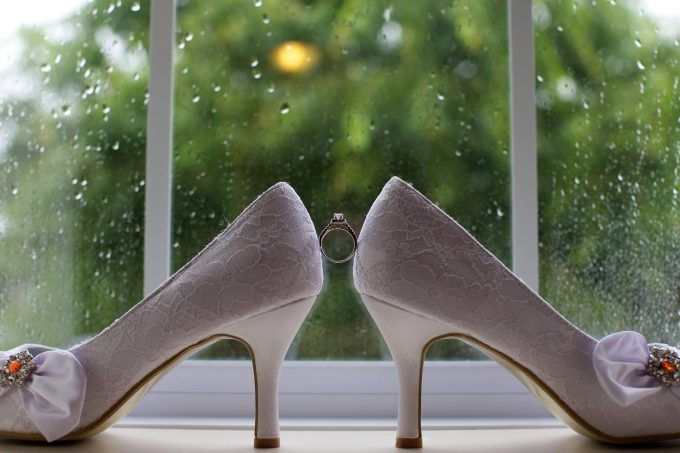 For as long as Matt and I have been together (almost 10 years), "blue and orange" has been our thing. His favorite color is blue, mine is orange, and somehow, at some point early on in our relationship, one of us initiated a blue and orange picture sharing and we've spent the last almost 10 years taking pictures of said things (think blue and orange balloons on someone's mailbox, blue and orange shirts next to each other in a display, or spying a blue and orange m&m next to each other in a handful). In fact, our entire wedding was blue and orange, and it was glorious.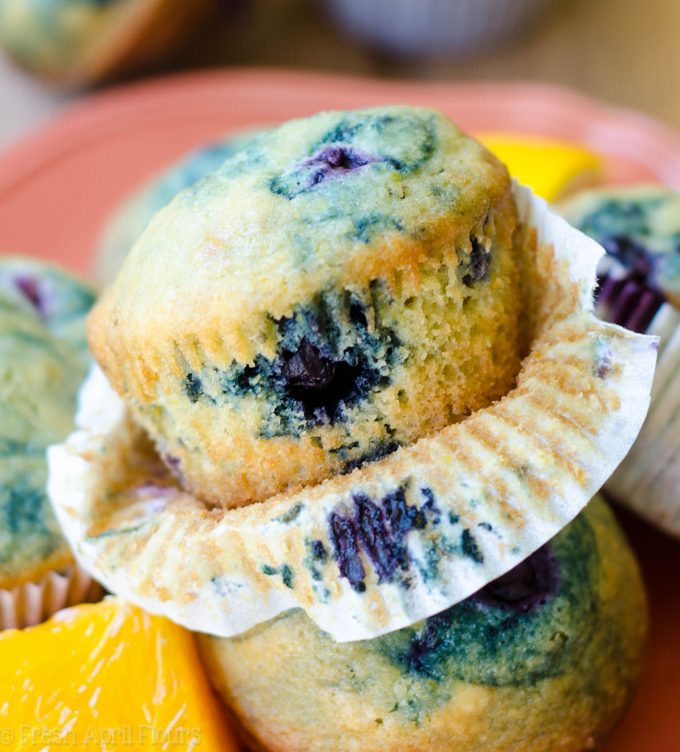 All of that said, when I realized our wedding anniversary would fall on a Wednesday (my typical post day), I wanted to do something blue and orange to celebrate, so I thought… "Hmm… Oranges + blueberries?" and figured it would be just as great as lemons + blueberries. Aaaaand I was right.
You might remember I shared some blueberry muffins on the blog last year, so I used them as a guide and did a little tweaking to add in some zesty orange flavor. You might think adding some orange zest and/or juice might do the trick, but since I've had some baking fails assuming things about oranges, I made a few tweaks that worked beautifully.
My classic blueberry muffin recipe has pretty standard ingredients, but one that is imperative to the batter's texture, flavor, and moisture level is buttermilk. Because I knew I wanted to to add orange flavor to these orange blueberry muffins, I ditched the buttermilk and did a sort of makeshift buttermilk-like mixture by adding fresh orange juice (just 1 Tablespoon) to regular milk. I also backed off the amount of liquid from 1 cup to only 3/4 of a cup since I found orange zest to be much wetter than lemon zest when I tried to do a 1:1 sub from my lemon crinkle cookies to make orange creamsicle cookies.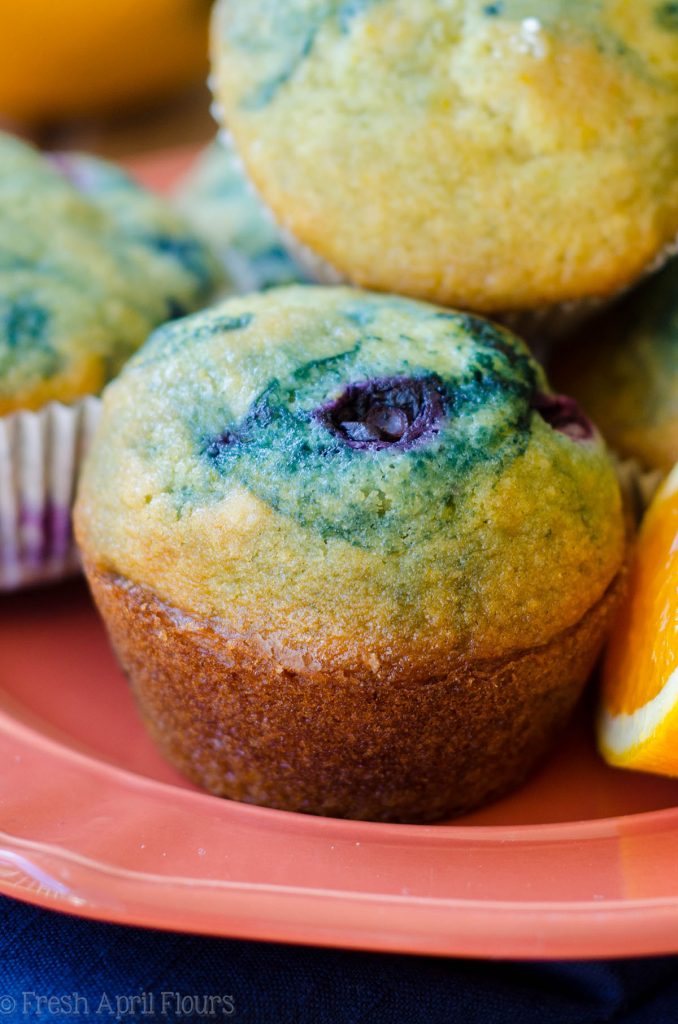 The result of all the changing up and adding not only orange juice but also the zest of one whole orange surprisingly worked out perfectly the first time. I was gifted with moist blueberry muffins that hit you with a little orange tang that is not so strong that you don't taste anything else and not too subtle that you're not sure what you're tasting. The world (and my readers) seems to love lemon + blueberry, but there's a good chance orange + blueberry might be on the rise here at FAF because OH MY GOODNESS are these muffins my new fav.
While we are here in the Outer Banks for our summer vacation/celebrating our anniversary/celebrating our kiddo's big O-N-E, we have been munching on leftovers of these muffins between meals, on the beach, while playing board games, while watching movies… They do not discriminate against time of day consumption so whip up a batch, get to baking, and snag one of these beauts to remind you that summer is finally almost here (it's about freaking time).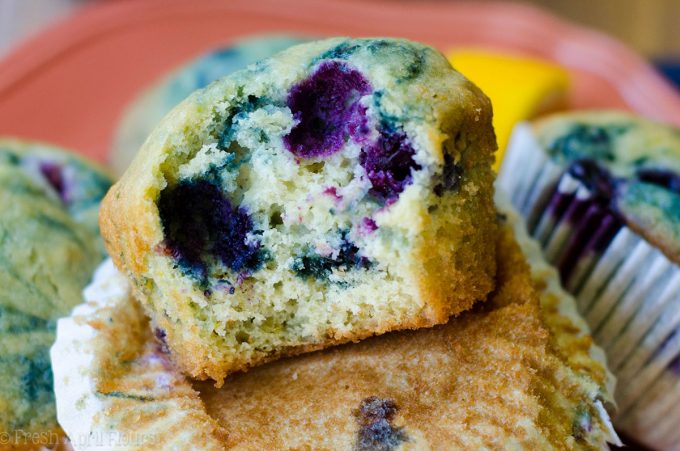 Oranges, blueberries, sweetness, tartness, and all in the name of love. I think that's a muffin all of us can use some more of!