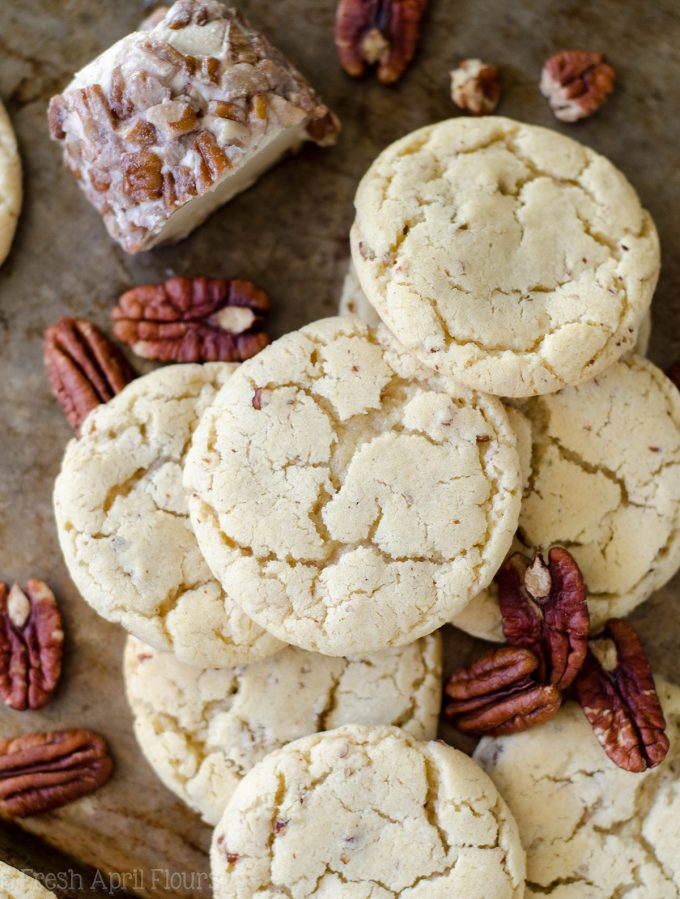 Welcome to recipe #7 in my 12 Days of Christmas Cookies celebration! We are officially over the hump and on our way down to the last few recipes. That means Christmas is creeping closer and closer, and cookies are getting tastier and tastier. Today's recipe is one I think you're going to love, and if you're already giving me the side-eye for putting goat cheese in my cookies, just hang around a bit because this is definitely a cookie you don't want to miss.
So we're discussing sugar cookies today, but not the same kind we talked about last week. Today, we aren't doing any rolling out of any kind and we aren't using any cookie cutters. Today's cookie is a simple sugar cookie (that doesn't require any chilling, mind you!) but it's just a bit fancied up. It's like a grown up, sophisticated sugar cookie. A sugar cookie like none you've ever tried before, and I can guarantee will impress all those you decide to share your goat cheese sugar cookie goodness with.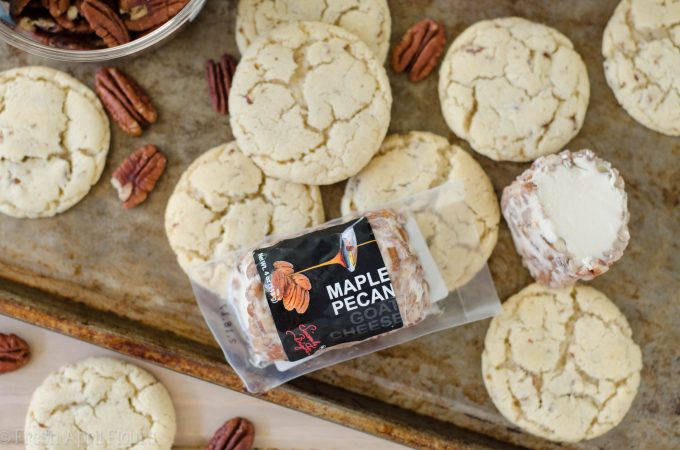 I worked with my good friends at Sincerely, Brigitte to bring you today's recipe. Surely you recall my friends at SB, yes? They've helped me bring you cheesy enchilada quinoa casserole, some cheesy hummus, and a fantastic quiche, but today we're making dessert with their new line of goat cheeses.
When SB contacted me this past summer to tell me they were launching a new line of cheese and asked if they could send me samples, I couldn't say "yes" fast enough. Fancy flavored, jazzy goat cheese? How can you say no? When my package of goat cheese arrived, I got to thinking and I had this crazy thought… "Are goat cheese cookies a thing? Is that something I can do? Is that weird?" It turns out there are a ton of goat cheese cookies on the internets, proving I wasn't too crazy, so I found a sugar cookie recipe from Love & Olive Oil and used it as some inspiration.
This simple sugar cookie starts with the basics: butter and granulated sugar. I am normally a brown sugar lover and user, but I didn't want to mask the maple flavor we were going to get from not only the goat cheese but also the addition of some pure maple syrup. You'll cream the butter and sugar together, then add in that beautiful chunk of softened goat cheese.
To that, the addition of one large egg yolk keeps things nice and dense. A dose of the pure maple syrup I was talking about and a little vanilla round out the flavor, and then extra chopped pecans add crunch and pretty little specks.
The cookies only take about 10 minutes to bake, and you'll want to remove them from the oven just as they start to look "set" and puff up a bit. The cookies will deflate as they cool and create gorgeous cracks on the tops that expose that chewy interior you won't be able to resist.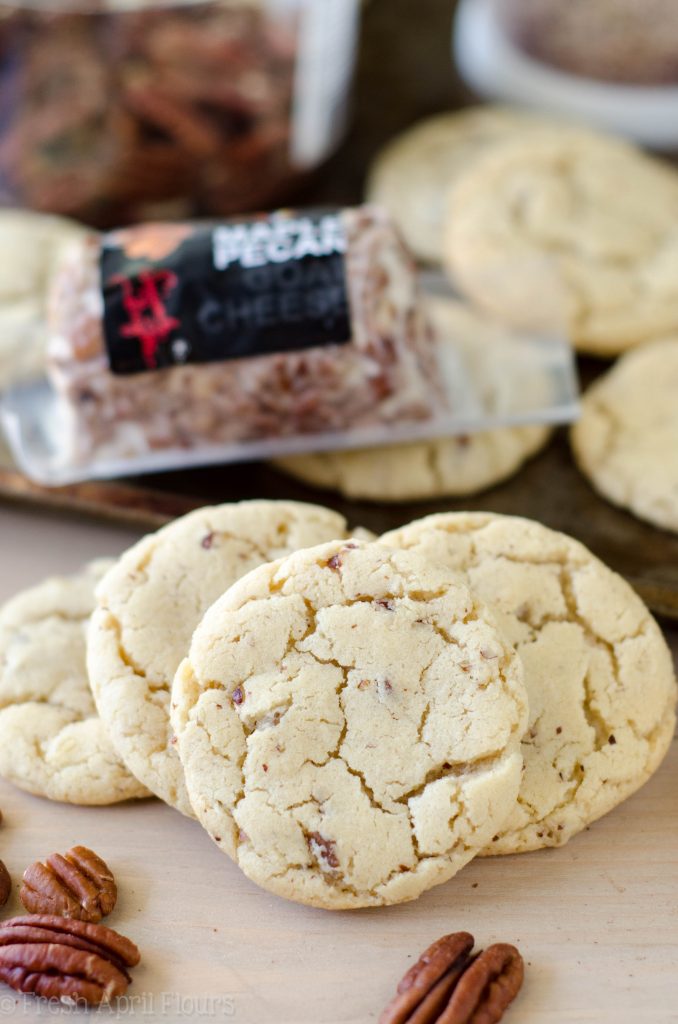 What I love about these maple pecan goat cheese cookies is that they are unlike any other cookie I have ever tried. Not only do we have flavors you don't normally find in a basic sugar cookie (maple and pecan), but these cookies also hit you with a creamy, tangy, hard-to-put-your-finger-on-exactly-what-it-is flavor that will have you wanting nibble after nibble. The pecans bring a little crunch to the mostly soft and chewy cookie and that warm nuttiness just feels right during a winter celebration.
If you're looking for an easy cookie that will impress and "dress up" a cookie tray, this one is it. Bold maple syrup, classic melt-in-your-mouth sugar cookie flavor, and a little something special with that goat cheese.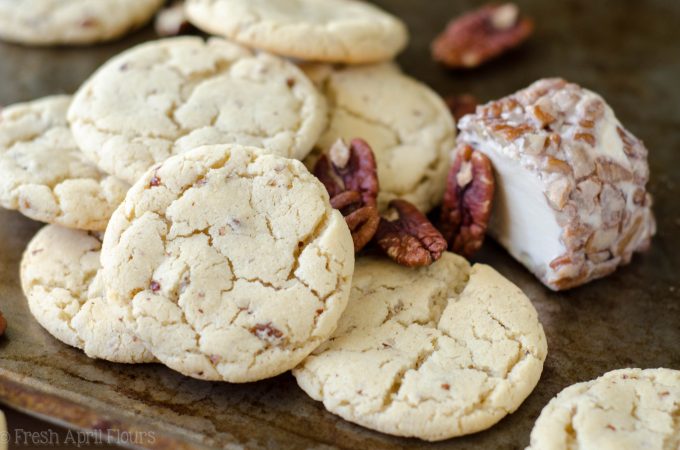 I guarantee if you try these cookies, you'll want goat cheese in many more things. Lucky for you, 2017 already has 5 more recipes lined up for SB's other fabulous goat cheese flavors. Stay tuned! And as always, thank you for helping me work with brands that I love.