TGIF. Can I get an amen?
These last few weeks before Christmas are flying by and I feel like my shopping and to do lists are just staring at me saying "hey, remember us?" Thankfully, I think we are 90% done with our Christmas shopping, but only about 2% done with everything else I'd like to get done before 2017. So instead of dealing with either of those things, I'm still just throwing cookies at you because that's what I do best: procrastibake.
The truth about these cookies, though, is that they have been sitting pretty just waiting to be shared with you since September. They were actually the first cookie I made in preparation for my 12 Days of Christmas Cookies! I chose them because I was sure they were going to be a winner on the first try, but you know how that usually goes…
If you've been around here since last year, you know I made lemon crinkle cookies for 2015's cookie extravaganza. I wanted to make an orange version, so I simply swapped out lemon zest and juice for orange zest and juice. Well, womp womp, they were a complete flop. Although they tasted great, they spread so much that they were basically orange creamsicle pancakes (<– ok, actually, that sounds really good!). Since the flavor was good, I knew I just needed to tweak a few other things to make up for the extra moisture that (apparently) orange zest has over lemon zest.
I simply upped the flour a bit and bam! Perfect cookies. And then I made them another time just to be sure, and also because, umm, well, we ate most of the second batch before I got all the photographs I wanted to get. Oops!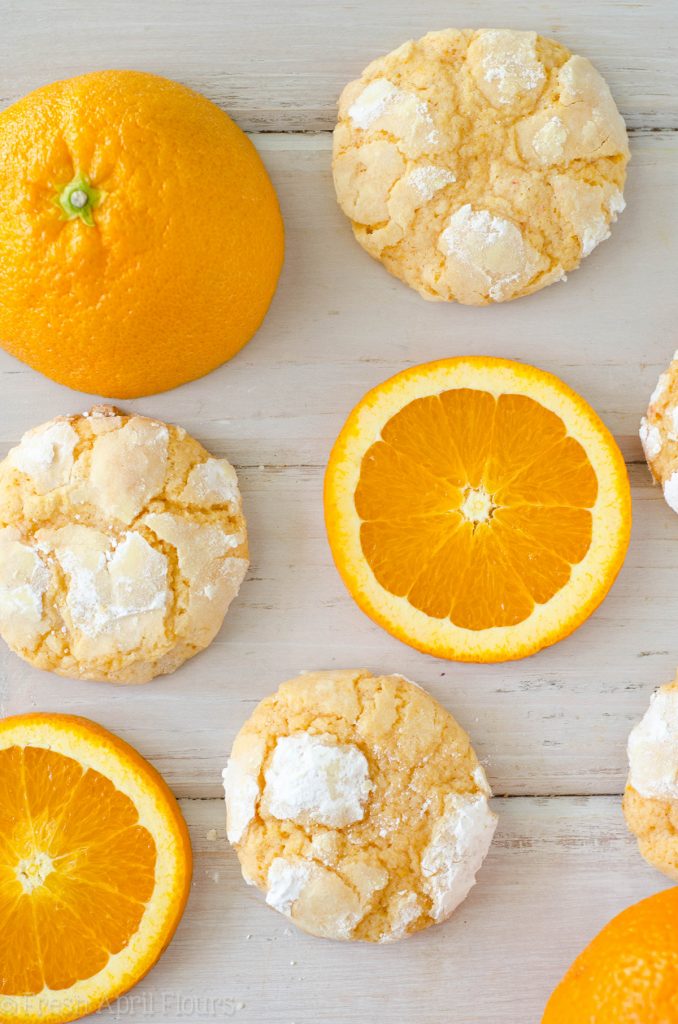 These cookies are simple. Straightforward. Easy peasy lemon orange squeezy. Whip up the batter then let it chill for a hour. Once it's ready to go, you'll roll the dough into balls and then roll each of those balls into powdered sugar. We really love powdered sugar hugs around these parts. The cookies will spread a bit and create "crinkles" of powdered sugar spots that allow that beautiful orange color to shine through.
These cookies have a distinct taste. You'd think they would scream "orange" right off the bat, but not quite. While the orange taste is absolutely there, somehow the ingredients blend together perfectly to taste just like Froot Loops. Legit Froot Loops, I kid you not. Matt and I joked that I should just call them Froot Loop Crinkle Cookies, but agreed that might throw off the whole idea of the cookie and also the search terms! But really– who knew that orange creamsicle was so close to Froot Loop flavor?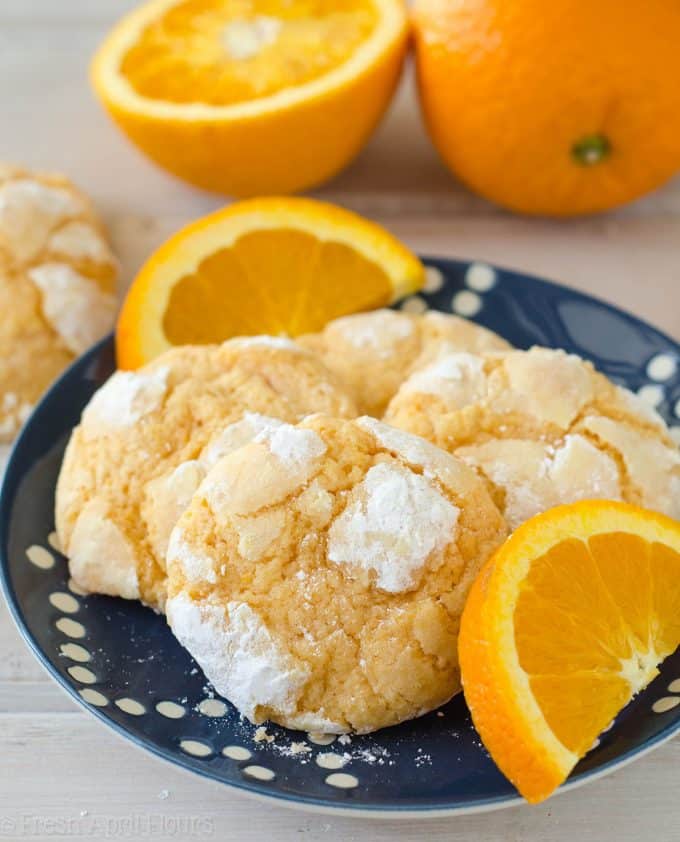 I've now typed "Froot Loop" more times in one paragraph than I have ever typed in my life.
In all cookie seriousness, I think that you'll agree these orange creamsicle cookies bring a ray of sunshine to this wintery weather. Not that Christmas cheer isn't bringing enough… It's just nice to have that little extra cheer just in case.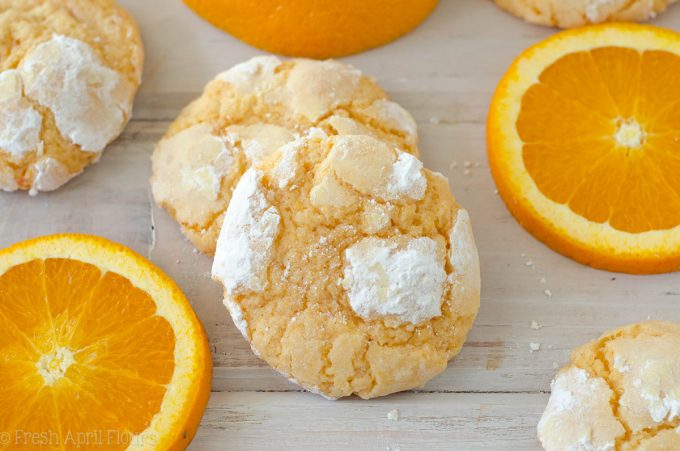 Cookie on, my friends! Have you tried any of the other cookies in the 12 Days yet??