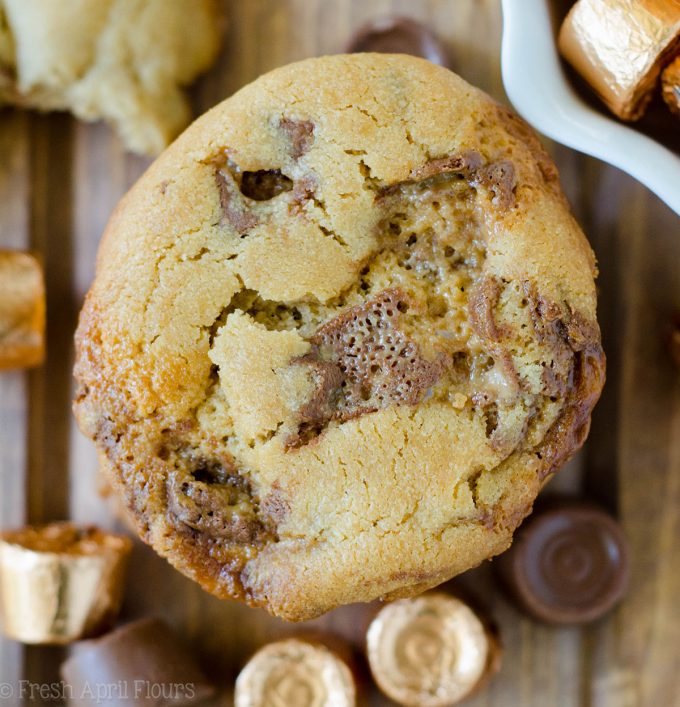 If you're confused by the name of these cookies that appears in the parenthesis, we'll get there. If you're not confused by it, welcome, my fellow HIMYM fan. I already like ya a little bit more ????
First things first:
Ok, so about the parenthetical name of these cookies… If you're a How I Met Your Mother fan, you're likely familiar with the sumbitches scene, but if not, here's a little vine I found. Don't worry, no spoilers. Promise!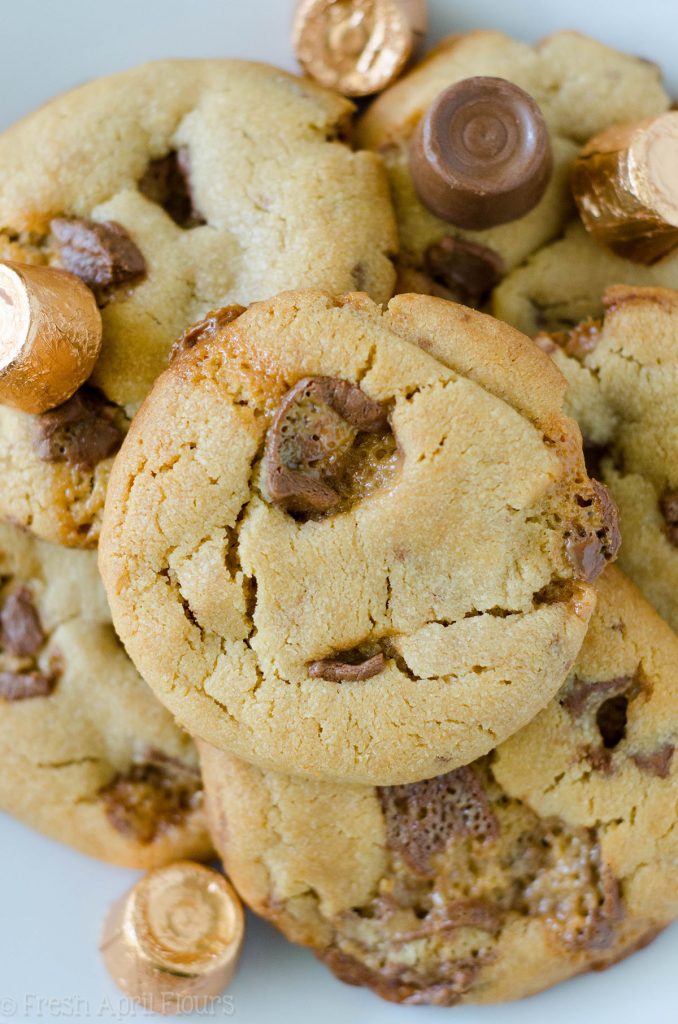 I watched HIMYM last summer while Matt spent a lot of time away from home for work and I absolutely loved it. I watched it again this spring and it was even better than the first time around, and I remembered that when I watched it the first time, I wanted to make "sumbitches" because they sounded so good: chocolate, peanut butter, and caramel? I mean how can you go wrong with that combo?
The show never says more than just the flavors that are in the cookies, so I had to use a bit of my imagination as how to best construct these cookies. And of course, I did what any bloggy baker does and stuck with a base cookie that I knew was a tried and true recipe. I took the peanut butter cookie base from my peanut butter blossoms and tossed chopped Rolos in them. Boom. Done. Why try making something new when you've got a trusty friend to turn to who you know won't let you down?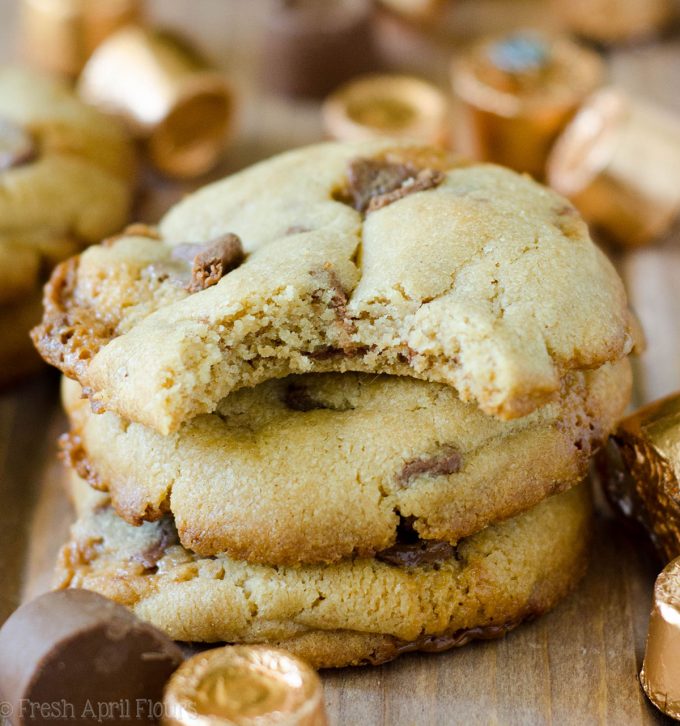 The base for these cookies is so simple. I use a combination of brown and white sugar to keep the sweetness rich and the moisture high. I use almost an entire cup of creamy peanut butter (the sweet stuff, not natural) to amp up the peanut butter flavor. There is no shortage of it in these bad boys! Then, of course, lots of chopped Rolos. I used 24 individual candies, cut into quarters and then roughly chopped as a whole collection.
Now these cookies are not the most beautiful ones I've ever made, but I assure you, that matters very little. You'll find a lot of spreading and misshaping of the cookies. This is all completely ok and totally normal. The gooey nature of the cookies (thanks to the caramel) adds to the spreadability of the cookie dough, but it also brings something magical to the cookie jar: crispy and chewy pieces of caramelized caramel (is that a thing?). To make sure your cookies stay together and don't completely fall apart, you'll allow them to cool on the baking sheet for at least 10 minutes. It will be hard to wait that long– believe me– but you'll thank me when your cookies don't wind up in a billion pieces because you transferred them too soon (#learnedthehardway).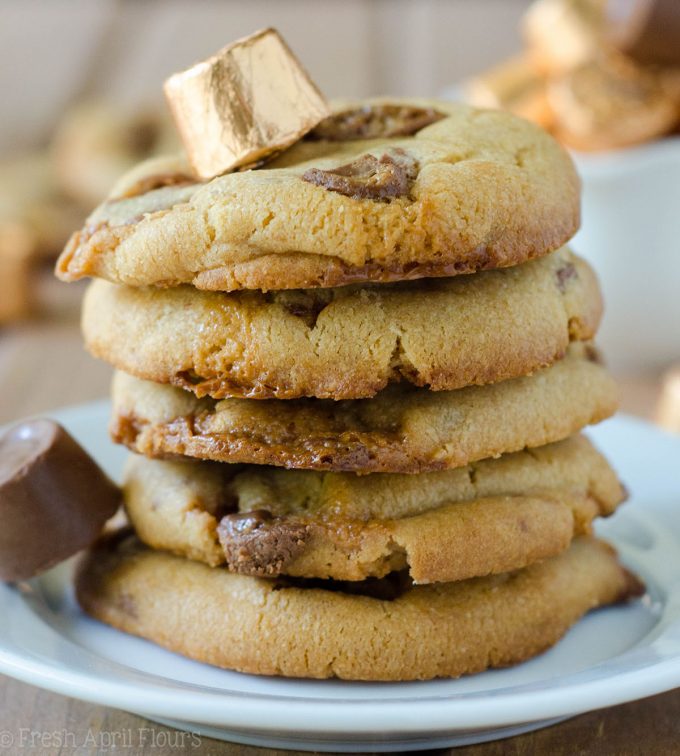 Soft and chewy peanut butter cookies filled with sticky, chocolatey, gooey caramel bits are just what your cookie baking needs next. Whether you're a fan of the show or not, let's all please take a moment to thank HIMYM for planting this idea in my head so the world can benefit from such a delightful little treat.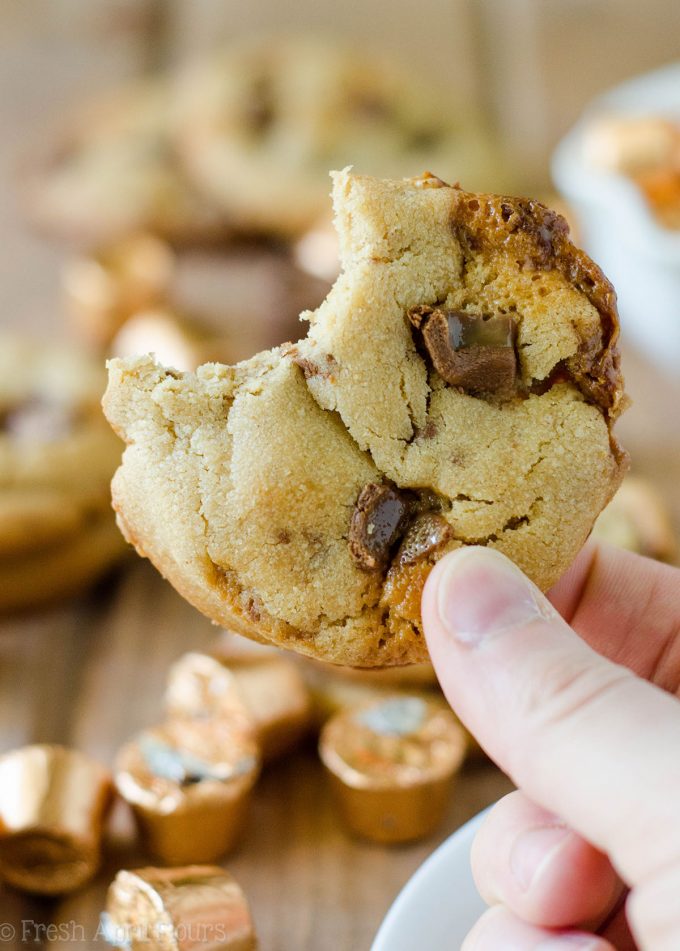 Plus, it was totally Sally approved, and that should say a lot!
If you're a fan of candy in desserts, check out some of these goodies!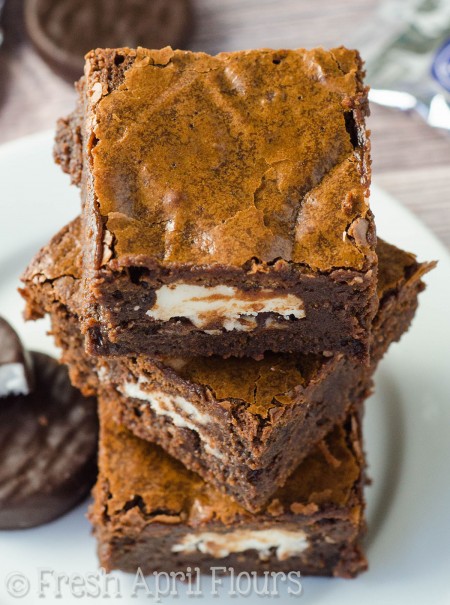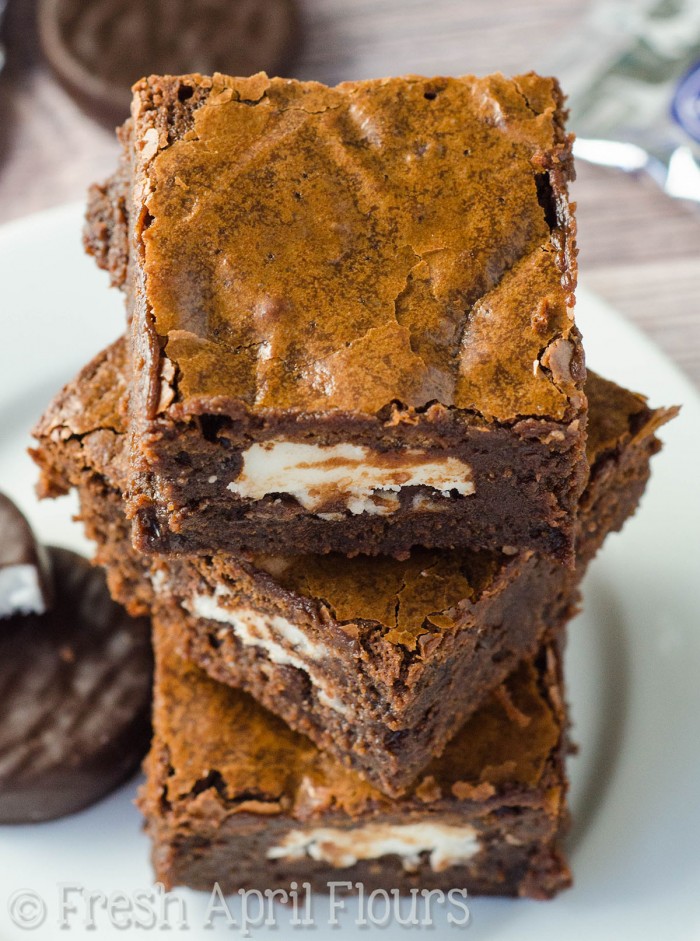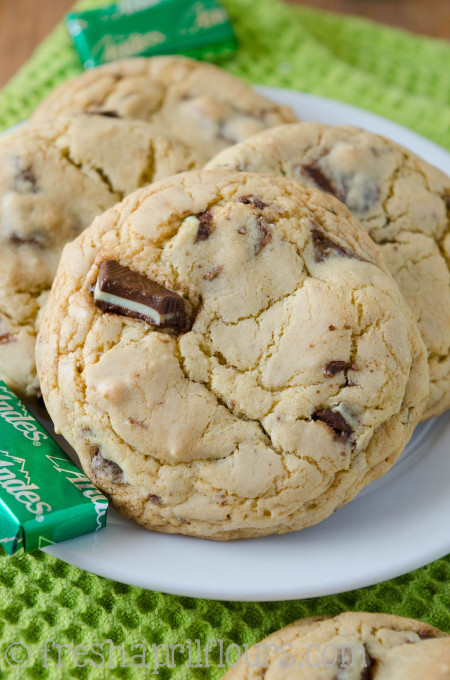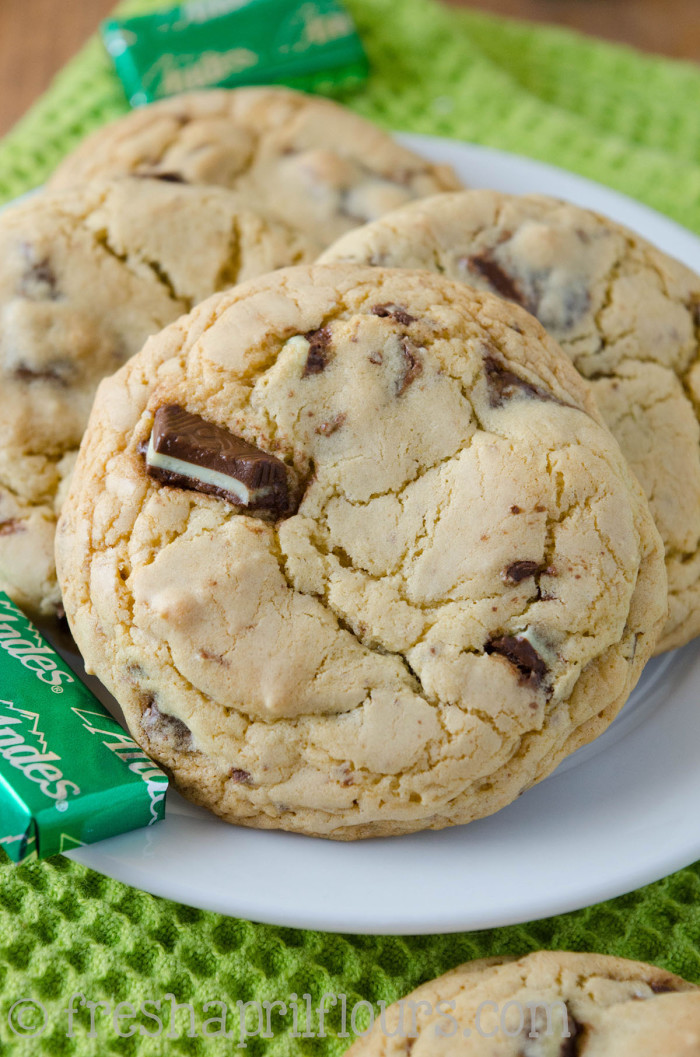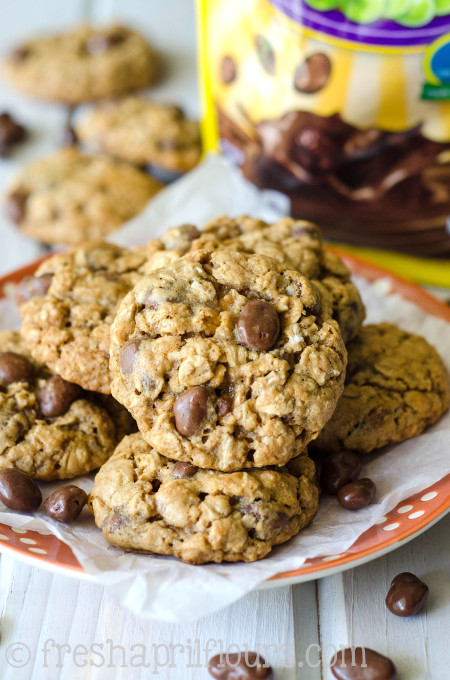 And the ultimate: