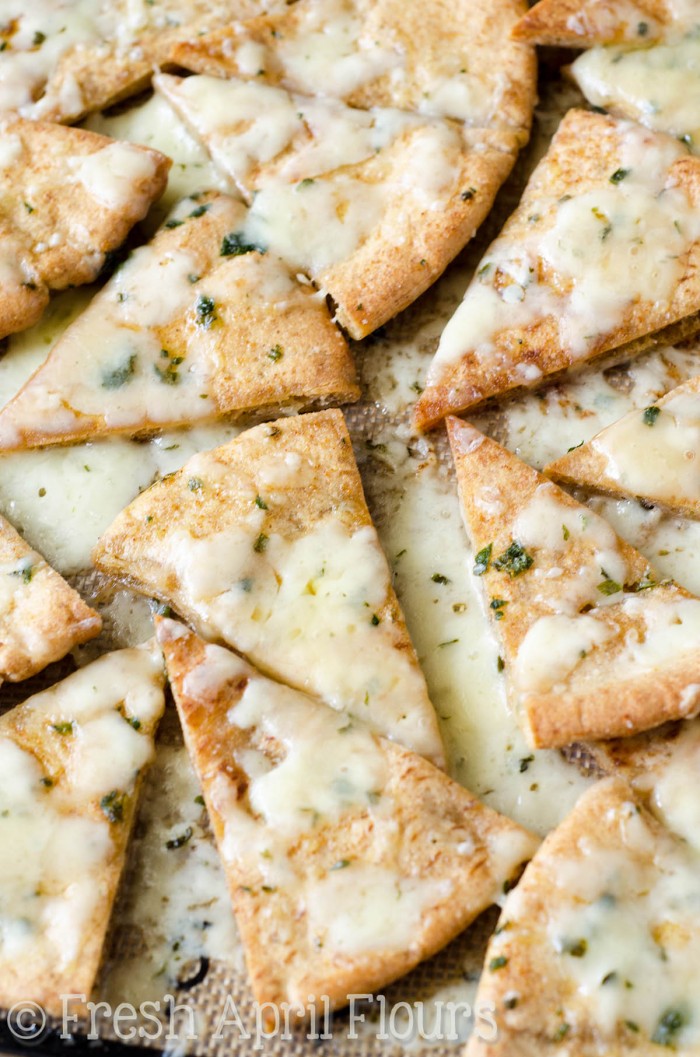 Well, we've been here before, yes? It's the return of the homemade pita chips, but this time, we're working with a whole new ball game!
I amped up my homemade pita chips to include one of my favorite ingredients: CHEESE.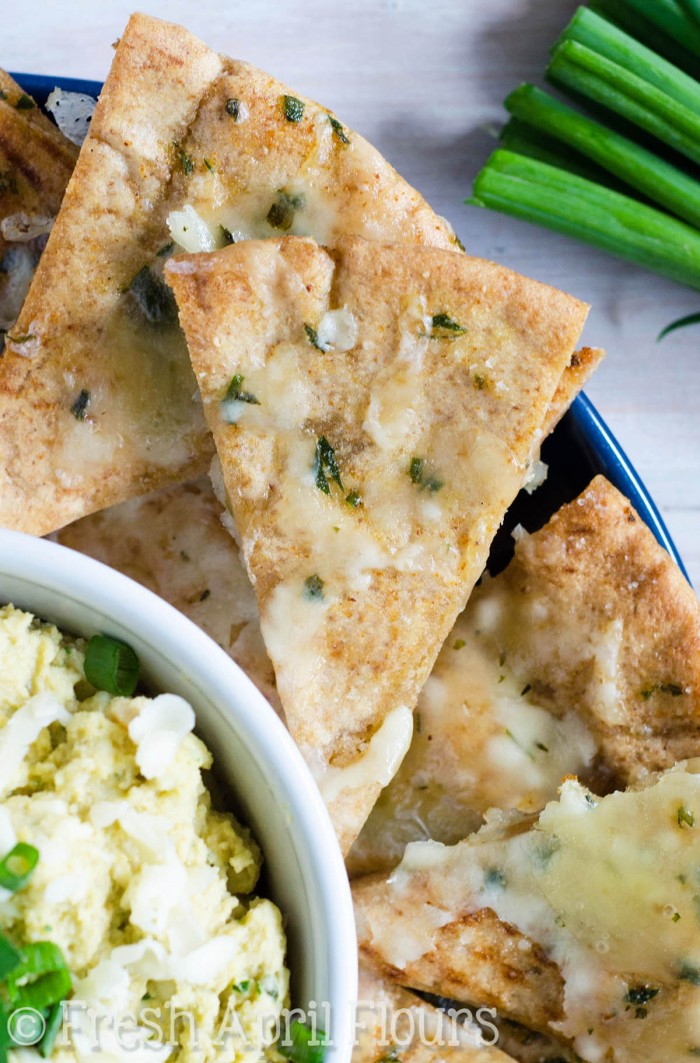 And lucky for you, adding this cheese is a total snap and will only add a few more minutes to the easy peasy original recipe I brought to you last summer.
The only difference? These cheesy pita chips won't stay crisp nearly as long as those made without cheese, but that's ok, because you'll finish them fairly quickly thanks to the cheesy parsley & chive hummus that I've brought you today as well.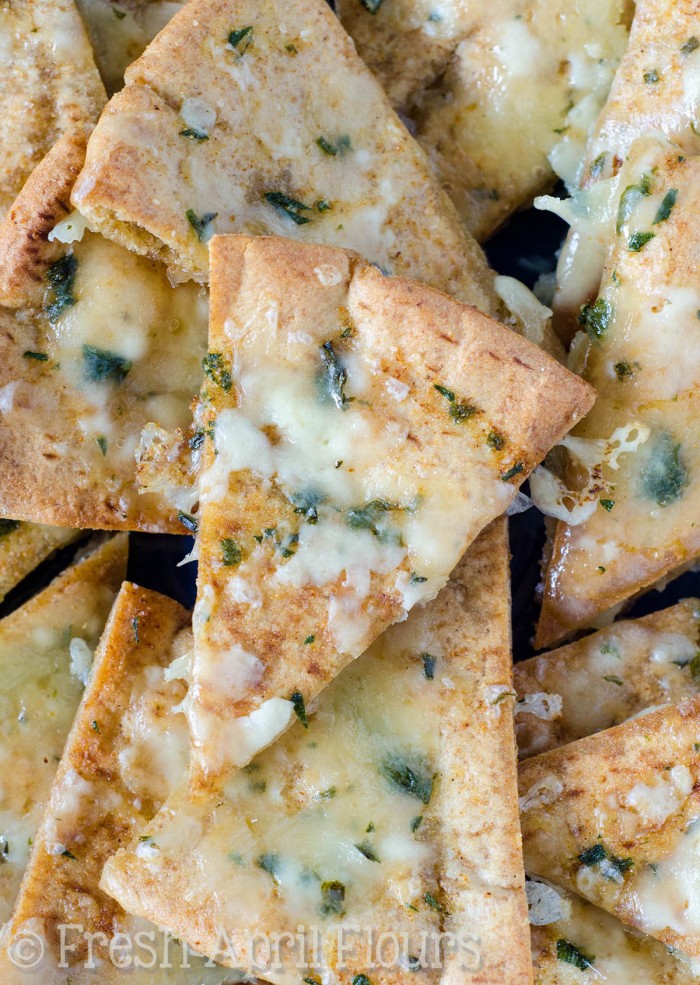 This recipe is so easy, in fact, that I'll let the video do the talking (writing?) for me. The recipe is written out below, so don't fret if you don't get all the information from one watch.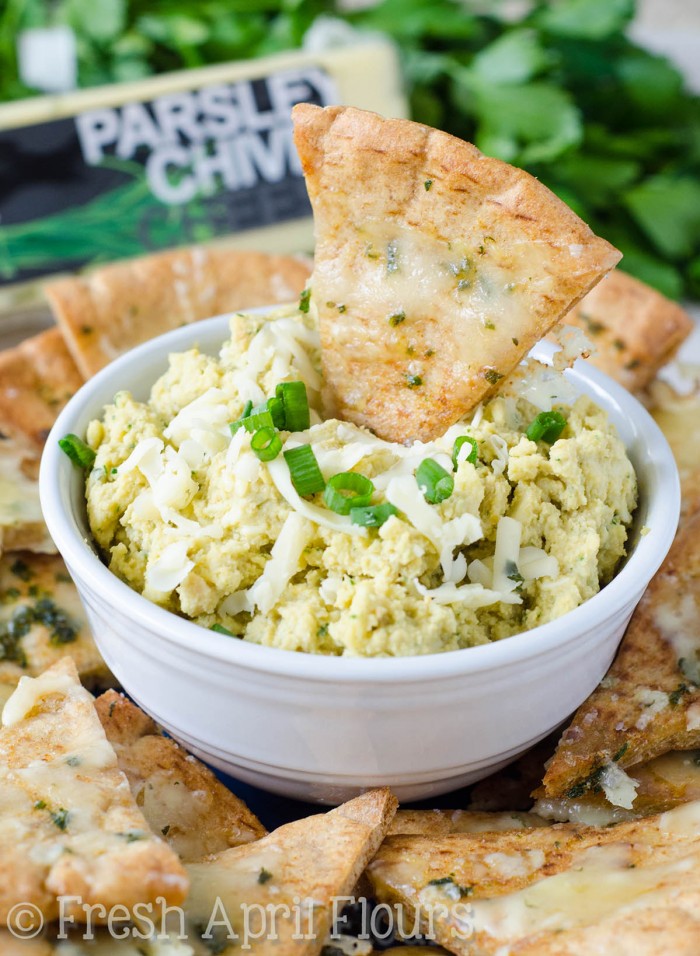 Sit back, relax, and let your mouth water. Then get into the kitchen and whip up these cheesy homemade pita chips. Don't forget about the hummus to go with them!
Can't view the video? Click here to view it on YouTube.
My friends at Sincerely, Brigitte provided me with the cheese to bring you this recipe. All opinions are 100% my own.
If you like dipping things, try my classic and crunchy Homemade Pita Chips and serve both with this hummus!