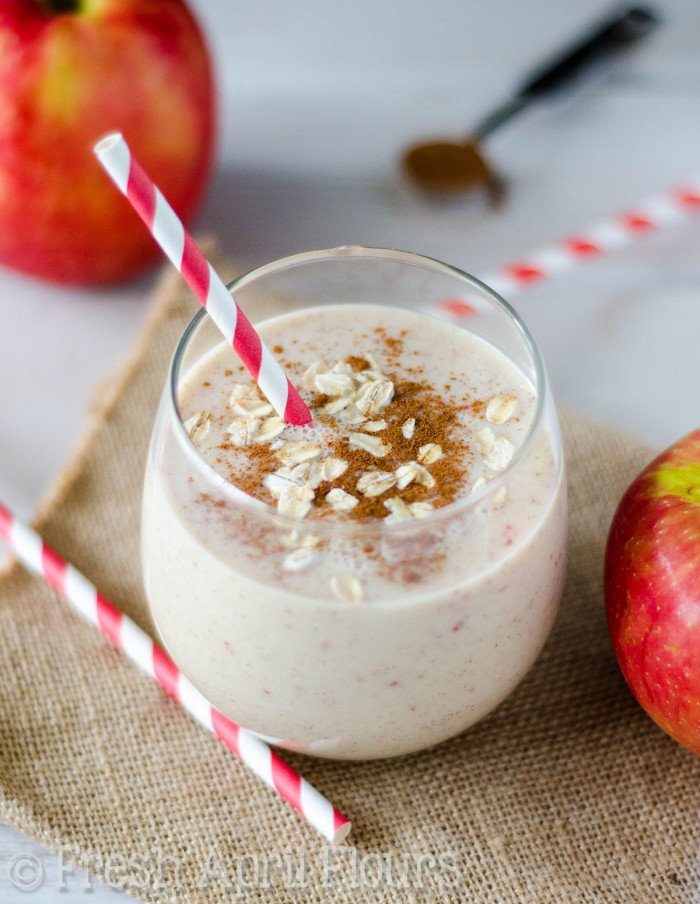 HOLY. SNOW.
😳😳😳
We got absolutely slammed this weekend with almost 3 feet of snow. All at once. And it was a nightmare to move it. To be completely honest, I didn't do much shoveling, thanks to the little guy growing in my uterus, but Matt did quite a bit of hard work all day yesterday to make sure both of our cars were able to move this morning. Best husband! 😍
If you, too, got snowed in this weekend aaaaand you're anything like us, you're probably looking to get back on track with your healthy eating after 2 days of eating all the things… Yeah. Forget all the fresh produce we had– we went right for all the cheese and the bread and the chips and salsa and yes, we ate an entire batch of Rice Krispies treats that I'm bringing you the recipe for next week. Ok, I did eat a big salad each day, but Sunday morning was this (<–also coming soon!). Ahem.
Yeah. Let's get back on track, peeps.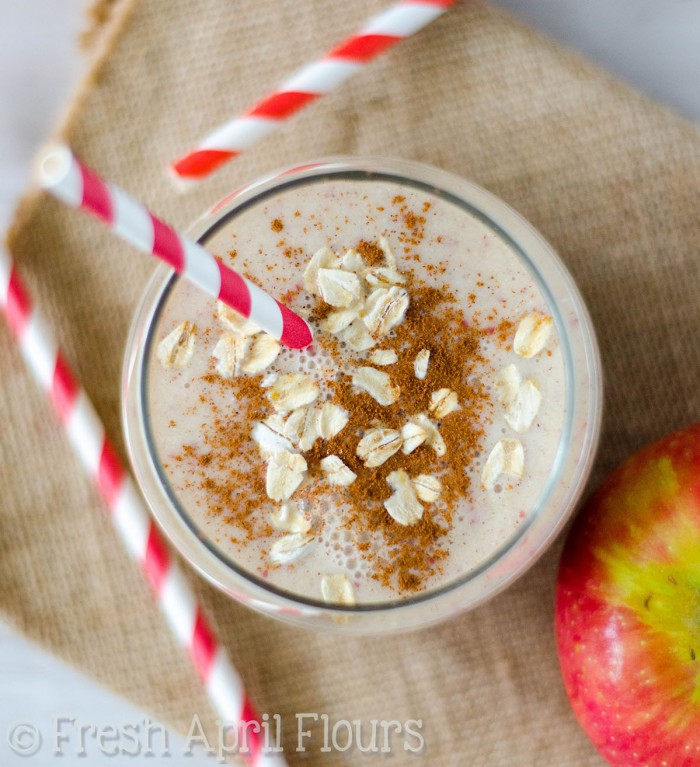 I made this smoothie last weekend, but I almost whipped it up again this weekend between sticky Rice Krispies fingers and slivers of creamy white cheddar. I am all about drinking my fruits and veggies, especially when I'm in a rush or looking for something on the sweet side, so this smoothie hits the spot if you're craving something like apple pie but don't want to completely ruin your blizzard waistline.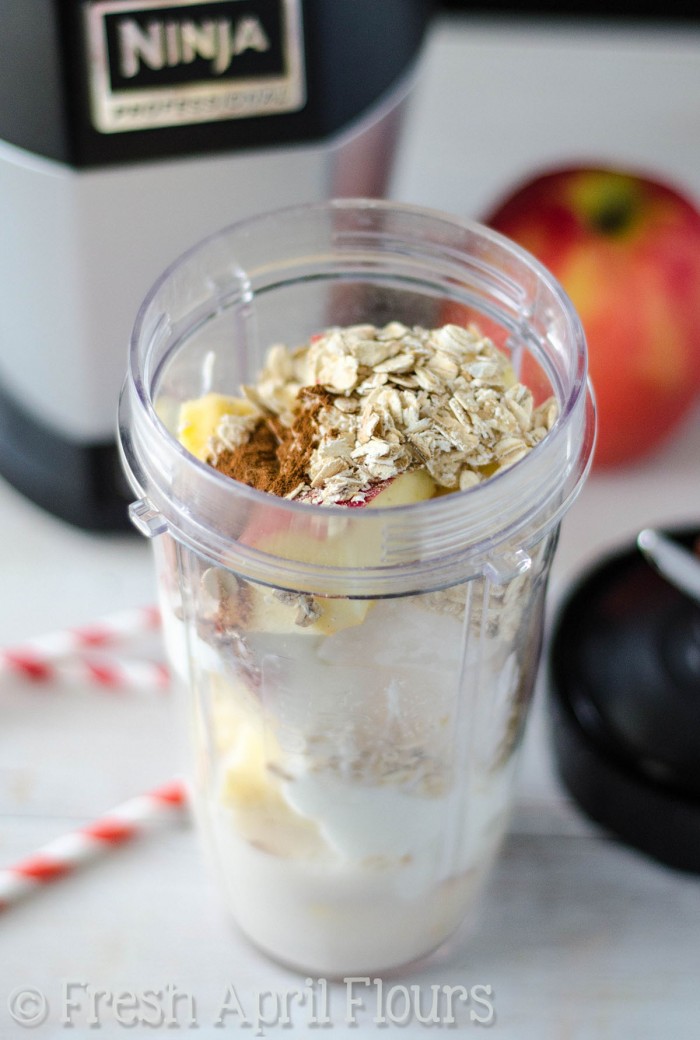 This healthy smoothie has nothing but simple ingredients: a large apple (of a sweeter variety– like Macintosh), some unsweetened almond milk (you may certainly use cow's milk if you'd like), some plain Greek yogurt, a bit of oats, some spices, a few ice cubes, and just a touch of honey, if you need it. Whip it up in a strong blender and you'll be sipping your pie in no time!
What I love about this smoothie is that it feels hearty, but it doesn't weigh you down in the slightest. While I won't lie to you and tell you it's "just like eating pie," it's as pretty darn close as you can get without all the calories. Or an oven!
It's easy to make, it's easy to drink, and I'd be willing to bet your kiddos would drink it up in a snap, not even realizing it's jam packed with good-for-you ingredients. Blend it up with breakfast or a snack or even dessert. It can cover all the food bases, all day long.
Have your pie and drink it too! Besides, an apple a day keeps the doctor away… And maybe it will keep more blizzards away too.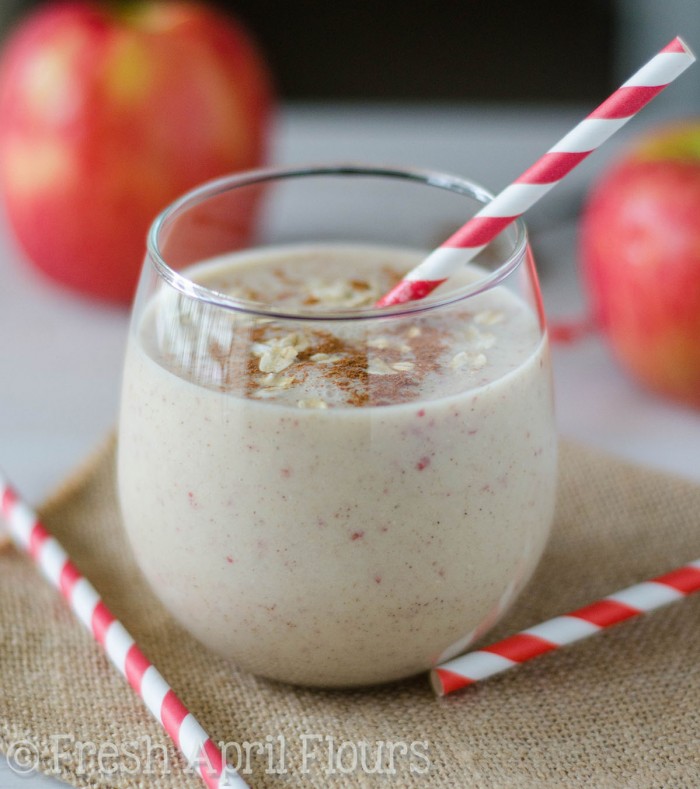 Spring, are you here yet? 😖
Check out the rest of my healthy choices!