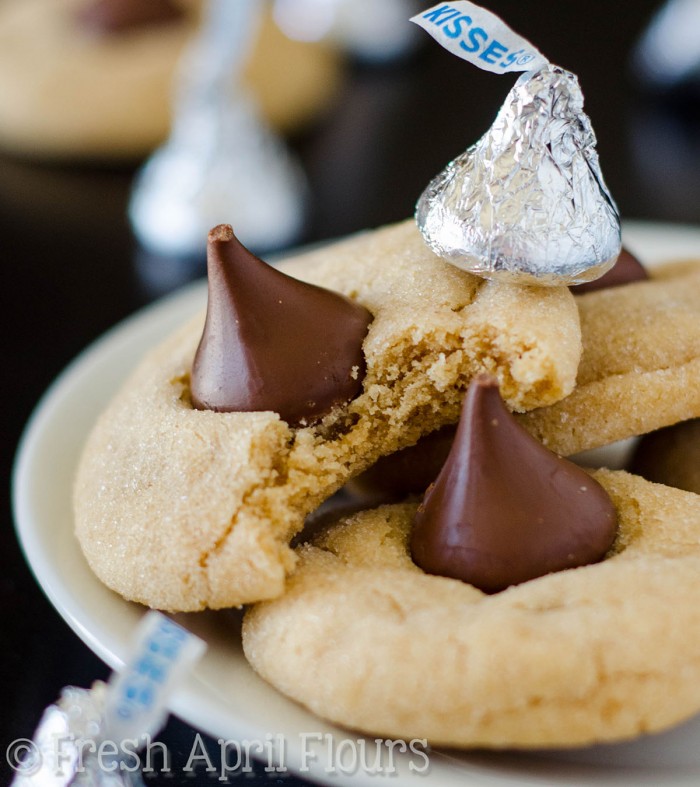 Recipe #11 of my 12 Days of Christmas Cookies brings us to a classic. A staple in Christmas cookie trays. Iconic, simple, beautiful peanut butter blossoms.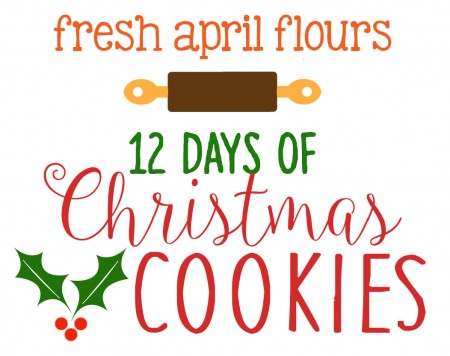 Can you believe that I had never made peanut butter blossoms before this cookie explosion in my kitchen. WHAT?! I've made chocolate peppermint blossoms and red velvet crinkle blossoms, but never the original that started it all. This is where you may be thinking "pshhh, I've totally made these before. I don't need recipe #11!"
And that would be totally fine.
Buuuuut I really think that you should try my recipe, because, as most bakers do, I changed up the classic recipe from Hershey's to fit my tastebuds. And what do I love the most in my baked goods? CINNAMON. I've showcased cinnamon in things like my cinnamon streusel coffee cake, cinnamon crunch scones, and apple cinnamon baked oatmeal. But I've also throw it into some unsuspecting treats like cinnamon raisin peanut butter and also pumpkin peanut butter pretzel bites.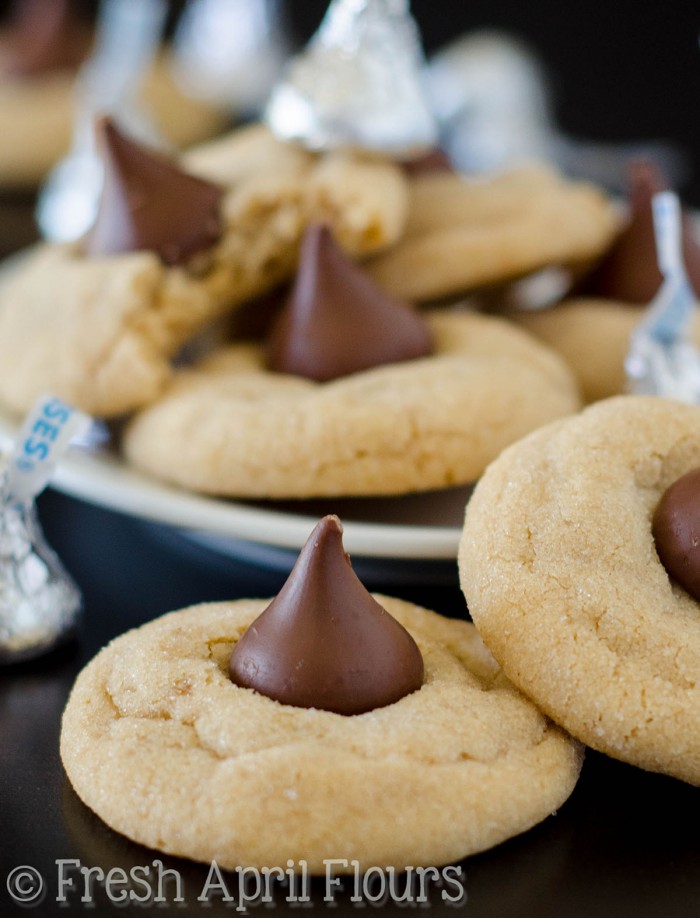 And that's how I knew. It's how I knew that adding cinnamon to these classic peanut butter cookies was going to be a fantastic idea. You all have loved my peanut butter + cinnamon combos, so I figured why not throw a pinch of cinnamon into my peanut butter blossoms? Turns out, it was a great idea.
These cookies could not be simpler. An uncomplicated mix of butter, flour, brown sugar (for moisture), granulated sugar (for extra sweetness), just one egg, some salt, some cinnamon, and a wholeeeee lot of creamy peanut butter. Just 45 minutes in the fridge and this batter is ready to roll.
And not only will you roll the dough into balls, but you'll also roll those dough balls right into some more granulated sugar. It's not completely necessary… No, you know what. Yes it is. That glittery, sugary coating on the outside of a soft and chewy peanut butter cookie is the icing on the cake. You just need it.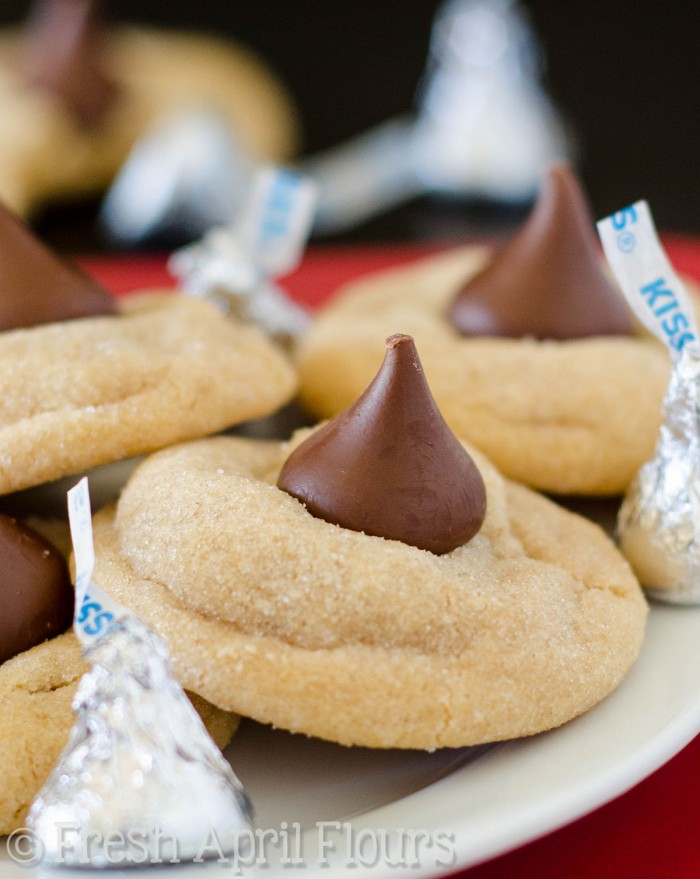 Once these cookies bake for a precise 9 minutes, you'll notice they'll start cracking on the sides. This is how you know they're done. If they crack much more than that, they'll likely be a little more on the crunchy side. Just as good, I promise. They'll cool on the baking sheet for 8 minutes before you press an unwrapped Kiss into the tops of each cookie. Firm but gentle pressing. Kisses will start to melt, so work quickly and get that baking sheet into the freezer for 15 minutes so the chocolate can set. After 15 minutes, they are ready to devour!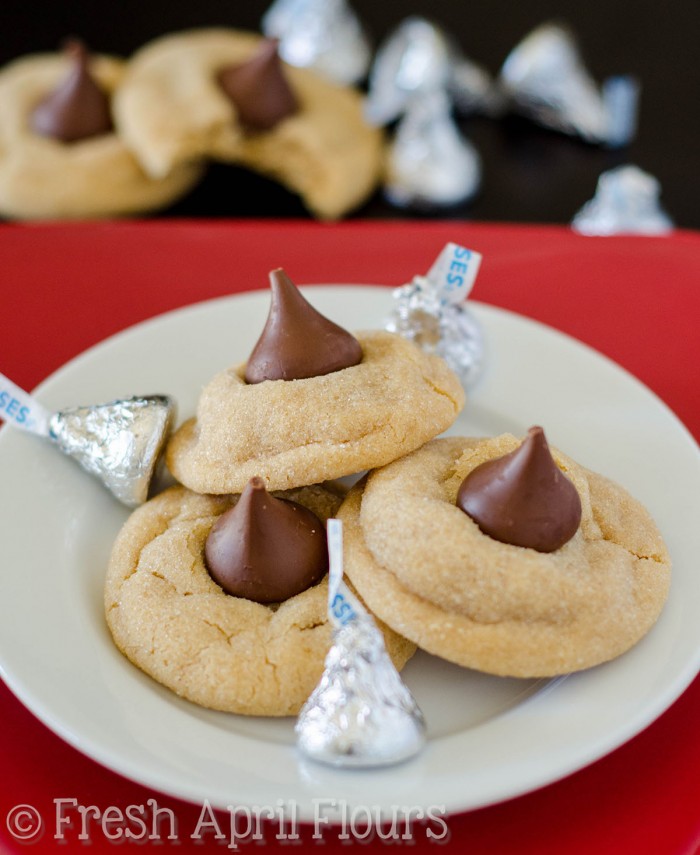 I love peanut butter blossoms because I have a very specific way of eating them. I bite all around the Kiss, and then gobble up the entire Kiss with a nice big chunk of peanut butter cookie attached to the bottom of it. Is there any other way to eat one?! Soft and chewy peanut butter cookies with just a hint of warm cinnamon spices. The perfect complement to that smooth and creamy chocolate plopped right on top.
Like I said, you've probably made these cookies before (or maybe not), but I encourage you to add a little spice to your life and jazz up the flavor of your peanut butter blossoms. And give the classics some love…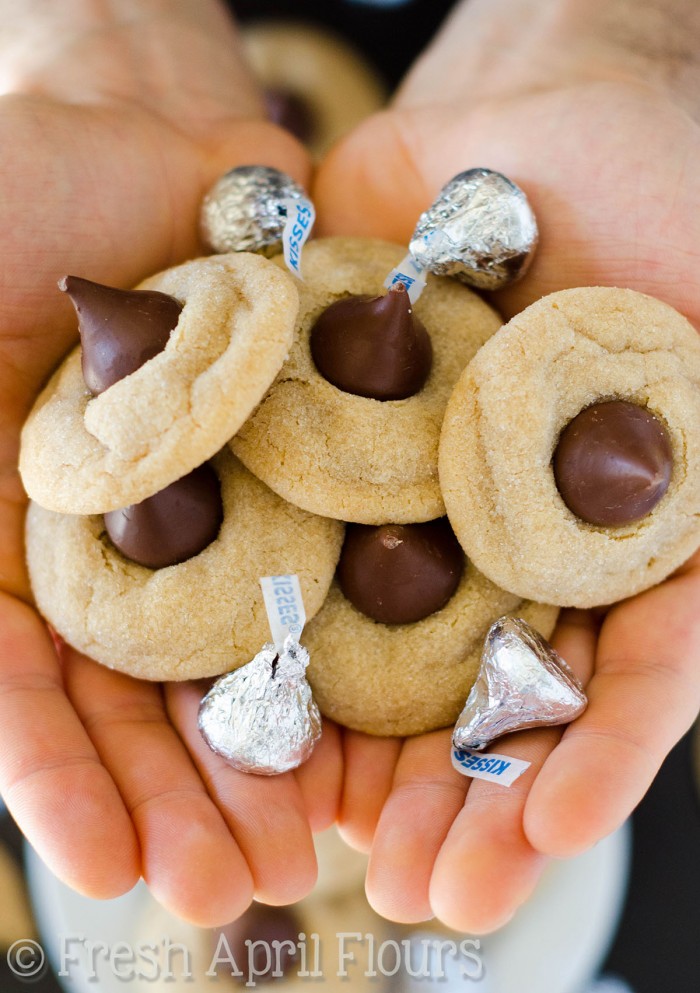 …because it is as much about those classics as it is the fancy ones.