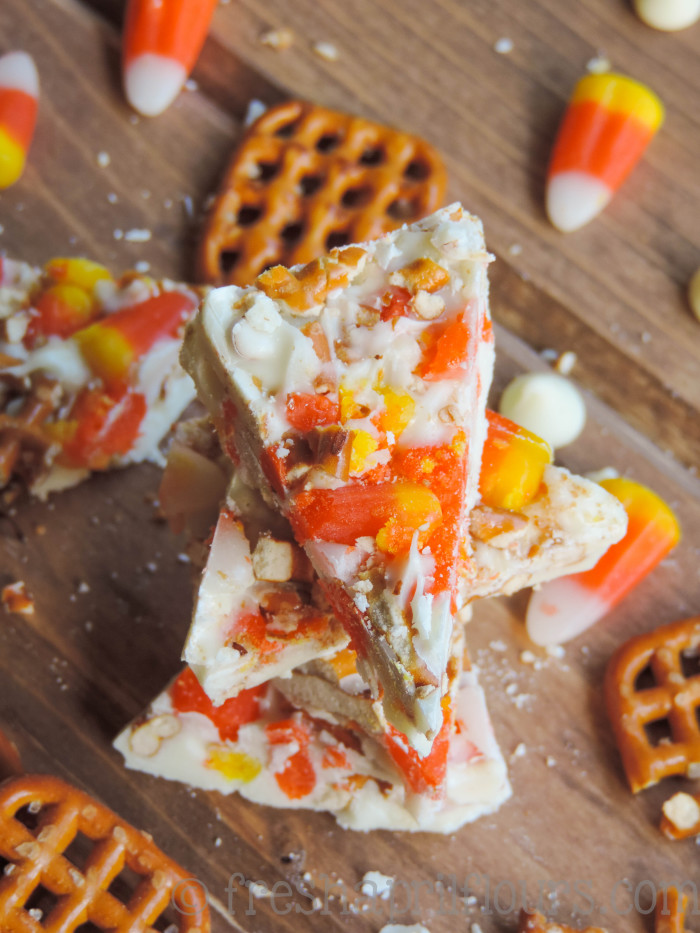 This is one of those "recipes" that I feel silly even calling a recipe. I threw together this bark after realizing I had a ton of pretzels and candy corn leftover from this glorious kitchen adventure. Not only that, but this is also the time of year that, with Halloween being only 2 weeks away, people may find themselves gorged with candy corn. Personally, I don't see this as a total problem, but some of you might disagree with me.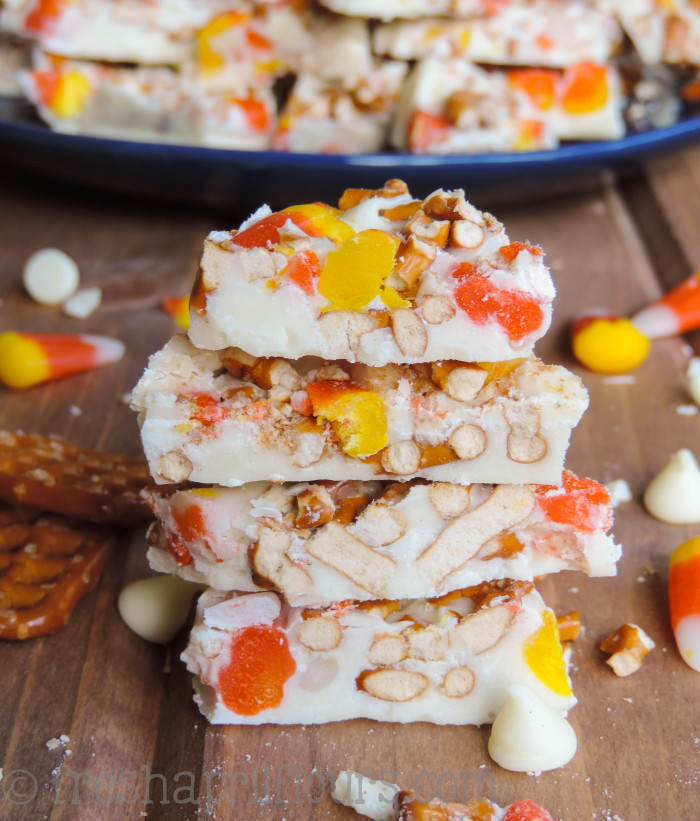 You only need 3 ingredients for this bark: candy corn, pretzels, and white chocolate. That being said, you can go a little crazy here and get creative– add some Halloween Oreos, spooky sprinkles, some chocolate chips, other Halloween candy you may have purchased back in July when the grocery stores told you it was time to stock up… Whatever you want! Don't like white chocolate? Use milk or dark. This is merely a post and recipe to show you that there can be fun ways to eat your candy and candy corn!
Let's talk white chocolate– I hate melting chocolate. It's my least favorite baking step. And for some reason, white chocolate always gives me the most trouble. It even gave me trouble when I was making up this bark, so I'm here to tell you… Don't worry if while you're melting your chocolate, it gets crumbly and clumpy. That's ok. You just need to spread it into your foil lined baking pan. And in all honesty, the lumpier, the better! We aren't going for most beautiful dessert here. That's a completely different animal. If you're using a white chocolate bar, you'll probably have pretty good luck. If you're using white chocolate chips, go ahead and add a teaspoon of shortening. That should help keep things smooth!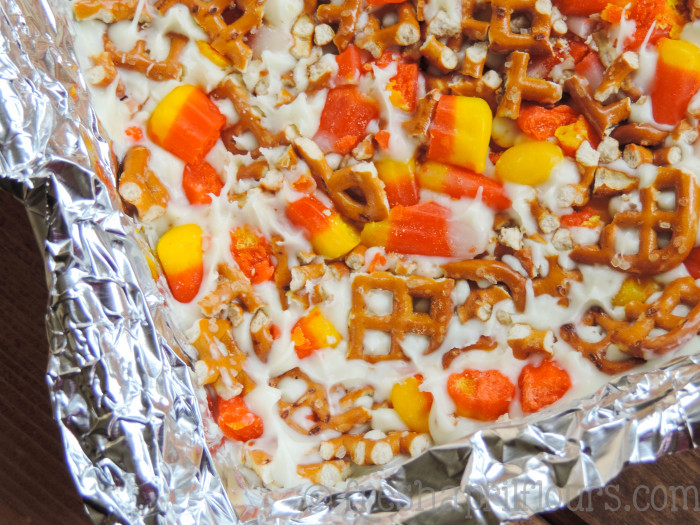 Before you even melt your chocolate, you're going to break up your pretzels (you can do this with your hands) and chop up your candy corn. You may also leave all of this whole, if you prefer. Candy corn, when chopped, is pretty sticky. It didn't go as smoothly as I had anticipated, but that's ok! Glam tastes just as good as not so glam. Honest.
Once your pretzels and candy corn are all ready to go, melt the white chocolate, pour and spread it into your pan, and load up the top with your chopped goodies. You'll want to press all of your sugary bits into your white chocolate base to make sure they get all up in that chocolate. I used a piece of wax paper to do this step. Pop in the fridge for 10 minutes, then lift everything out and get to chopping!
Big pieces, little pieces, jaggy pieces, one big piece (like I strongly suggest in this chocolatey-peanutbuttery-wonderland)… You be the judge.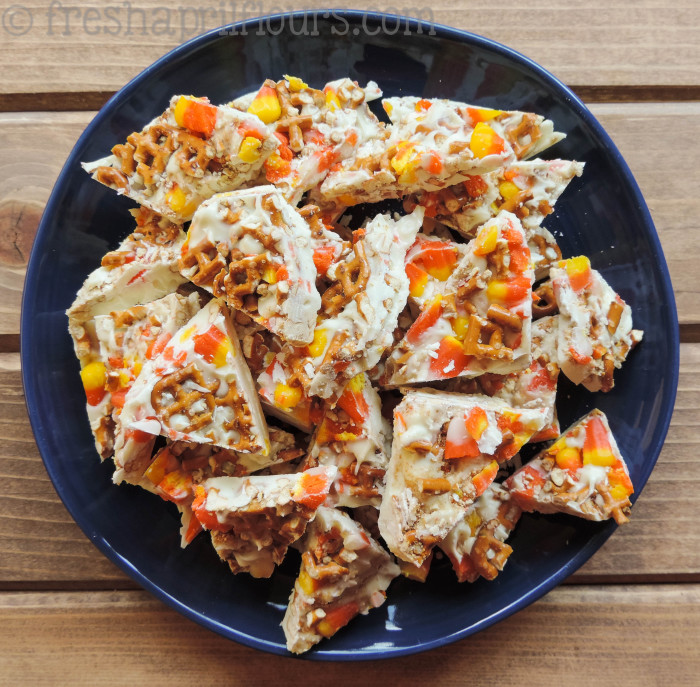 Sweet, salty, chewy, crunchy… There is no shortage of textures and flavors going on here. Go ahead and see your candy corn in a new light! Then maybe you won't feel so bad about the 5 bags you have sitting in your kitchen. That's right, I see you…